Due to, erm, fiscal necessity, my current daily will shortly be up for grabs - so I needed something to drive.
It seemed like a good idea to weld up the Imp and get it on the road at least for the summer - it frees up a car for sale (without needing replacement), it takes the Imp out of storage (saving rent), and it puts me back behind the wheel of a car that I love driving.
Seemed. A small but
very
important word in the above sentance.
I knew it needed welding, and probably shouldn't have been on the road last September, but...
Some old bits of floor.
New bits of floor.

Newness.

Look, welds! Lower edge of wheel arch replaced, too.
More welds! Seat mounting frame now.
More seat bracket repairs. There's basically a tide-mark of rot where water got in.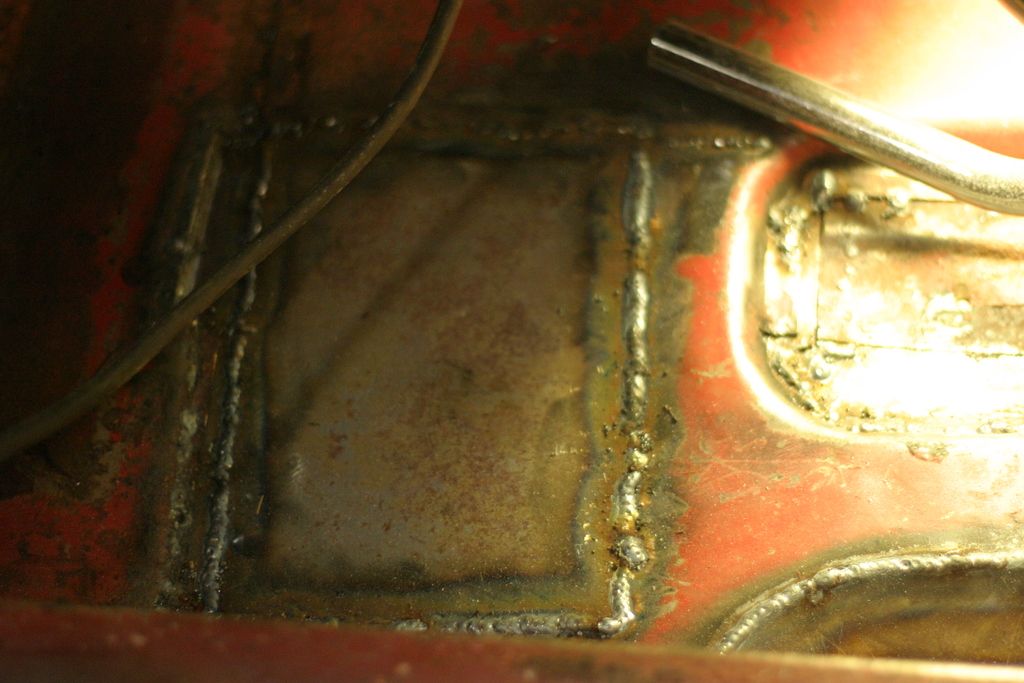 Final bit of seat mounting bracket.
Hmm. I'm sure I shouldn't be able to see the wheel through there.
I can see floor through my floor.
[pog blog] Then I decided to turn into a snowman. [/pog blog]
Imp in rusty wheelarch shocker!
Mmm, grot. Caused by the morons that fitted the sills overlapping the repair panel and the wing, creating a perfect water trap. That'll be a fun repair.
Then the sill extension fell off.
Grotten.
Crunchyness.
That solid-looking bit of brown metal just below the cut line is where the morons didn't re-instate the middle sill membrane.
Yup, that inner sill is borked. The borkification goes right back under the suspension crossmember. But taking that off to repair it means taking the engine and box out. Instead...
...I cut an access panel in the box section under the rear seat. The rotten bits can be chopped out and repaired without taking all the oily bits out.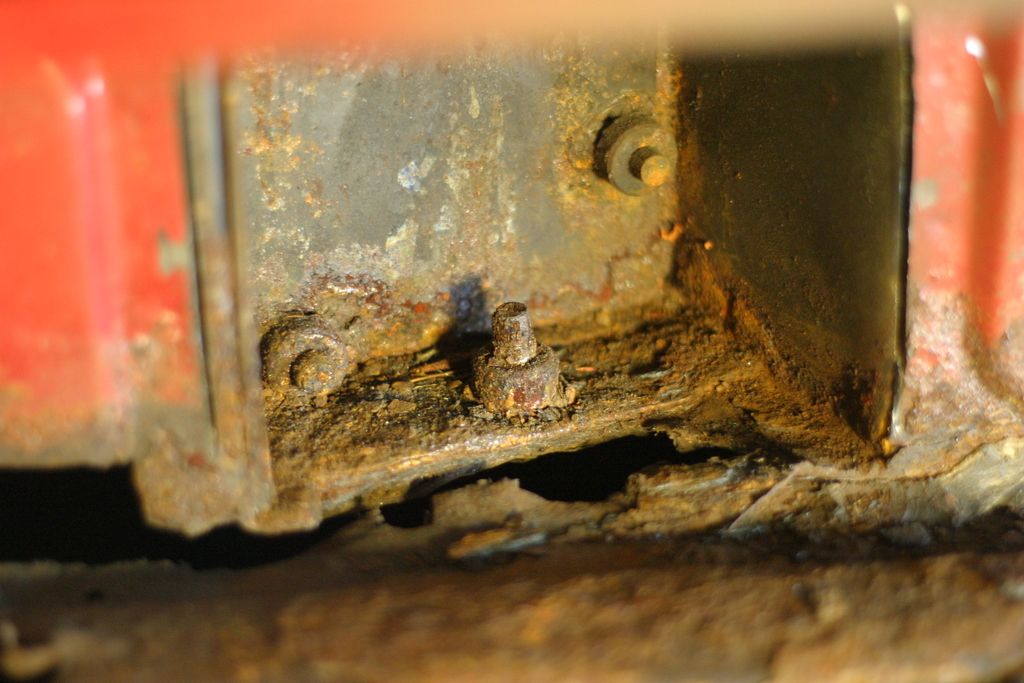 Close-up. 3 bolts holding on suspension. Note holes in surrounding metalwork. Not ideal.
The list. Only 9 repair panels needed.
Last year I was saying how I was worried that there'd be nothing left to weld to after another winter, but I think a wet winter stored outside did nearly as much damage as keeping it on the road would have done. Once I've finished the current weldathon - to the floor, rear ends of the sills, etc. - I will have a solid base to work from. Consequently, I plan to keep it on the road for a while as a rolling restoration, doing bits here and there to keep on top of it: particularly stop the water leaks which have ruined so much good steel, and looking into ways of perserving the metal already there. I will probably do some things to the interior too, as it's become a bit grim lately.
Once the Clan is on the road, this might stay on the road for a while, but I'm still undecided. When it does come off the road, it will be for the swap to a modern engine, a disc brake conversion, some bodywork more involved than that which can be done in a weekend - wheelarch replacment for example - paint, wheels, and of course MOAR LOWS.