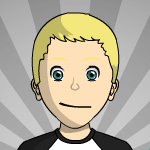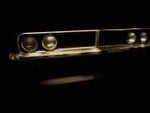 Dude I may take you up on that! Will pm you soon ;-)
Minor update incoming once I've finished work
......... That was a long day 😂😂😂
I'm still alive, the car is still with me and progress in some form or another has happened since I last checked in all be it at a snail's pace!
Daimler motor has been put on the back burner indefinitely due to cost, Twink is back in the car and will be staying for the foreseeable future BUT there is a Chevy SBC shaped item that may make it's way in there at some point.....another case of money stopping me but I have the motor so just need the stars to align 😉 aside from that the fuel tank is out to be nodded for internal fuel pump so I can ditch the horrid setup I've had in there years cos it's traveller looking and noisy with it so should gain a bit of comfort back. The bonnet has been undergoing modifications for Can-Am extractor vents which I've only been doing on and off this past year 😂 but finally making headway this past weekend so hopefully this will mark a change for me and I can get back into it!
Miss driving this car so much you can't believe!
Pics will be re-added to this thread as soon as I either fix photobucket or find another way ☺
Peace
Steve