So here we have my BeeEm Coupe - The story goes that a little over a year ago, whilst wandering around the BMW museum in Munich nursing a MAHOOSIVE hangover (we were there for Oktoberfest but by day 3 we just couldn't bring ourselves to inhale further quantities of bier!), Our party took to aimlessly wandering around admiring the excellent collection of cars, thinking this or that's a nice car etc., when suddenly I stumbled across this:
OK so it's riding way too high, but what a beaut!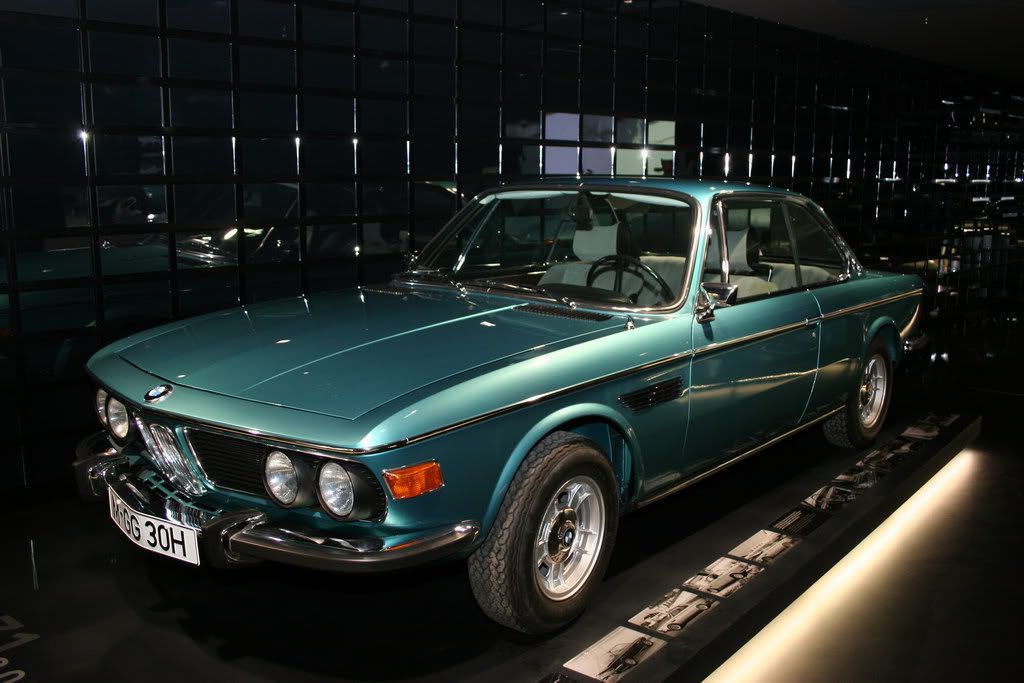 Typical BeeEm agressive twin headlamp front end!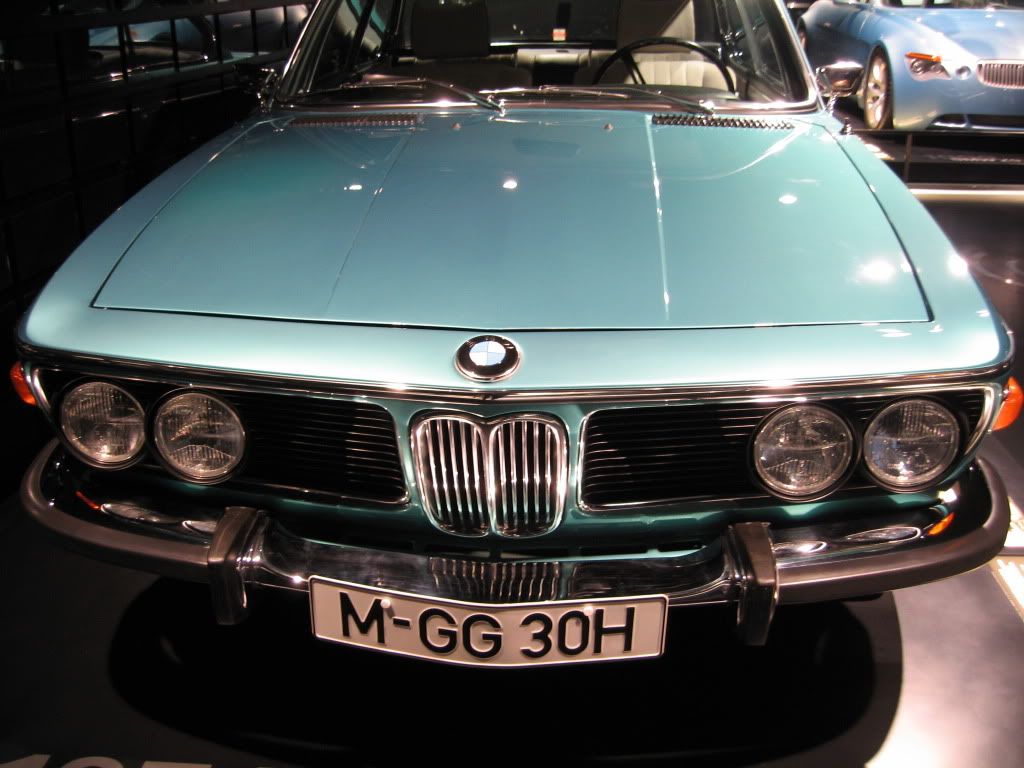 Only the badge tells you what make it is from the back....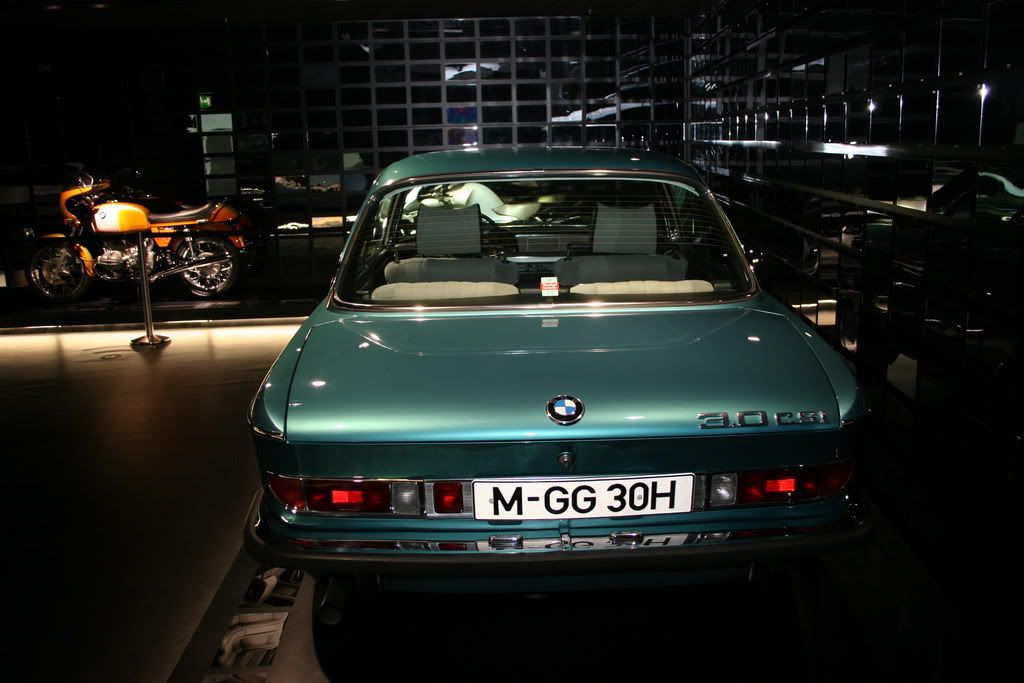 From the side you can easily imagine it with the windows wound down on a set of decent rims.....
Very S€xy interior....
Time and my conscious of who or what else was around me seemed to slip away, I spent a very long time walking around this car, whilst visibly drooling (the hangover was forgotton although it was definately still there), I lost my friends although not before they all agreed it was the prettiest car they'd all seen in a long while - However what I felt went much deeper than that: I was in love with every aspect of it and by the time I dragged myself away, I made up my mind there and then that I HAD to get one.
Hence once safely back in Blighty and with a rested liver, I enlisted the help of a good friend
mylittletony
and wasted an afternoon going down to the south coast to look at an absolute rotter disguised (and priced) as a peach - although I must admit it was really useful to go with jack and axle stands and understand what a bad one looks like and how even when in poor condition they can hide their sins very well: After 15 minutes of Arthur Daley himself answering our questions about why the underseal on the inner wings was so fresh etc. with uncomfortable looks and mumbles of "I don't know mate, I haven't had it that long", or "sorry mate, I don't know much about cars" (really??), we jacked it up to look underneath, discovered the doors no longer fitted their apertures and in general the thing was floppier than a melted crunchy bar...
Oh well, at least it gave us an something to laugh about on the way home!
We then discovered this on ebay for £3000 with 3 owners, around 80,000 miles on the clock and full service history about 20 miles away and went to check it out: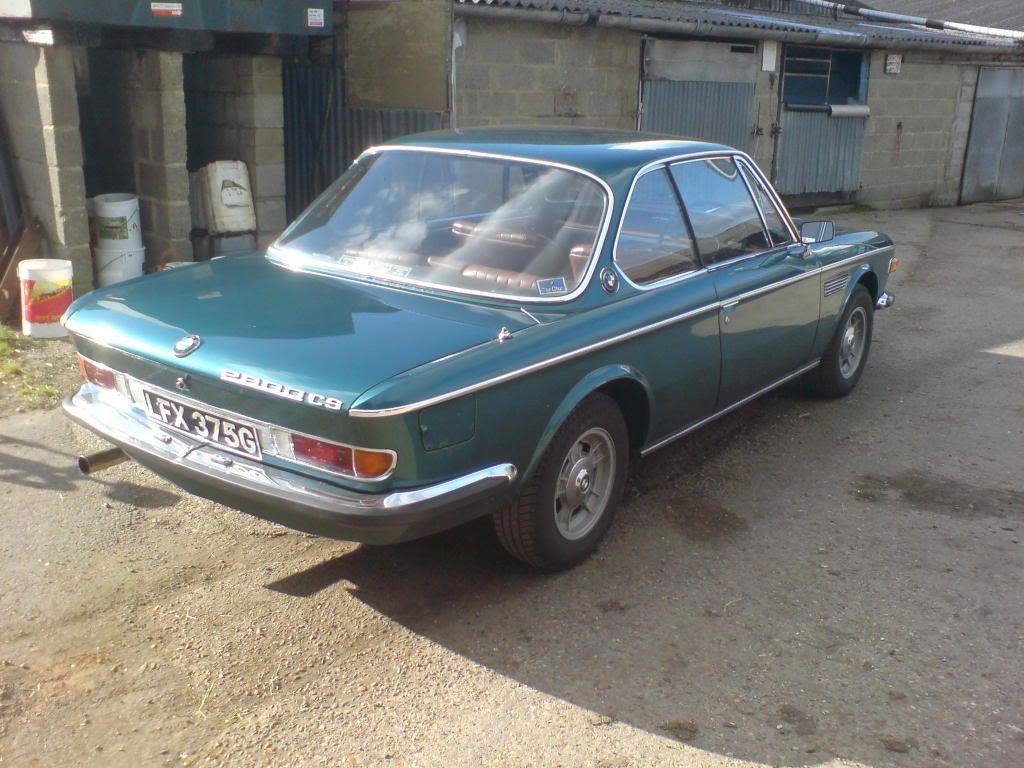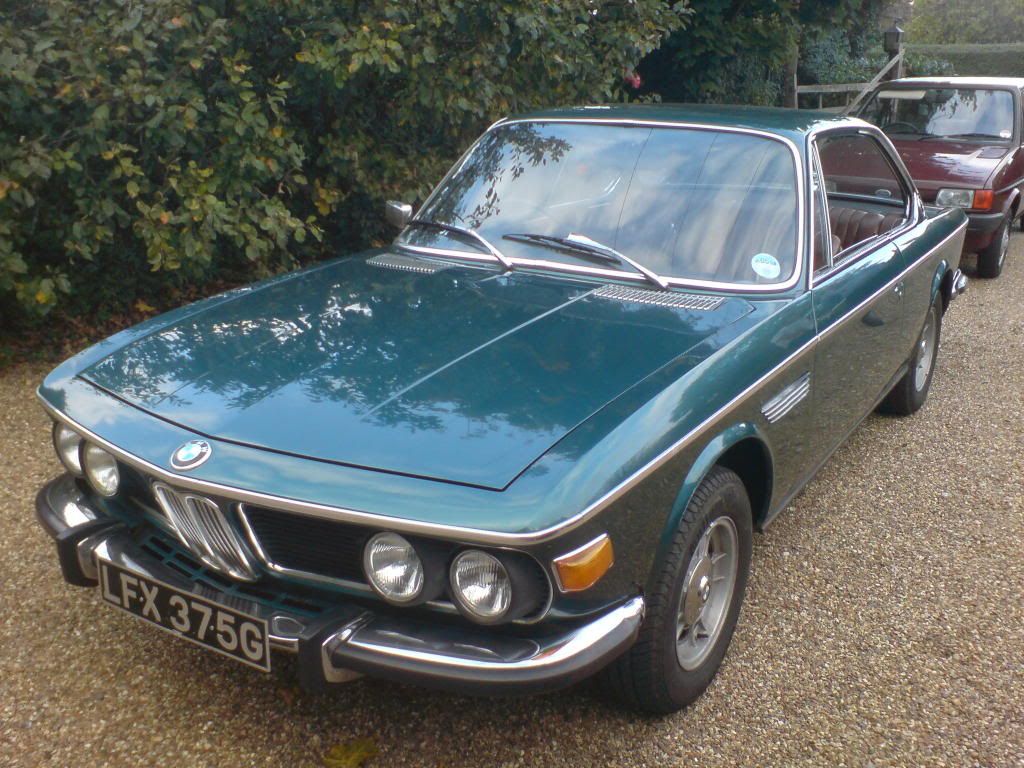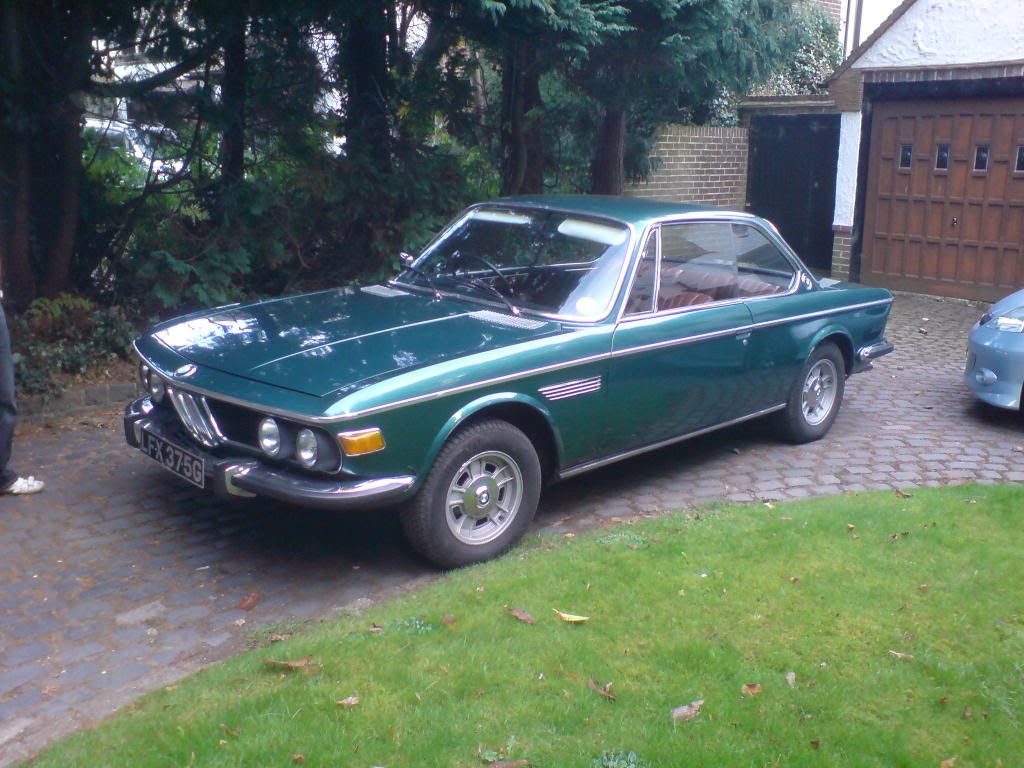 It's a 1968/69 model and hence a very early coupe (probably THE earliest made unless anyone else knows different) - Hence it's a 2800CS with the 2.8 litre straight six, 2 twin choke downdraft Solex carbs and 170BHP. I'm also told that a manual gearbox is unusual.
We offered the guy a little less than 3k (you have to try don't you?), but he wouldn't budge, so after mentally pricing up the work we could see it would need to be really nice (which turned out to be 1/10 of the reality but hey ho), we agreed and gave him the cash.
So I dare say you might at this point be thinking to yourself "Pretty tidy car that, looks sweet" and "3 grand aint a lot of cash for one of these in good condition with that mileage". It even came with an MOT, surely it can't be that bad?

'fraid so! These cars are better than anything else ever made at rusting - In fact the designers of this thing could have won design awards for the rust traps they built into this! I have never seen a car look so good on the surface yet be so bad in reality!!
So, I've had this car a year and driven it all of twice - It almost immediately went off to DS Motorsport (
www.dsmotorsport.co.uk
) in the Midlands to be fully stripped, restored and upgraded!
I'll be writing in with regular updates, But in the meantime, the plans include ripping out the brown vinyl interior: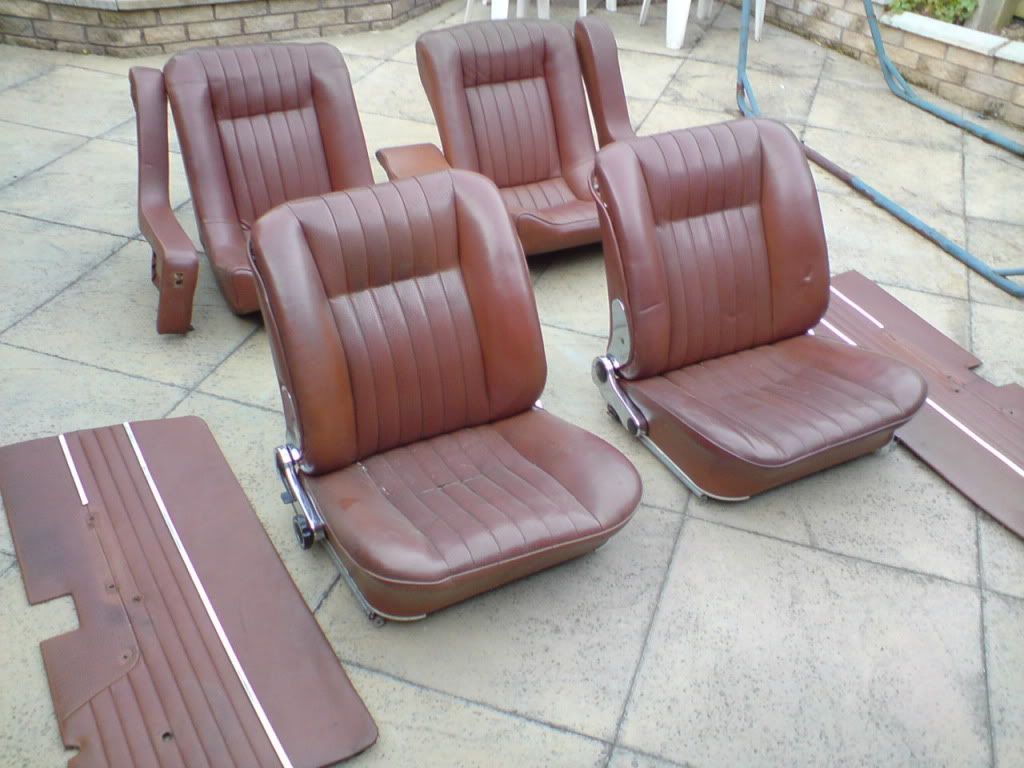 The brown vinyl works surprisingly well in this car, probably because of the green colour, howver you can't see it here, but the driver's seat back was twisted about 20 degrees to one side, like the car had been in a smash and someone / something heavy in the back had hit it, but yet the car's had no accident damage repair at all ?? ;D Anyway the rest of the trim was tired in places and as I'm changing the colour to the same as the Munich car I've decided to replace it with lovely black leather!
Also I've bought this: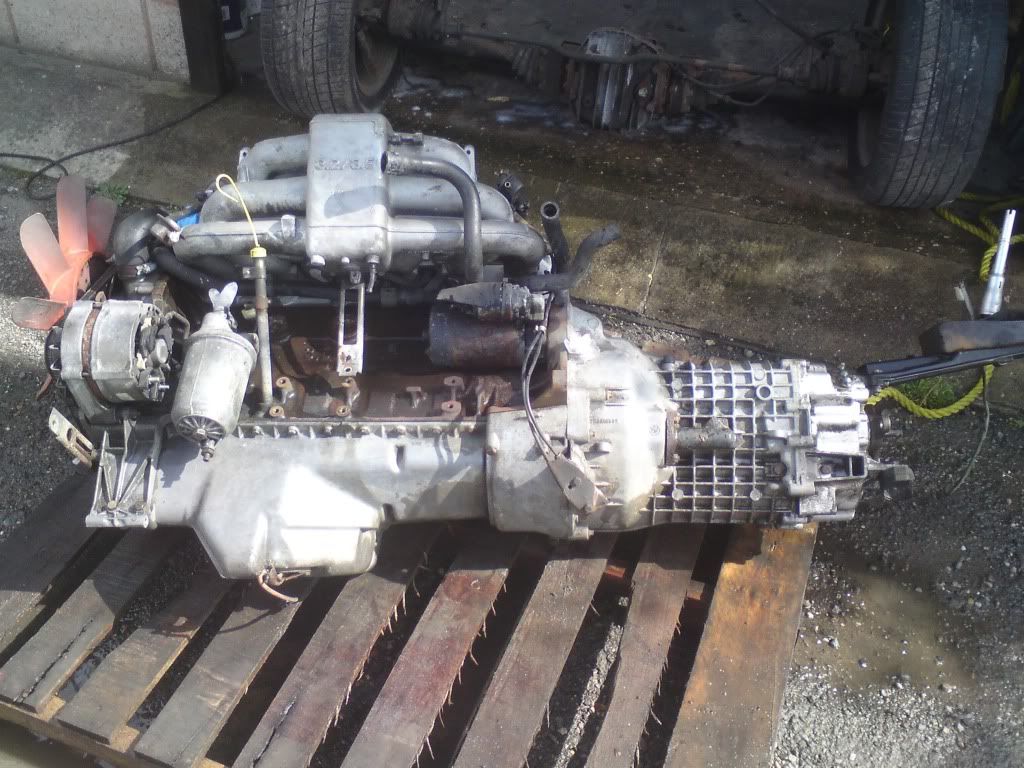 A rip roaring 3.5 litre straight six from an E28 shark nose 5 series M535i with 218BHP as standard - Whooppeee!
I also bought this from the same guy: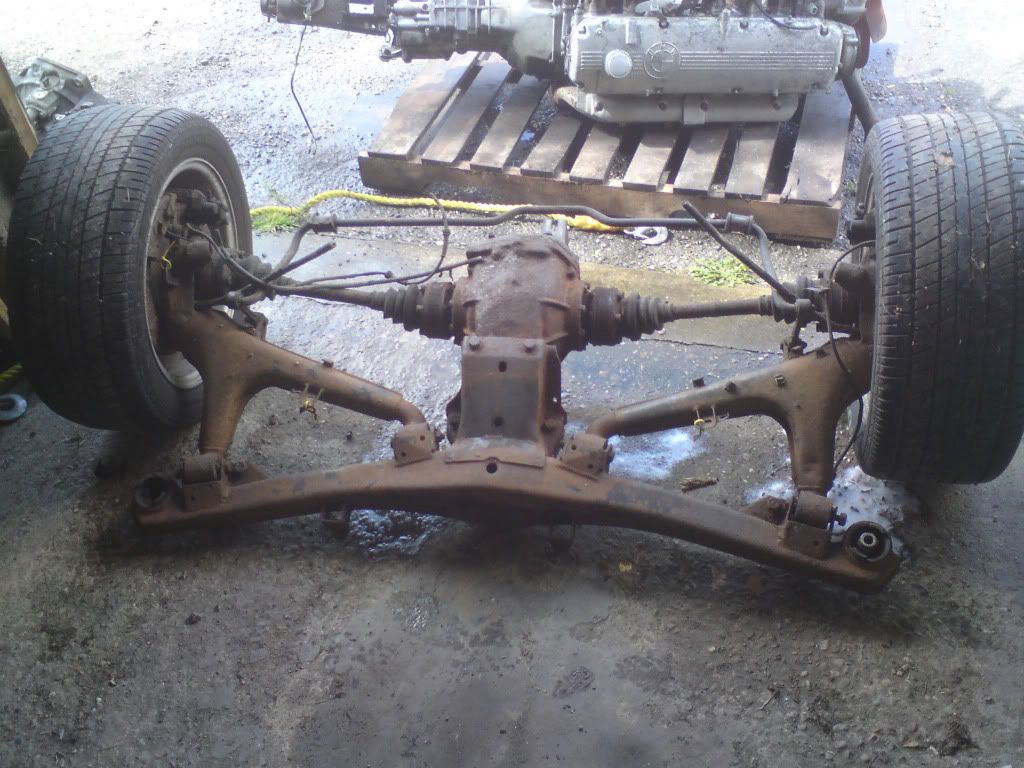 This would have given me bigger brakes and a limited slip diff with higher final drive ratio, but it turns out it won't fit - RUBBISH!
If you're a E28 5 series or an E24 6 series owner and are interested in profiting from my misfortune then turn to the classified section...
Anyway, I've also bought some of these wheels, coincidentally shown here on an E12 5 series - I WANT YOUR GEARBOX! ....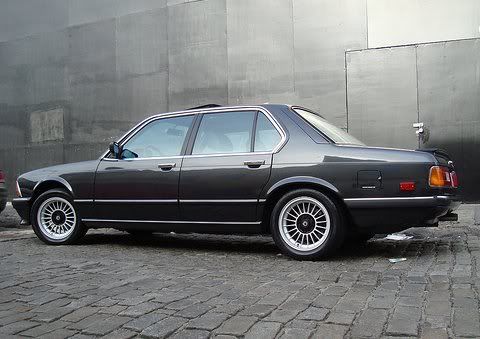 Any thought, comments ideas etc. welcome!