Hello!
As many other people plan to do, I am going to make something powered for the gathering.
I did think about powering the scooter I made last year, but decided I liked it as it was and adding an engine would make it look like a bit of a bodge, so I am going to start again!
A friend (Myke) donated a lawnmower to the cause, thanks mate.
This mower is a little unusual (well I think it is) as it is a fwd mower!! seriously!!
And here it is.....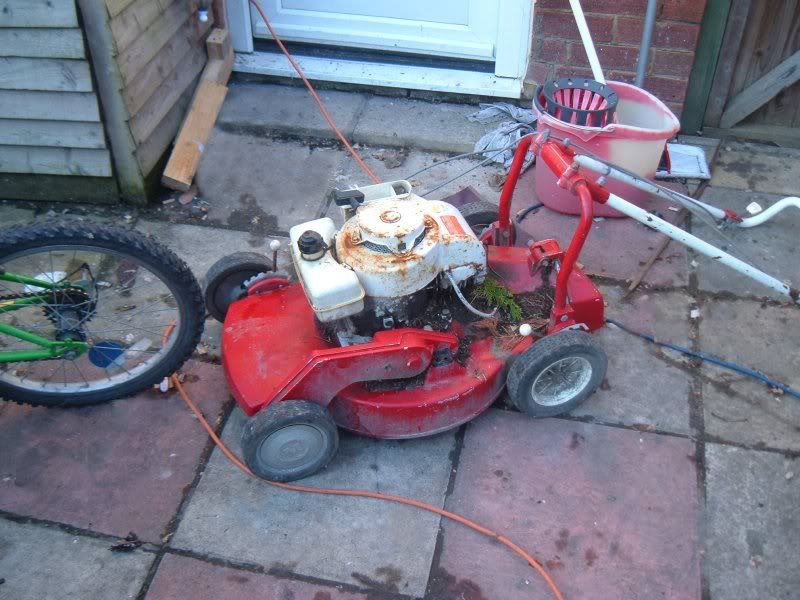 You can see the drive mechanism coming off the side of the engine and going to the front wheels.
It takes a drive from the side of the engine and has a very crude clutch mechanism inside, although I was unsure how all this worked inside...
So.... off it comes....
The drive from the engine to the drive mechanism looked plastic (I assumed it was designed as a weak link) but it actually turns out it is a metal dog drive system.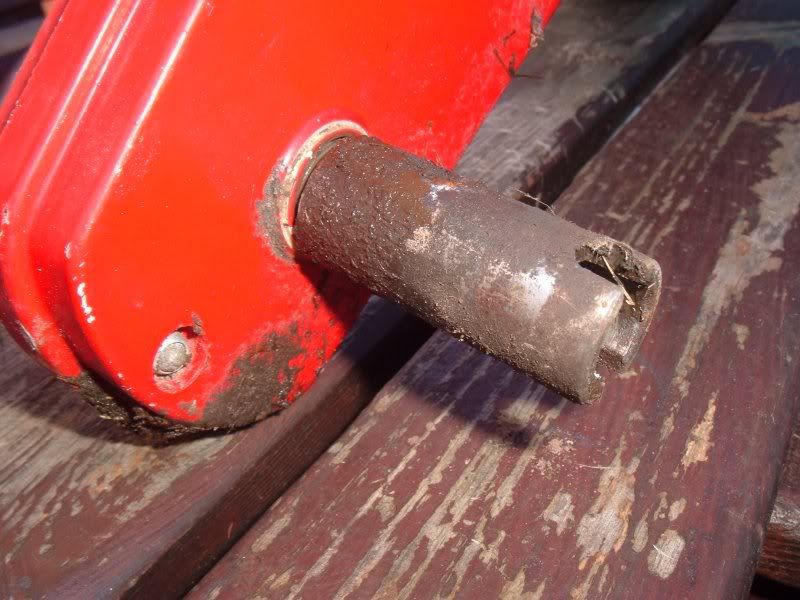 And here is the clutch actuating lever
I decided to take it apart to figure out what as going on, and to see if any part of it would be suitable for use in the drive system on the planned vehicle.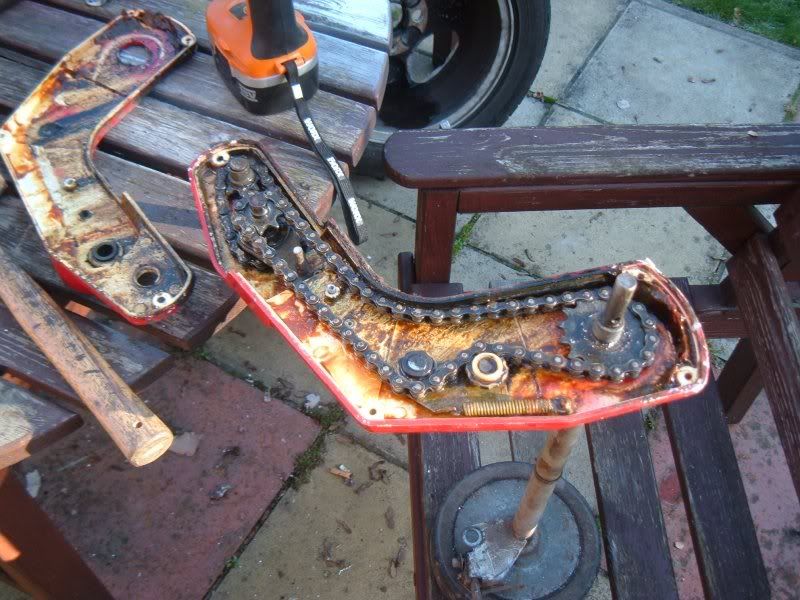 Its all full of chains....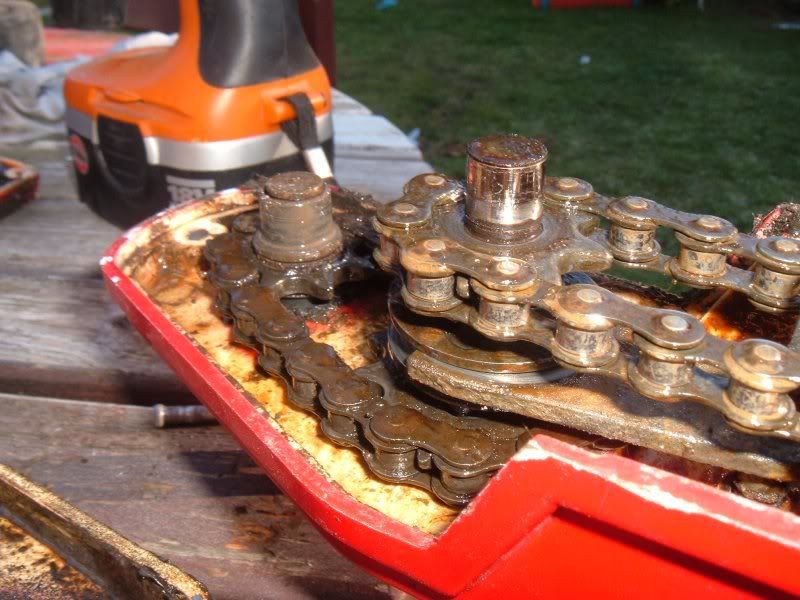 And here is the clutch, it consits of two pins that locate into holes on the other drive sproket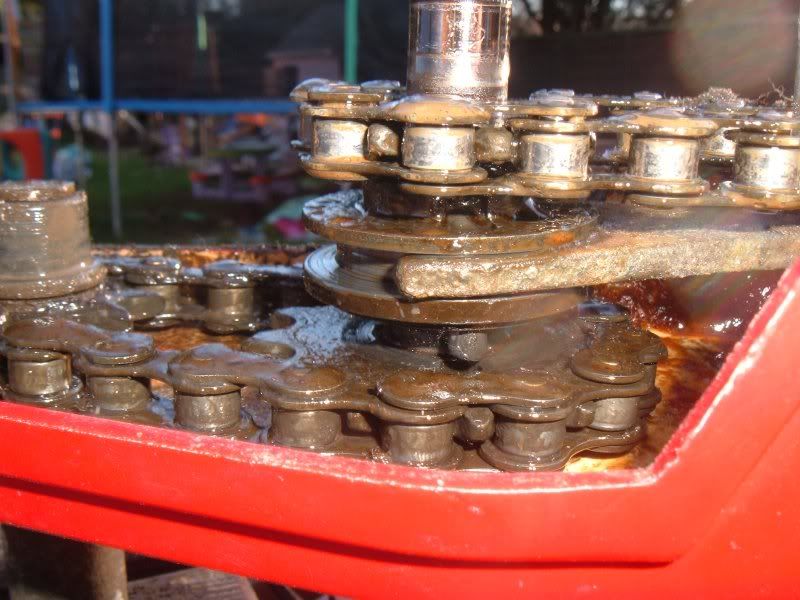 So.... what is all this going to end up in.......... well I will save that for later. Just need to take a few screen grabs from google sketchup.
Lewis