...with apologies to Michael Cane etc.
An idea I've been mulling over for the last week or so. Remember this?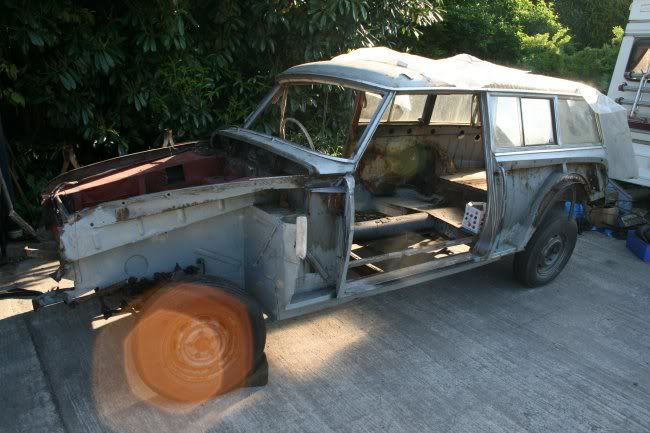 Yeah, well since it made its way into the Dungeon last June I've done nothing to it other than sort through all the parts. Its got to wait its turn for proper attention until the Oxford is done and progress on that has been slow of late due to engine swapping the Herald.
There's quite a few crusty areas on the Isabella but there's also been a whole heap of work done on it too and I really need to get on and preserve its current state so that even though it is dry(ish) stored, it doesn't deteriorate at all in the good areas or get much worse in the bad areas.
Trouble is even that will probably take up a good couple of days of precious dungeon time. So would anyone be up for a one day blitz to help out? I'm thinking probably once the weather starts warming up a bit, some time in April or maybe even into May. I think with a few extra pairs of hands (and twist knot equipped grinders!) the outlook for this car could really improve.
Panels/bumper etc are just propped on here.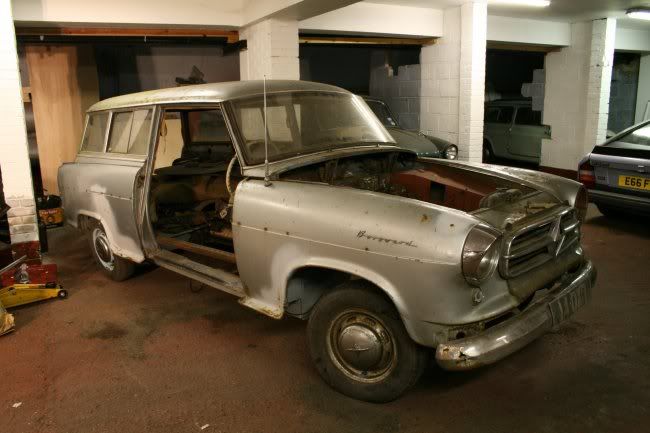 Venue would be the mythical Dungeon in South London and food and beverages obviously supplied

As I say, this is just tentative at the moment but if you might be interested let me know.