we wanted to turn truck around this morning but its now too big to move about on the yard. Unless I could chop down one of the apricot tress....
And there are always cars parked outside on road during the day so I wont have enough room to swing it out onto road! So that's our mission tonight when cars are gone.
I took some photos while it was out to capture the roof.
here...
the full roof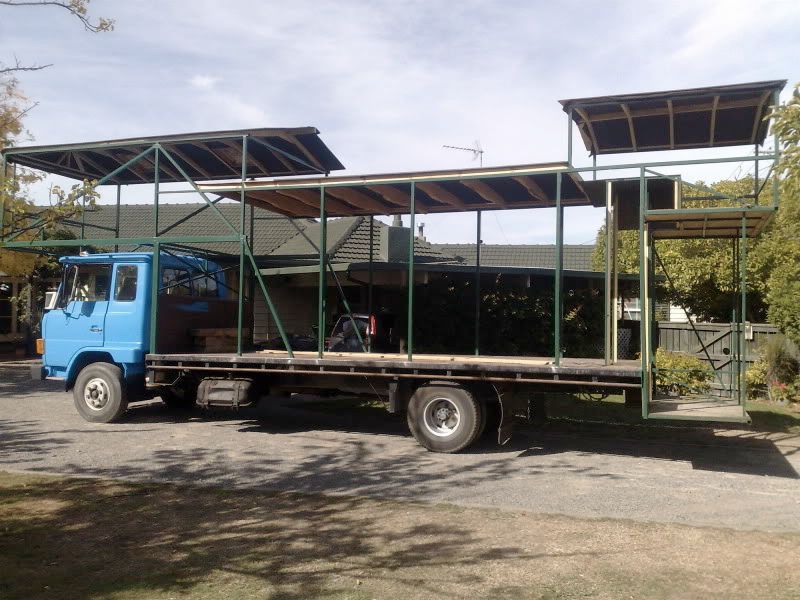 front..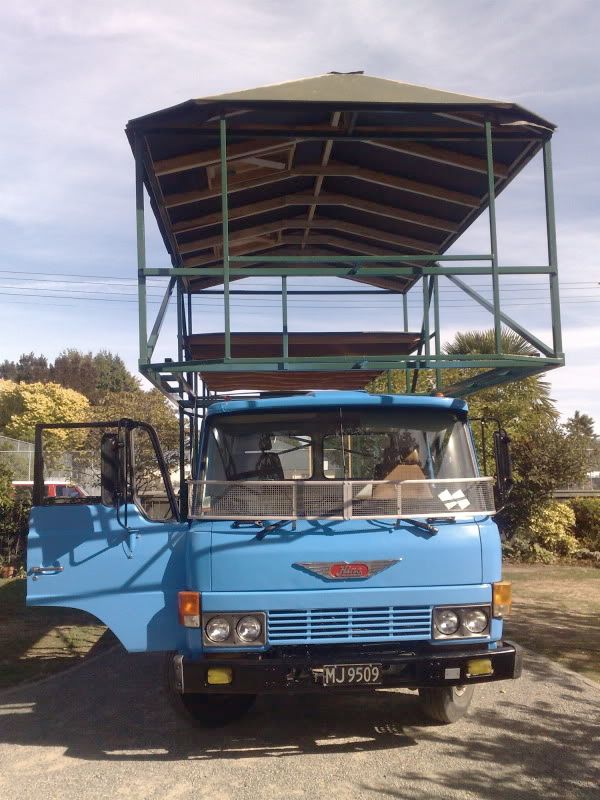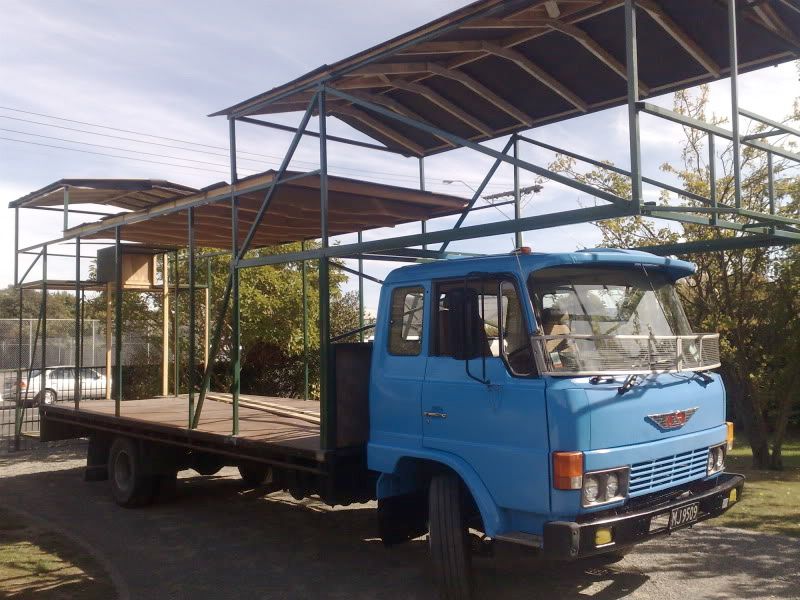 The main rafters..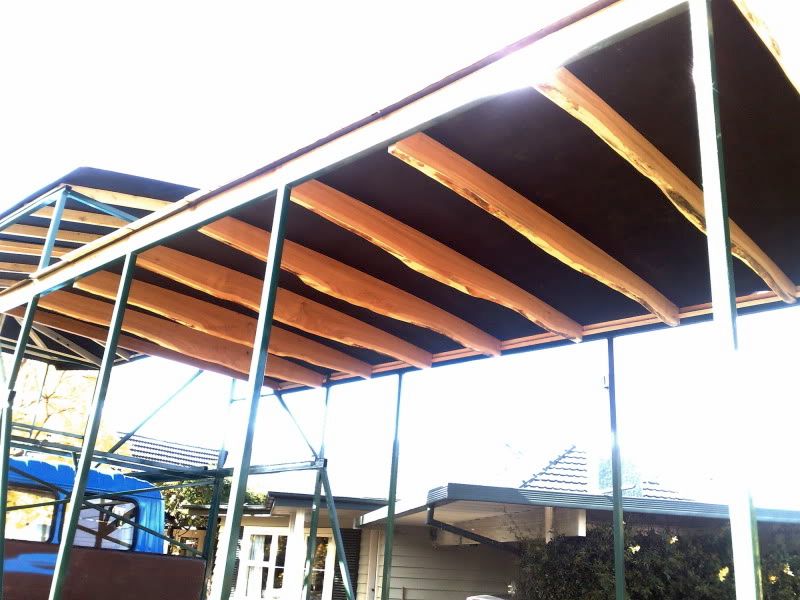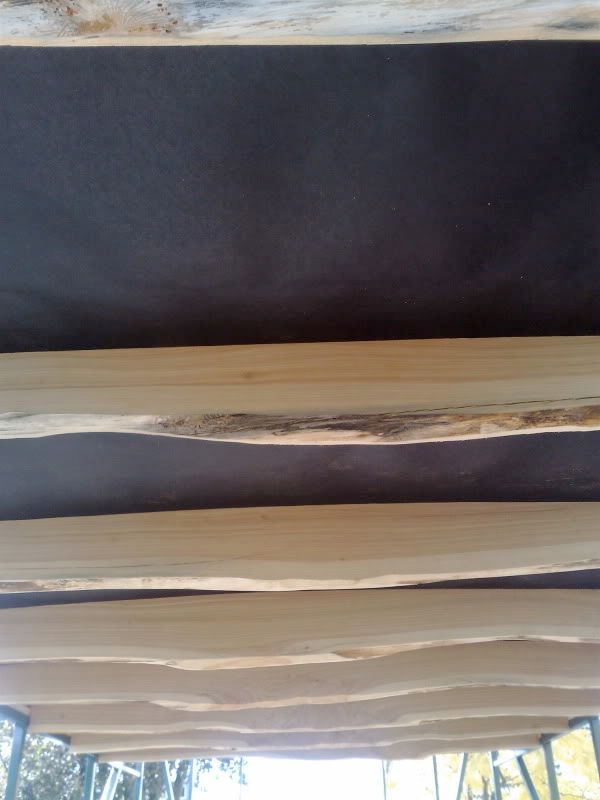 now we are going to get out all the windows we have bought and work out where they will go plus see if we need more. Then I'll hopefully start building the slideout frames this arvo.