Post by grizz on Mar 27, 2010 18:46:26 GMT
Nicola and I went to the Volksworld show today as we have done the last 3 years.
Not as good as the last 2 years in our view, but still some lovely and awesome stuff.
The European contingents prices seemed a bit optimistic overall, but I guess the Scene supports itself, so people will pay what is asked for most items.
Got myself ID'd by a RR's member due to my
www.busraser.de
T-shirt.
We also got to see "Our own Bryn" at the show twice, and I will post a couple of photos of his latest ride ...... see if you can recognise it.
Going to just photodump, with a few comments.
Nice stacks
Never seen a steering wheel like this, but now want one desperately for the Transit.
Anyone able to shed more light on it, please post here, or even PM me if you know where I should be looking.
Loads of this sort of stuff there.
Saw a very neat example For Sale: £30k
Honestly.
These guys have stunning modern vans on 20" wheels, really beautifully turned out. Probably not far off the price of a restored Splitty.
Nice club logo.
My favourite there, for obvious reasons, although there were "better" vans than this one.
Another modern that sneaked in....... Very smart, but 100% not my taste.
Just how much work this took....??
Aircooled, Rear engined Golf.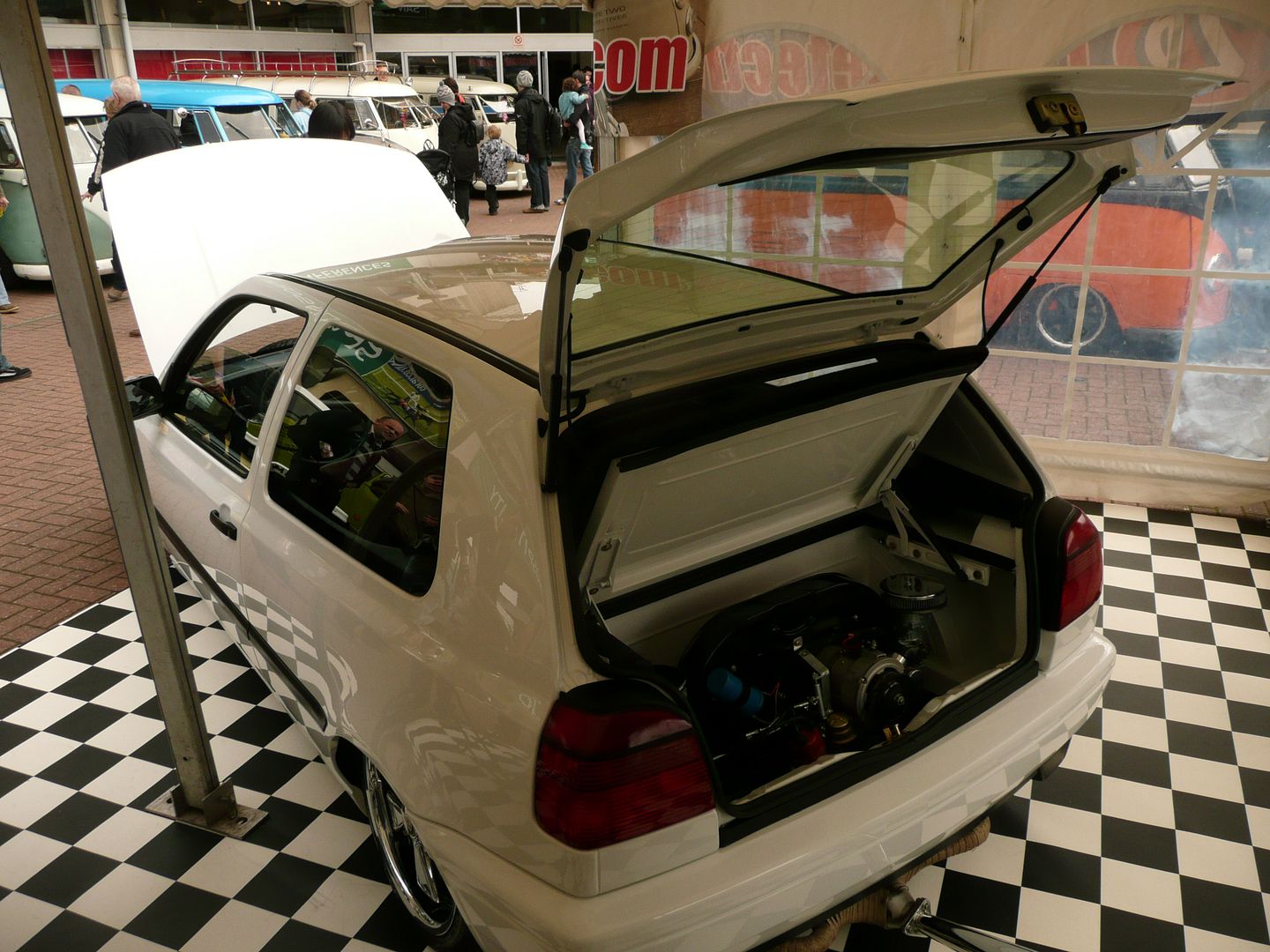 Front end, tank and spare wheel.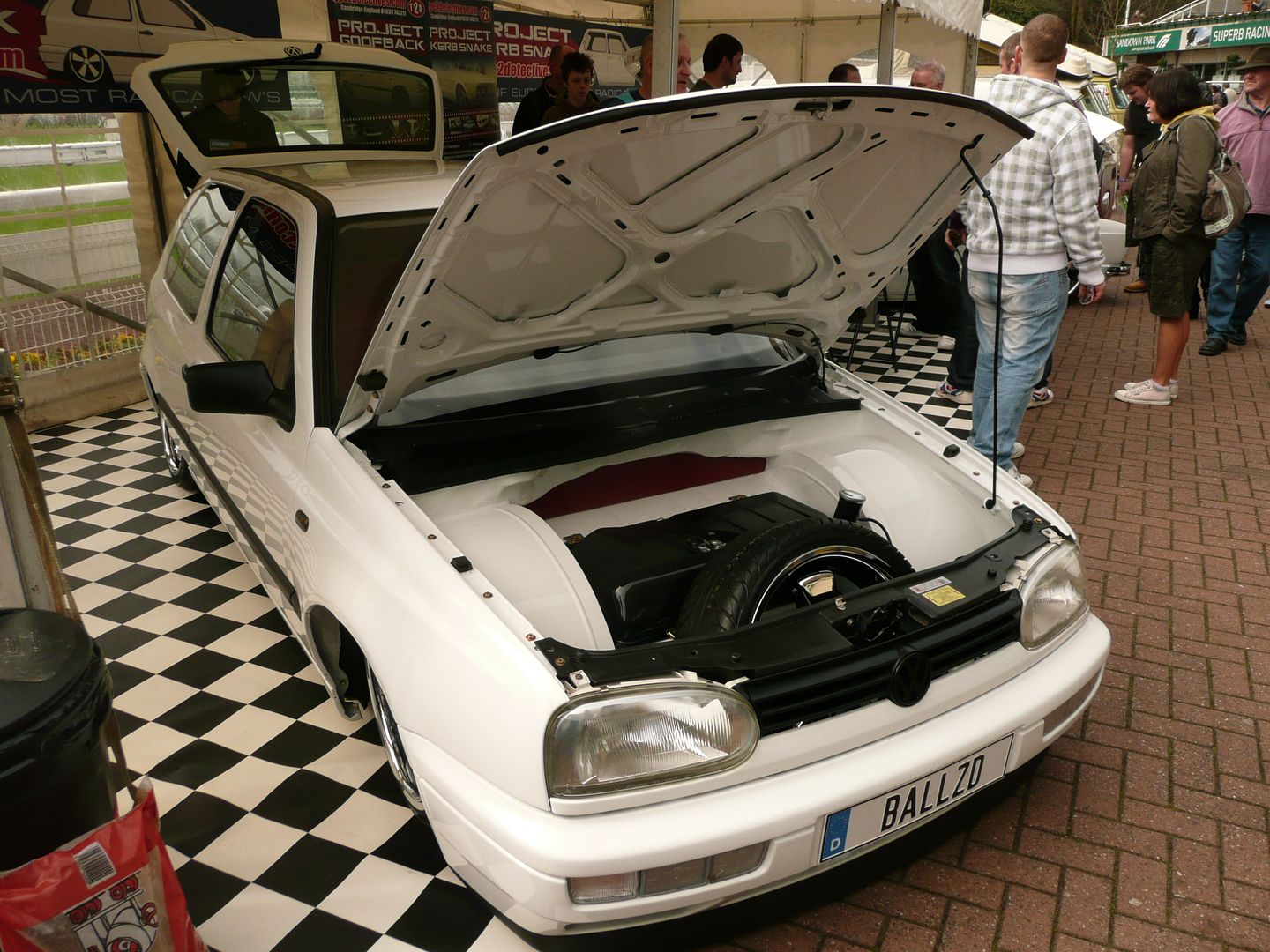 "Off Road" VW Brasilia.... beautifully built and very trick.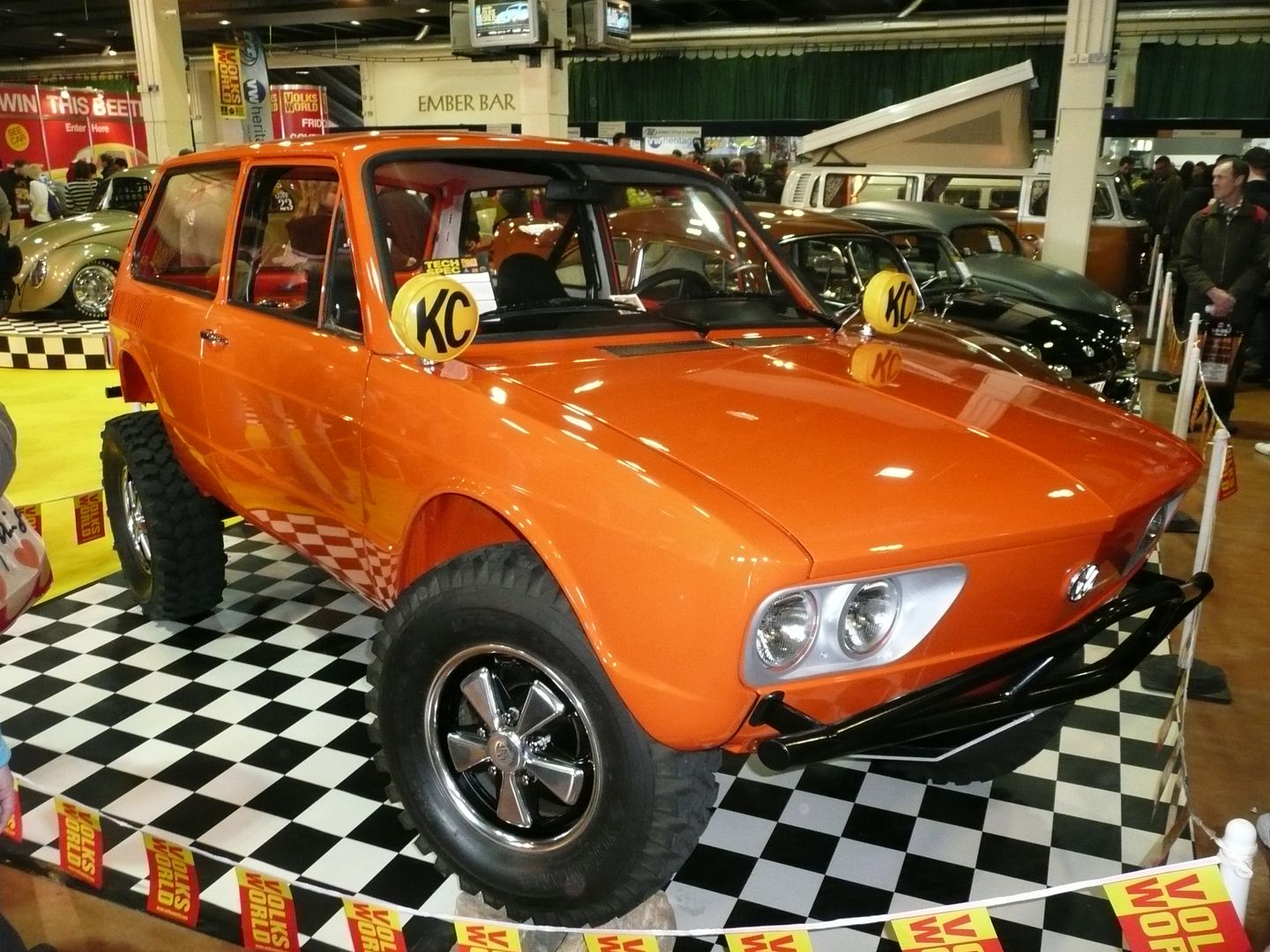 Outside show area had a lot of nice stuff.
Rough with nice wheels.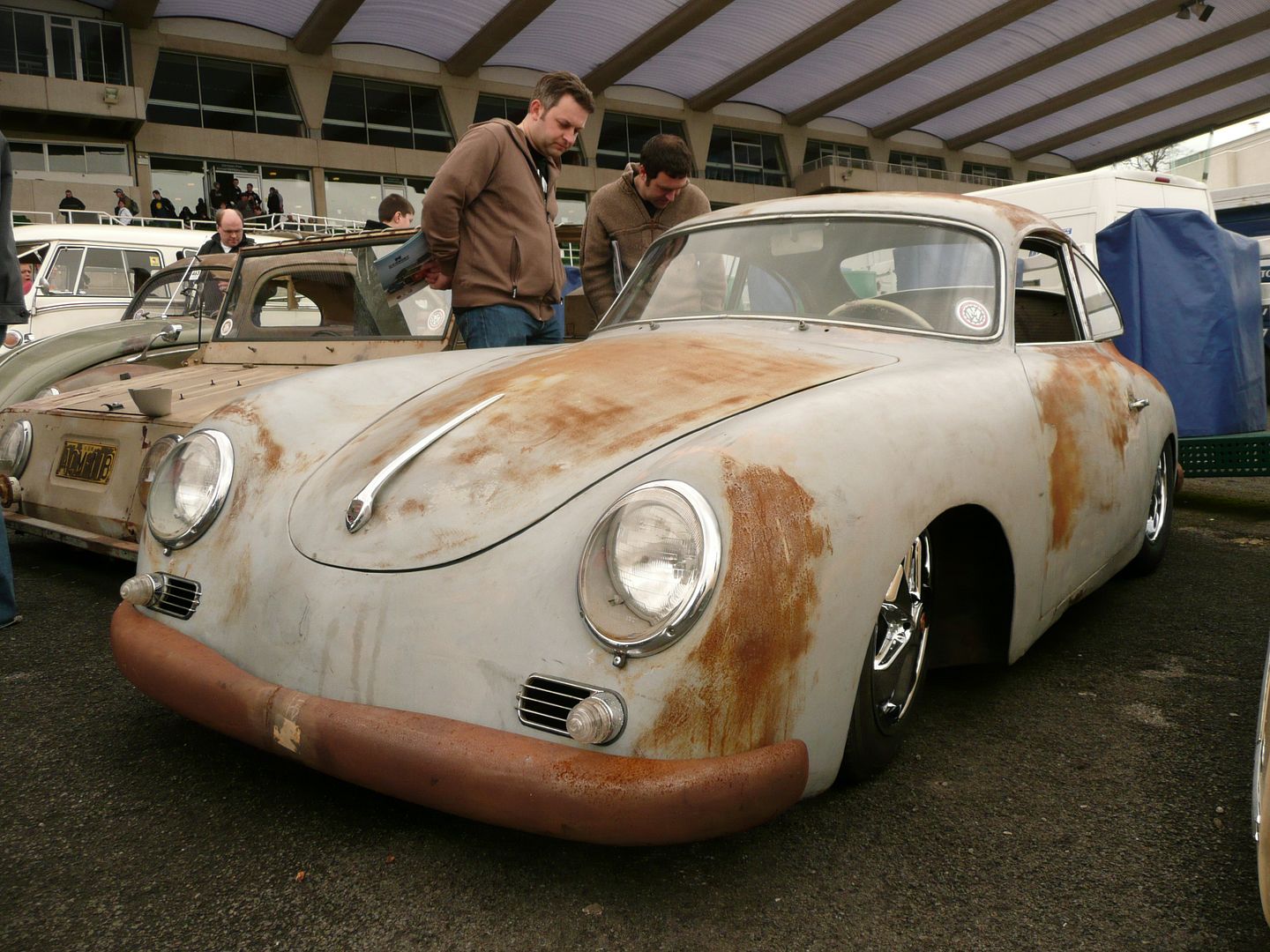 This was one of the best executed trailers from a car I have yet seen.
No idea just how pricey they will be, especially with 36 gazzillion $'s added in scene tax...?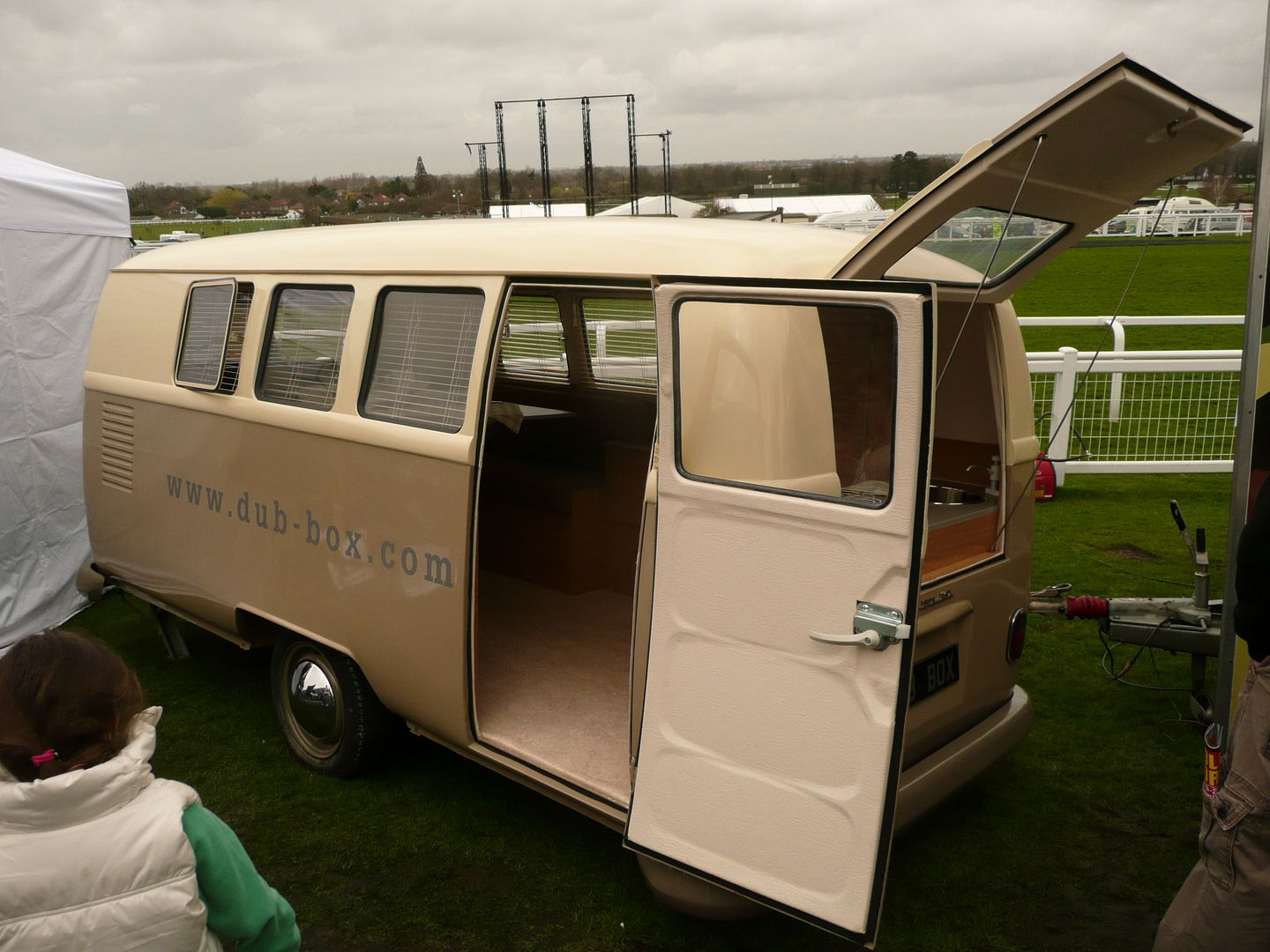 Back indoors.... this was beautifully done.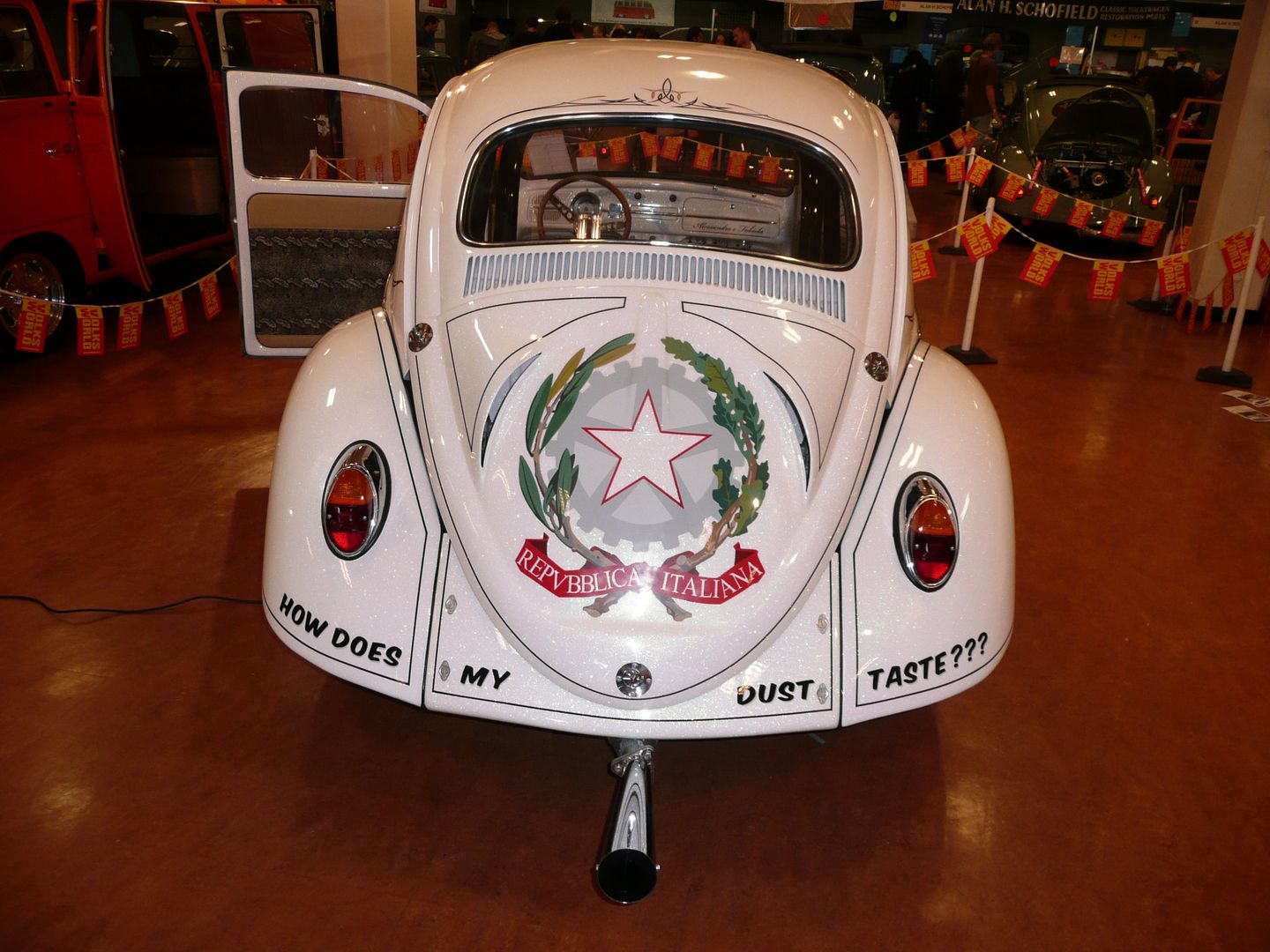 Take a close lookat this bus, the inside was pimped out, and even the roof interior was done in a large mural.
The Matchbox pic on the side is repeated into infinity.... look and see if you can count the repetitions.
It may not be everyones taste, but the sheer amount of work and paint etc makes if worth a posting.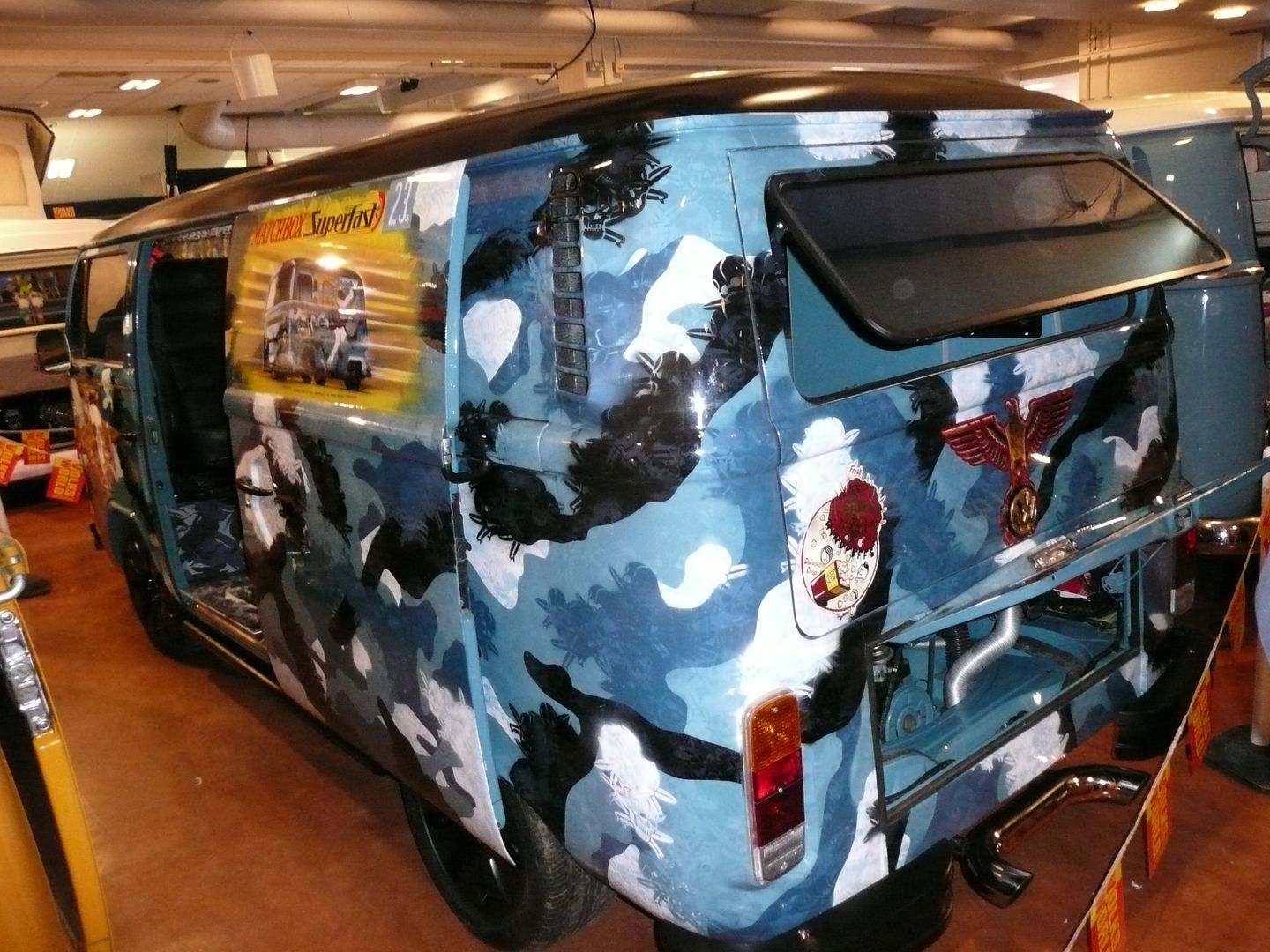 Believed to be ex- Dutch telecoms, and one of possibly 4 in the UK.
Weird, long wheelbased, and nice to be different.
The camera and lighting did not do this car any justice, suffice to say Nicola now wants a Karmann Ghia, and Myrtles days may be numbered.... anyone want to buy a neat 100E Anglia ?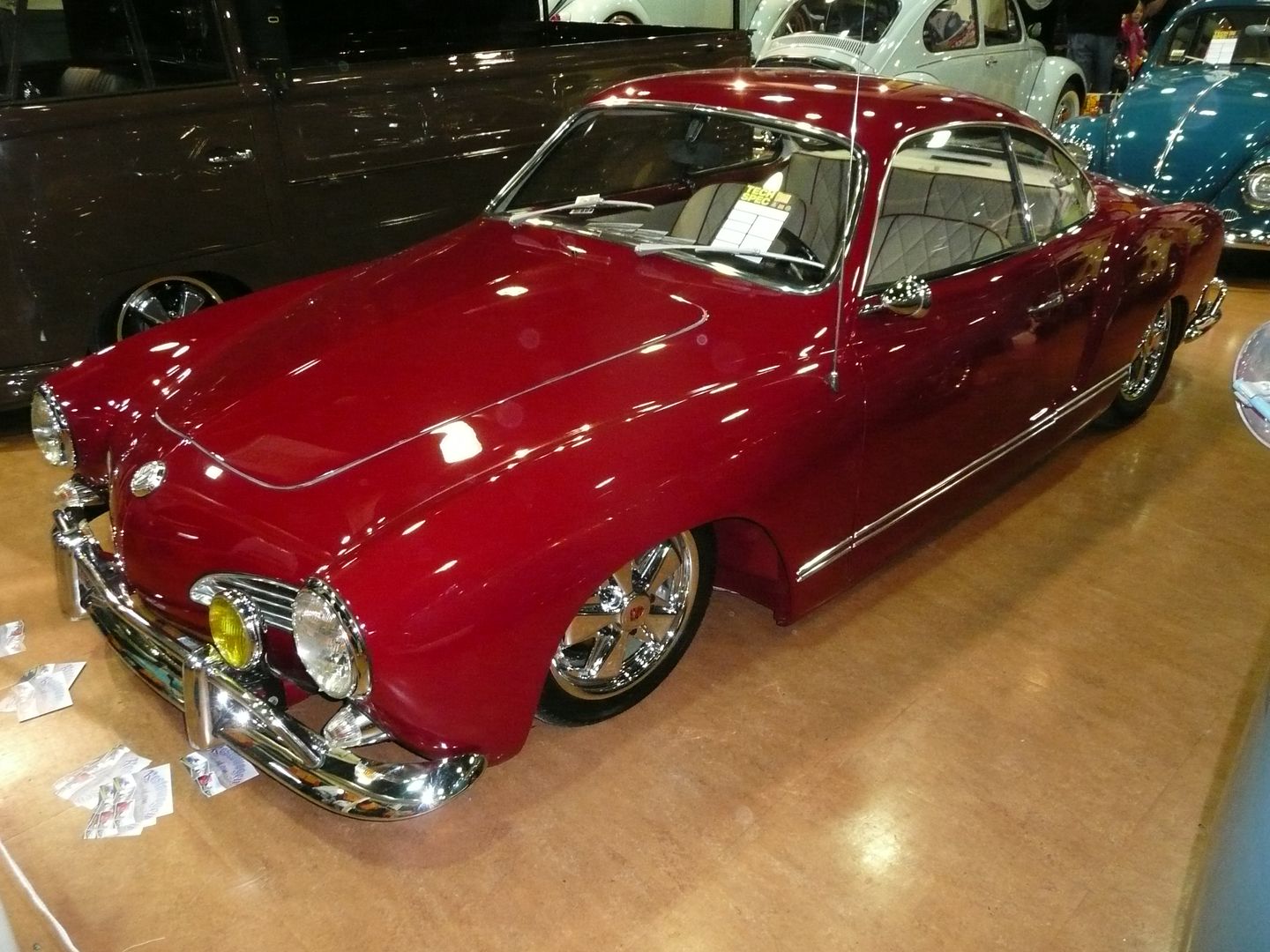 Hammerwerks ..... These guys know how to build a car.
Some old meets new. Wonder what this little lot would be worth.
The carpark was full of interesting stuff too, some good looking and better than what was in the show area, others real poop.
We also saw this down in the carpark.
NO RUST ! ! !
CLEAN, CLEAN , CLEAN !!!!
A few small dents on the one side, but when last did you see such a clean UNRESTORED Transit ??
Rear end....
Note the bumper mounted sirens, and the blue light on top.
Very neat, I would be very happy to roll in that.