rightoo.
those of you who have been following on my czech wrecks thread will have seen the progress of my little herald.
now though I finally feel it is at a state which I can show it in the rides section without dying of shame.
so here it is in all of its farm found dirty glory.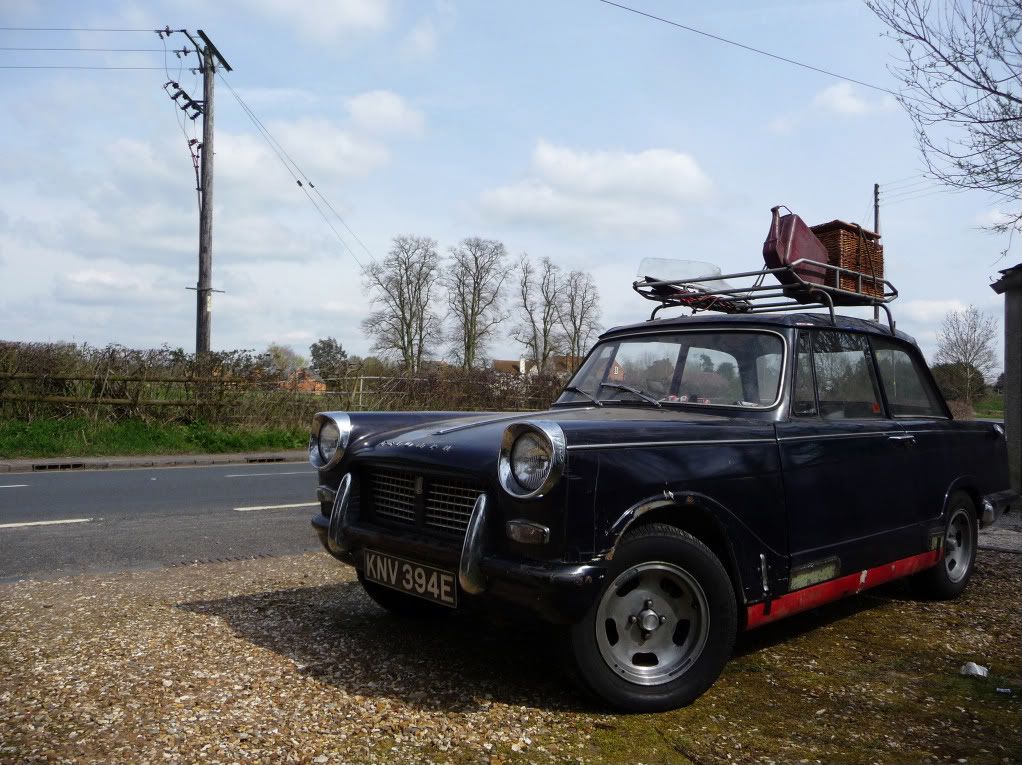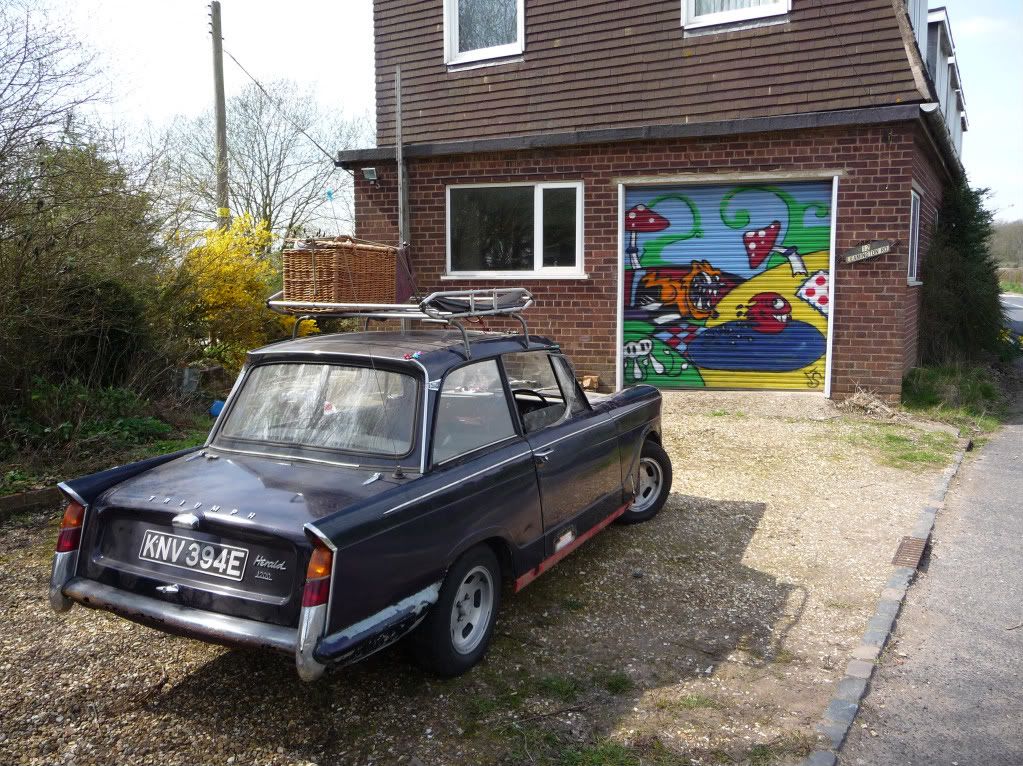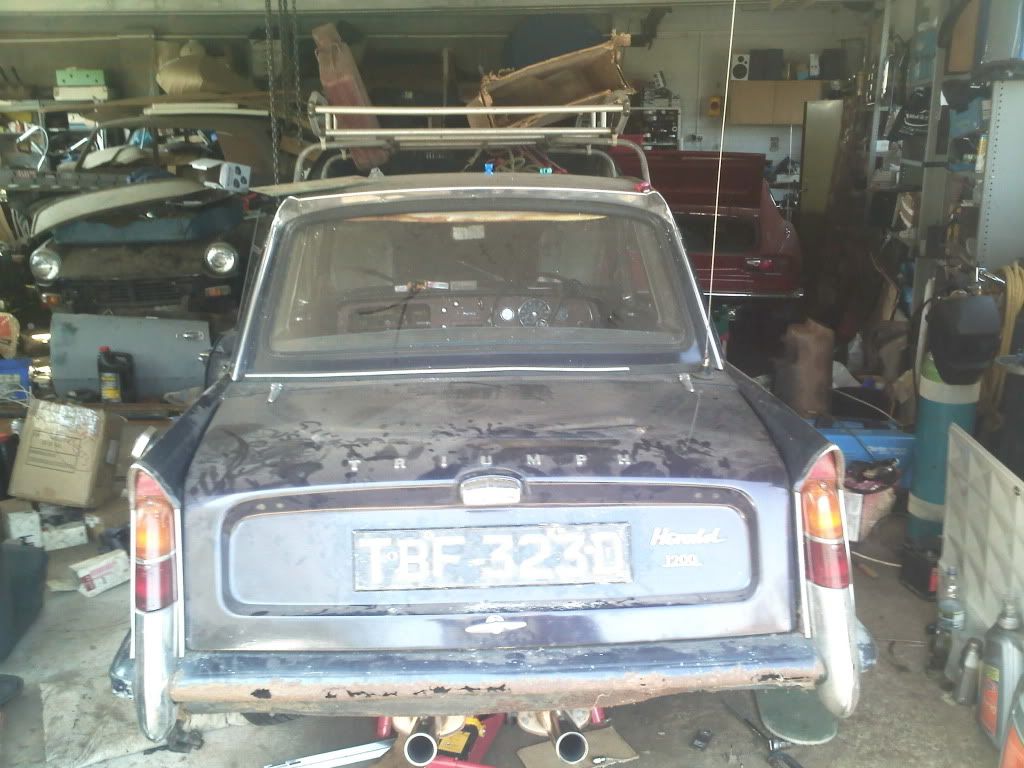 now for spec.
mk 4 spitfire 1300 twin carb engine.
mk 4 spitfire gearbox
mk 3 gt6 stainless steel sports exhaust
mk 3 gt6 front suspension and disk brakes
mk 4 spit fire rear suspension
wolfrace slot mag alloys
I want to lower it a couple of inches but I am probably going to wait till after the trip to republic of czech to do that.