Evening all,
Thought i'd put together a thread detailing the things that have been done to her, with a few photos, seeing as i've owned the old girl for a couple of years now.
The evening I picked her up in July 2007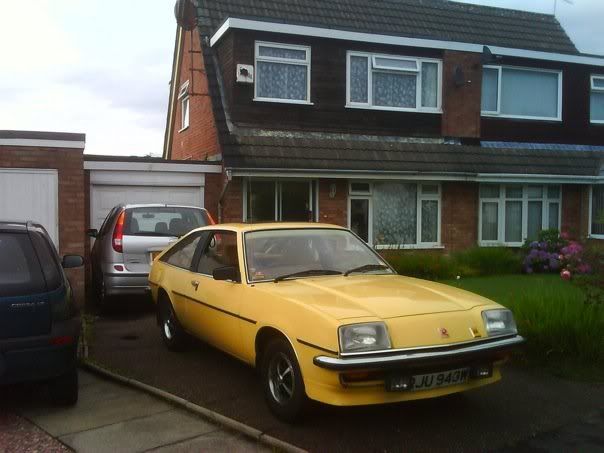 First addition, a passenger door mirror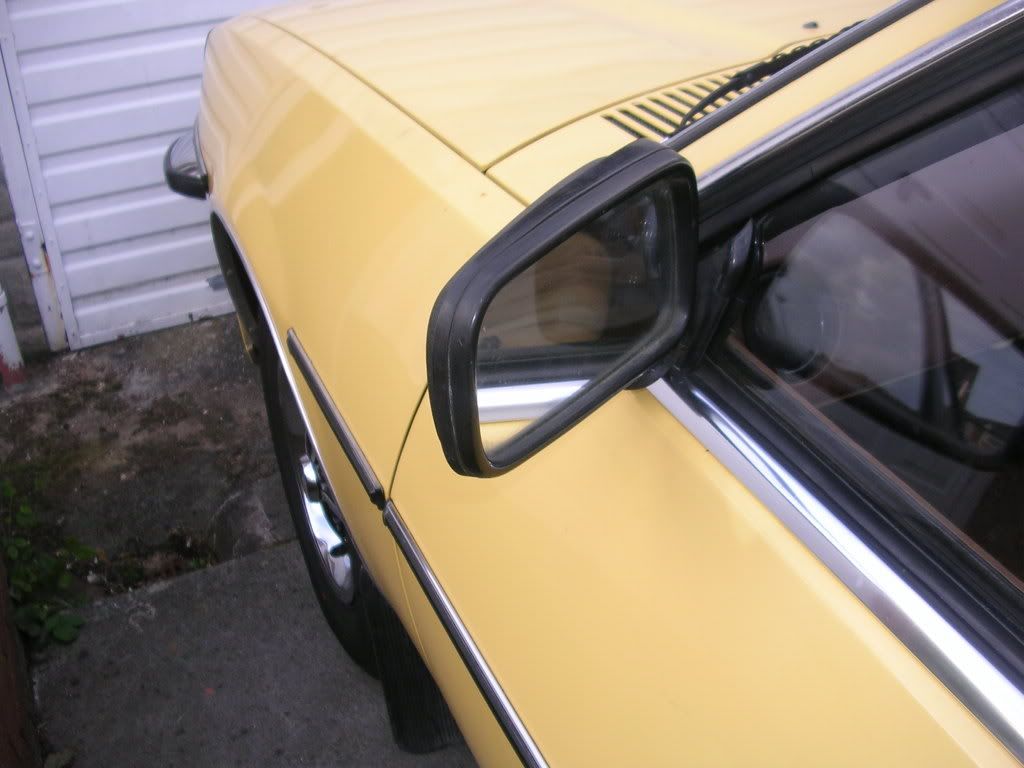 The car was also stalling when hot and going onto choke all the time. I bought a manual choke kit for her to convert her, but, due to a friend of a friend of a friend offering a price I couldn't really refuse, I decided to instead put a brand new twin choke Nikki Carb on her, complete with a manual choke in  August 2007. The car then had to be returned after only a couple of weeks because the wrong jets were installed, resulting in very poor running and some pretty horrific MPG figures...
The next job on the list was a leaking master cylinder. Sourced a good second hand unit from here and, one freezing cold November night after work, replaced it, bled the anchors, tested it, all ok. Then I cleaned up and repainted the areas where the fluid had run down out of the unit.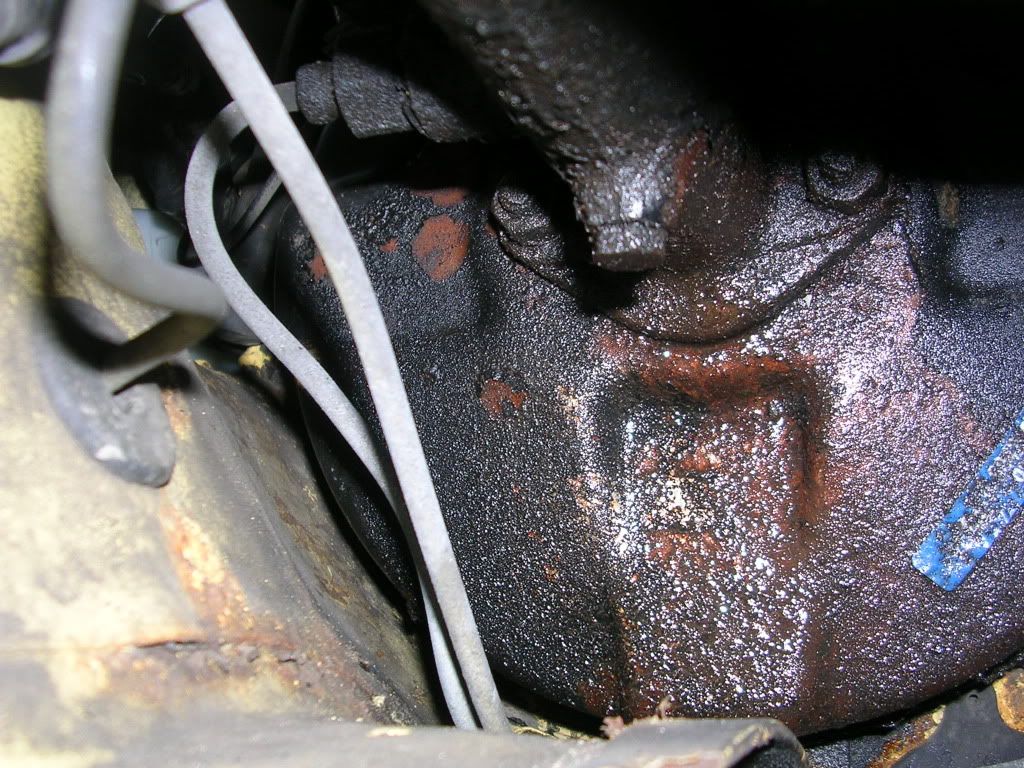 She flew through the MOT in December 08 and was in regular use every day. There were a couple of extremely cold mornings where she would let me down due to fuel starvation, this due to the warm air pipe from the manifold to the air cleaner being removed when the carb was replaced, thus causing moisture in and around the carb jets to ice up as the freezing cold air was rushing around them. I am thinking of making a solution for this by running a smaller diameter pipe from the manifold to the newer, much smaller air cleaner, but, with what I have in mind for her, this isn't a priority right now.
In August 2008 I decided to begin stripping back all of the old underseal to totally re-cover all the inner arches and the chassis in Waxoyl underbody sealant. On stripping back I found a small hole on the N/S/R sill and the beginning of some serious corrosion on the inner wing splash panel, behind the drivers pedals.
About a week after finding this, I was made redundant. I started a new job in November but near enough every week I have been working away. The MOT on her expired just before Christmas and I laid her up out of the way at a friend's house around the corner. I made sure she was run whenever I come home but all major work was put off because of time restraints.
Anyway, since the end of June 2009 I havd been able to snatch a few days here and there and so I stripped the footwell back to good metal, likewise the sill and made some templates using old cornflke packets and then cut the steel. Now all welded up and undersealed.