Afternoon,
I've always wanted a bobber but Triumph/Harley prices are very high, especially when your going to cut it about and have never done it before. About a month ago this popped up locally on ebay and after going to see it a deal was done and it came home with me. Although the guy I bought it off found it in a ditch it's now correctly registered in my name so the work can begin.
Although it hadn't run for about 4-5 years I put some fresh fuel in and it fired up on the second kick scaring the curse word out of me! The carb could do with a tune but it sounds and rides rather nice.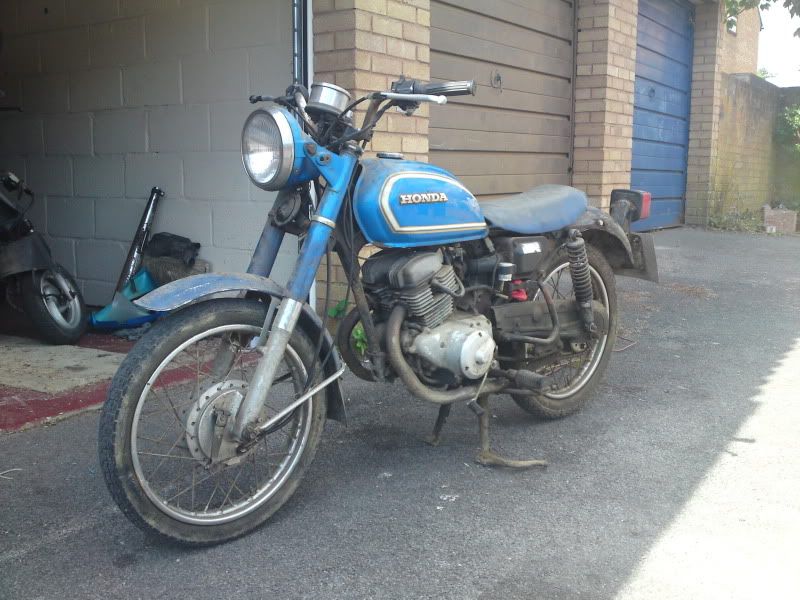 It's not been on the road for 13 years but the overall condition is quite good. The plan for now is to spend as little as possible to get it through a MOT (daytime?) so I can get the engine running spot on before the frame work begins.
I've been playing chase the hole with Gary gas welder this week. I didn't want to buy new silencers as I have a feeling they'll blow off after the MOT.
As I said, i've never done a bike before so if you see something i'm doing wrong let me know.