Hi guys, I've been reading this forum with great interest for a while and its time for my contribution. My car is a '79 Scim bought around 2 1/2 years ago as a clean, well looked after example. It was more or less standard but had Spax coil overs and Goodridge flexis.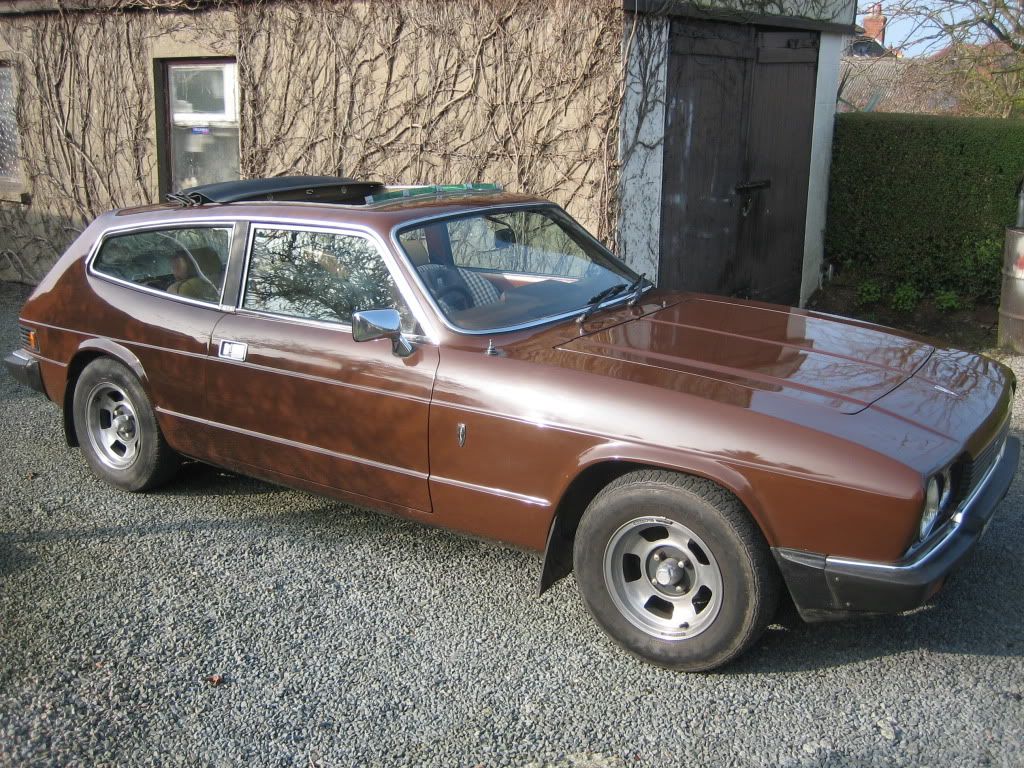 I drove it for a year but soon wanted more power and a car that used less water (2lt per day in the end). Now, the thoughts off tuning a car that was only doing 15mpg scared me, plus the fact is the Ford Essex is a heavy ol' lump thats never going to set the world on fire.
With these thoughts in my head, flicking through an old copy of PPC I
had
stole a good idea: fit the 2.5 straight 6 diesel from a BMW 325 tds. The car in question was and earlier Se5 Scim so I knew it would fit in my Se6 which is bigger. So I did some shopping...
500 quid delivered bagged me a rough but good running '96 325 tds. Time for a bit of work then. First thing to do is get the engine, box and wiring loom out of the BM. The shell was only fit for scrap so took the front end off with a hammer for better engine swinging.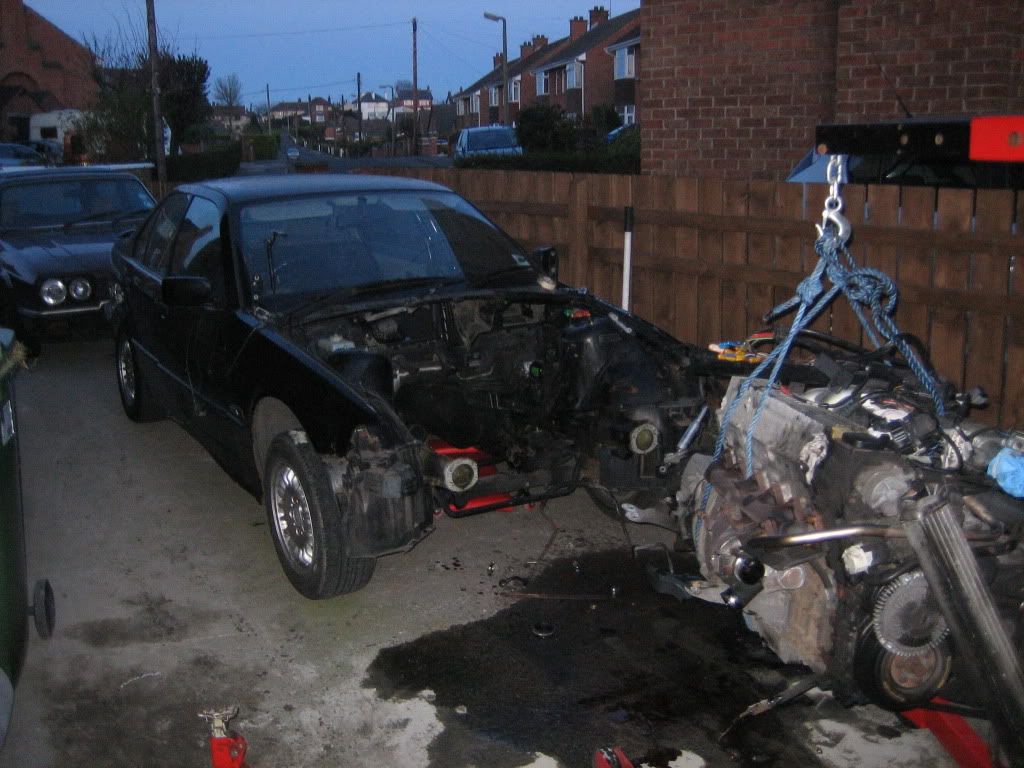 Although this engine is pump injection, the timing of the pump is controlled by an ECU, and with them comes wiring...
...Here's the whole loom from the Bim and a few able helpers (my son and brother). Two long days and a head full of schematics later I was left with a neat wee loom that when presented with some + at one end and some - at the other should run the engine.
Boy was I happy to finish that, check out the bags of wires cut out!
With the boring bit done it was onto the fun part - attack the Scim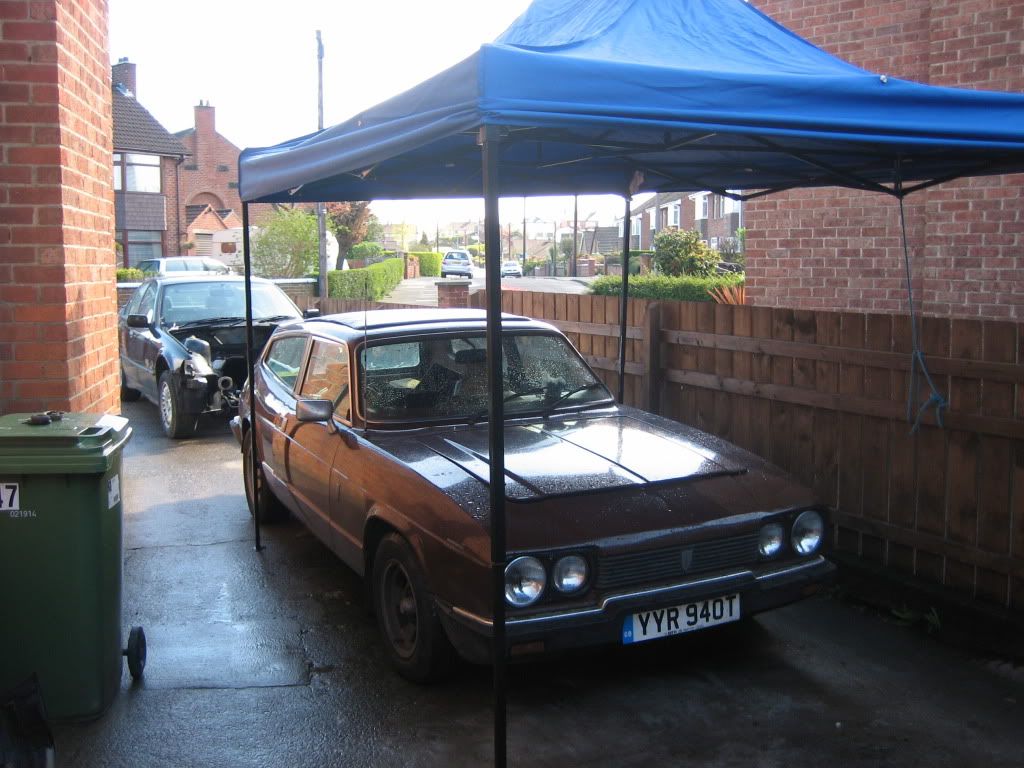 Garage up, and on with the work. Take this:
Click your fingers
You've got this:
In Scims there's a cross member and steering rack in front of the engine so I can't come forward with the longer engine, so out with the grinder and back we go. Some to the nearest half inch measuring and some quick reckoning I decided this was enough: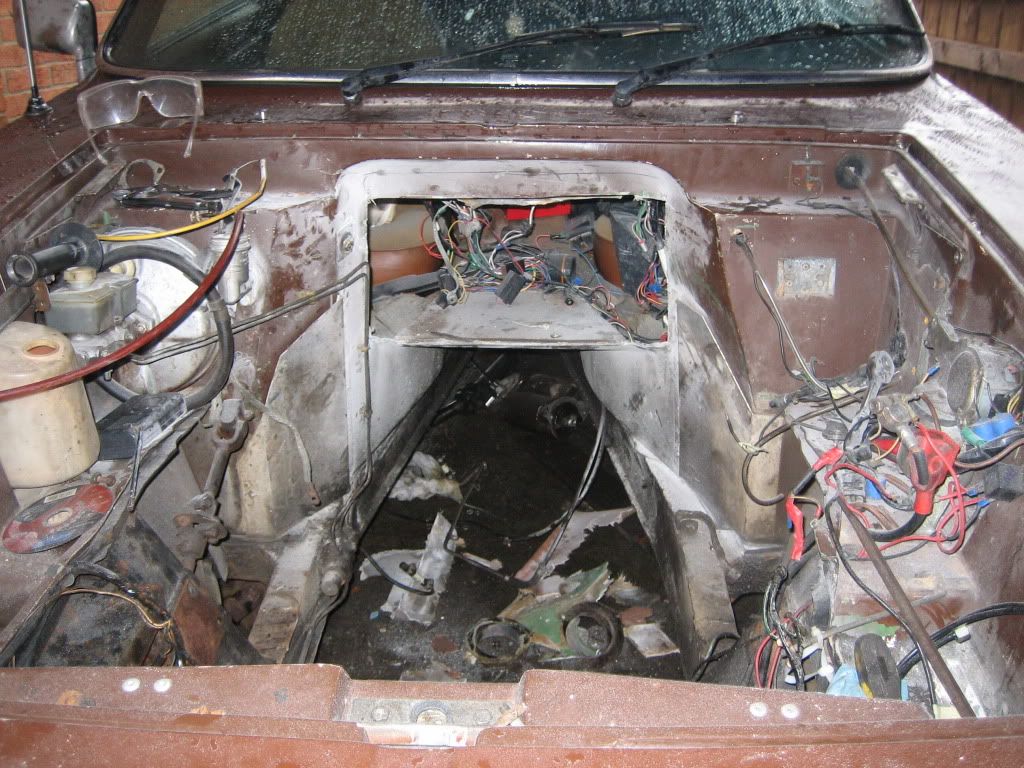 So, the 500 quid question is: will it fit?
On your marks...Get set...
It does GO!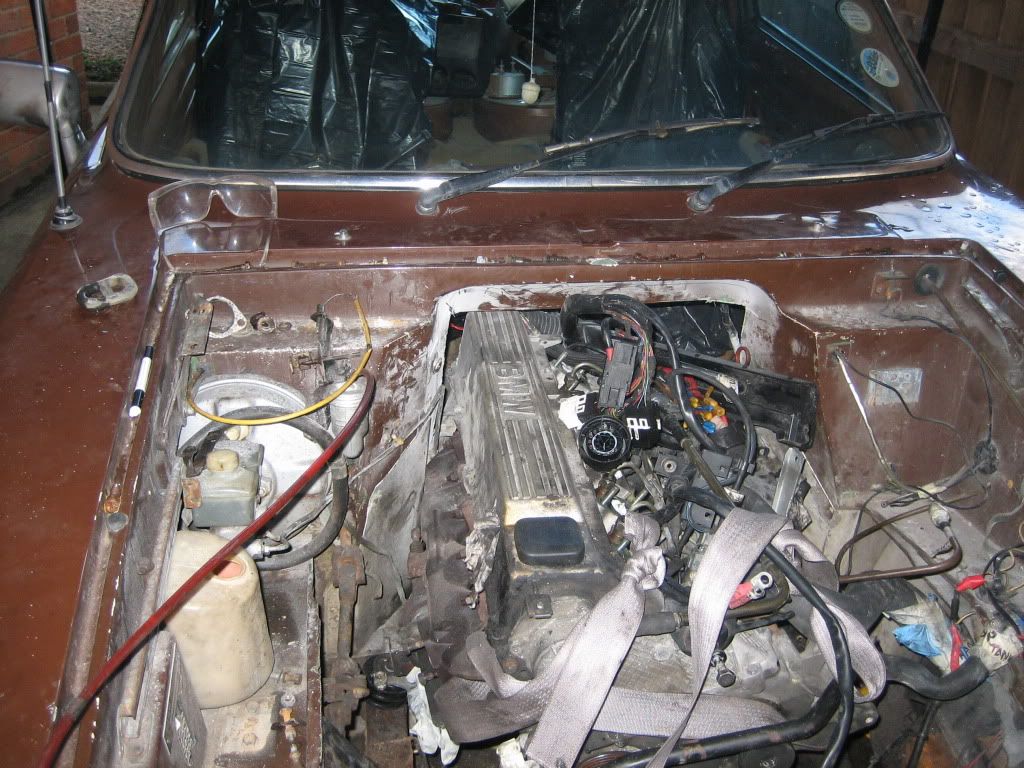 Phew! Thanks for reading so far guys, I'll carry on with this soon. This car has been Mot'd twice now with this conversion done so I'll finish the build log and then do some up to date posts with current pics and details of the next phase...
Cheers, Al