Right , bare with me on this one , it's gonna take a while to copy it all across so try and keep comments to a minimum for now....
Ok so from the start , back to the day of purchase....
31 January 2010....
Well after years and years of searching i've finally found a good base for a project.
Picked up the new Beast today.
1987 D' reg
2.2 petrol
132k miles
T&T till may! BONUS!
Always wanted a Mk2 hilux but finding a decent one now has proved very difficult.
Finally came across this example and just had to have it , she looks well shabby but she's solid in all the right places , Cab is solid as is the floor and most importantly the chassis. Only rusty places are bolt on bits I.e: the wings and the tub.
Bought her as a non-runner with head trouble and zero drive through the box so I got her much cheaper than advertised after a bit of a heated discussion (after driving from Northumberland to Ilford in Essex in a recovery truck based on an advert full of fibs I refused to leave without her , so we struck a deal in my favour).
Plans are: Get her running sweet on the 2.2 motor for now , sort gearbox problems , tidy up all the bodywork properly , Gloss black bodywork , satin black tubular bumpers and roll bars , dark grey rims and a grey tonnaeu cover.
Basically gonna try and make it as close to my "inspiration" as possible (the Marty McFly truck from back to the future).
Once she's looking tidy i'm gonna start with the V8 conversion.
Anyway , boring curse word over , lets get with the pics....
Firstly the for sale pics from the ad...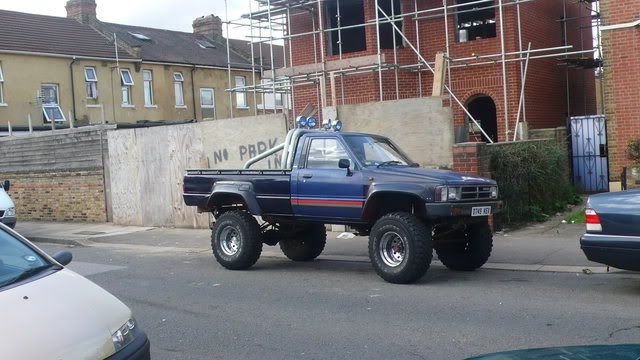 And how we got her home...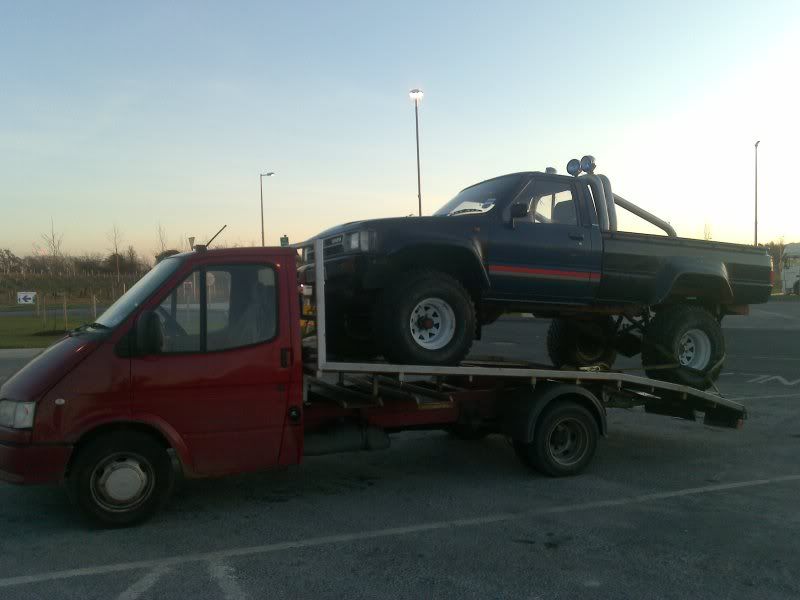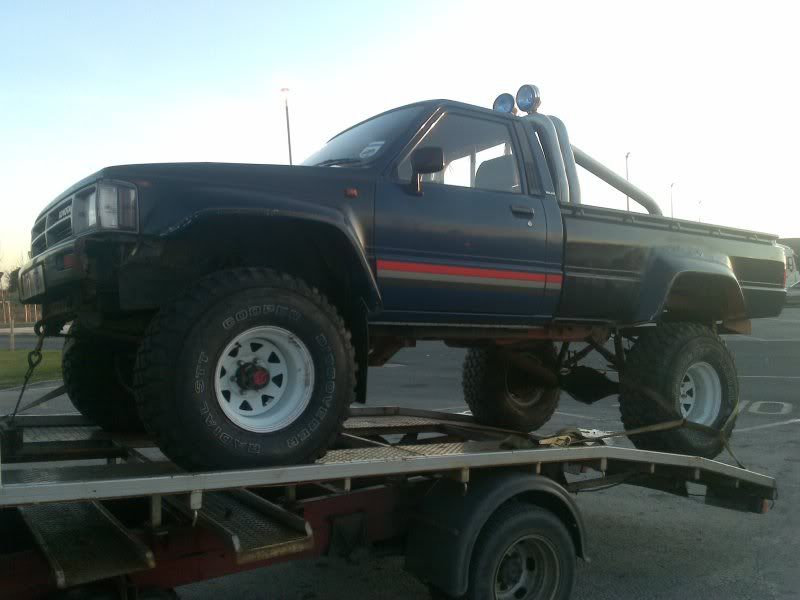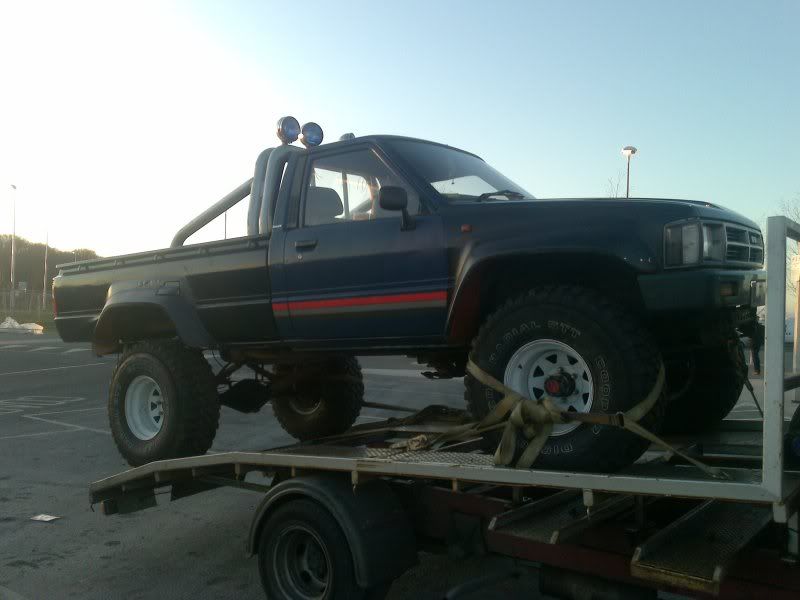 I had been well excited at the descriptions I had been given over the phone of this truck , and from the pics she seemed to fit the bill and check all of my boxes... but actually seeing her in the flesh was a very different story and disheartened me a little , but being a very positive person I gained a little perspective on the way home and geared myself up for the project to begin!