&nbsp
Long time lurker but infrequent poster so thought i'd get my build up. Owned this Corrado VR6 with my girlfriend for just over a year now, unfortunately had to take off the road due to insurance increase because of driving ban, so thought I might aswell start a project thread for it since it should be getting some work done to it over the next year.
Got the car pretty cheap, had high miles but was running reasonably ok. The girlfriend had always wanted a Corrado and it had to Blackberry Purple, we were going to play it safe and get a valver but then this came up cheap, wasn't expecting to be abale to afford a decent VR6. Late spec car in Blackberry Metallic with good paint, good engine (or so I thought lol) and pretty tatty black cloth interior. Few little mods but nothing major.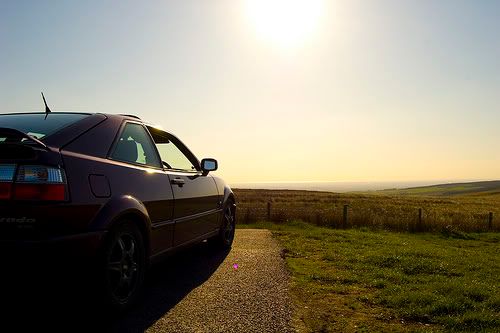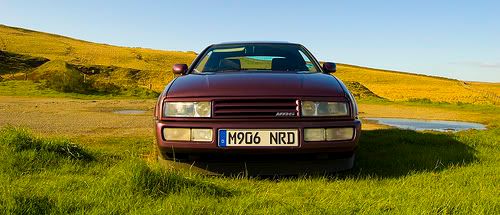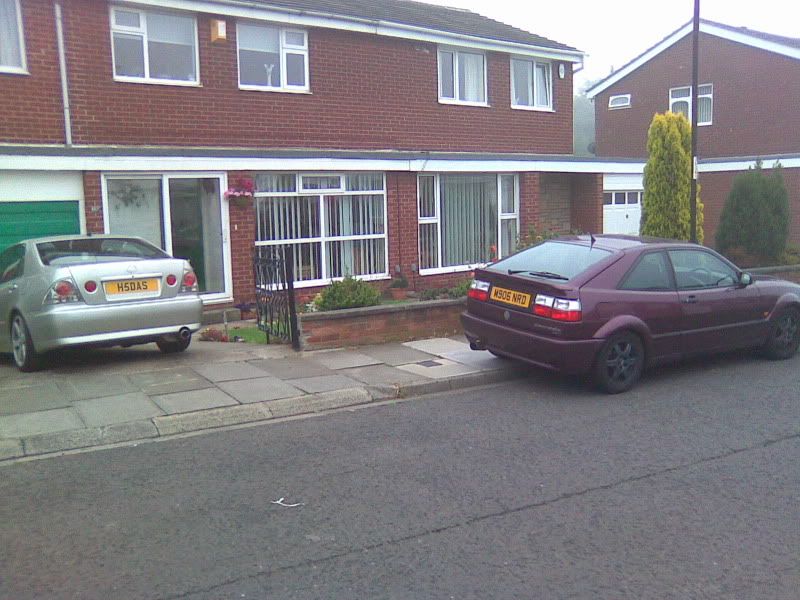 Picture of it next to my old decked IS200 I had to sell to fund the Corrado.
Interesting bit of history with it was when it was new was featured in VW Audi Magazine as their review for the last of the Corrado's. I managed to get a copy of the magazine off ebay and according to the article it was £21k new in 1994 (no wonder not many sold!)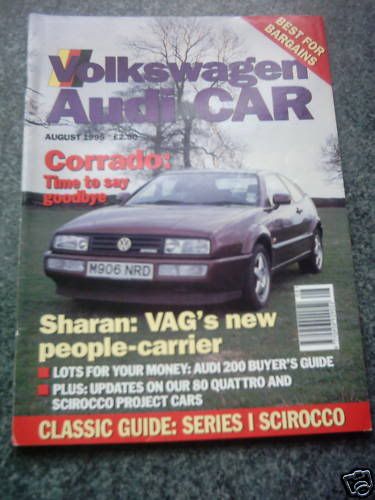 The car had a Miltek Catback fitted on it, but also a few other very dodgy engine mods like a rather old KN induction kit, power boost valve and low temperature thermostat. So after a few days the car started running like a bag of crap (presumably the reason the previous owner wanted rid in a hurry!) so after much investigation and a full service not helping much decided to ditch the induction for a stock airbox with KN panel filter, throw the power boost valve in the bin and replace with stock regulator - whatever power boost valves are supposed to, all I know is it make the fuel pump noisy as hell and eventually break

, and around the same time as I started doing all this she developed a nasty overheating problem and started peeing coolant everywhere. So that lead to a new thermostat and full housing due to the previous owner over tightening and stripping all the bolts for it when fitting the stupid cold running one. Then followed a full new set of temp sensors and refill with G12. It still wasnt fixed and was over heating, even deciding to burst a top radiator hose while it was in for its MOT

but after a visit from a man with VagCom we got that sorted. It was still running a bit poop so after it was Vag Com'd fitted a new MAF and Lambda Probe and ever since then it been more or less reliable.
Look wise I started putting it back to stock, I hate cheesy tat like debadged grills and M3 lights.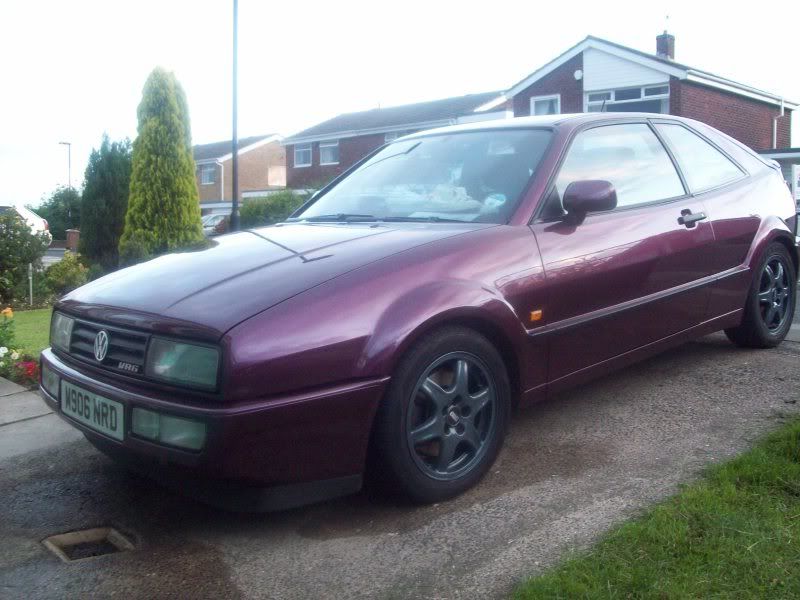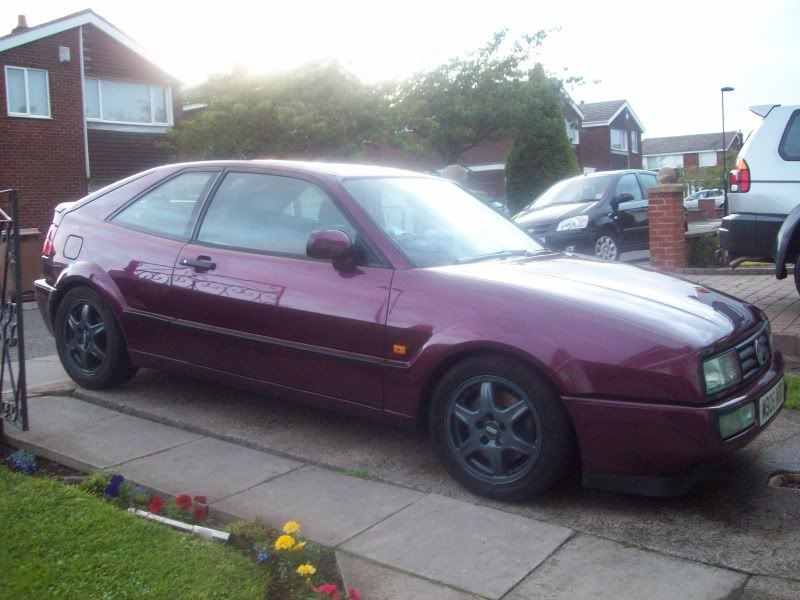 Tried the all red rears for a bit but wasn't liking them and hated the dark grey wheels. So basically bodywork wise put it back to stock with some freshly refurbished Speedlines. One of my front shocks broke so fitted some front cheapy ebay coilovers on the front, still havent got round to doing the backs.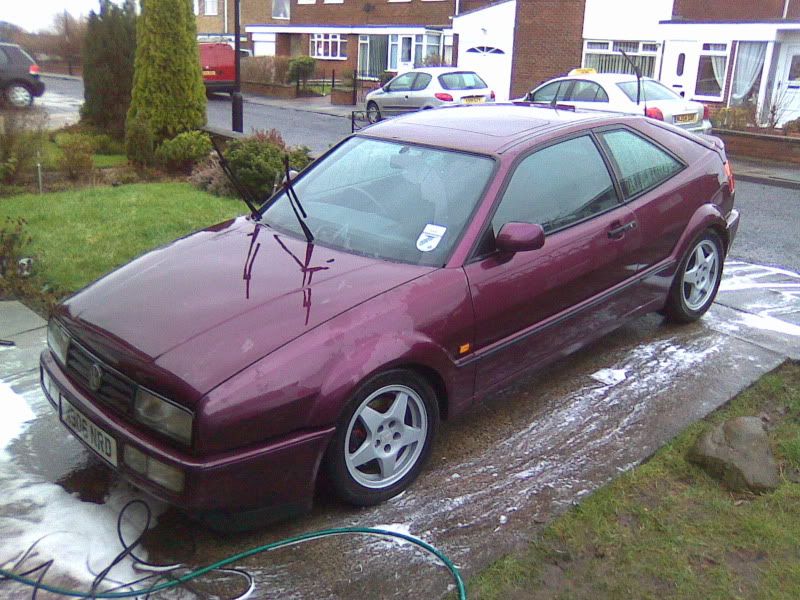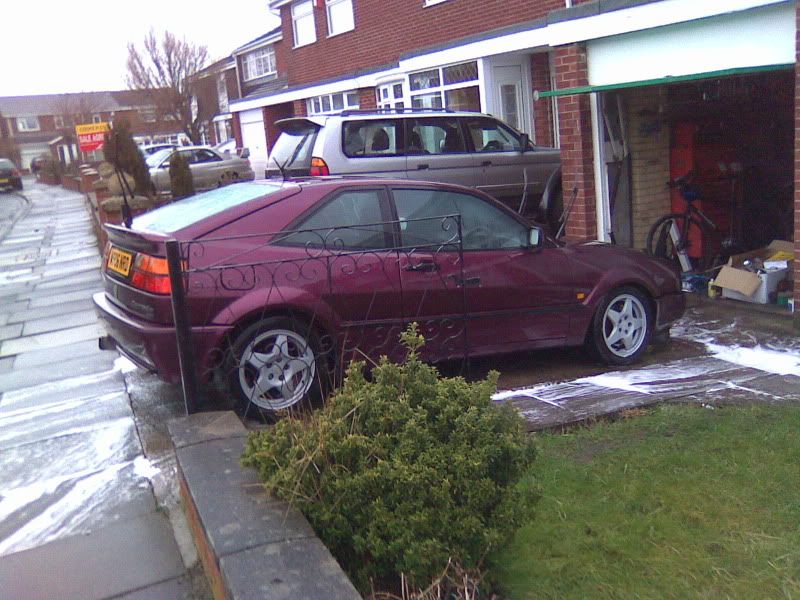 Then a few weeks ago decided to ditch the tatty cloth for this heated grey leather I picked up for a bargain £275 off ebay. Also changed the carpet for a good condition second hand one I picked up off Ebay.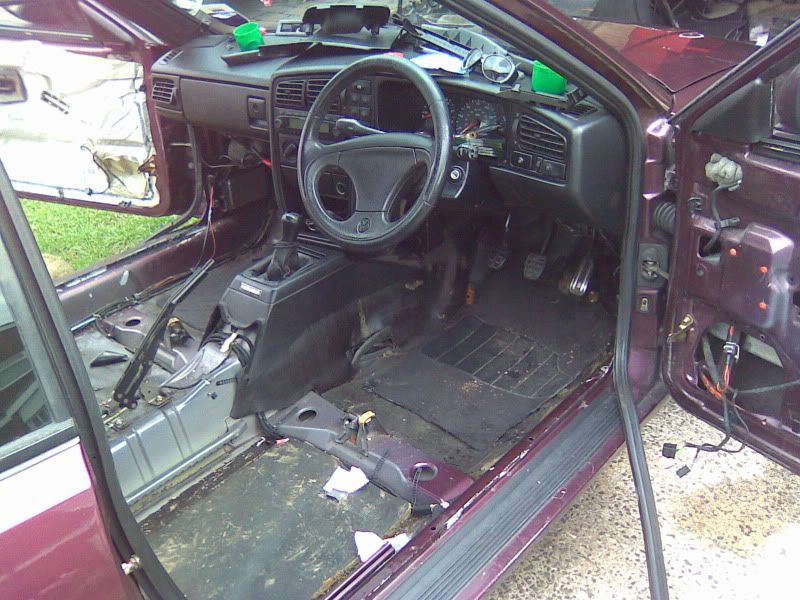 Wasn't sure about the grey leather, normally Corrao's with grey leather have the minging grey carpets and plastics, but think it works pretty well actually.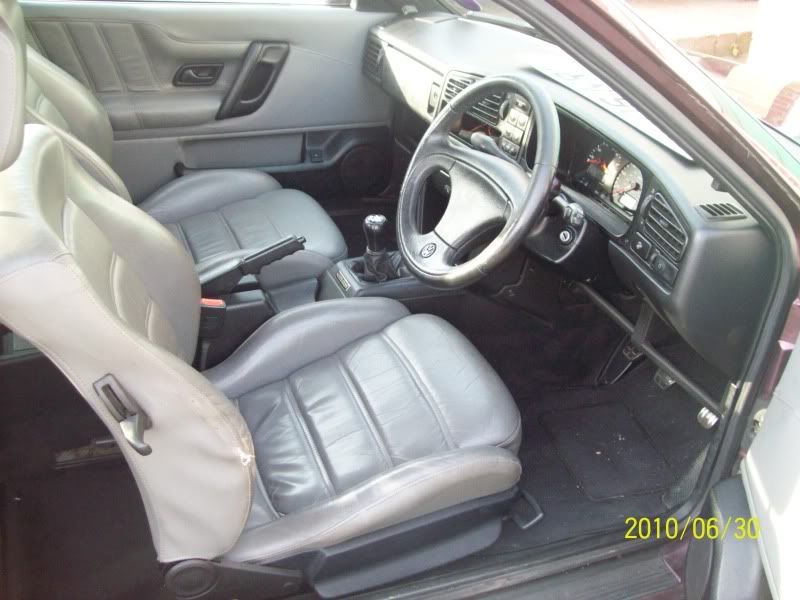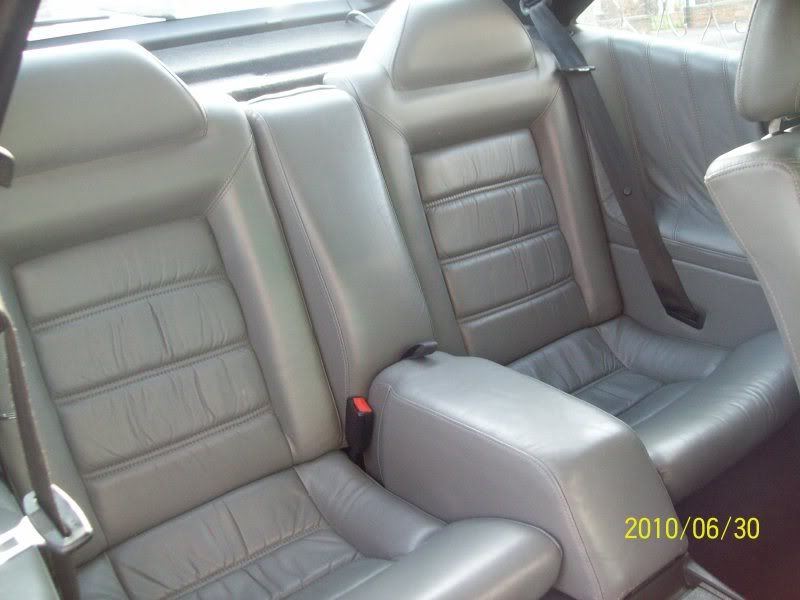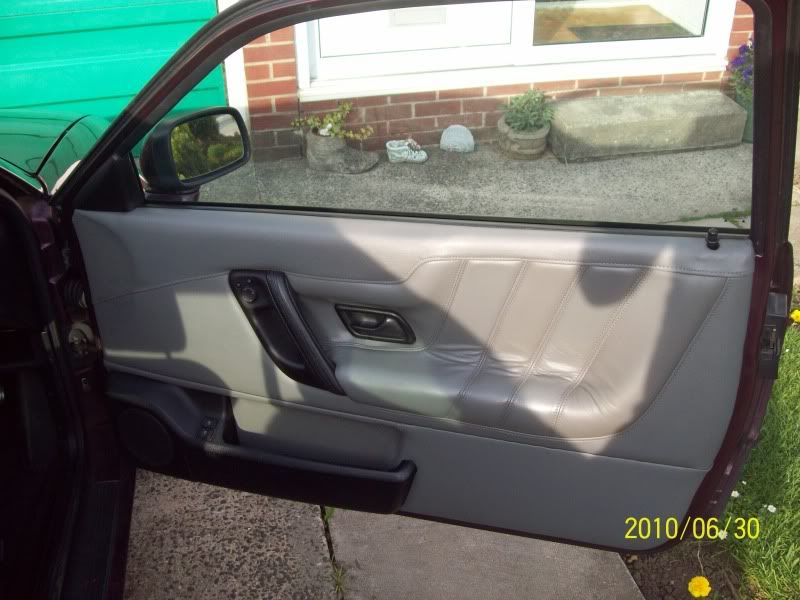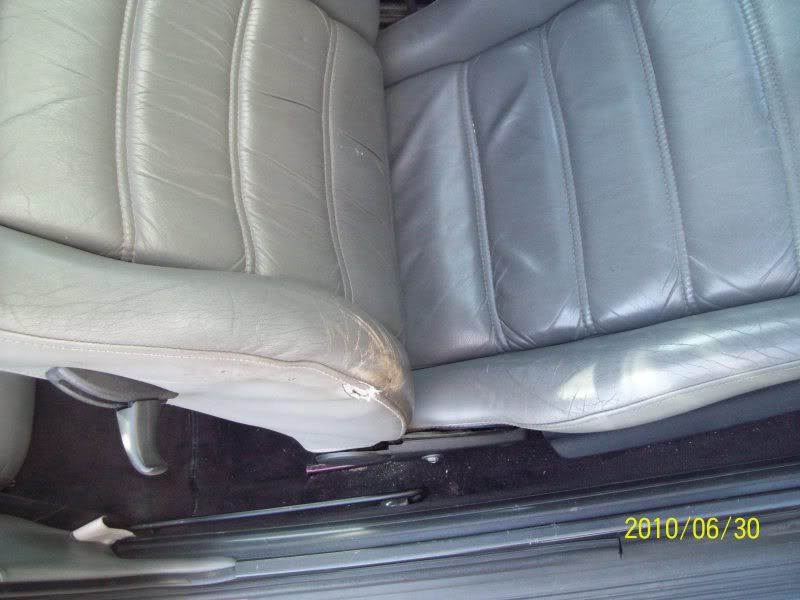 The drivers side bolsters needs a bit of love, but I cut up my old cloth passenger seat and got the foam out of it.
After an accident with the handbrake cable snapping needed to replace the front bumper and a wing. So I could get the car in my garage needed to bolt these on despite being the wrong colour.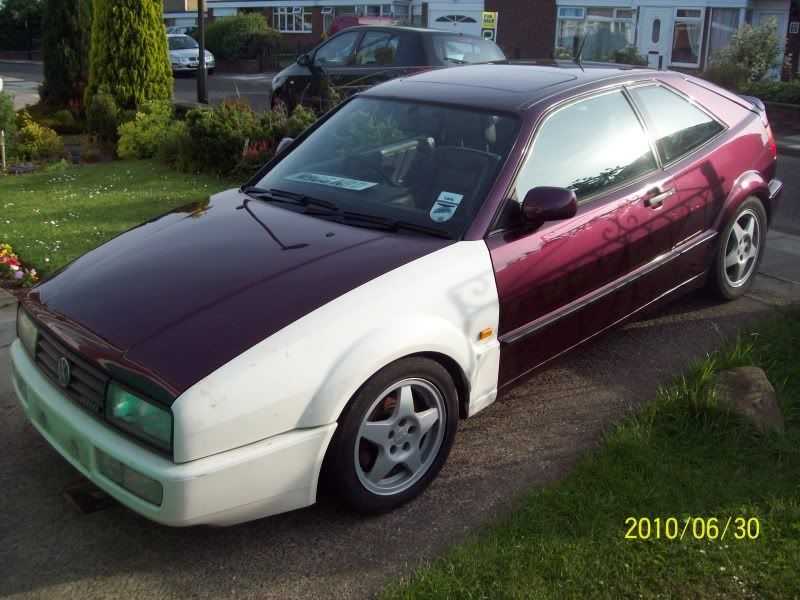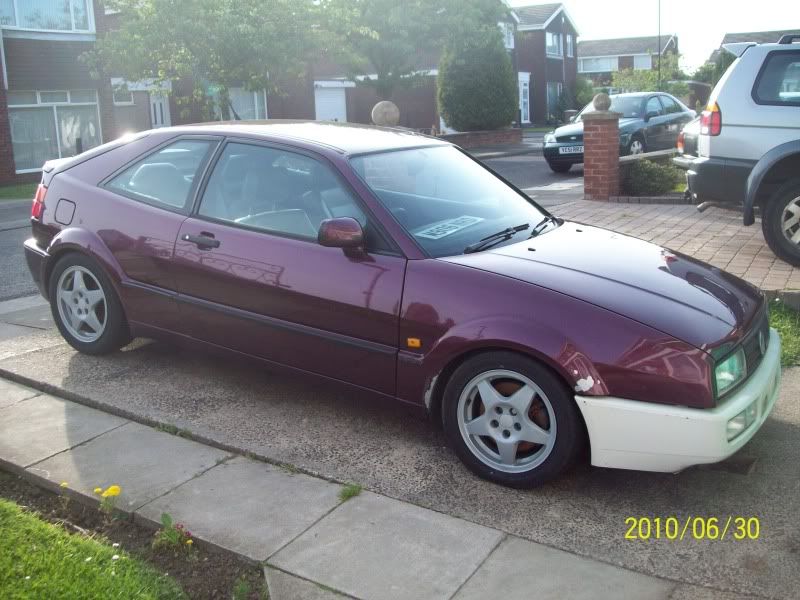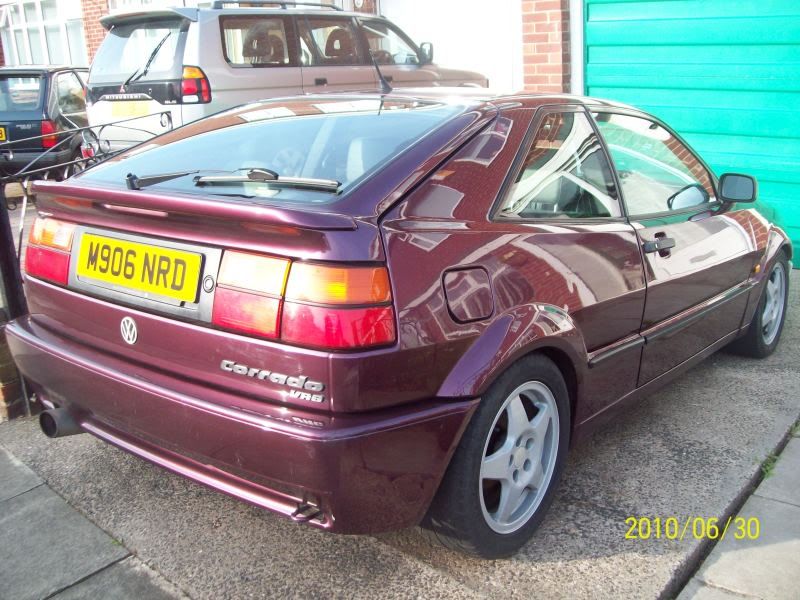 So plans for the next year while its off the road:
Refurbish the leather interior,
Fit polybushes all round, and the rear coilovers, maybe new engine mounts,
Replace steering rack/column if the new bushes don't sort the handling,
Really into my ICE so fit a Focal ICE install I've already bought and had lieing around for ages, making it look as OE as possible,
Tidy up the engine bay to OE spec, repaint the inlet maifold and some of the metals,
Get the bad bits repainted - maybe the whole car if I have the money, cant decide whether to do bit of subtle smoothing or keep totally OEM.
Get some nice OEM looking wheels, got to be 16", maybe something off a new wave Porsche or BBS RS' if I can afford them. Or maybe stick with the originals - again undecided what route to go with looks wise.
Plans are to have it back on the road by the time my insurance runs out on the current daily (Corrolla estate
) as hopefully next year insurance will go down. Currently looking for a lockup/garage share to do the work in. I'm sick of trying to work under a Tesco value gazebo.