Hi guys,
I have not posted in a while, not really seen much to float my boat

However, today, whilst browsing for photos of a Celica ST205, I found a video, the link to the side had a small avatar that made the hairs on my nape prickle.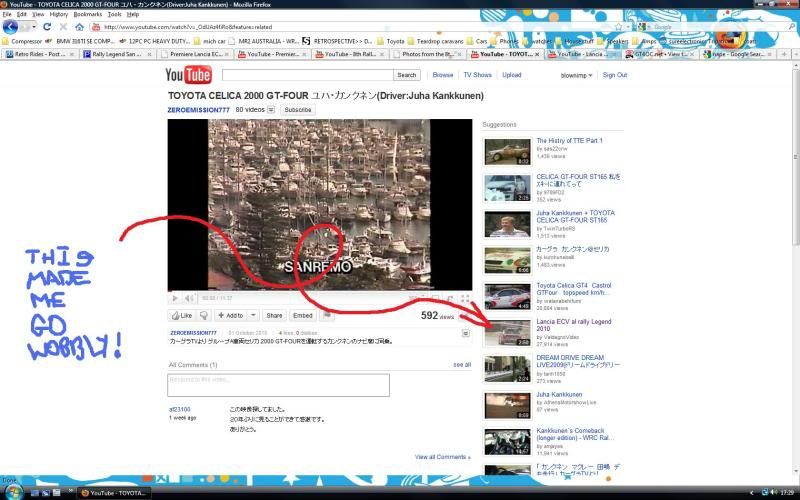 Much searching was done, pictures found, information digested, it all condensed down to the fact that Lancia restoration specialist Giuseppe Volta has had it locked up in his workshop for many years, putting time and effort into restoring the car to it's former glory. The engine has been re-built to a very high standard and from the videos is working jolly well indeed! A little bit of background info - The group S engine was designed to run with twin sequential turbochargers running off two seperate manifolds, one was totally shut off at lower rpm, forcing all the exhaust into a single turbo, then at higher rpm as the boost built in the first turbo, the second would come on line, providing extra air at a very high efficiency. The tri-flux engine was built to take 600bhp, but the group S rules would have limited the engine to 300bhp, in a very similar fashion to the last of the WRC cars (now defunct of course)
Everything was carbon or kevlar, even the wheels and driveshafts
So enough of my blathering, time for pics and vids

And some grubby up the boot lid pics, the proper dirt here!


You can see the two pipes here, one from the smaller initial turbo and the other from the big boy ;-)
And one of the interior, carbon tub
Car running from 2:40 onwards, good quality and loud!
So whos got this one?

-
Cheers
J