I left an old friend here a few years ago and haven't been back in a while

I wonder what I'll find inside..
Oh, hai ;D
Known lovingly amongst my family & friends as the BRM (Big Red Machine) this car has been around for ages - my memory is awful but I'm pretty sure my Dad bought it from someone at work for my lil Bro to learn to drive in (so that would be 8ish years ago) then after around a year I used it for a bit then sold it to a good friend. Not sure how long he had it for but he sold it on and I didn't hear anything of it for ages. Out of the blue one day I got a call (from the same friend) saying he'd heard that the BRM had resurfaced and was up for sale
tho looking pretty sorry for itself
I bought it back (for next to nothing ~£100 IIRC) fixed it up & put it back on the road. I used it for my 60mile daily commute for about 6 months, during which it became clear it didn't really like it (957cc povo-spec 4-speed FTW!) so was replaced (can't remember what by, probably something awful!) and 'laid-up' awaiting modernisation... That was a long time ago!
Yee gods, that's how long it's been!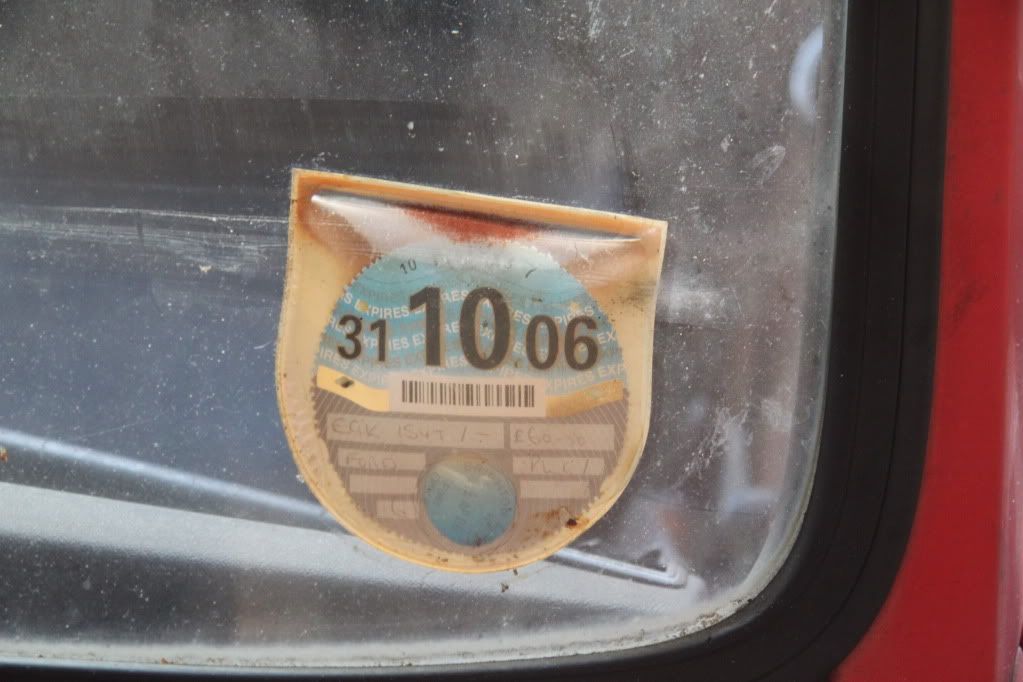 Covered in furniture, cones & random boxes of crap (none of it mine) and generally looking pretty sorry for itself but seems to have fared not too badly. Was never a minter anyways but the garage appears nice and dry so I was hopeful the ol' girl would be ok
Equipments:
(& my usual boot full of tools)
Dragged her out: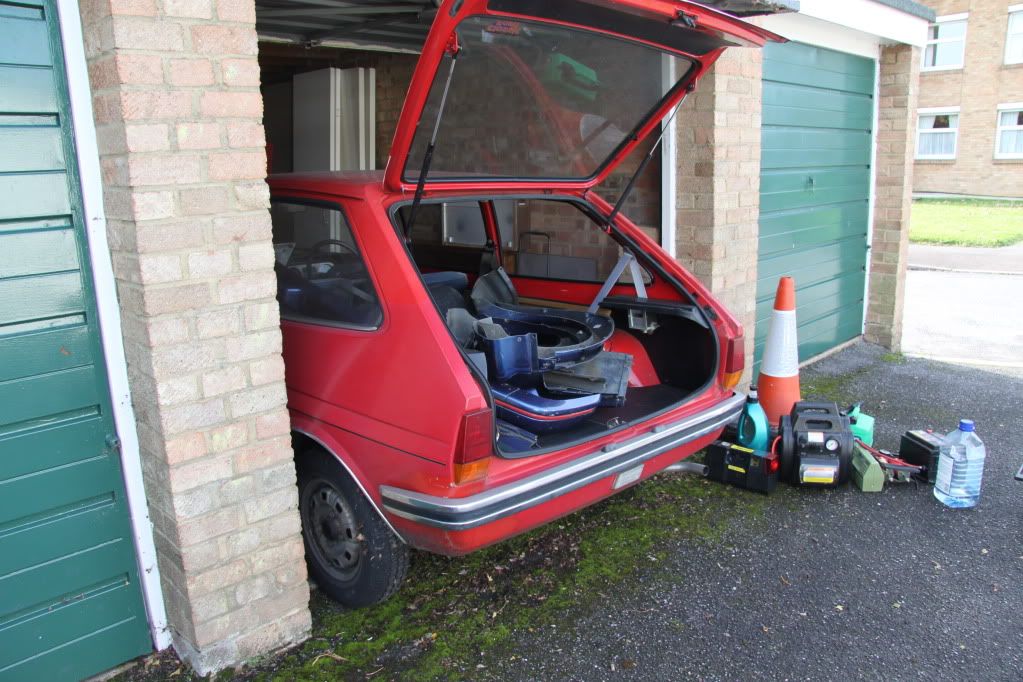 (Seems to have a Mk2 XR2i bodykit in the back I'd forgotten about)
All 4 tyres looked like this: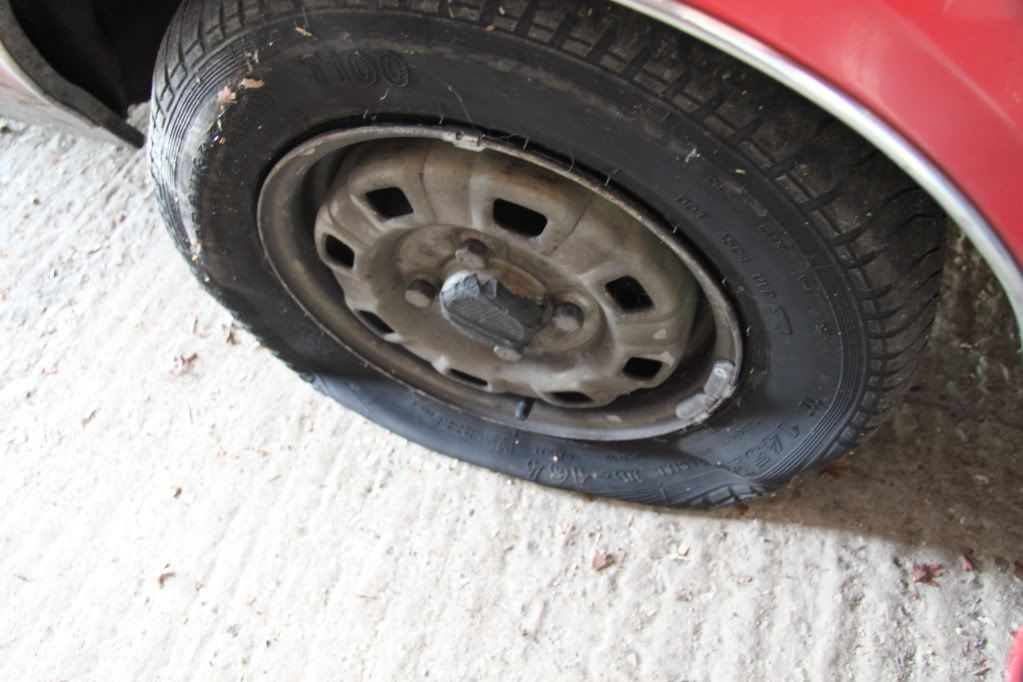 Add freshly charged battery: (laugh at how tiny the engine is ;D)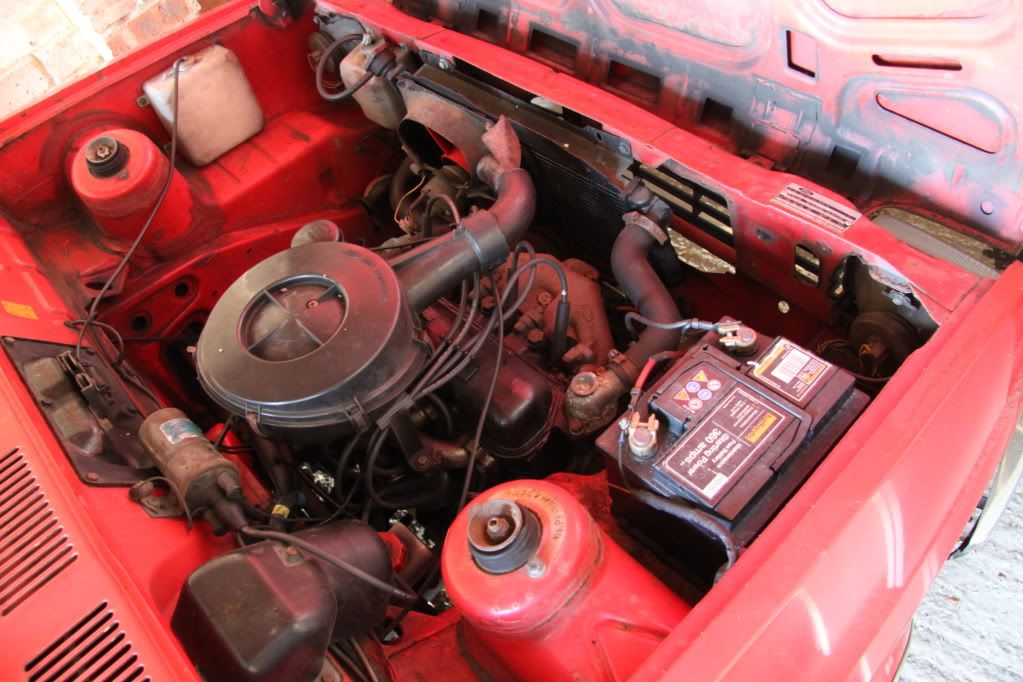 & fire her up!

It really was pretty much that easy! Fresh battery, splash of gas in the carb & the rest of a the can in the tank, pump up 4 tyres and drive home ;D
I took some videos of my first attempts to get it running & the moment she fired up but I don't know how computers / the internets work so I'll have to work out how to load them up

Anyhow, Lady Hardcore is now officially the proud owner of the BRM so what happens from this point onwards is largely up to her (tho I'll be doing the work (& probably paying for it

) so I do get some say). First up will be a checkover / recommission / servicing ready for an MoT, followed by the addition of L-plates so she can crack on with obtaining her license