Oh, come on...this was always going to happen. Yes, the RS200, possibly the loonies thing to roll out of Ford for some time.
Fitted with a 1803cc turbocharged BD engine (BDT), four wheel drive and more trick suspension than you could shake a stick at, it was an animal.
It held its own in Group B for years and even when those car were outlawed the RS200 still lived on thanks to the insane world of rallycross - encouraging 600bhp as a minimum.
People do tend to forget that they were available in road trim too. Furnished by Ghia, the road going RS200 was an odd beast with snort, power and stamina...and a leather-trimmed steering wheel. They were still immense though, but not as immense as they were on the rally stages, so let's focus on that...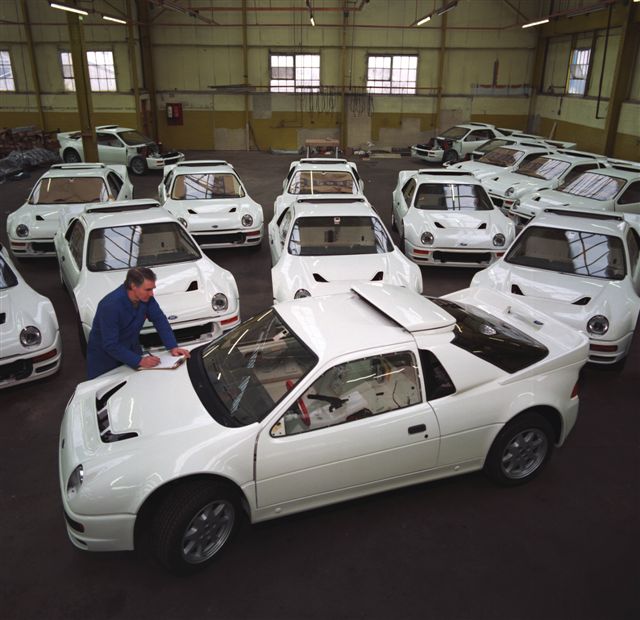 The were bloody goot a crashing, too!
Not bad for a car built by Reliant of Tamworth. No, really.
Click
THIS
for some great factory shots!
Chris