Post by freshandminty on May 22, 2015 3:12:02 GMT
Insomnia time again so hey why not update my thread?!

Bit of catching up to do since my monthly round up....
First up had a family trip to woolacombe, drove lovely and visiting there in the past has added to my van urges as so many park up on the coast road so it felt good to be there in my ultimate vehicle and grab a couple of photos on that thar road...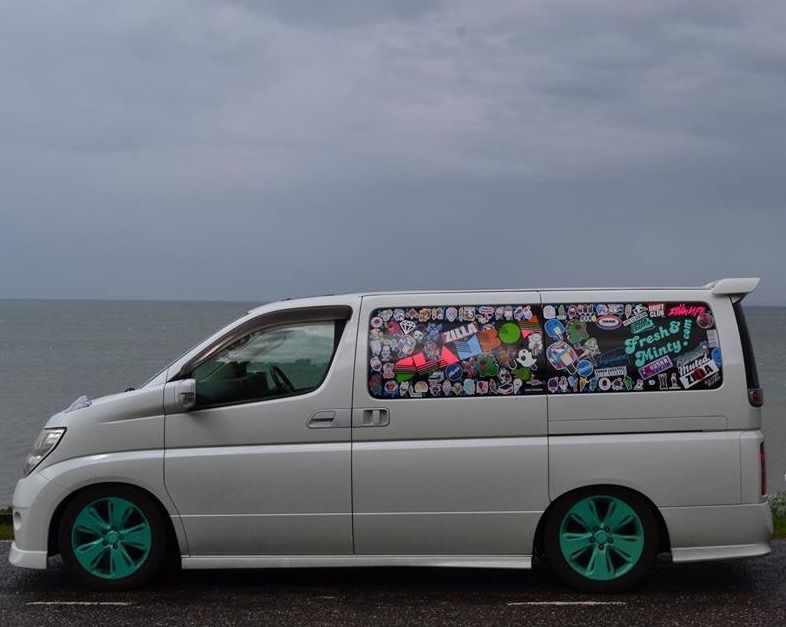 Back from holidays and no time to rest with some good exposure shows coming up it was time to fine-tune some aspects so it was out with the C spanners up front and on with the 20mm spacers out back to give a nice "1 finger arch gap" all round...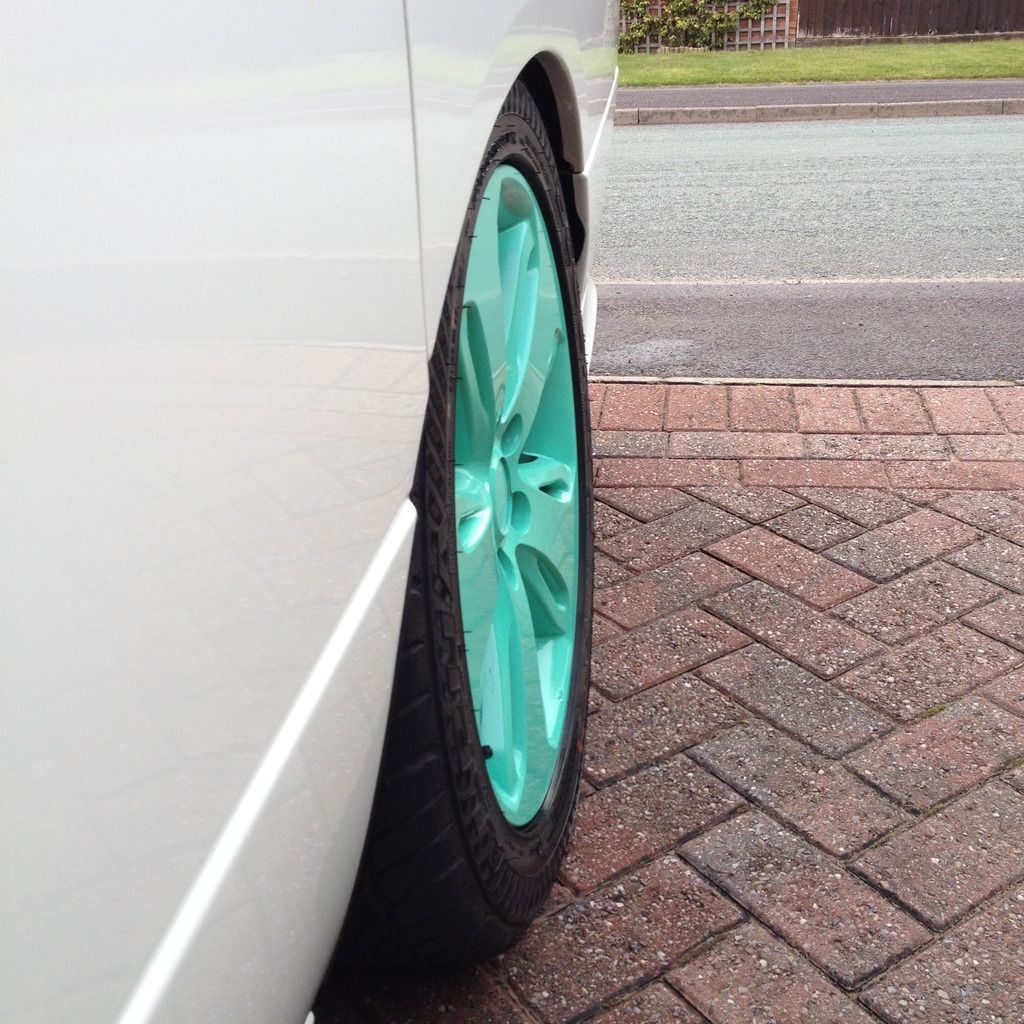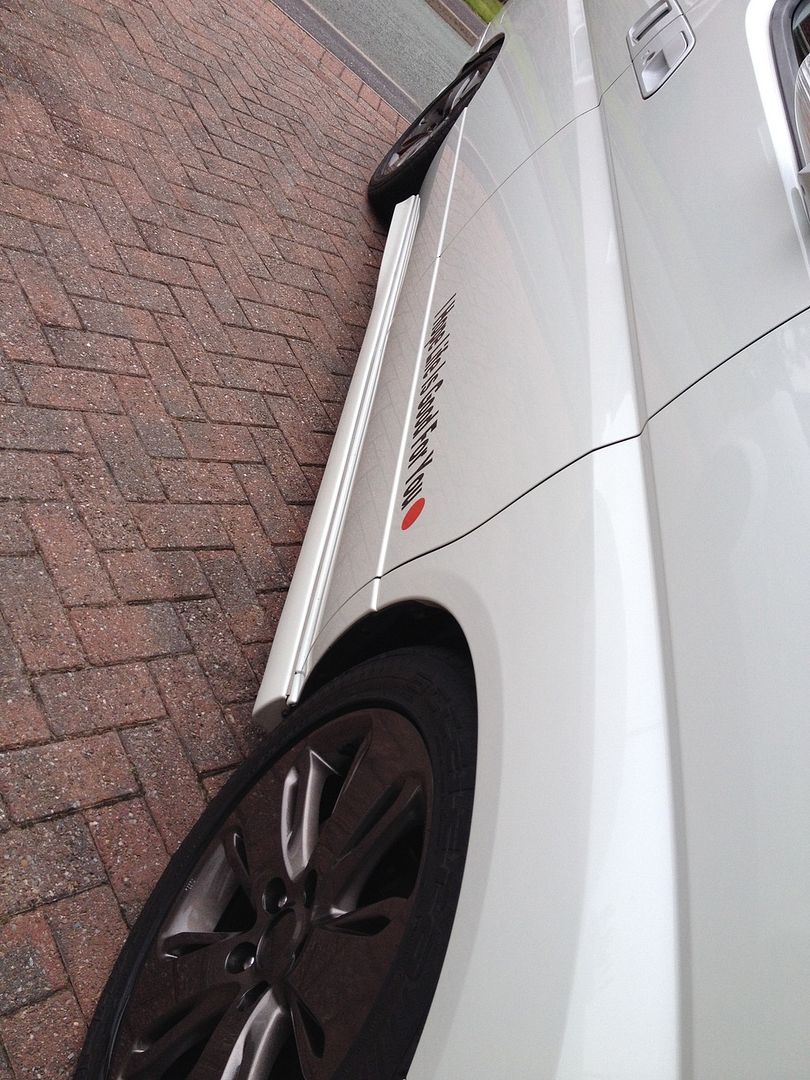 Parked up at the show and shine section at Japfest, after my first full polish and wax...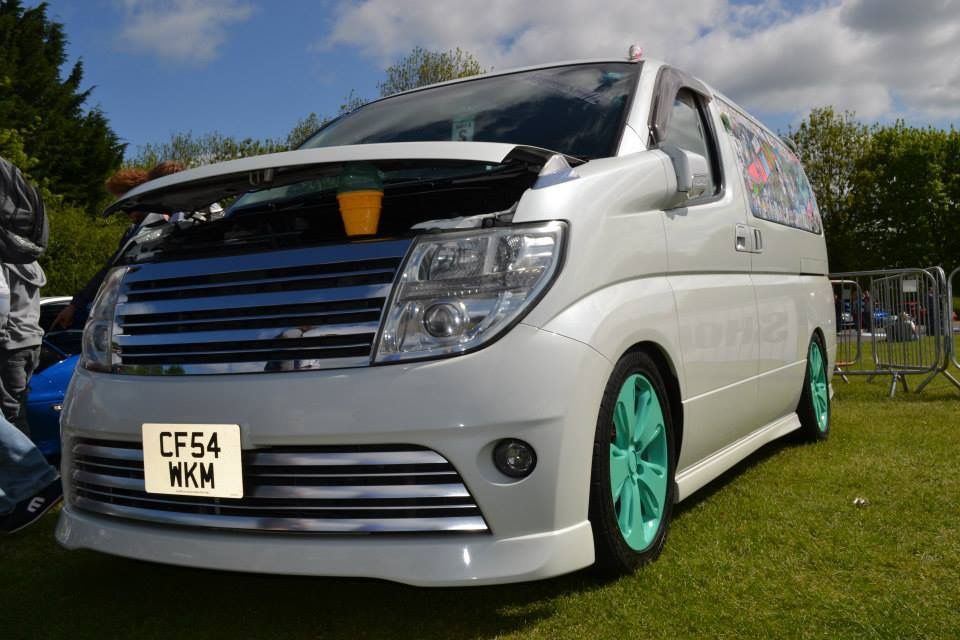 This is pretty much as low as it's going to go unless I go for lower profile tyres in future, maybe I could do that on the front only for steering clearance as the back tucks nicely any way.
So onto a few bits of colour-co-ordinating / cleaning and first is spraying the grills gloss black.
With a week to go to The Nationals I had to get timings right allowing for 24 hours drying time between layers and fitting.
As standard (on the rider model) the upper grill is chromed plastic and the lower grill is satin billet aluminium which as you can see in above photo don't match.
Why Autech? Why?
Add to that fact that the plastichrome on the upper grill edges had started to flake and leave white plastic underneath like an abused 80s toy it was time to get these done pronto.
A few clips and bolts over Tuesday lunch break later...
Hanging like a pro...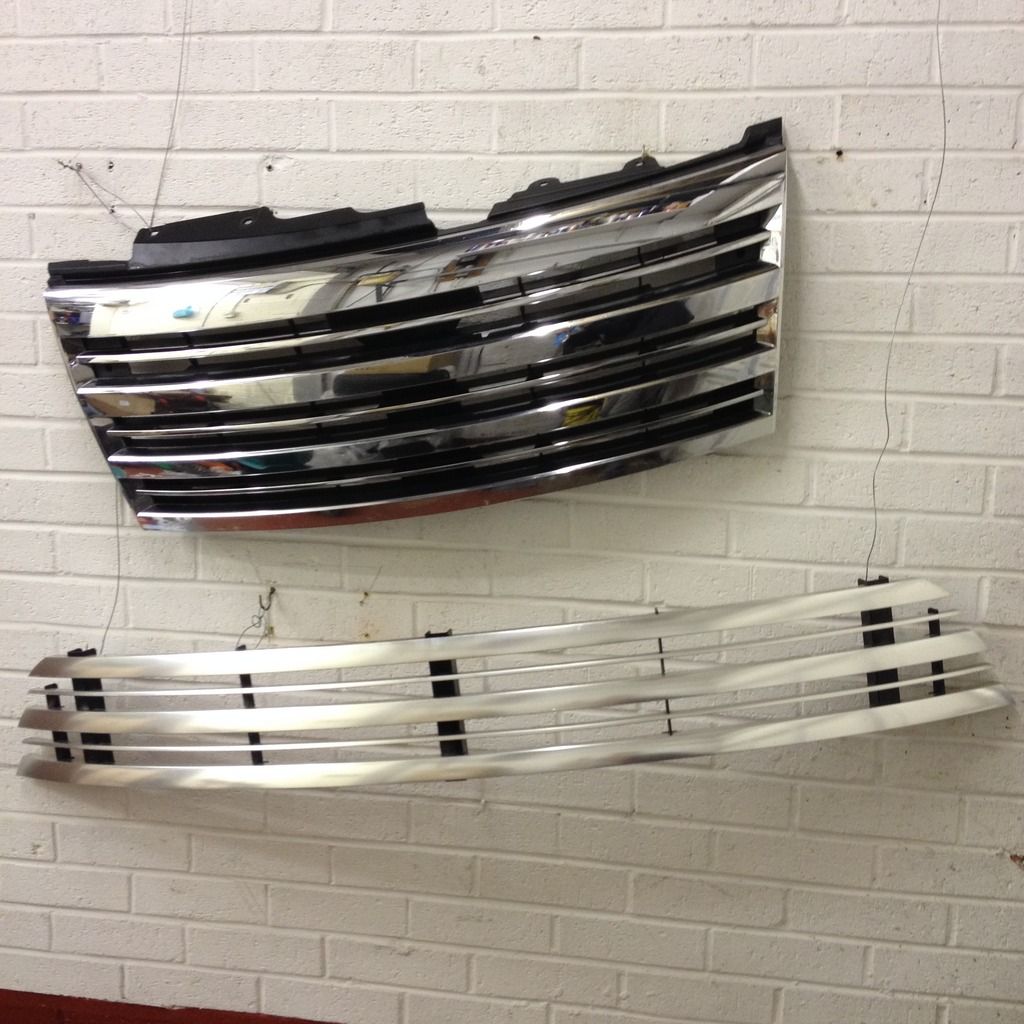 Coat of plastic adhesion promoter on Wednesday lunch time...
Primer on Wednesday evening...
1 coat...
Few coats...
Thursday evening...
Wet and dry sand with 2500 grade / wash down / dry off and then onto gloss black starting off with pound land gloss black paint which actually seemed pretty good apart from the cans must be half full as I ran out after 1 coat.
Luckily Mrs minty was in homebase last night and picked up a can of rustoleum which is ten times more with 100ml extra but lots more coverage.
So poundland paint seems pretty decent but buy three times as much - it still works out miles cheaper.
About 4 coats on and just a couple of runs which I'll sand out tonight before another wet sand / wash / dry / coats of lacquer...
So far I'm really pleased with how it's come out, definitely my best paintwork to date because I've not tried to do it all in one day but there's still time to eff it up yet!
Whilst waiting for the primer coats to dry on Wednesday evening I also fitted my rear centre light bar which I'd removed the night before for Syco graphics to wrap in gloss black.
I couldn't go for a tint film as I wanted to lose the red / chrome contrast that's on the light bar on the rider model and the lights in that section are additional rear lights that aren't required in the UK any way so they're now gone and I'm pleased with how that blends in with the rear window...
And you're probably thinking "the remaining upper corner lights stand out now being red" well they're the side lights so I couldn't wrap those in solid film, instead these are winging their way over from Japan...
That's me up to date then, fingers crossed all goes well with the lacquering and refitting of the grills before The Nationals I'm heading to just for Sunday.
Cheers for reading.