&nbsp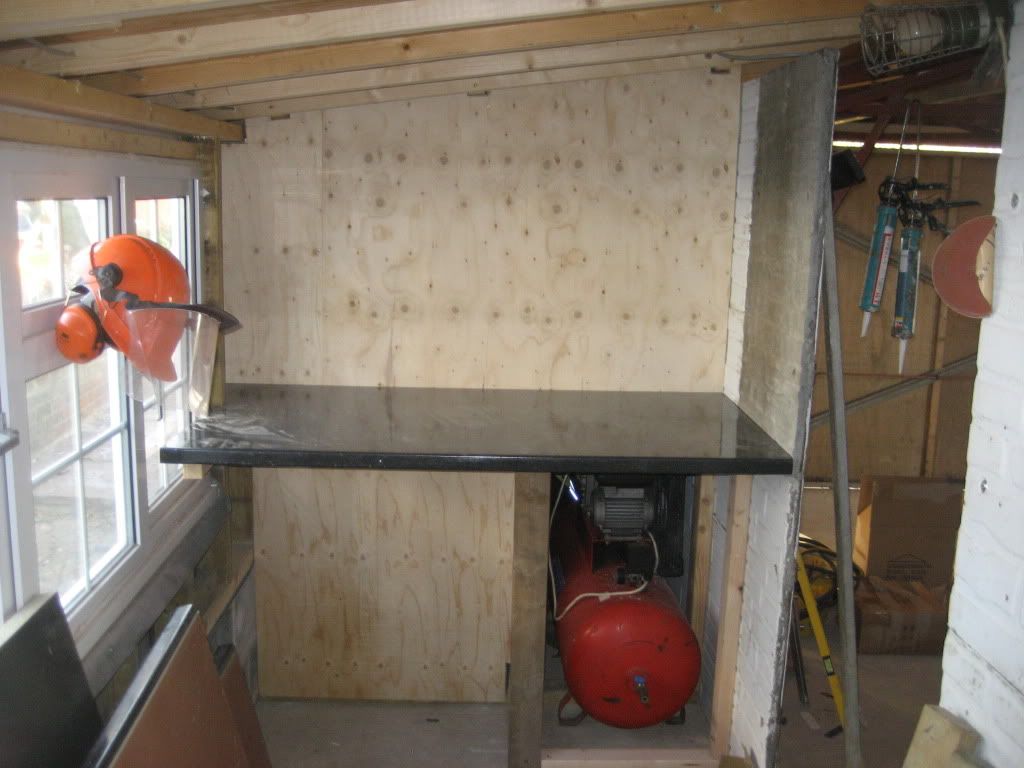 This is going to be a clean workbench/ modelling workbench. The sort of place you superglue stuff back together, build your radio control cars etc. I'l be putting a small vice on there and probably get a dremel all set up ready to go. Some kitchen cupboards will be put on the wall and this will also double up as the kitchen area where the kettle lives! The sign writer says we should put the fridge underneath and get him a microwave to heat up his pies! Good idea! Already got the microwave!
I completed Brians Hatch on the door, remember he told me that the door wouldnt open before we'd fitted it? He was right! So I've named it in his honour, a couple of simple door hinges and a slide bolt job done! Release the bolt before opening and gravity does its thing on the way up missing the tree then you just bolt it back up out of the way or forget and smash your head on it which ever takes your pick?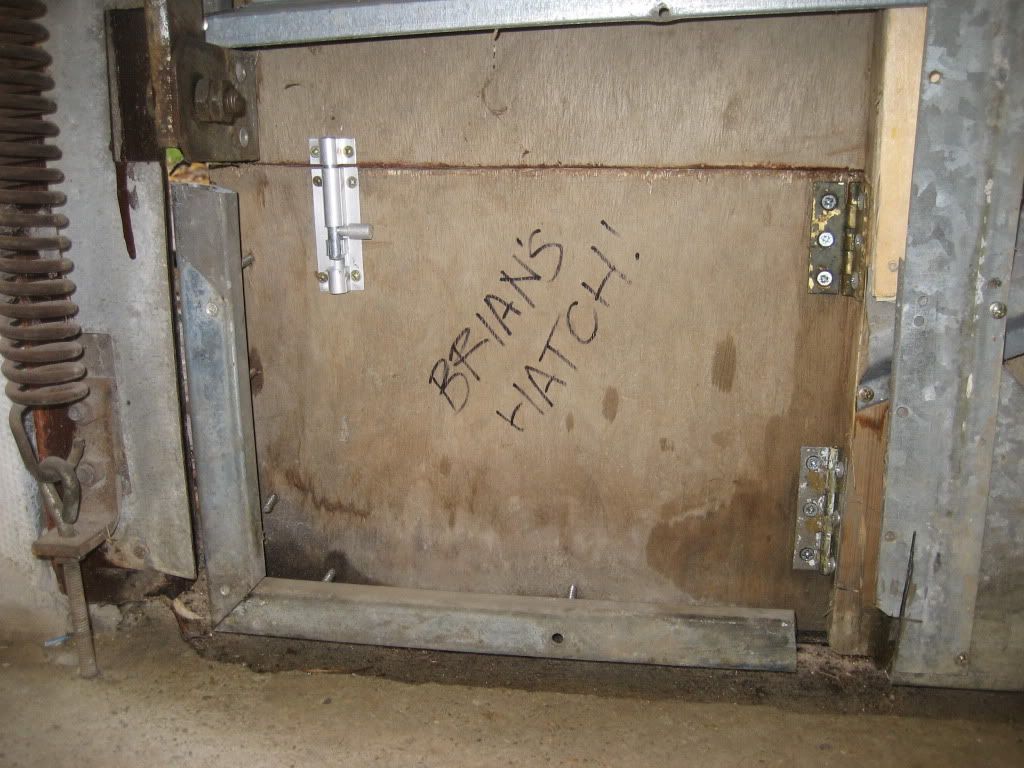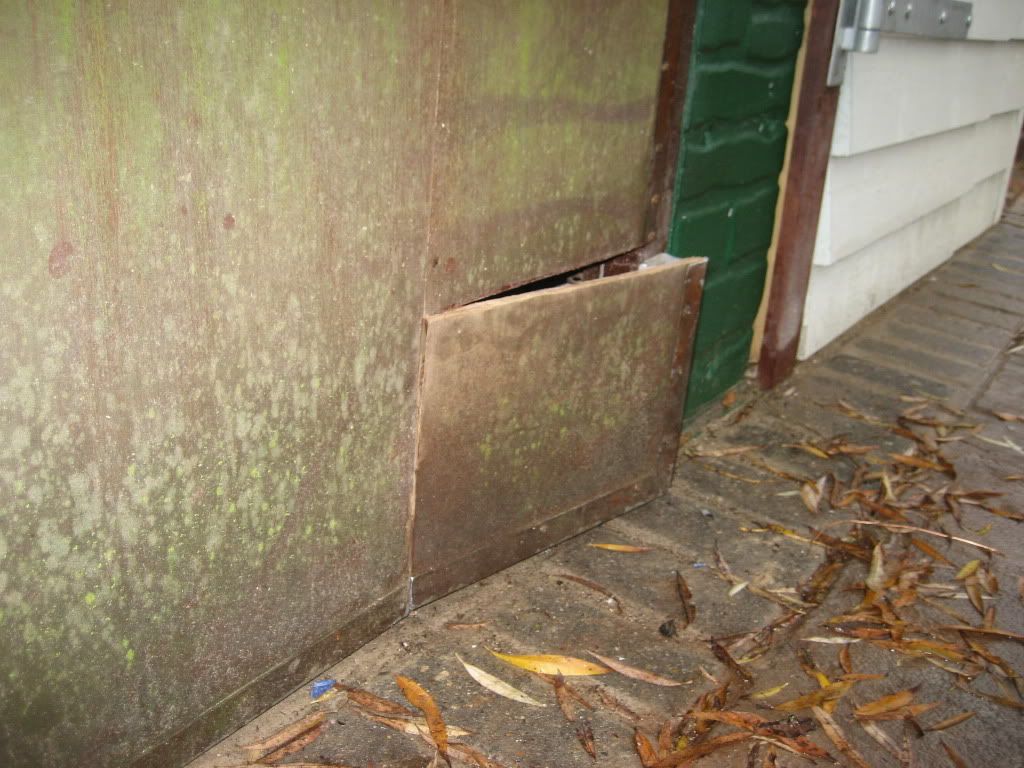 I'm starting to prepare for paint now and I'm rubbing down the old flakey paint to ensure it gets a good key/ it last a long time! I totally underestimated how bored the kids get in the christmas holidays and that you have to keep them busy and entertained!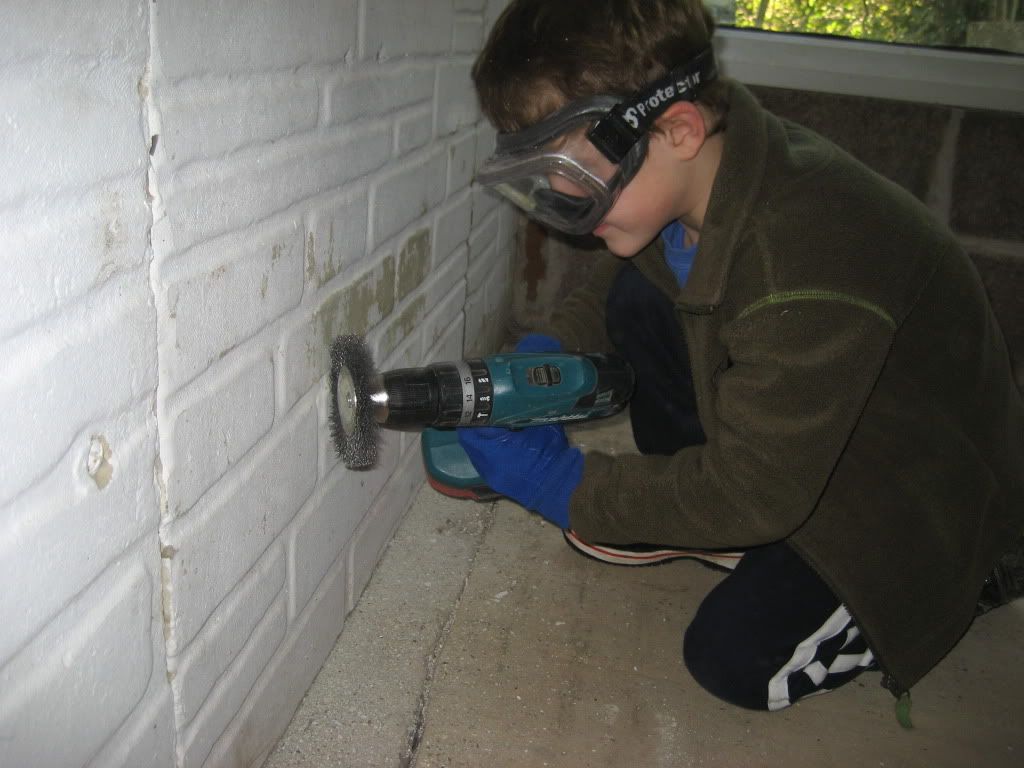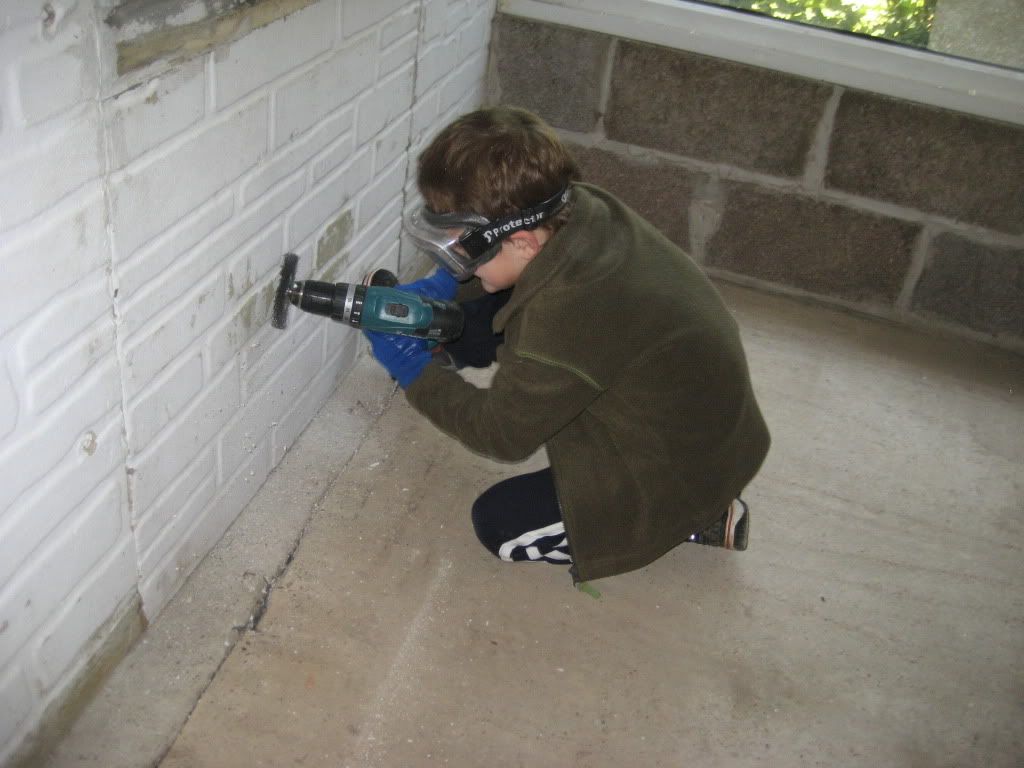 So I got Jack (5) busy on the Makita! To be fair the battery was half dead so iy wasnt spinning to vigourously, he did between 5 and 10 mins before dragging me off for a bike ride!
Christmas present to me, I got fed up unwinding the air line so got this and a retractable extension lead! That gives me 18 socket points in the garage alone with a bank going in on the kitchen worktop area.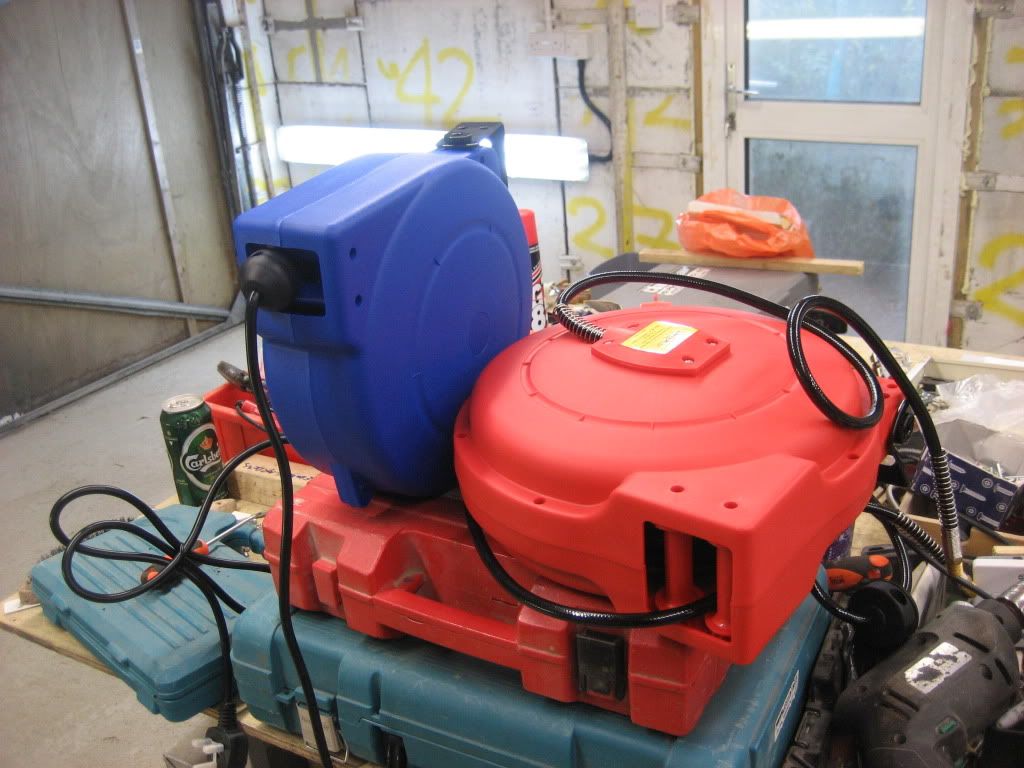 And last be no mean least is our temporary workbench! This was made form skip finds, basically a metal legged tables and a couple of supermarche dollies with holes drilled in the for the legs and a couple of large cable ties with a sheet of ply for greater work area! Its been handy during the electricall install. Its a working bench as you can see proper old school organisation going here I.e you cant find a damned thing! I tidy it every couple of days and comeback to find this! I get asked where a certain tool is I always respond, back in its tool box where it lives!