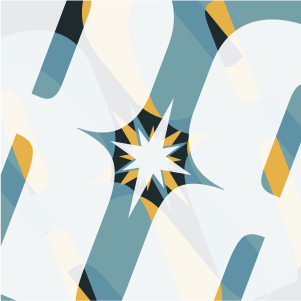 Thanks mate

Blimey, an update! I took the day off work today to get some motivation going on... Lacquered the n/s rear arch and flatted it back with 1200grit followed by 2000 then 2500 and much G3 and elbow grease. Really pleased with the way it turned out, the finish is actually better than the existing paint, bmw left orange peel...I didn't! The match isn't 100% though, still slightly darker but ho hum..
Rubbed down..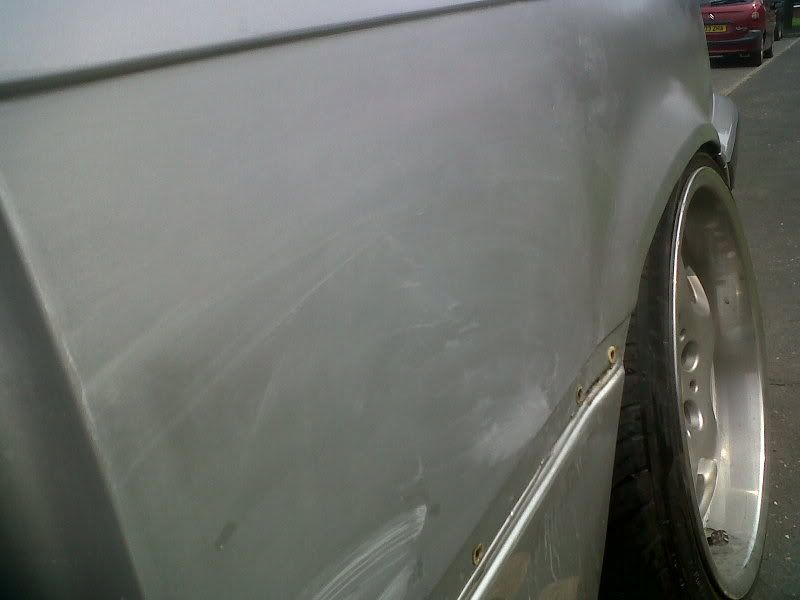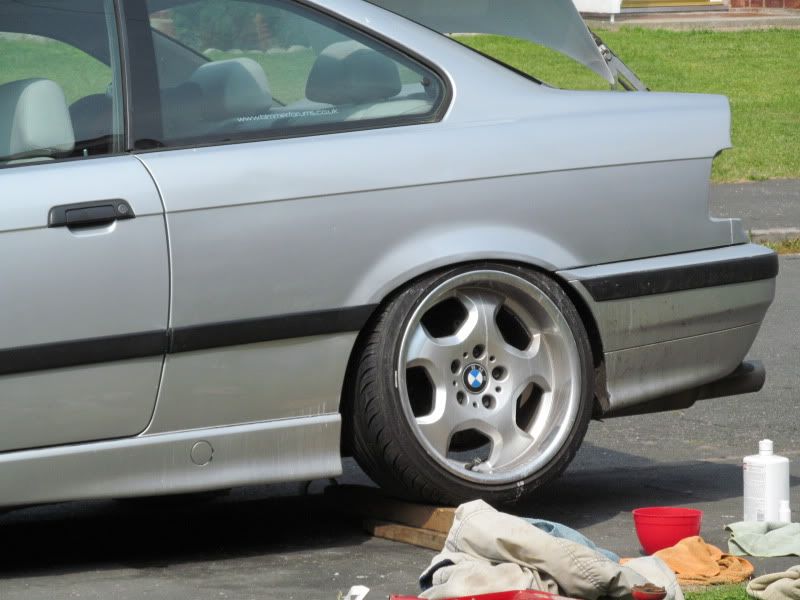 Reflection shot..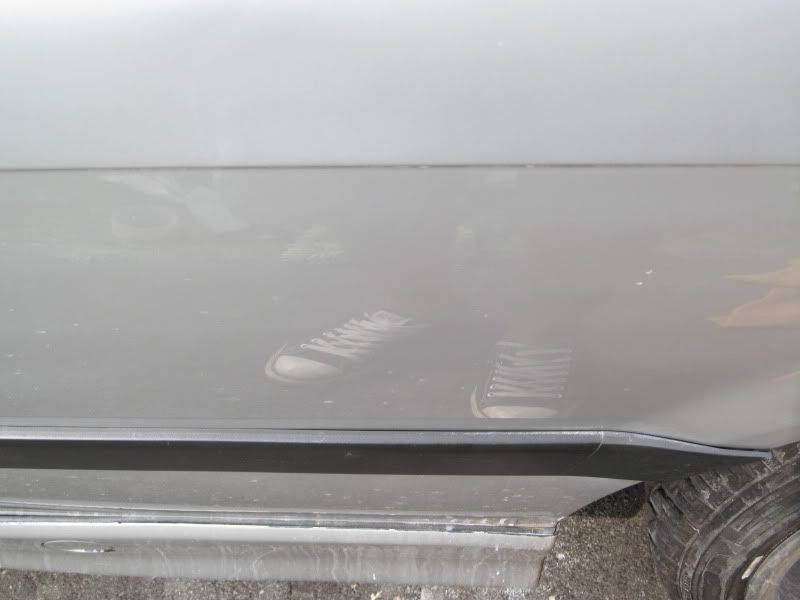 Then I broke every rule of spraying... done the o/s arch..Filled/primed/painted/laquered/flatted/polished in fours hours! My bad!! In actual fact it looks damn good, just have to flat it back more as I rushed(!) it, other than that...rules are there to be broken..
No more pics as I had been outside for 10 hours and am fooked. I have my mojo back I think..