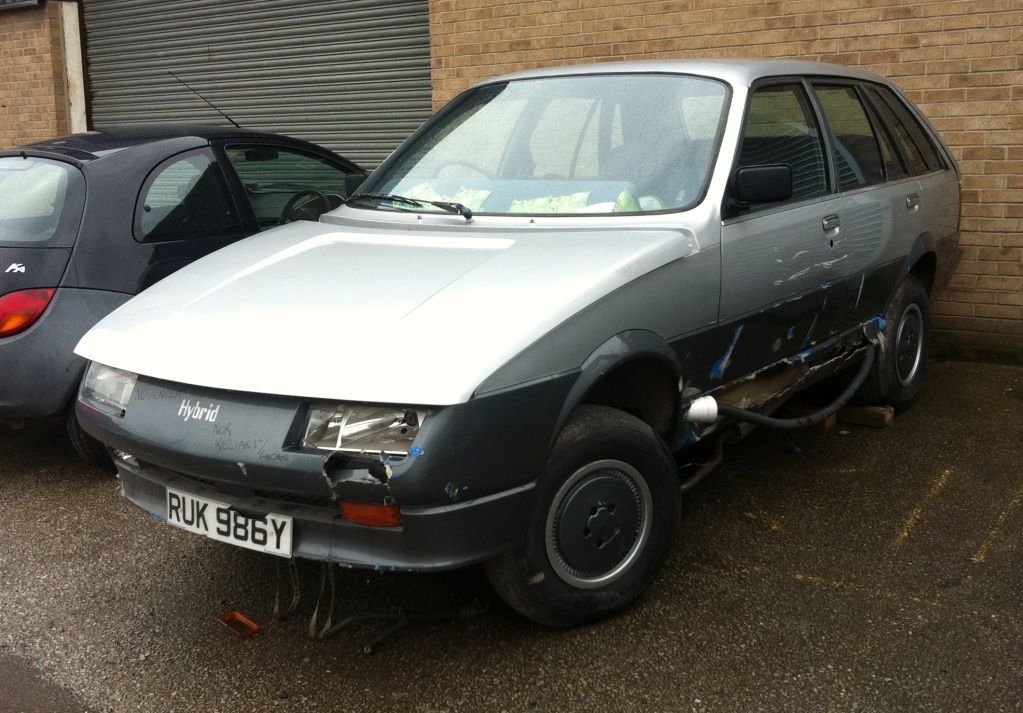 Its deep in the "abandoned ones" thread IIRC but I came across it today.
15 years before the Prius a British company built a hybrid which was yet another example of a great bit of British inventiveness, engineering and failing to capitalise on it. (sadness number 1)
Its the 1982 Reliant Lucas Hybrid BTW
But that the car itself should have been preserved so long and now to be dumped in an industrial unit car park where it appears to be being vandalised and damaged by skip wagons is a real shame (sadness 2)
Only about a year ago this was in complete undamaged condition (missing its batteries though AFAIK)
In this country we appear to have a real disrespect for our industrial and automotive heritage.
This makes me sadness number 3 and also the angry.