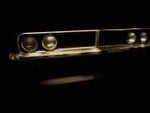 Shucks, thanks guys. Although it was the Rover, wouldn't let that stuff near one of my Volvos. Any excuse to abuse it a little more ;D
I think there was effort made by quite a lot of people which overshadows my minimal effort.
At the time I was a little annoyed that people would leave piles of rubbish like that (not to mention a whole BBQ) but then I guess it's the age of the people involved and the fact that it's what they'd probably do at a music festival etc.
I'm happy to clean up next year too as I think the organizers have enough to worry about.