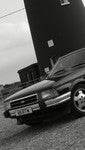 eurogranada
I have fitted a cheapo fuse/relay box on my mk2 that came from Amazon Prime, and was about £12.
Came with a load of terminals to crimp on to the wires that then clip up underneath for the required fuses or relays

Thanks for showing. Something like this could do depending on how I'm going to fuse the power feeds as there are quite a lot.