Operation 'TAB does Wörthersee' begins on May 4th with a ~1000 mile drive, 4-up and loaded with tents & supplies for the week. That's in 15 days time. My car currently looks like this: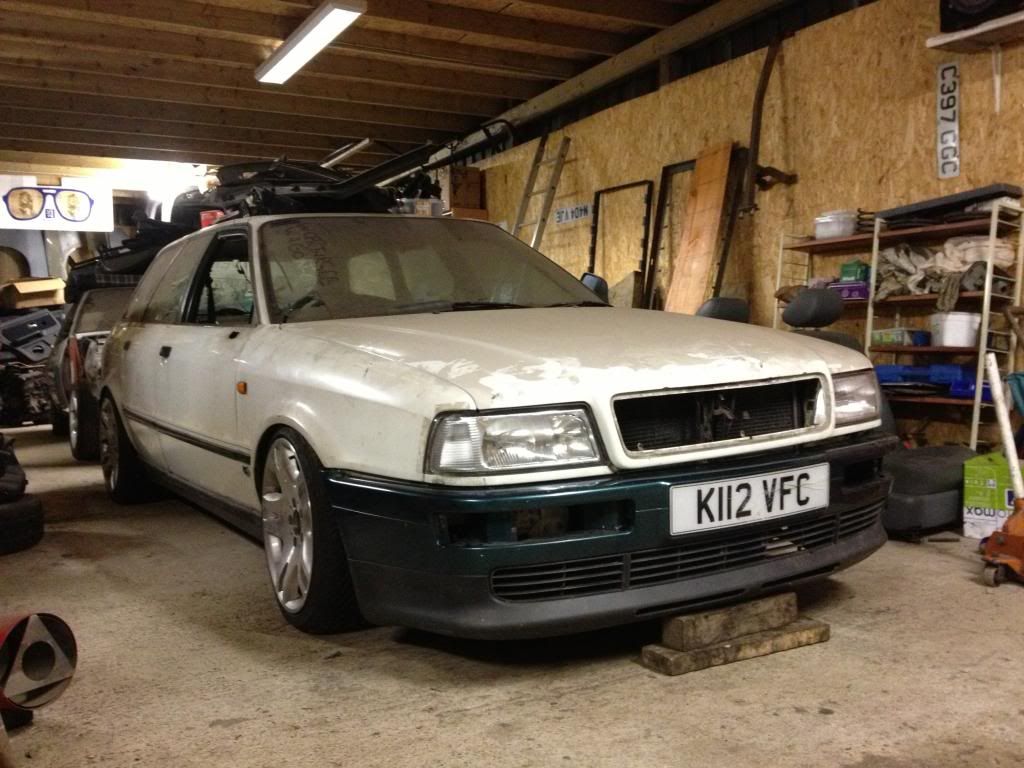 To summarise the state of play, it currently has:
- No MoT
- A newly fitted engine, that I have driven once but only about 50yards cos all 4 tyres are rubbing on the arches - bought from a stranger
- A newly fitted gearbox... see above - bought from a different stranger
- All 4 tyres rubbing on the arches
- All running gear / brakes / shafts, etc replaced for a combination of bits off different cars (mix of S2 & A4 mainly) all completely untested
- Hardly any interior - got as far as fitting the new dash, carpet & drivers seat
- A mixture of knackered original paint, & replaced bits in different colours
- A dented / rusty arch following a minor shunt (PO)
- A cracked windscreen (which may or may not pass the MoT - I'm playing the fit smaller wipers fandango)
So, the 'To Do List':
- MoT (booked for tomorrow morning - gonna be a late night tonight!)
- Weld a replacement arch in (booked in for tomorrow afternoon - run out of time to do it myself)
- Test drive - fix any snags
- Refit entire interior
- Get a windscreen fitted (on insurance) if it fails the MoT
- Strip exterior for paint, paint it, put everything back together
- & probably a zillion other 'little things' which will end up taking ages..
Will we get it done in time? Will we have to cram ourselves into ColonElks Cavalier instead? Will it brake down & leave us stranded somewhere in the middle of Germany? IS THIS A GOOD IDEA? Prace bets naow!