After a few years away from the delight of burnt fuel and jump start cables, my wife bought me a Porsche 944 for my 40th Birthday. If thats not mid life crisis, then what is?
I have owned various Porsche before and this is my first n/a 944..
She is a square dash 1985.5 (so last of the square dash 944s). Clocks show 59k miles, but i am sure that is more likely 159k as the tach only has 5 digits. The car is black with black Porsche script interior and white carpets.
I collected the car yesterday from a seller on here. He was great and has been very honest and helpful. Apart from the windscreen wipers stopping on the way back, it got home effortlessly. Turned out to be a loose fuse.
Lots of little jobs to do already - but thats what classic cars are all about - isnt it?
Got the run about from Adrian Flux on the day of purchase - Be wary!!
Anyway, pictures: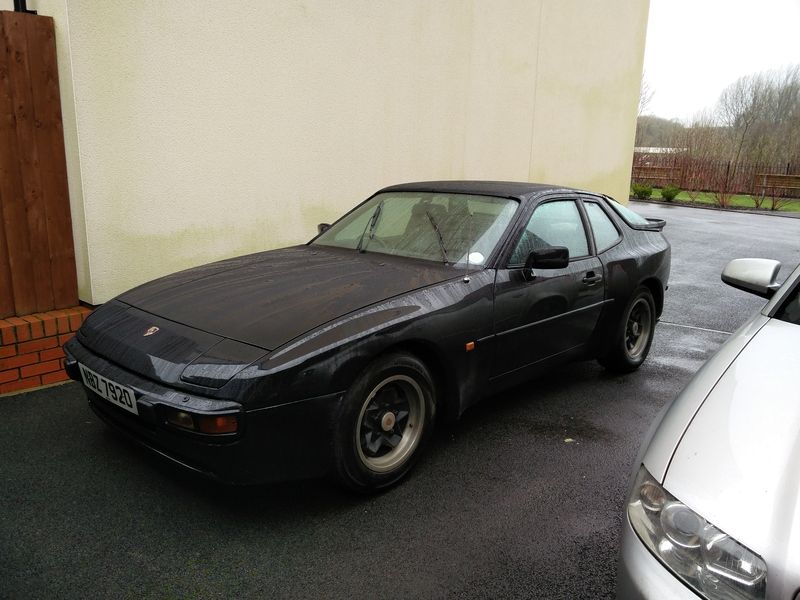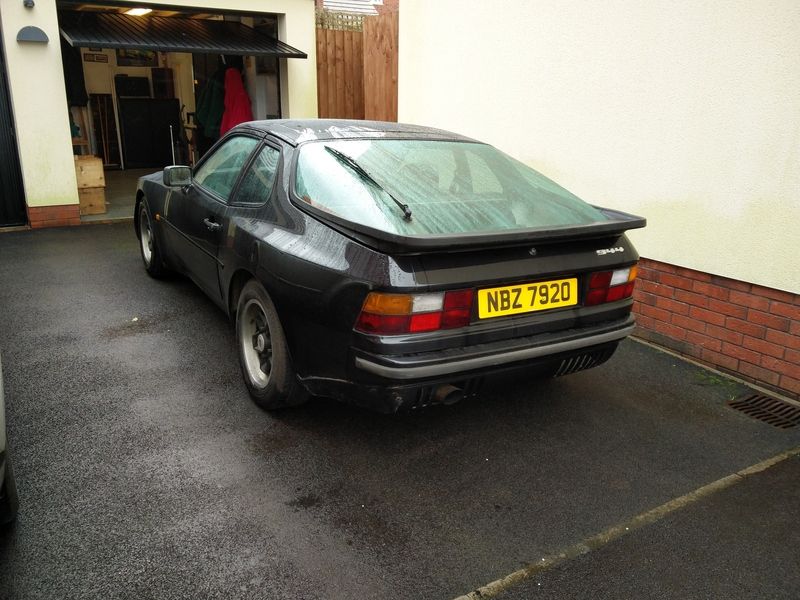 More details to follow. But i already need front driving light lenses and rear light lenses. Anyone got spares?