Friday
I was supposed to convoy down with the 'Grim up north' lot last year but I needed some last minute tinkering time to sort the brakes out and missed them.
This year at 1pm I rolled into Woolley Edge services to find this little lot

(I'm in the unintentionally multicouloured 924 by the way)...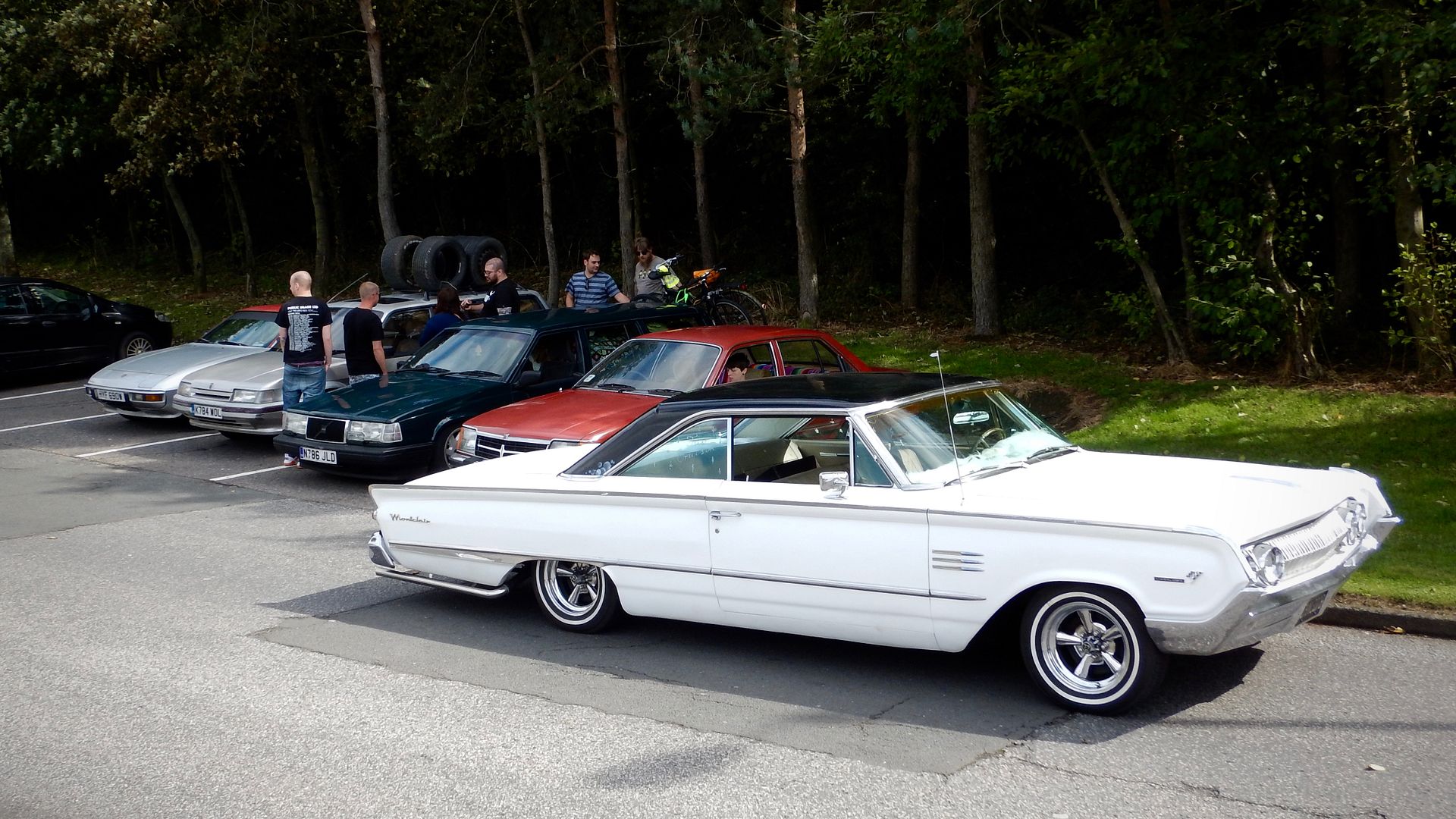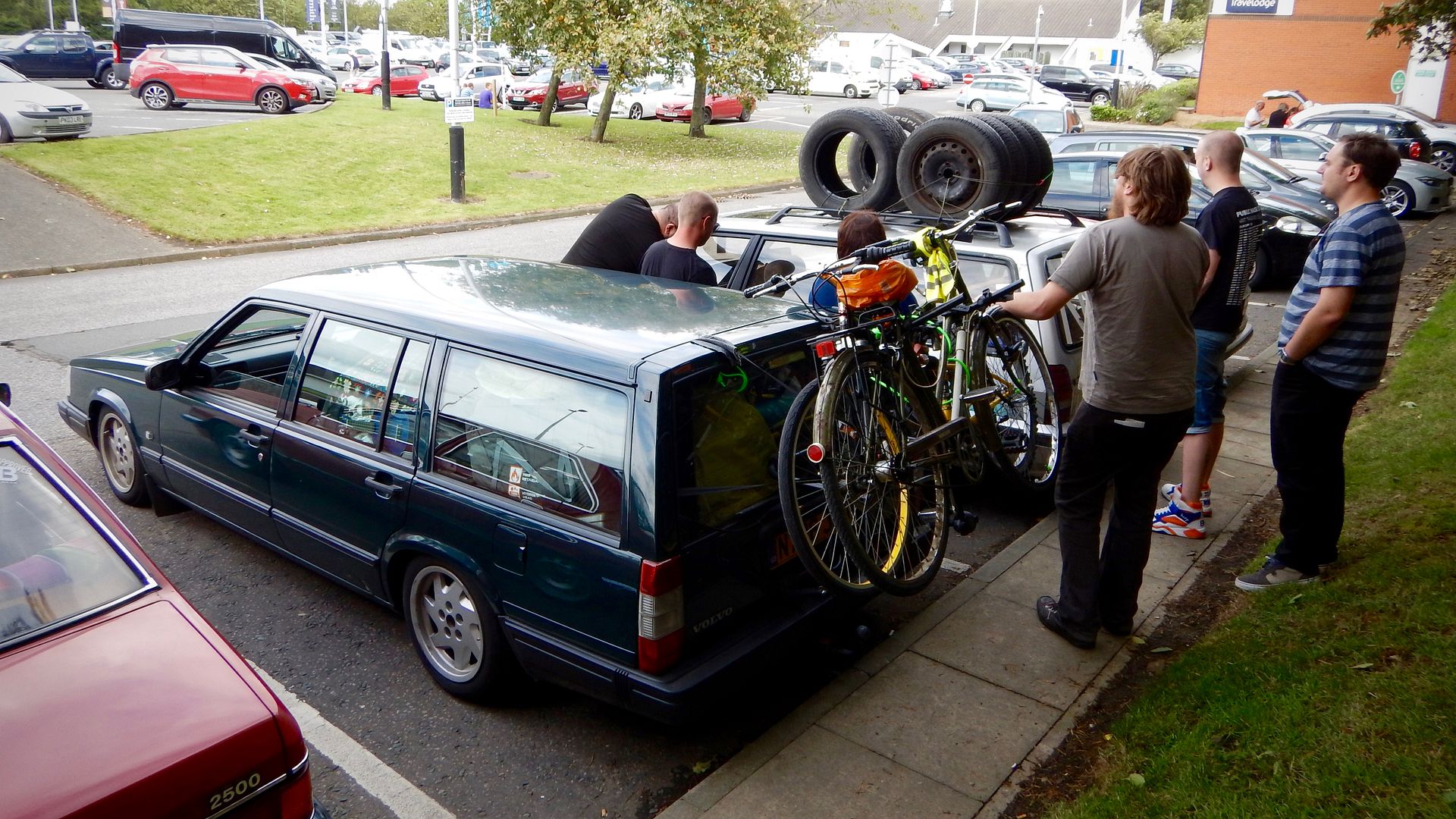 I found out that this Montego was set for some campsite modification over the weekend...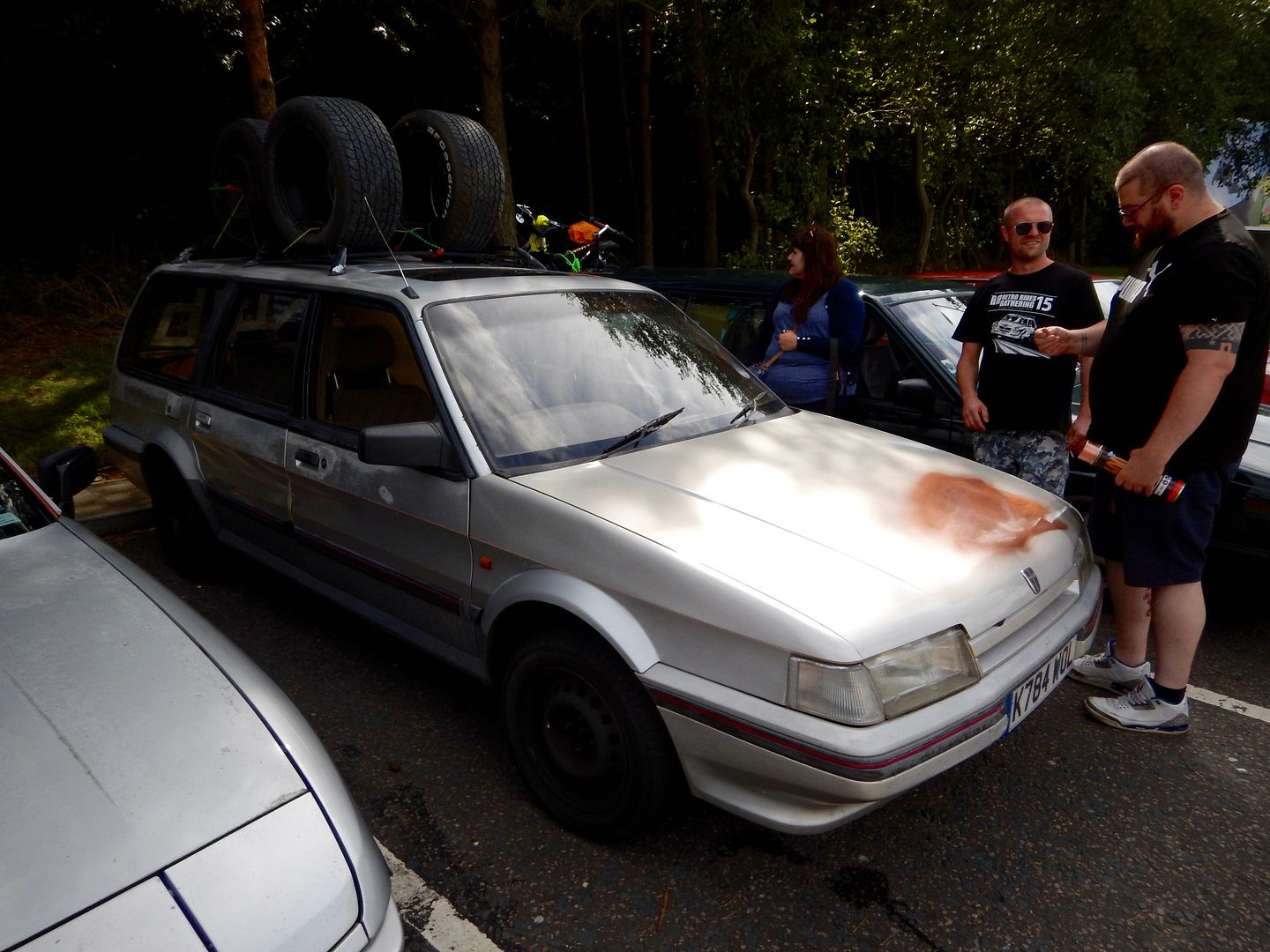 Another picture of this, just because...
So off to RRG16 we go...
Once onsite I split from the most excellent 'Grim up north' lot to meet my brother and mate Steve to set up camp. We got a roaring campfire going put the BBQ on and opened some beers.
Fire brother...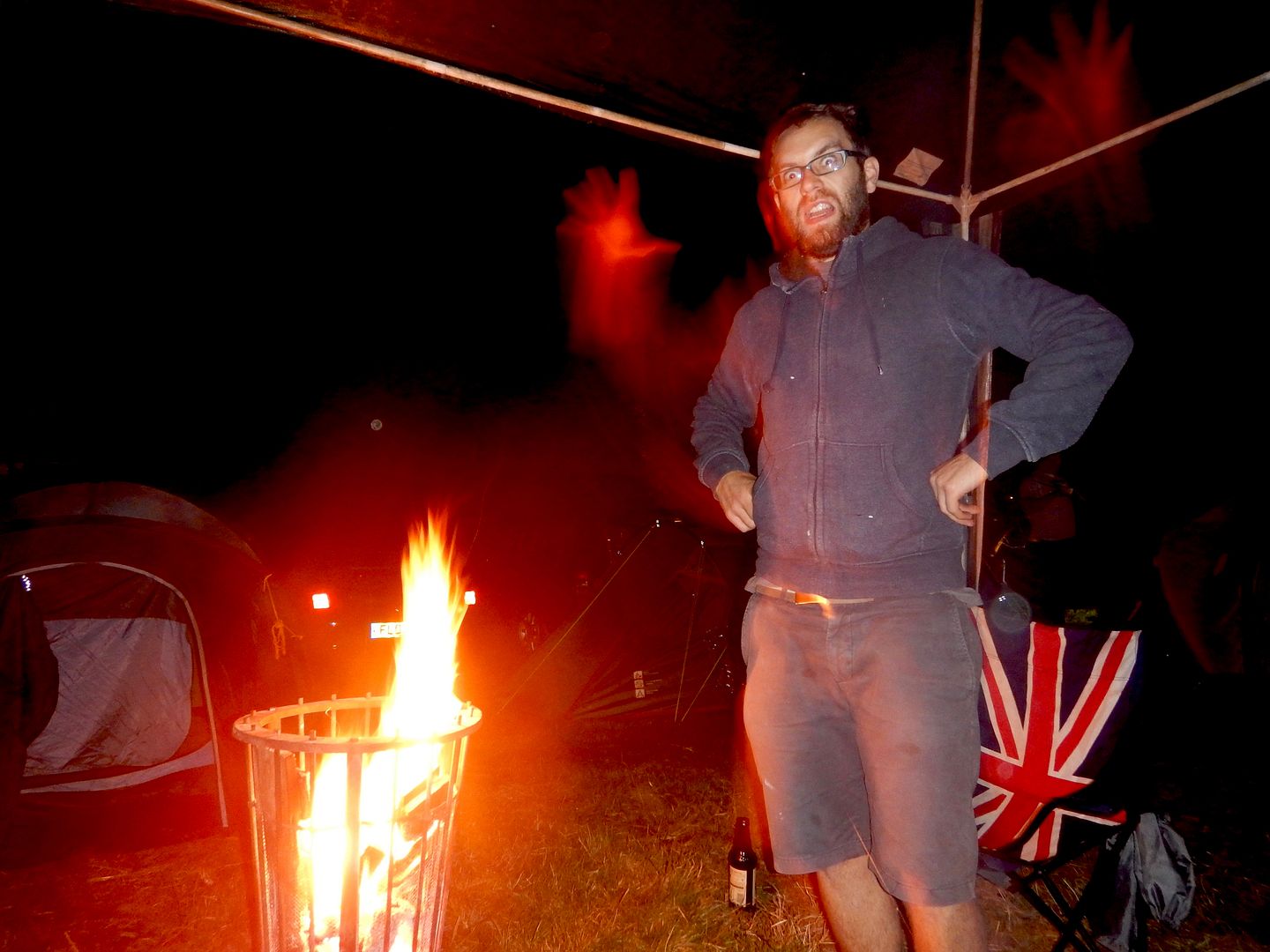 Steve feeling all Gastro pub with a suitably charcoaled chicken leg...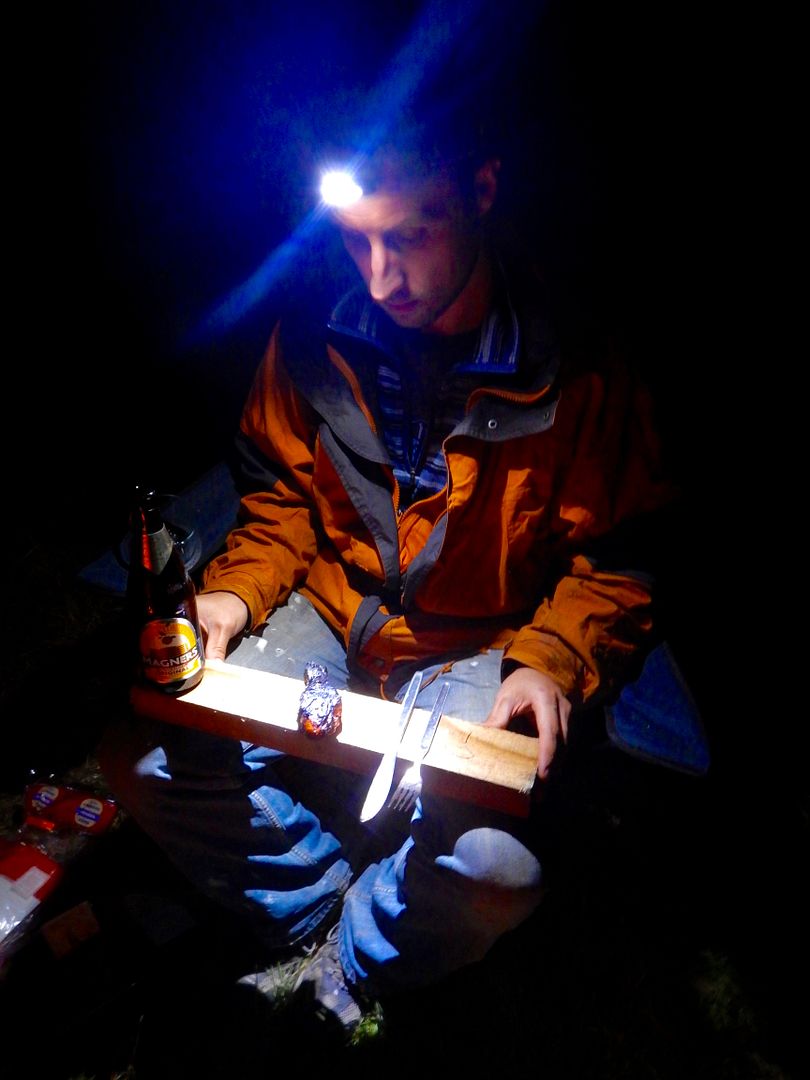 Saturday

The following day we released we needed more supplies but had blocked in the only 4 seater car (Actually we hid it out of shame for its modernness). No problem take a gazebo leg out and collapse the tent porch job done...
To be fair to my brother he had tried quite hard to get his BMW e30 back on the road in time. He probably would have managed if he hadn't been let down by an eBay seller forgetting to post his power steering rack out. I think he was a bit disappointed to come in the Alfa.
It was a pretty wet afternoon but we dodged the worst while doing the shop run, at one point the roads were like rivers. Luckily it cleared up later on so Steve did some tinkering, trial fitting the buckets on new custom brackets...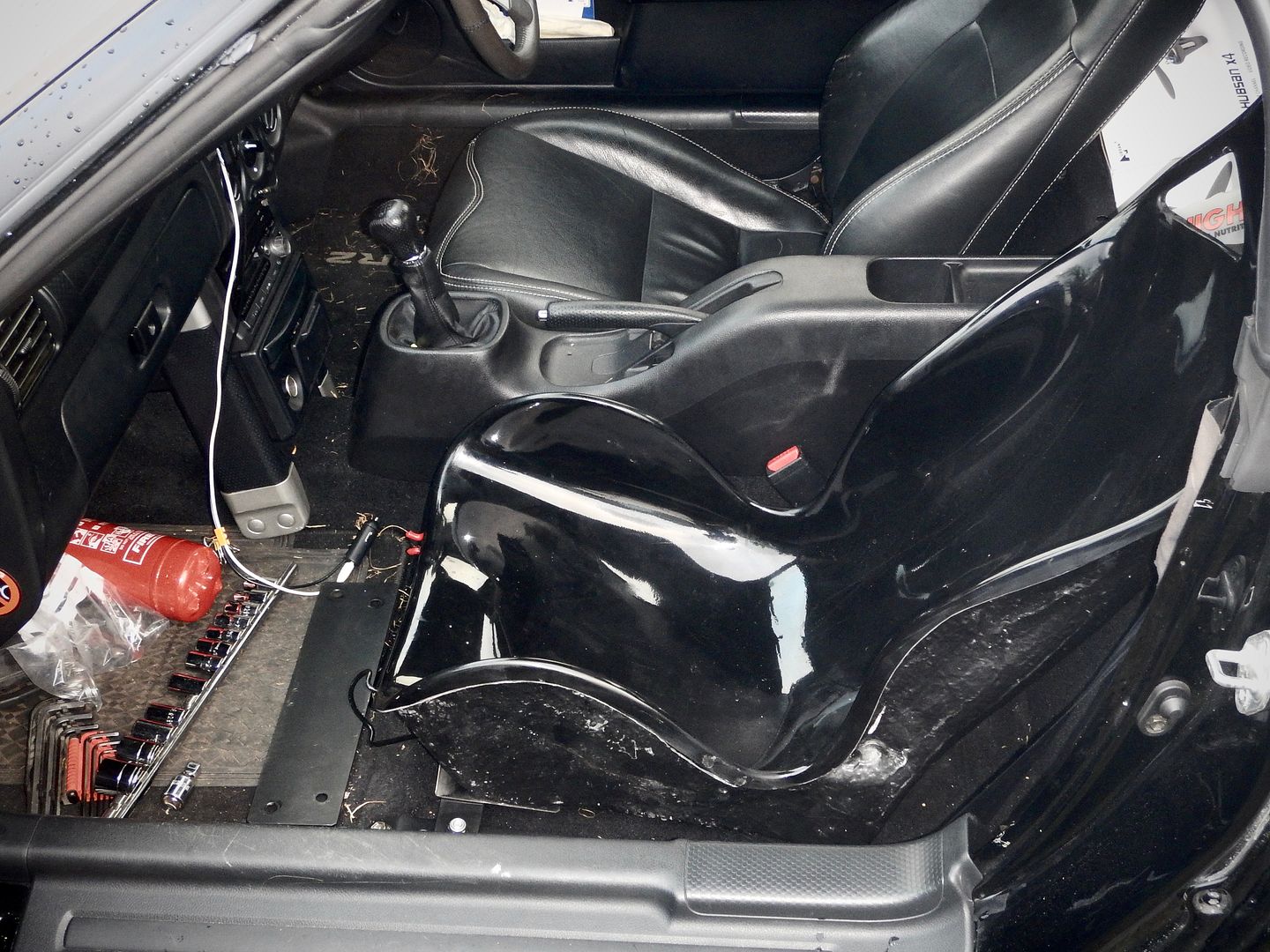 I also had a chat with this guy, but I have forgotten his name...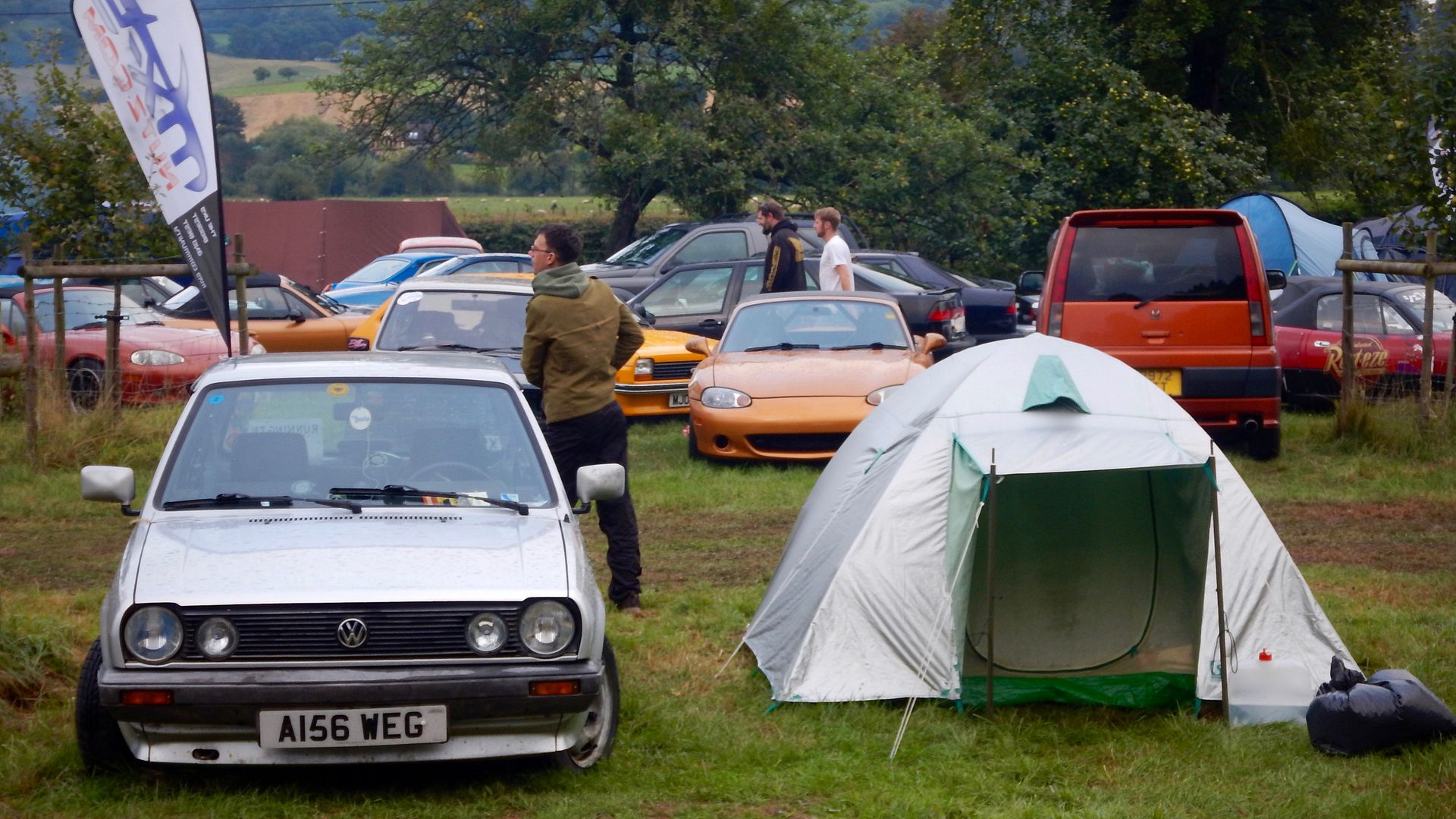 Anyway his little polo was really interesting. He was still running in a newly rebuilt 1300 on twin carbs and programmable ignition if memory serves me right.
As evening fell we got the BBQ on, lit the fire and opened another beer...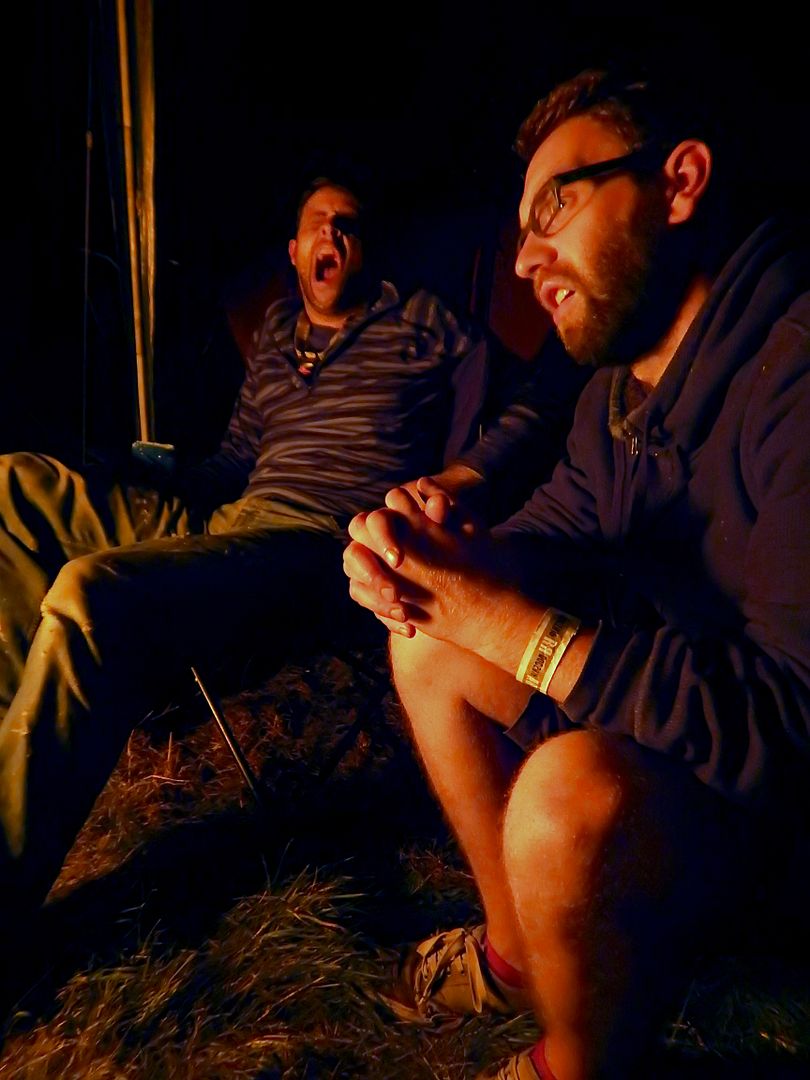 Sunday
= Showday
We decided to pitch up track side for starters...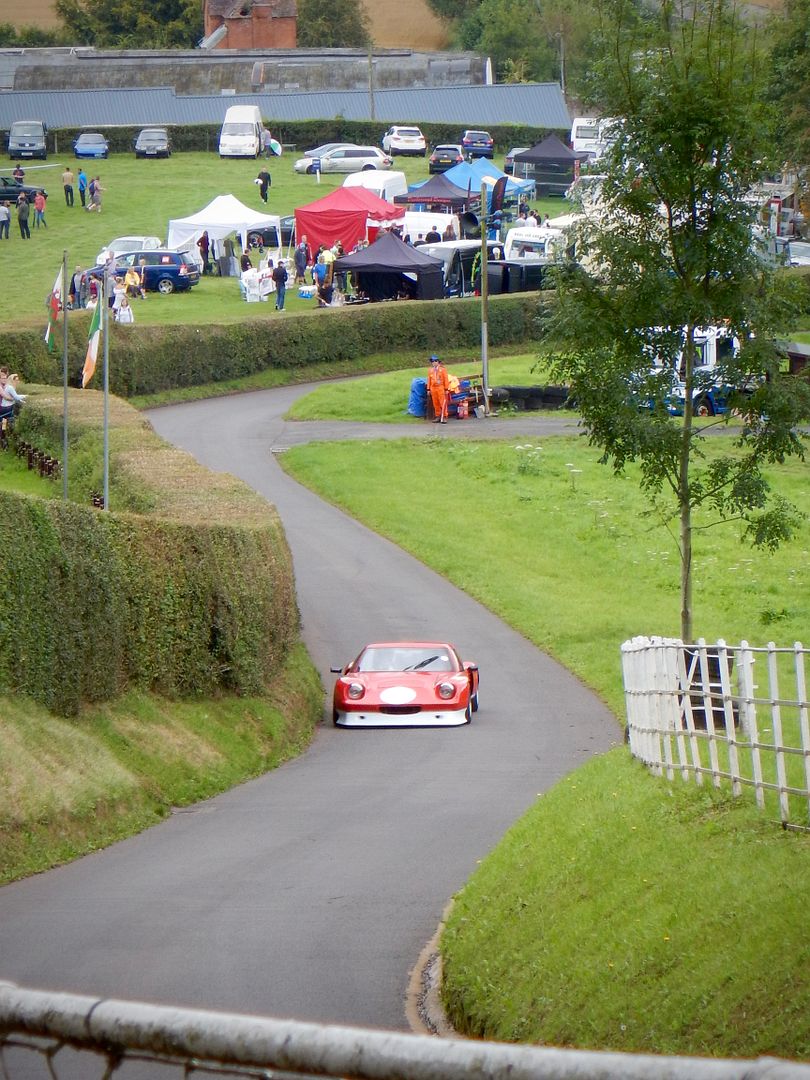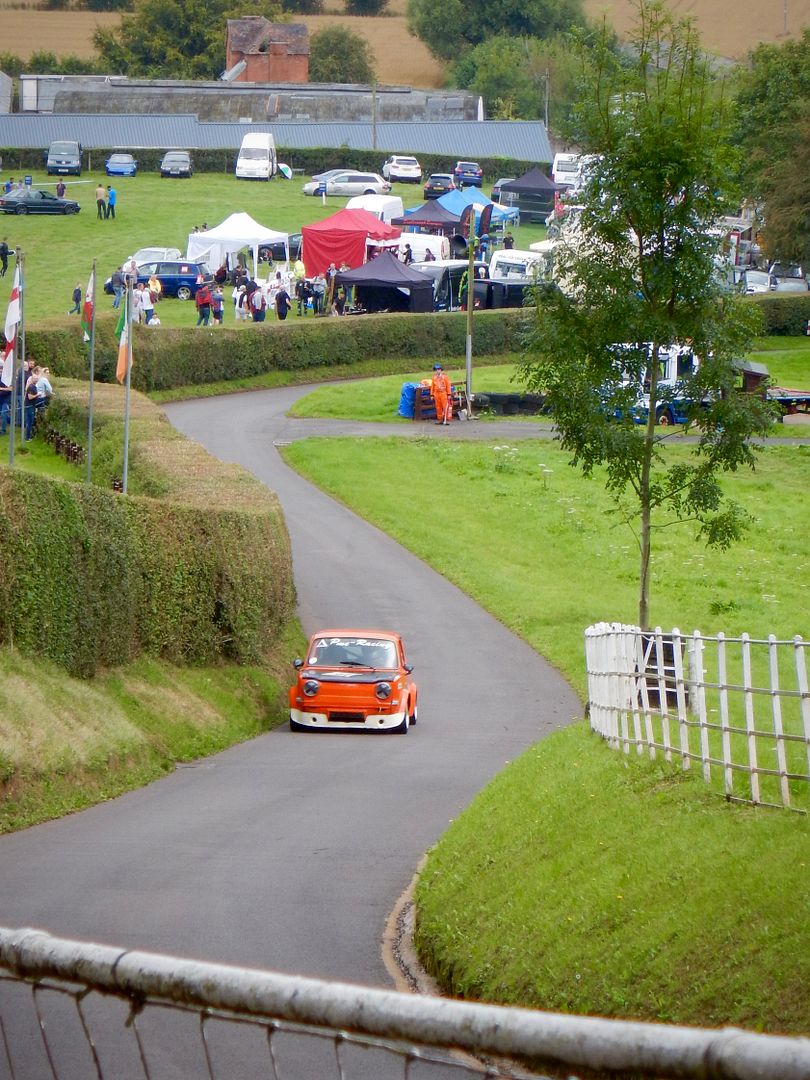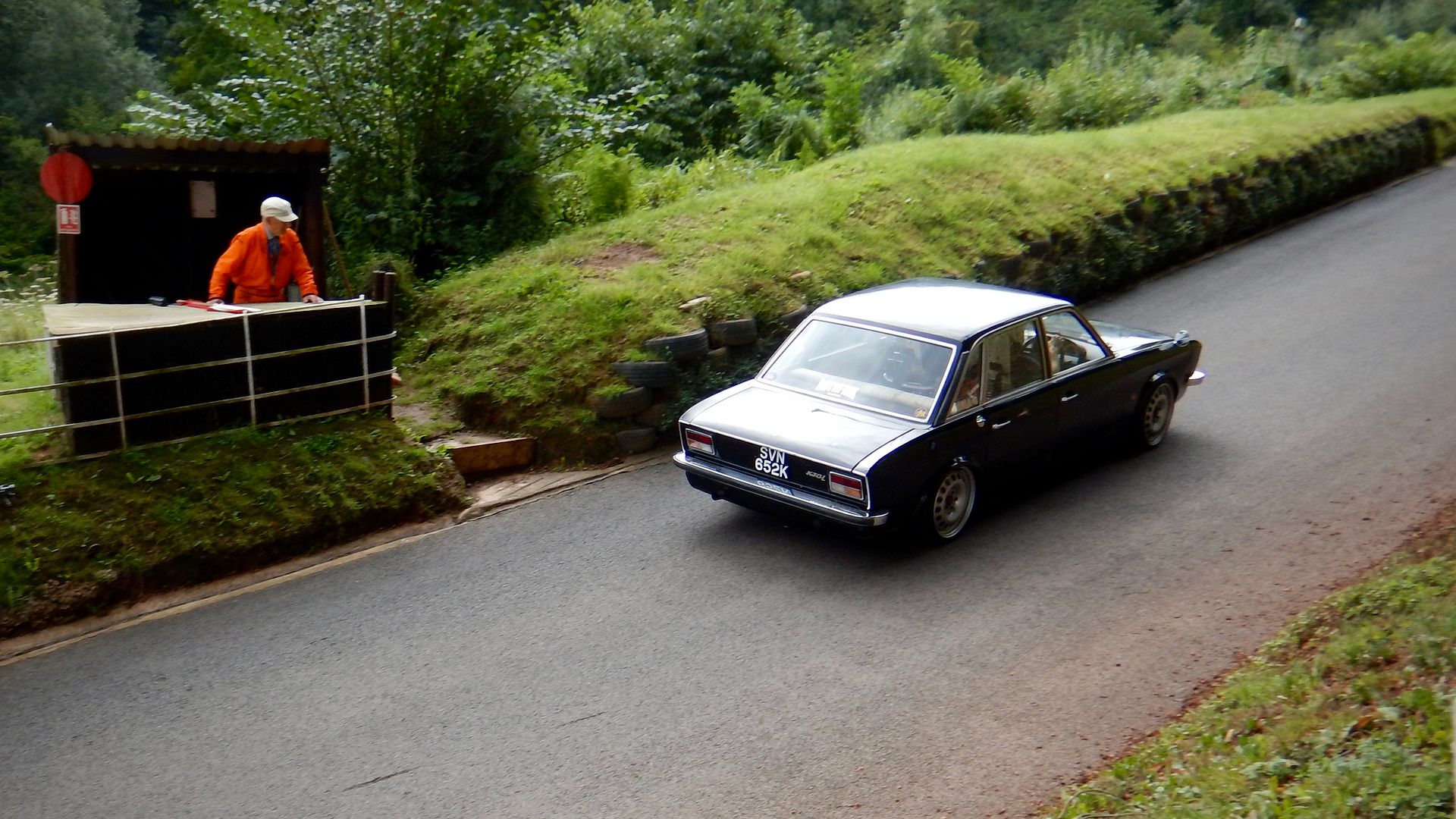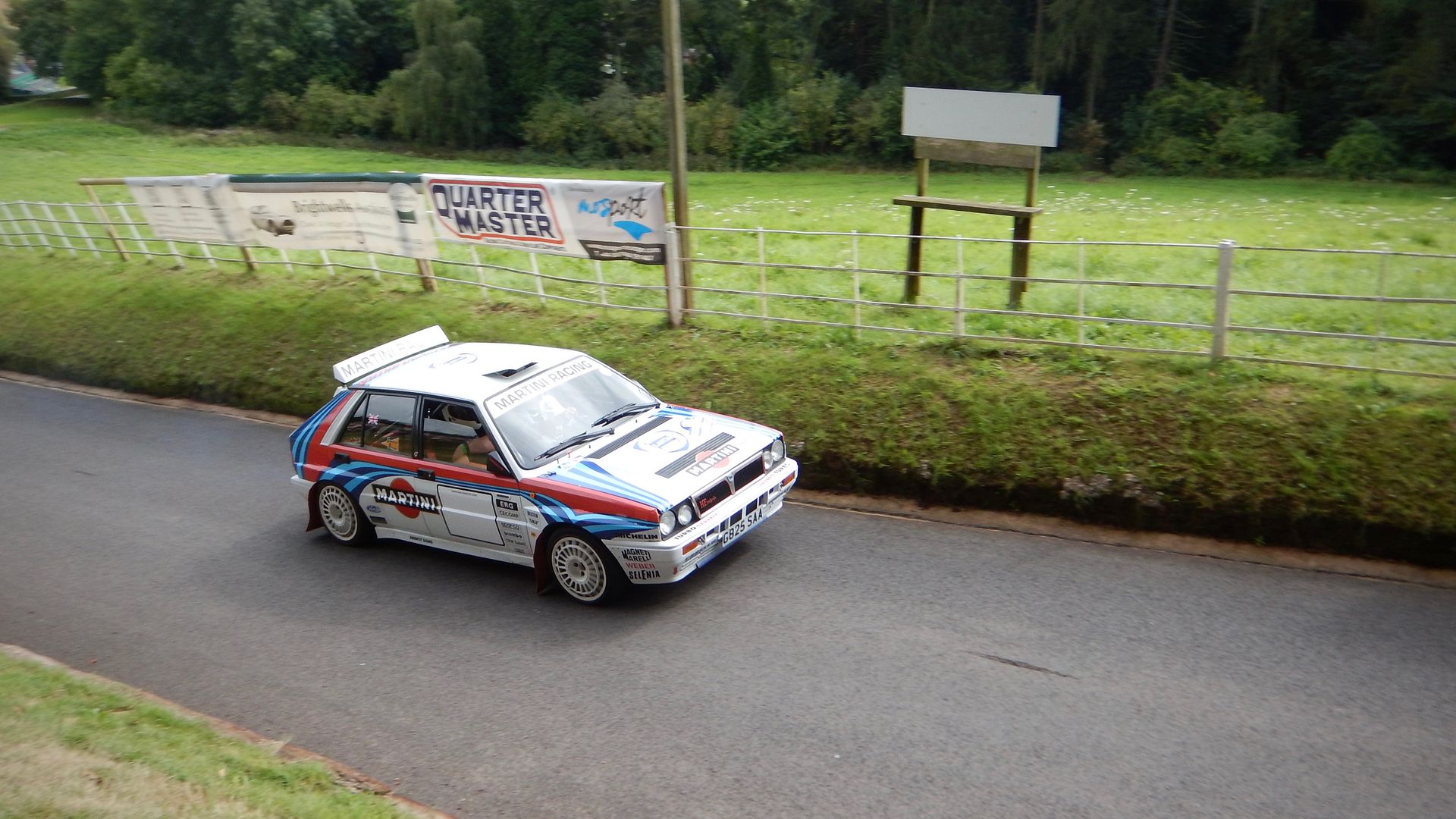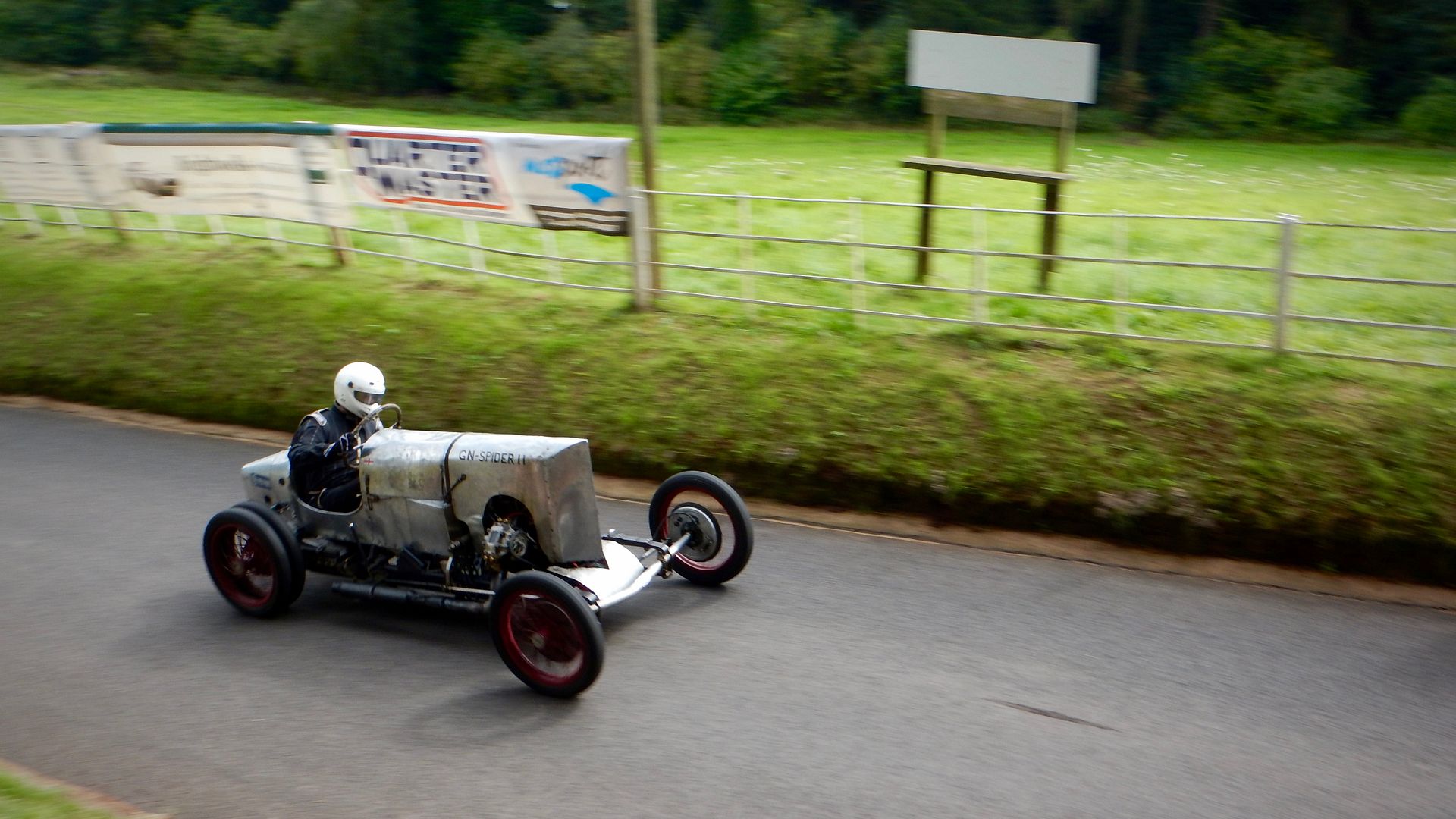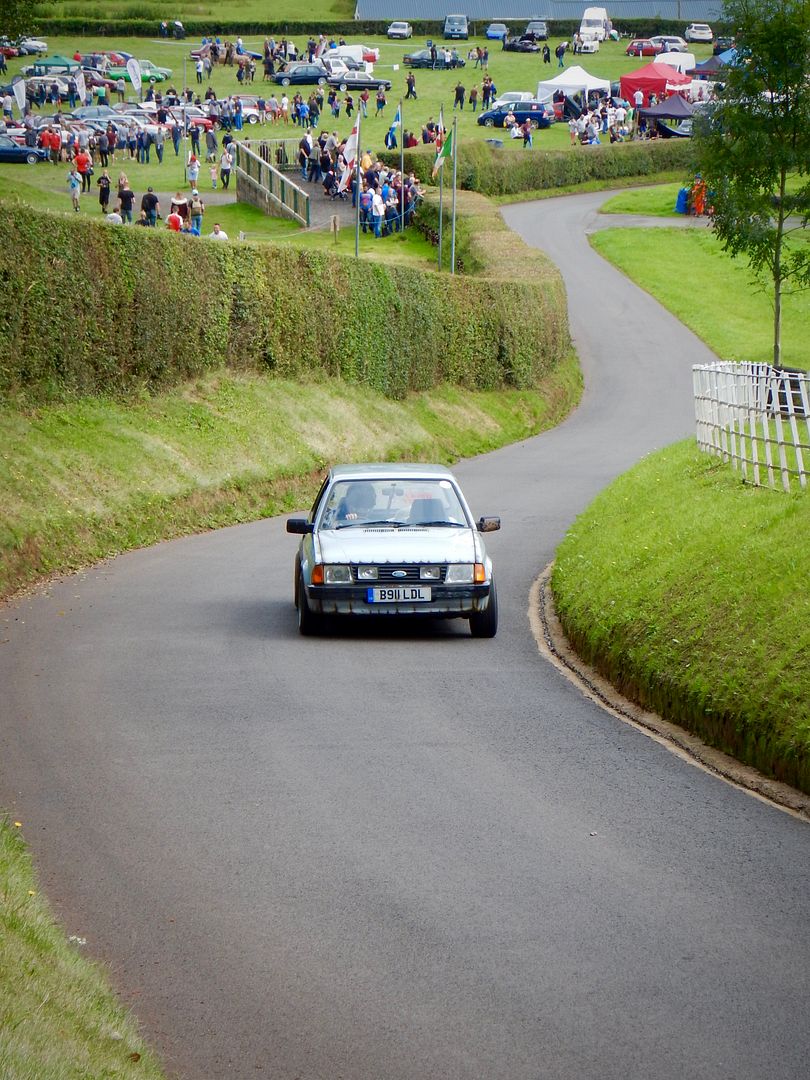 By this time we were feeling quite peckish having missed breakfast so nipped back to the tent to cook some bacon sarnies for brunch.
Refueled we started back in the paddock and watched the start line for a bit...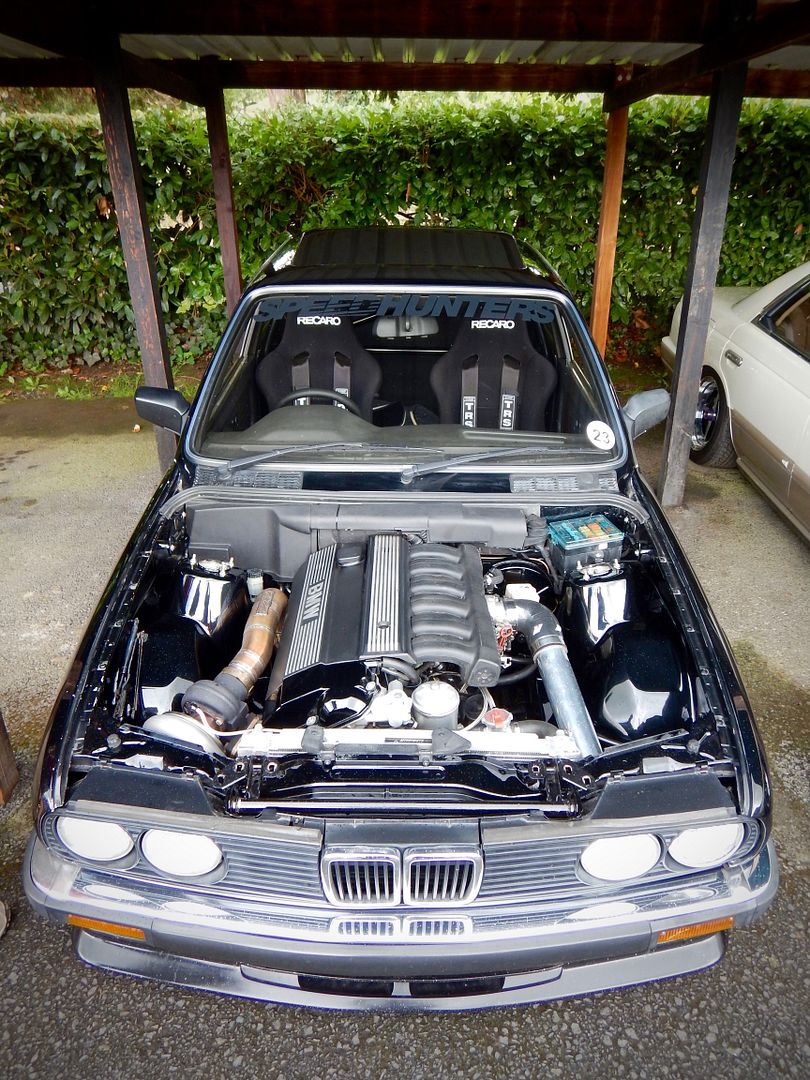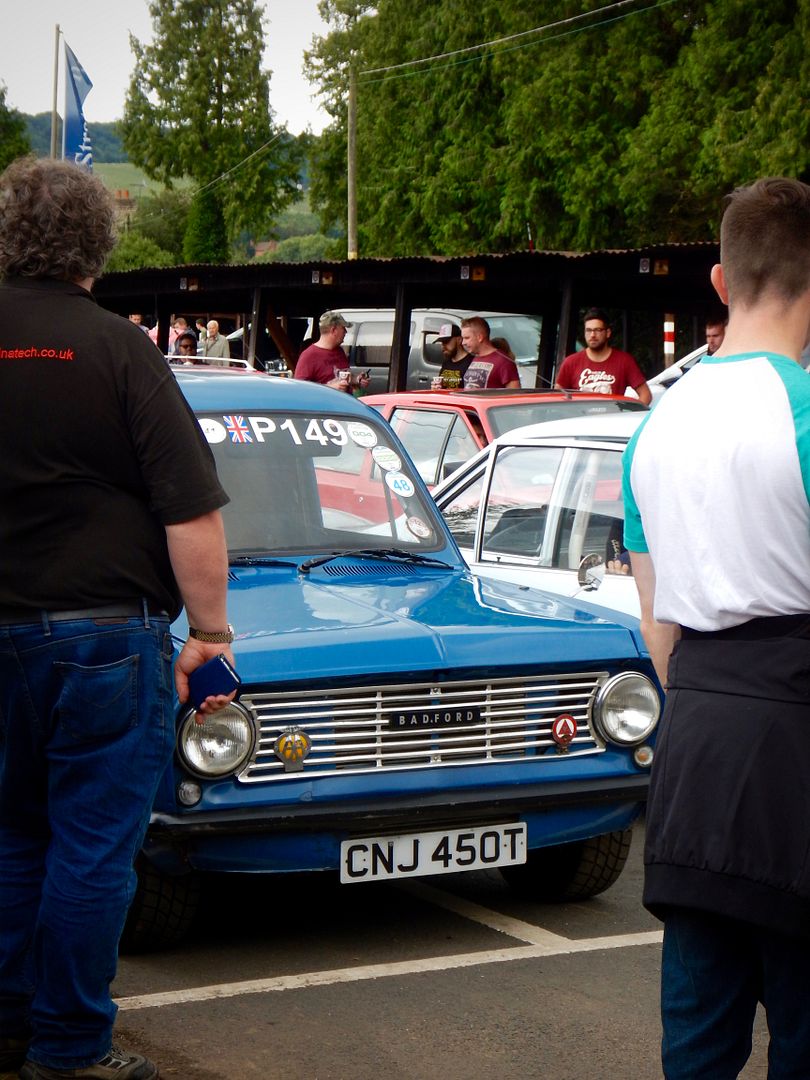 It was already 2pm so we though we better look round the show field as it was already thinning out slightly...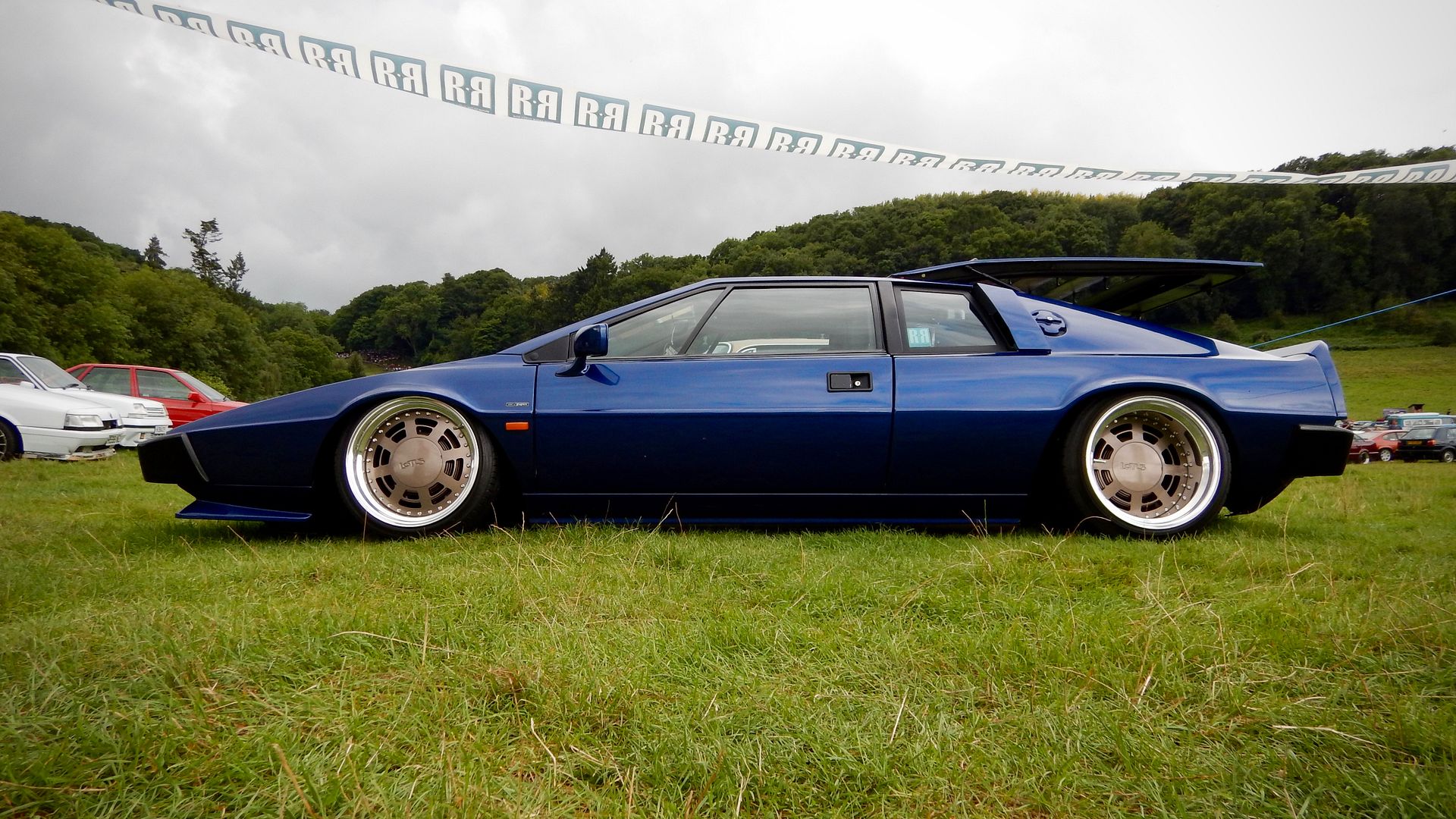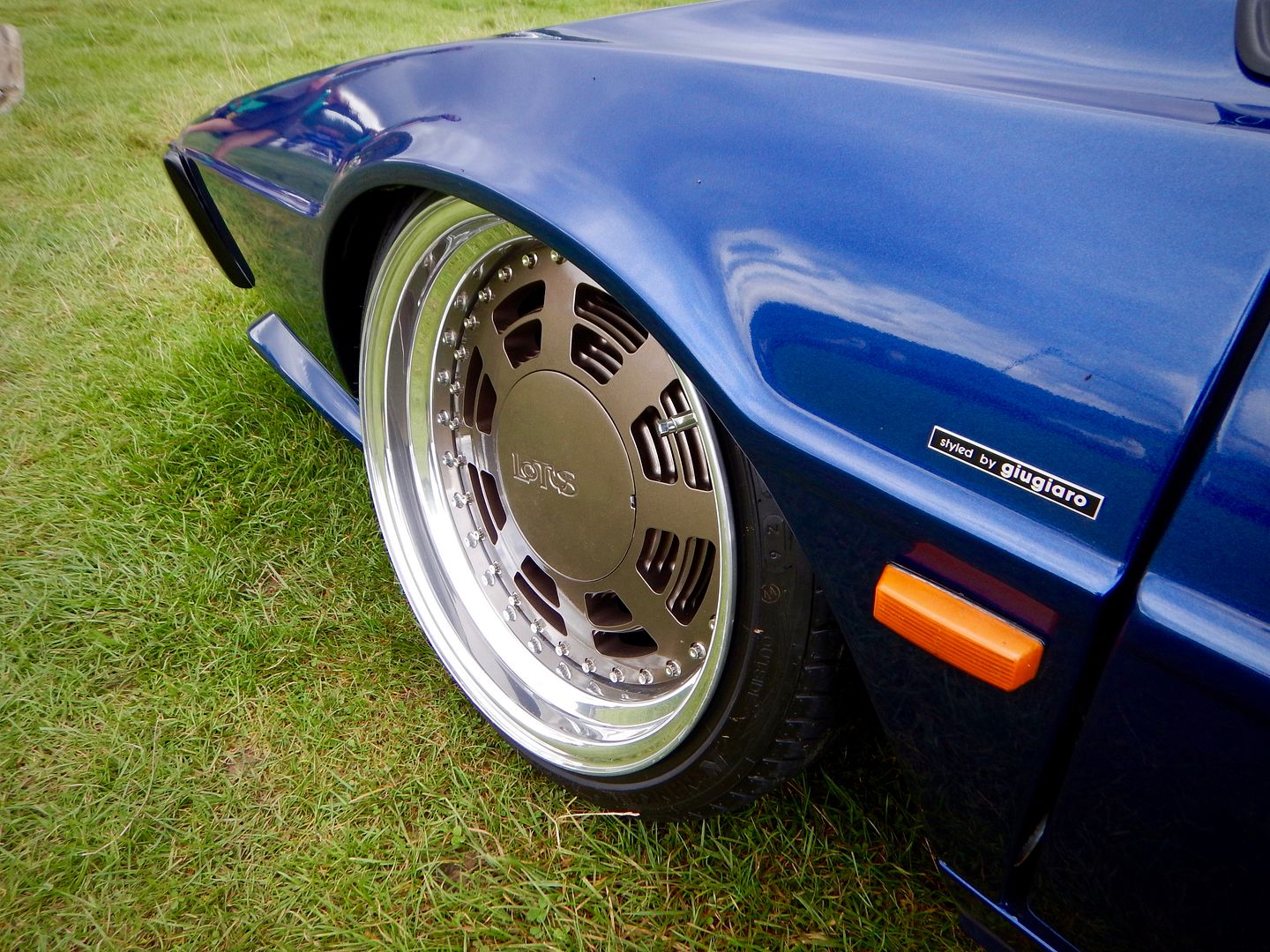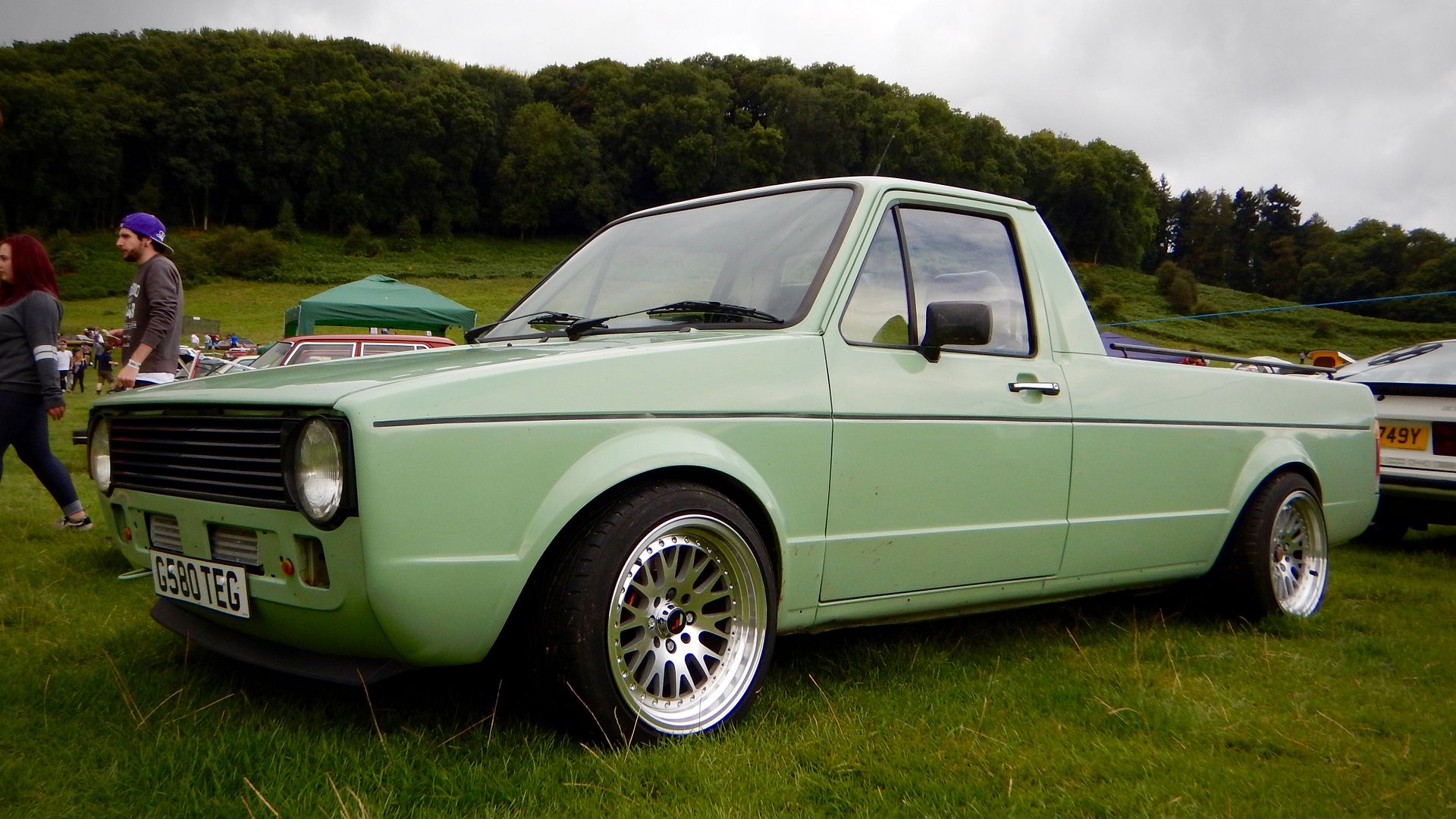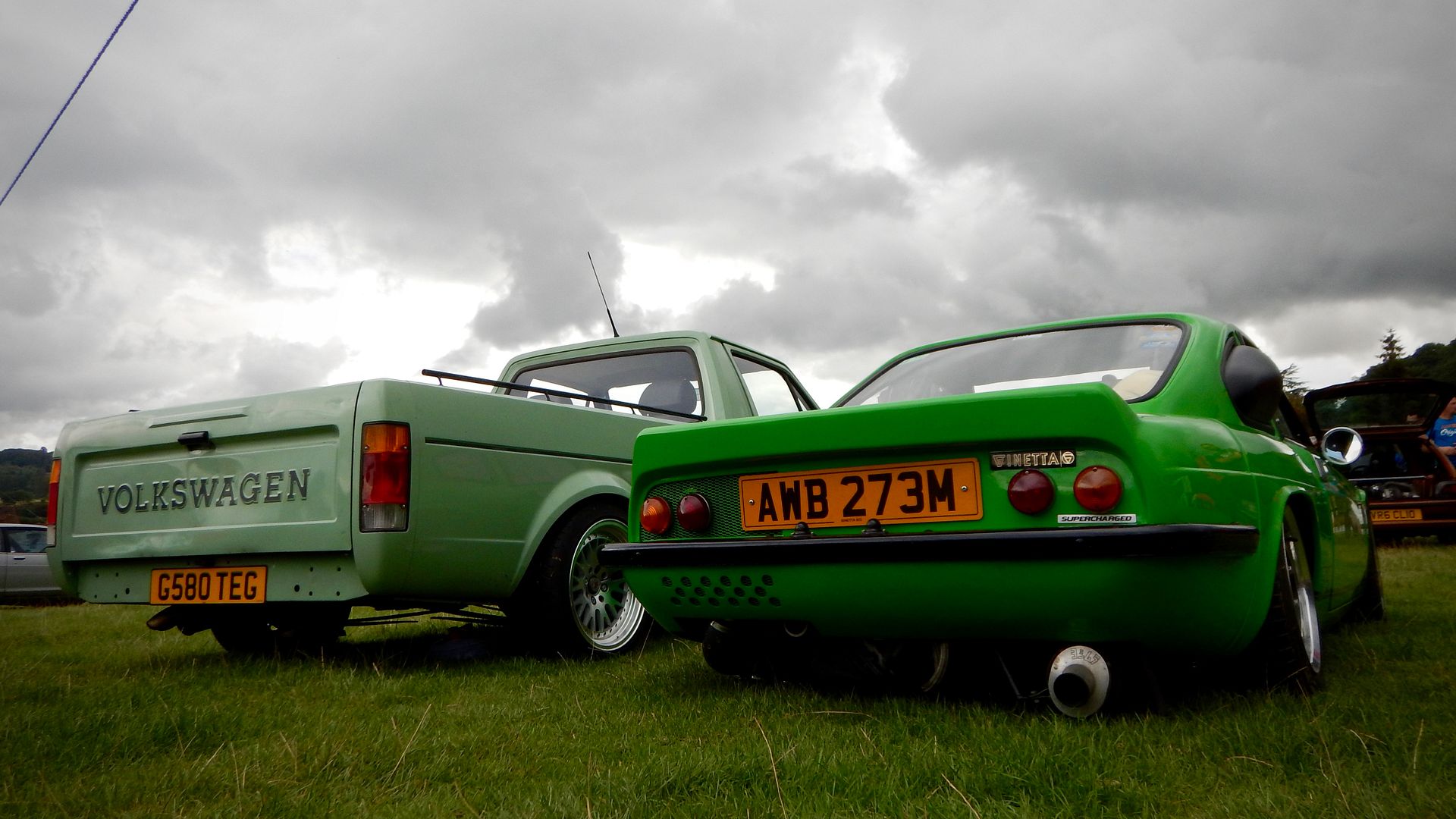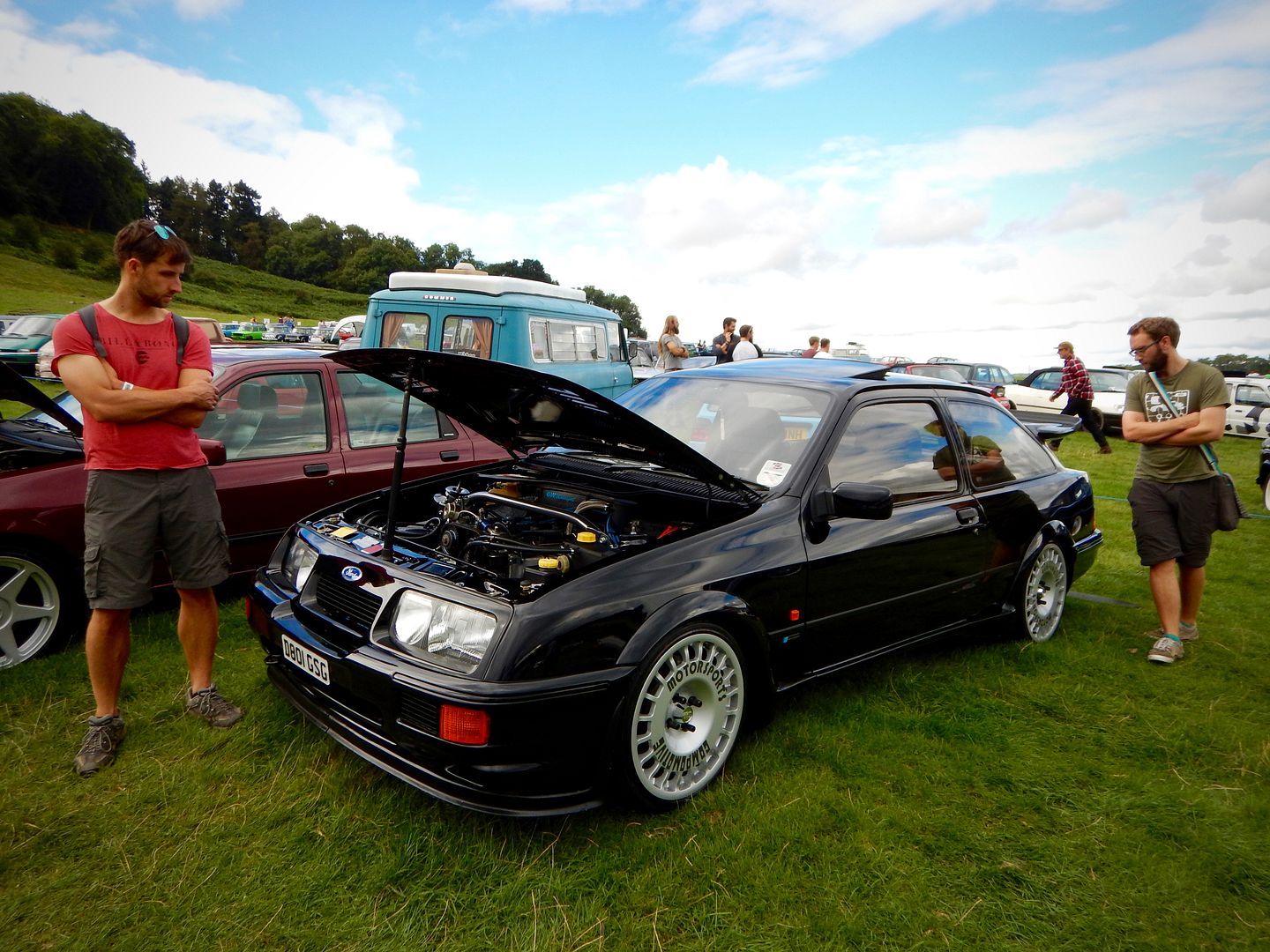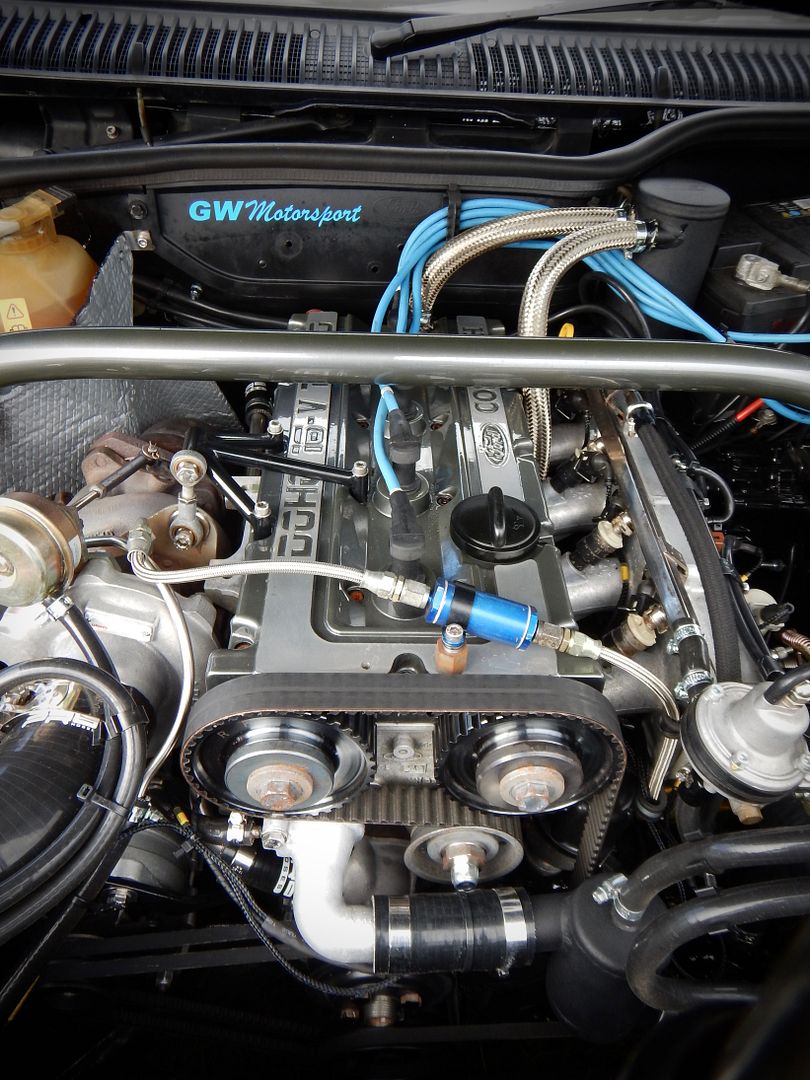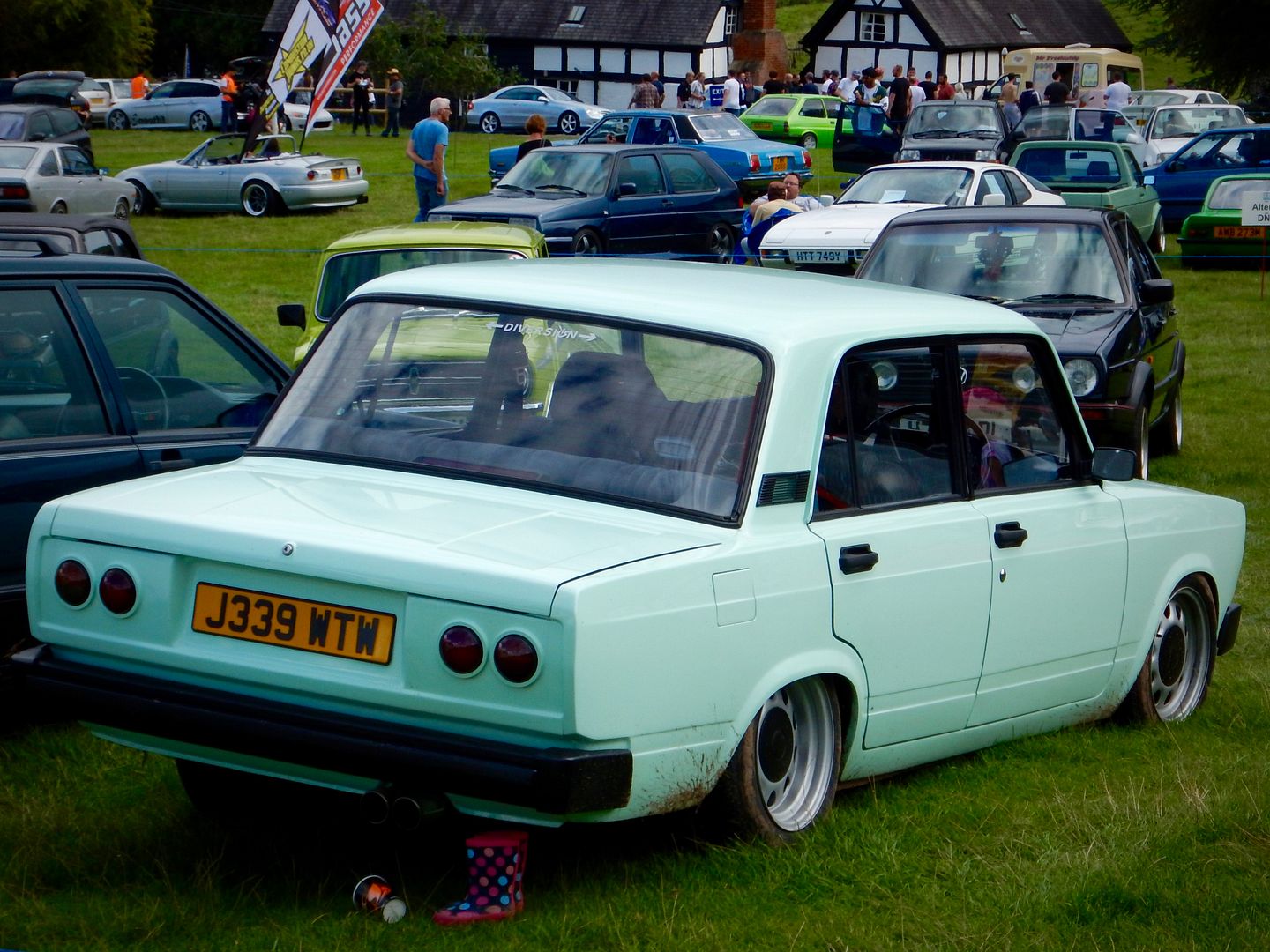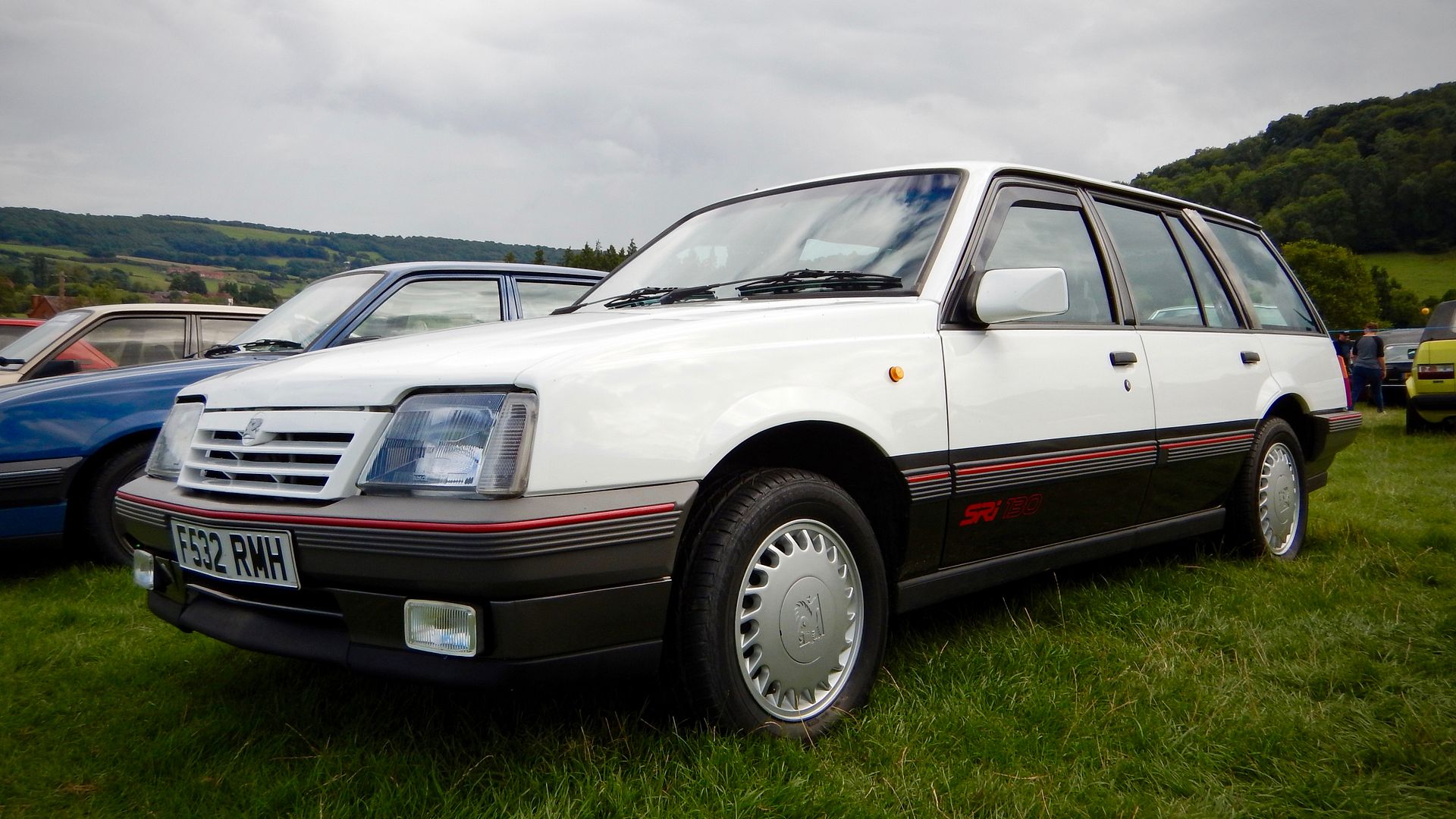 A lot fresher that mine...
Originally mine had this 'Pasha' interior too but it had disappeared before I got it which is a shame because its ace. This one must have been reupholstered because it was factory fresh and full on mind bending...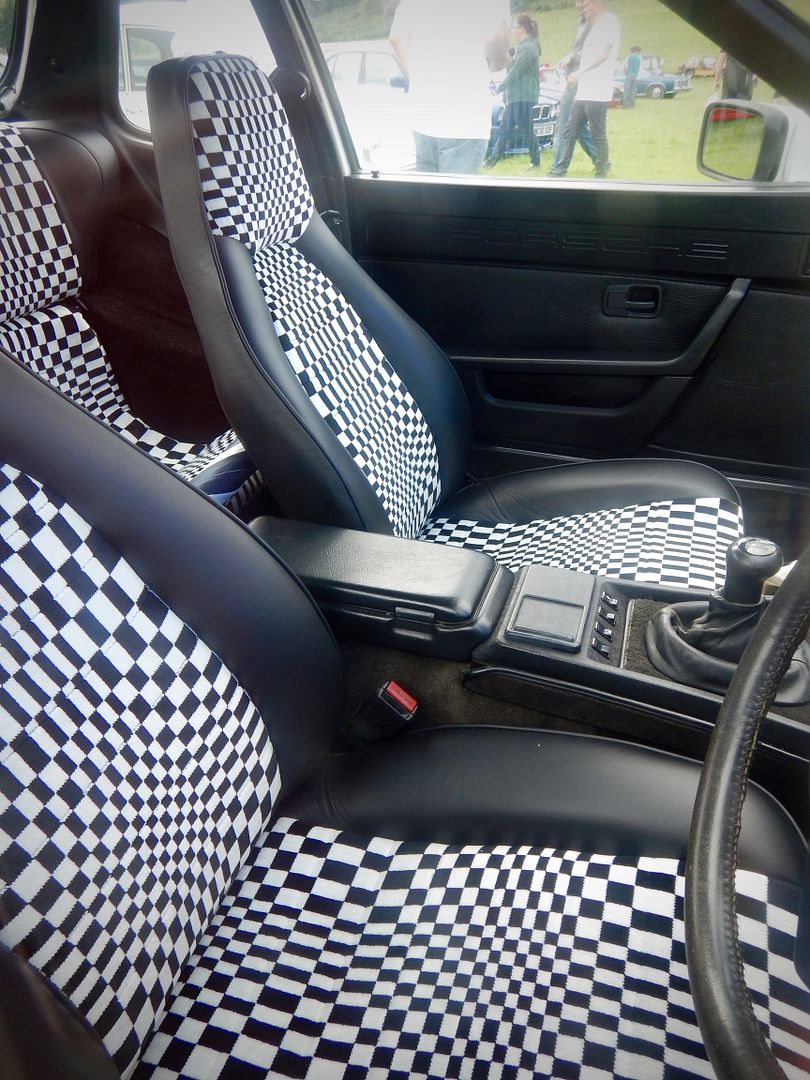 Remember this from earlier on? Now lowered over some larger steels and rattle can painted at the campsite...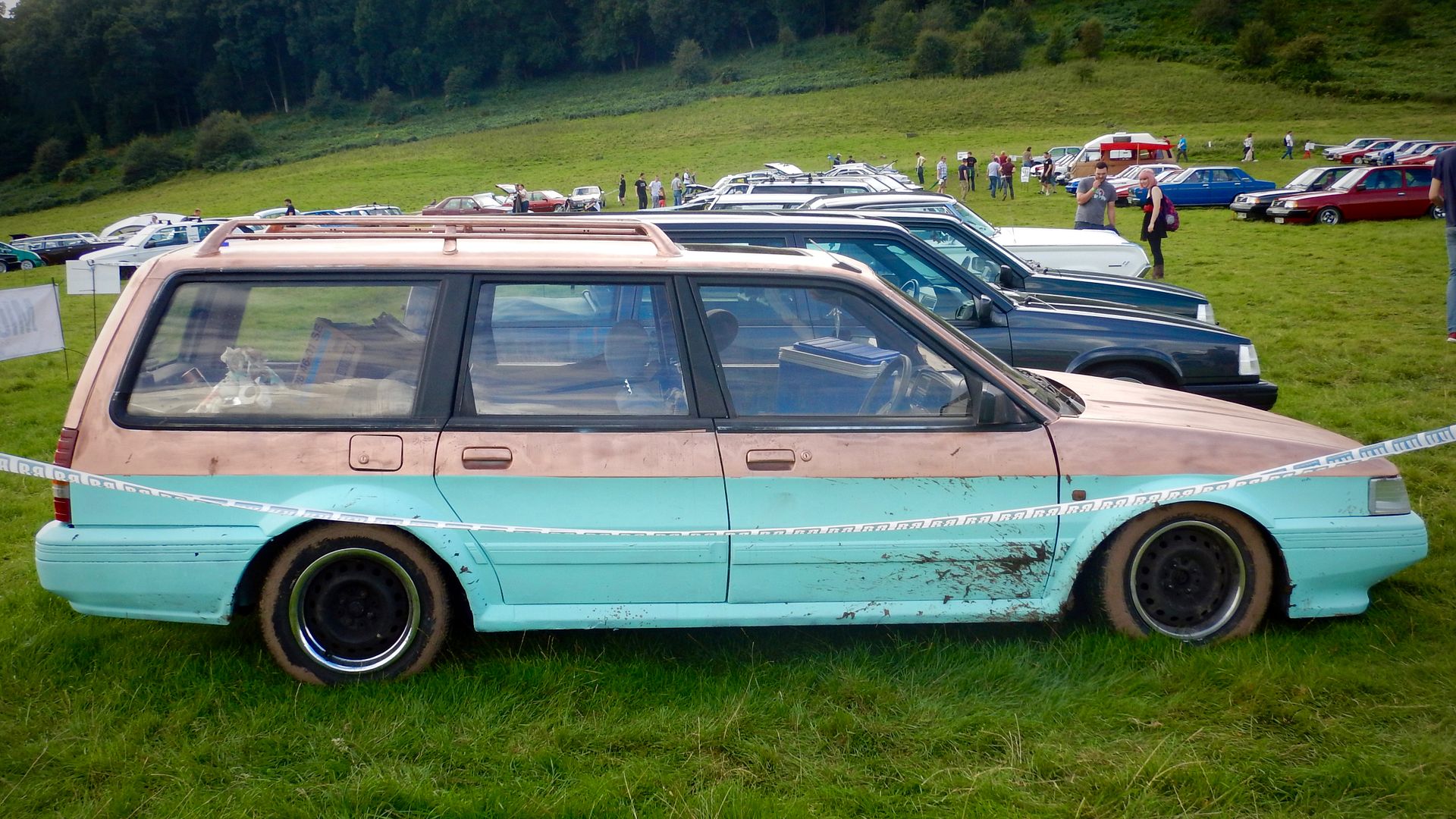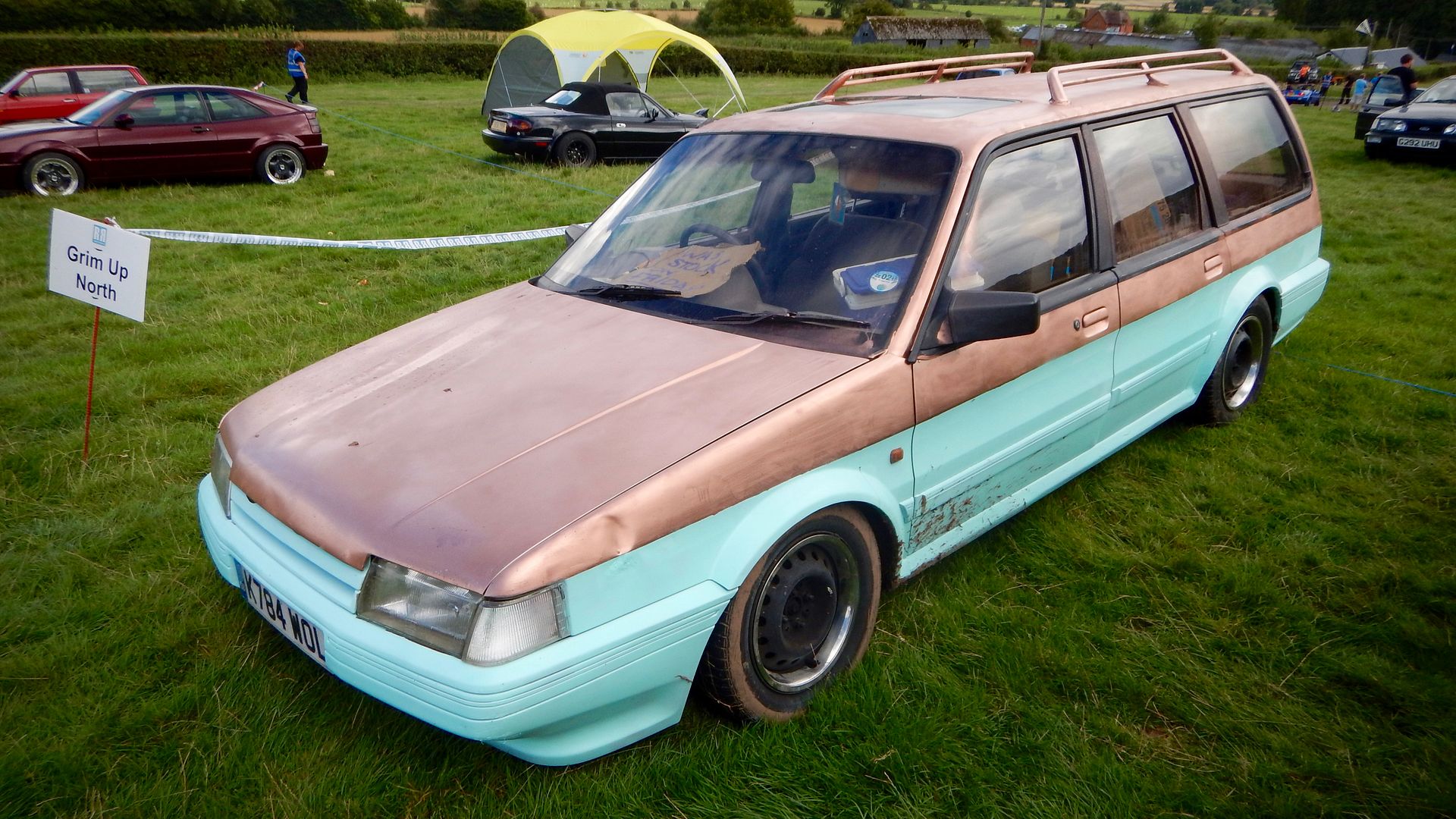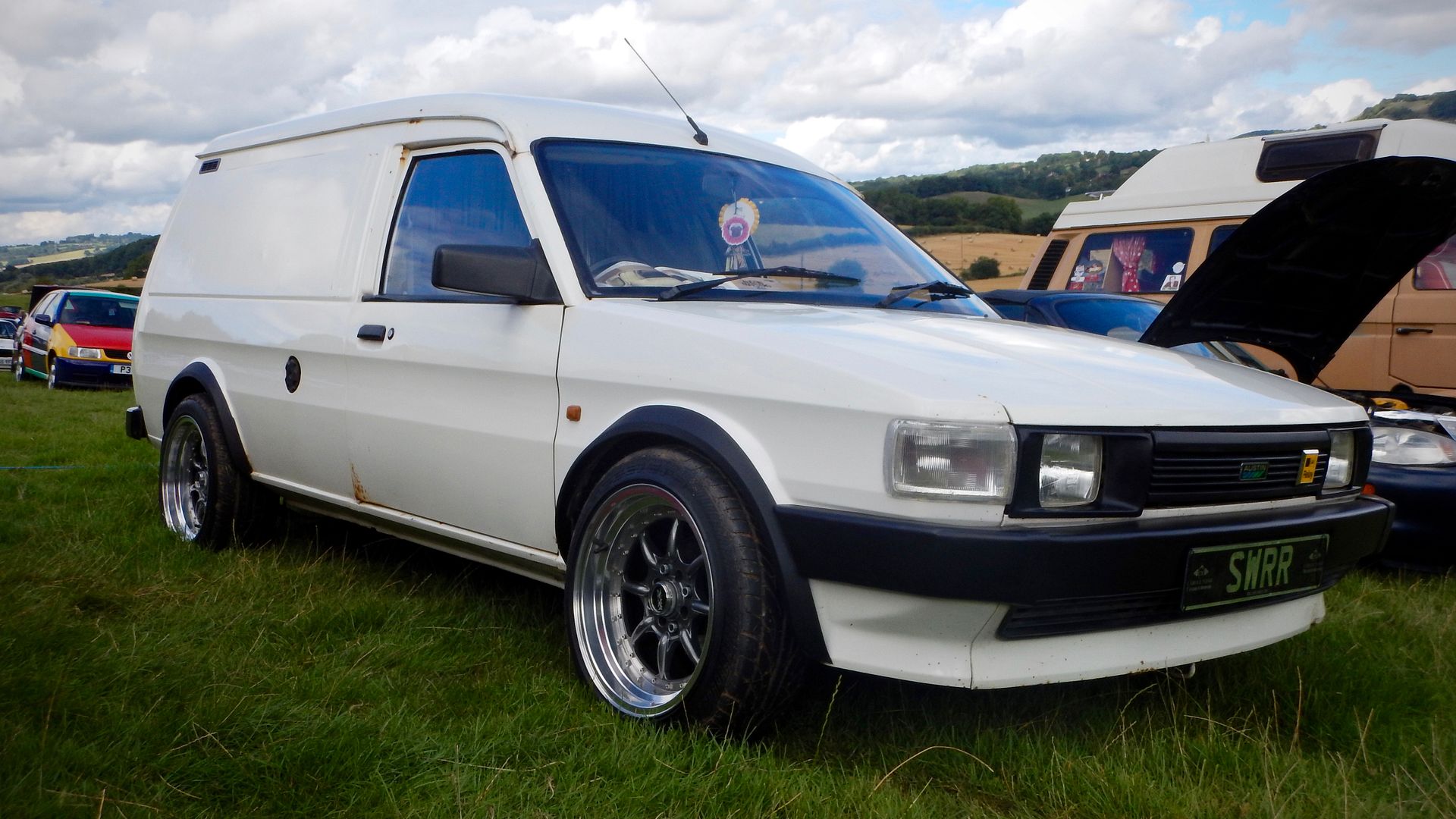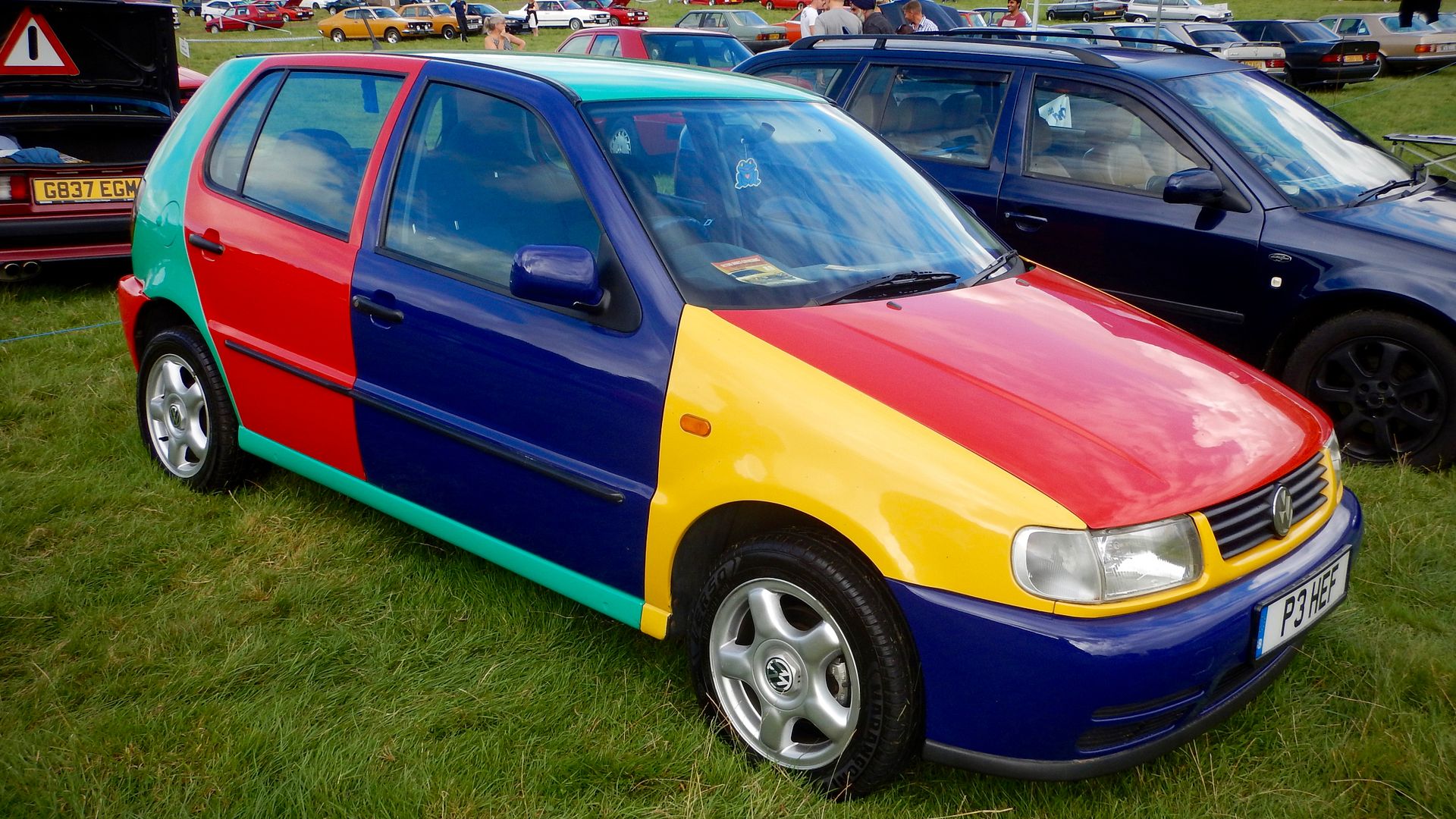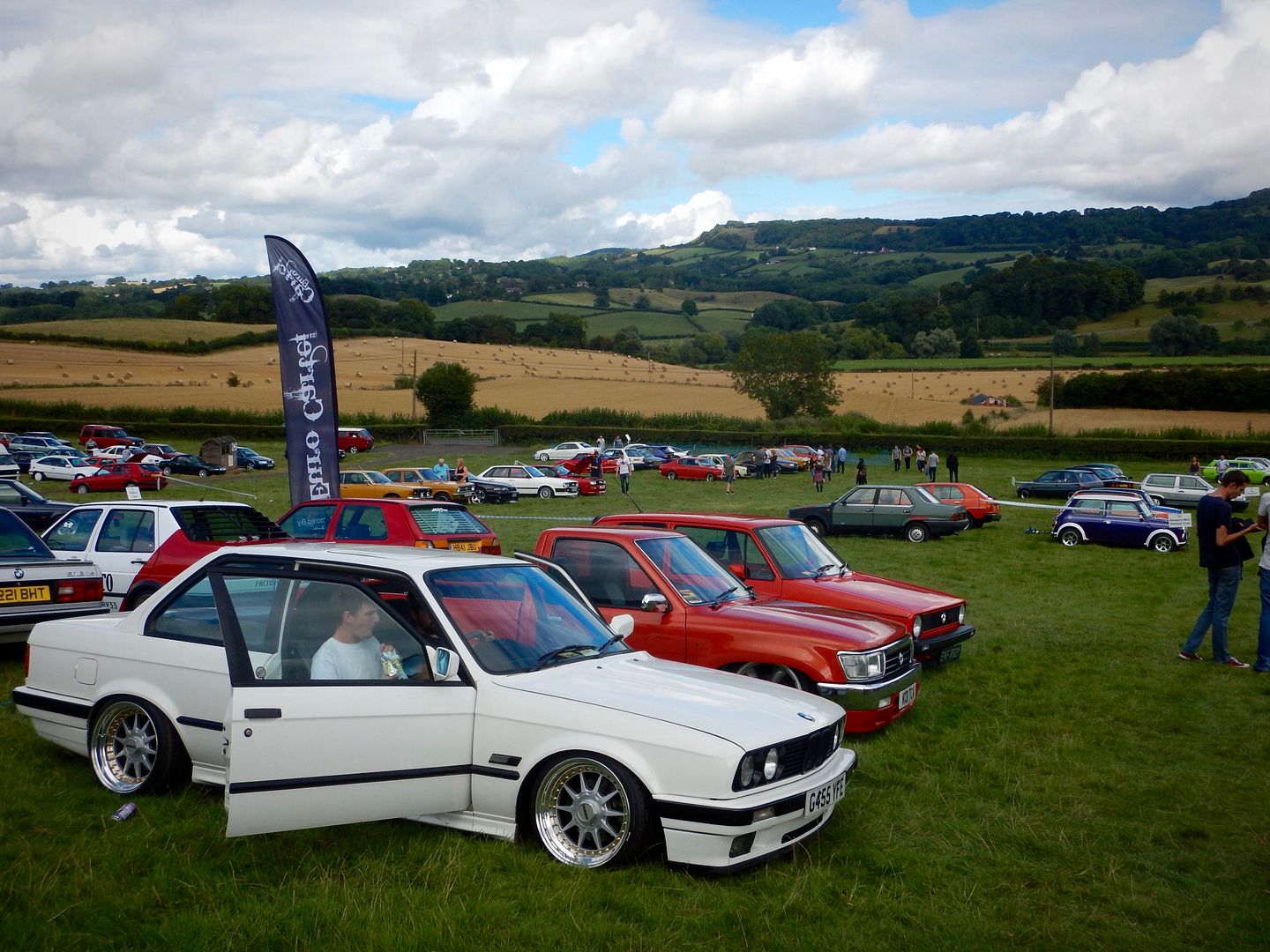 This one embarrassed me because I said 'Hyundai Pony' but nope a Mazda 323!..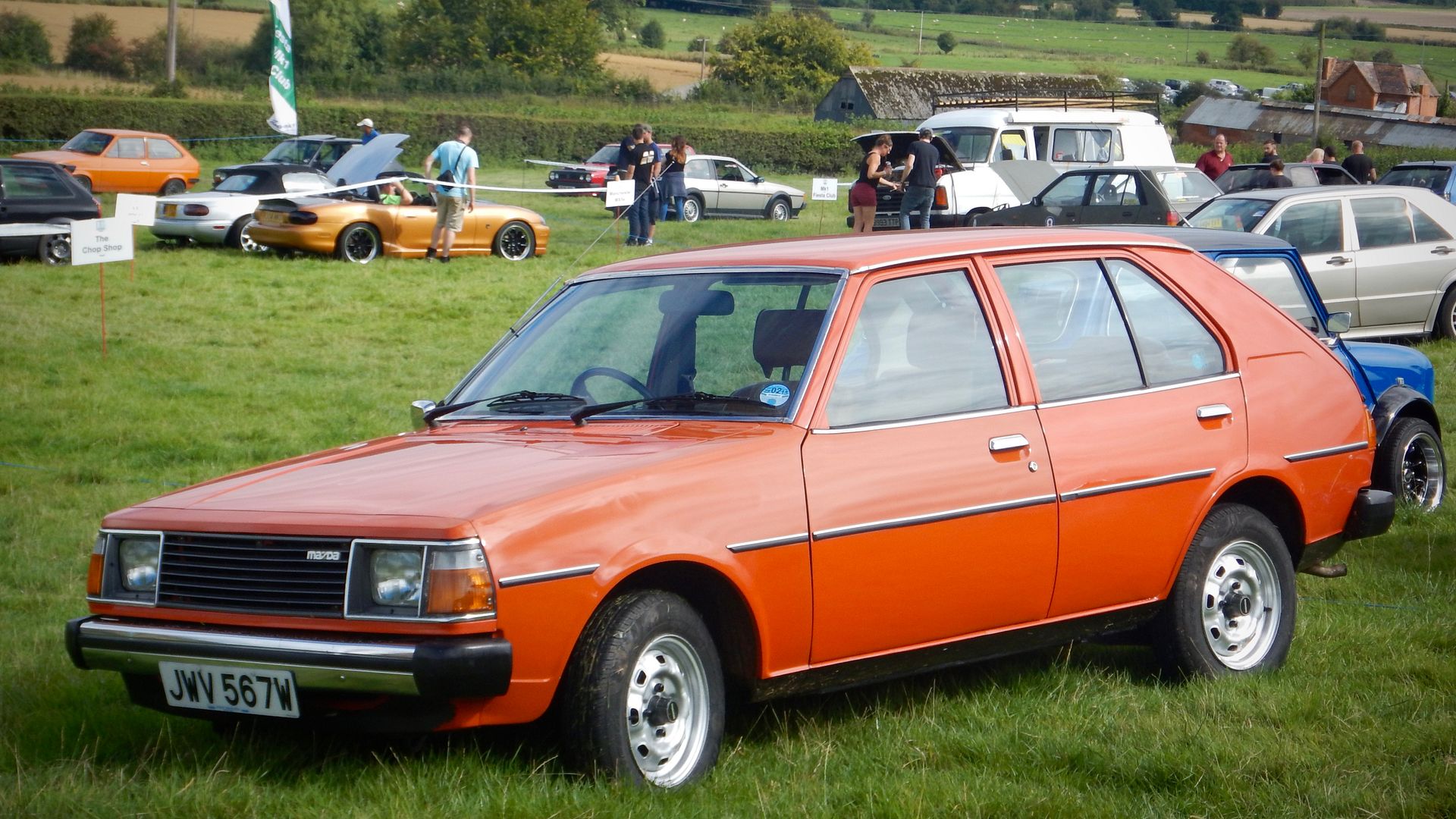 Cool cars, Awsome wheels...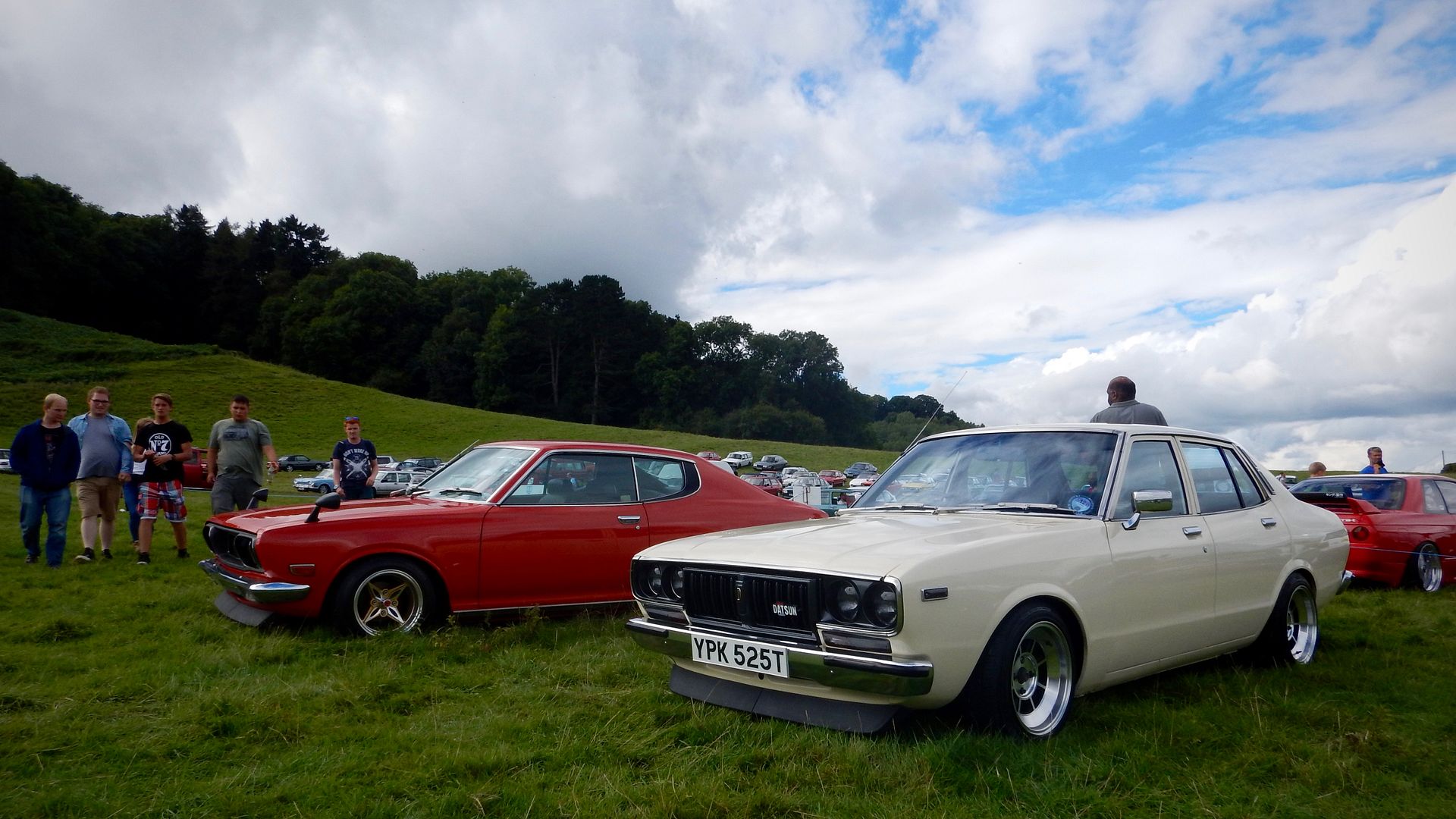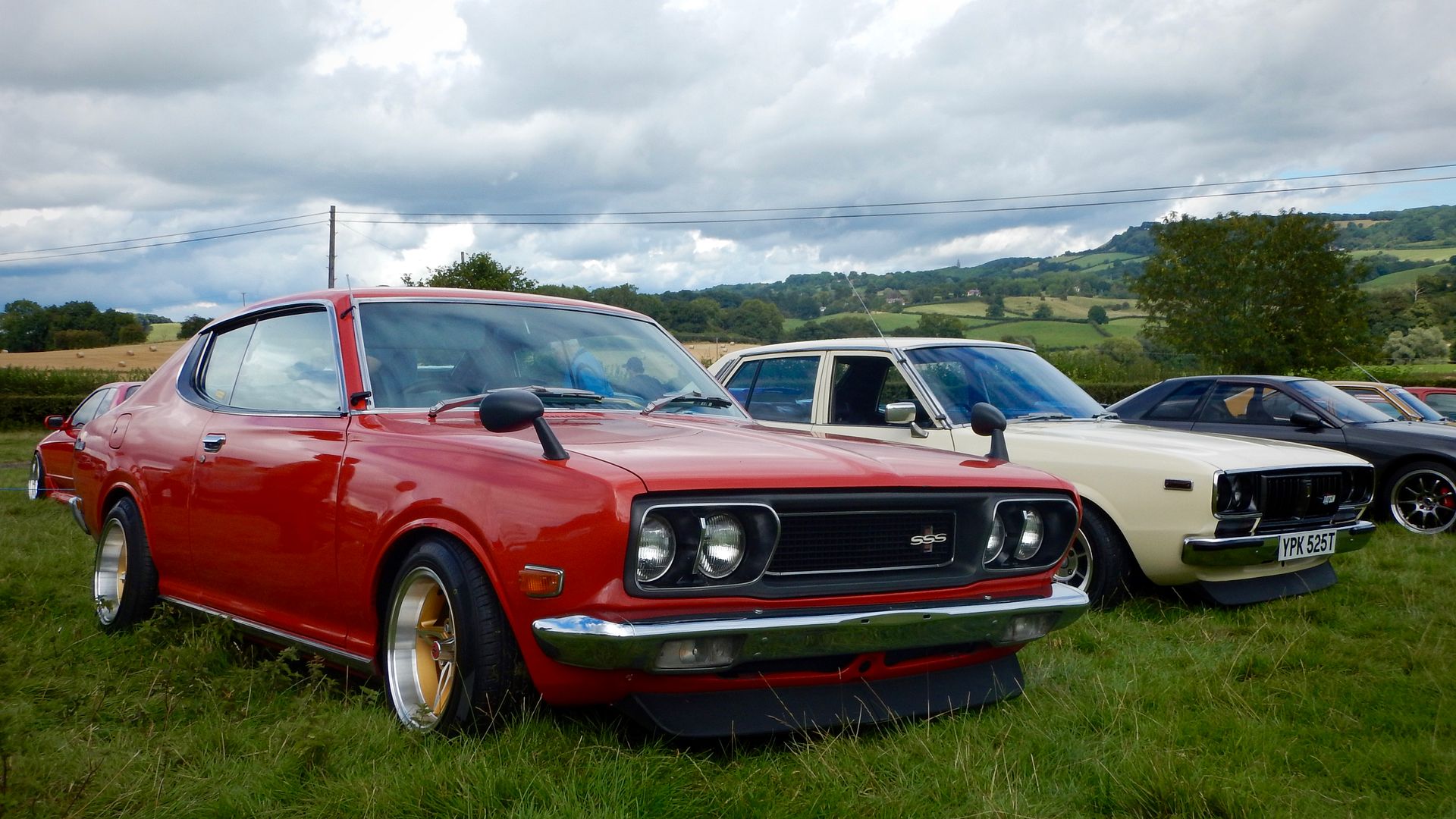 It was well in the afternoon by the time we got back to the Shonky Rocket and the field was emptying quite rapidly...
Time just seems to go so fast on the Sunday! We decided to call it a day too as we each had a fair distance to travel home. All that was left to do was pack up the tents and clear up our mess...
Luck had it that the 'Grim up north' lot were just about ready to leave too so I tagged along for the drive home...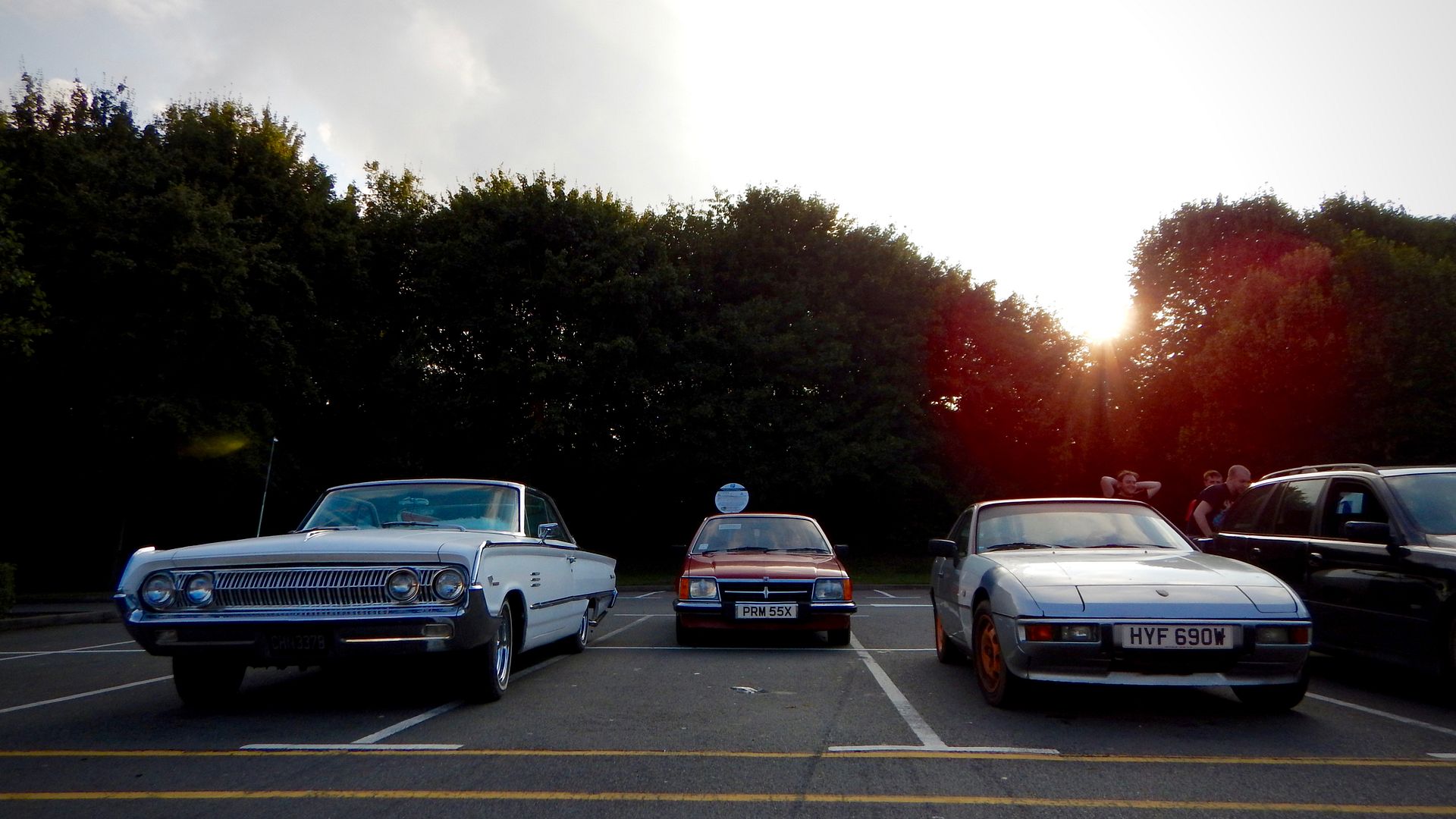 It was around 9pm when I got back so not too bad. I had a brilliant weekend so I would like to thank all the RRG team for their hard work and also the 'Grim up North' lot for letting me tag along.
Happy Days,
-Steve-