&nbsp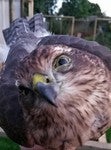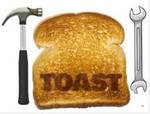 Thanks mate, yours sounds like a PROPER setup! Very nice. It is tricky making a garage look nice but cladding it in featheredge is a good, cheap way to go.
The roof lights do make for a good working environment in terms of light levels but it does get a bit toasty in there in the summer - would probably use fewer clear panels and/or add a couple of vents to the apex if I was doing it again but overall pretty happy with it.
Quick question - have your feather edge boards suffered any warping? My fence is feather edge and one or two of those panels have warped.