Post by mattTR6 on Jan 21, 2020 16:34:20 GMT
Long ad alert…
The time has come to (extremely reluctantly) put our much-loved Morris 1100, 'Rosie', up for sale. We bought this car as an MOT failure due to corrosion in early 2019 and, over a four-month period, it was treated to the time, care and attention required to make it roadworthy once more. The nearside lower sill was rotten from front to back and had to be rebuilt, sections of the front lower heelboard were replaced in both front footwells, then the rotten lower edge of the offside rear wing was cut out and replaced with good metal. The works required were detailed in the August and September 2019 issues of Practical Classics magazine.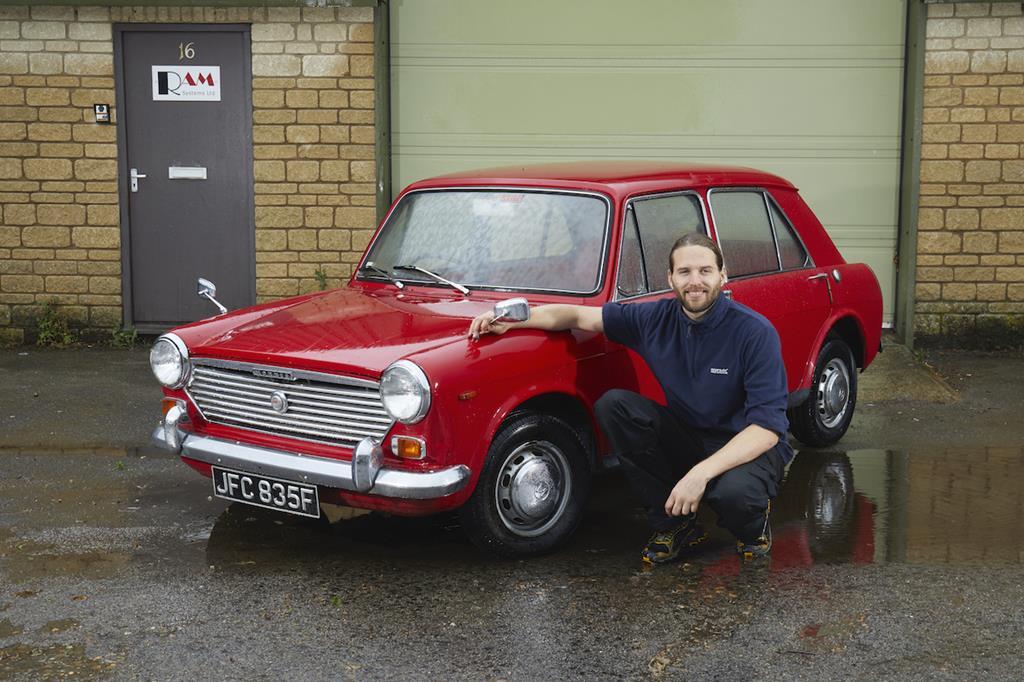 Outside of the metal works, the 1098cc A-series engine was treated to a full service, while I fitted a spin-on oil filter conversion, for better filtration and ease of sourcing spin-on filters compared to the original paper versions. As part of the drive to get the car MOT-ready, it was fitted with brand-new 165/70 R12 tyres all round, along with new wiper blades that actually clear the screen. The indicators originally flashed weakly and at a glacial rate, so I also replaced the factory indicator flasher unit with a modern electronic version, which means that the indicators now flash significantly more obviously and regularly! A fresh MOT certificate was secured in June 2019, which expires on June 16, 2020.
We pressed the car into use immediately, with a few niggles cropping up along the way – a grumbly nearside front wheel bearing was swapped for a NOS item, while the intermittently functional original starter solenoid was interchanged with a modern replacement. Fresh pedal rubbers were fitted in place of the worn-out incumbents, too. Since then we've covered an enjoyable 2000 miles or so and the car has never let us down. It trucks along sweetly, while the engine exhibits good oil pressure both at idle and cruising speed. The extensive history file states that the original cylinder head suffered a crack at some stage, so a replacement item was sourced, which was converted to run on unleaded fuel at the same time.
The previous owner, Jane Pusey, was a long-term 1100 Club member and had diligently cared for Rosie for 28 years, having bought the car from the original lady owner (and Jane's then next-door neighbour) in 1991. The car is currently registered in my wife's name, meaning it has had just three lady owners in 52 years. The aforementioned history file has MOT certificates and invoices dating right back throughout Jane's ownership and makes for thoroughly interesting reading. We have since taken the car back to visit Jane in Oxford, and she was delighted to see 'Rosie' back in rude health and being used and enjoyed.
The bodywork is now in good condition, with just a couple of areas in need of some TLC, namely bubbling corrosion below the headlamps on both sides and on the offside rear wheelarch. The car is garaged, so none of these areas have got any worse in the past year
The only reason this car is available is that we've spent the past eighteen months renovating a late Victorian property, and further funds are required for that endeavour. With the Morris having joined my Triumph 2000 and Triumph TR6 on our fleet, it is simply a case of, last in, first out. It has just 53k on the clock, too.
I'm looking for offers in the region of £3k – I can be contacted by phone on 07921 853482 or via email at mg261285@hotmail.com.