&nbsp
I have a 1986 Renault Campervan t1000 pop top I need to get rid of, it's failed the MOT on quite a bit of welding (aabout £300) and despite changing the oil, spark plugs, dizzy cap, HT leads, it's not running properly, it'll cut out after a couple of miles.
I have changed the water pump and put in new belts too.
it's also had a few other bits, new bumper, 2nd hand headlights ( hard to find!) nearside rear half shaft.

It's a 1.7 Automatic, although it does change geear, 1st into 2nd is a bit of a drawn out affair, and revs quite high before it changes up, the ATF was changed recently, think it uses the Renault 25 gearbox, whcih wasn't a good one in the first place.
This is it:-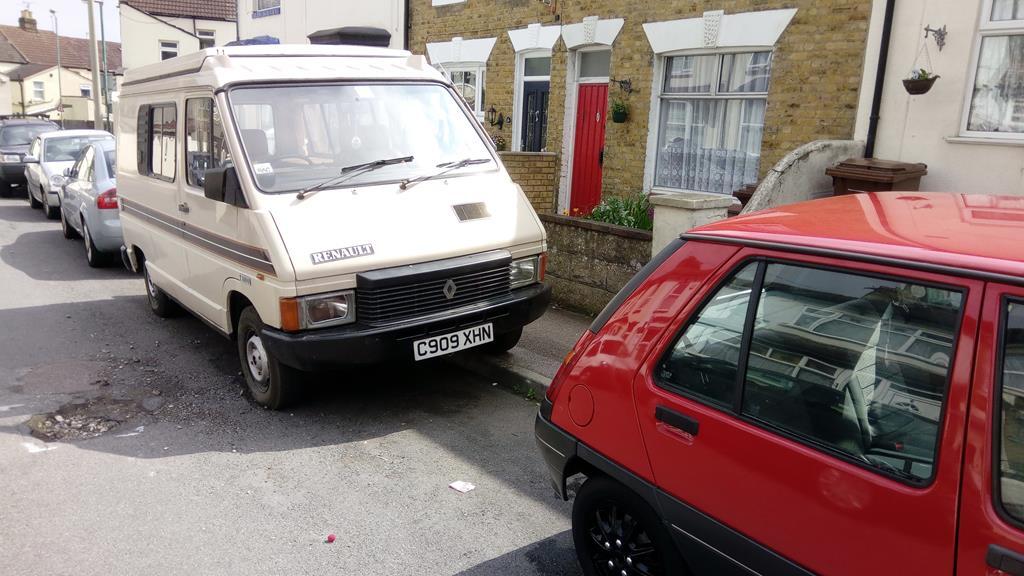 How much does anyone think it's worth as a whole? before I contemplate pulling it apart.
The interior isnt bad, it has a hob, sink, fridge, beds in the roof, I'll get some more photos .