Been after a 500cc velocette for years, finally bought one before they get out of my price range!
These were basically hand built and were high quality.
Regarded by many as the finest British singles.
I can't really comment on that but I love them, so I bought one.
Wouldn't be me if it wasn't a very rough one though!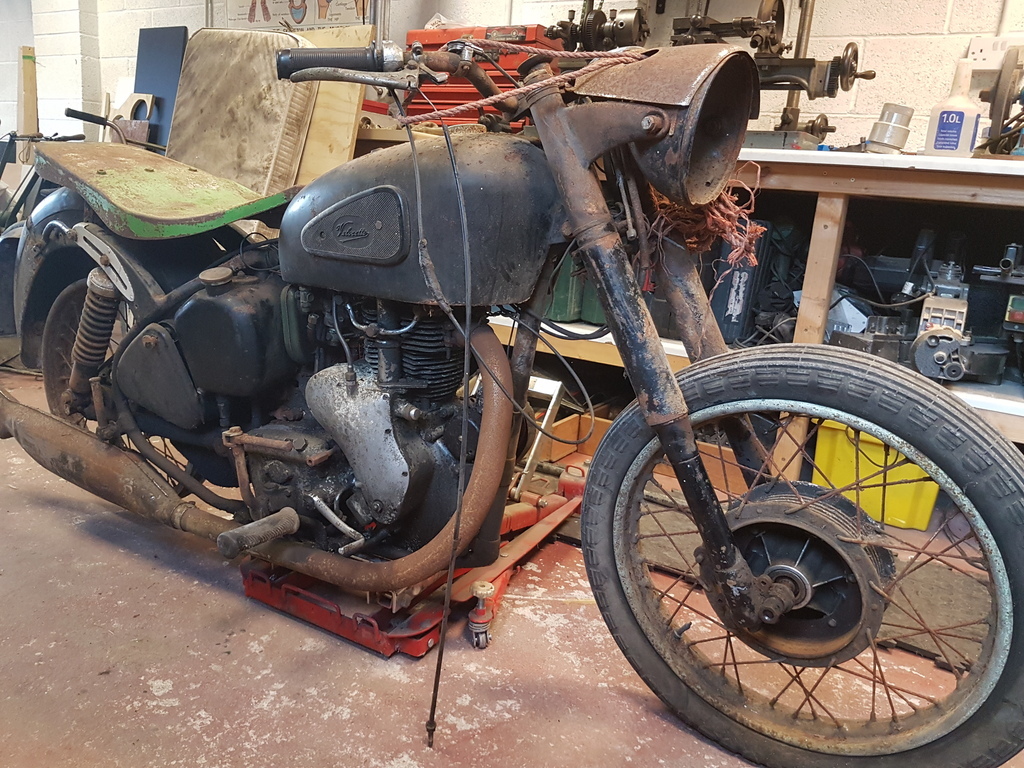 It has some quirks and unusual features. A few wrong parts too, but it probably wont stay 100% stock anyway so who cares.
Picked it up on Sunday and its already in bits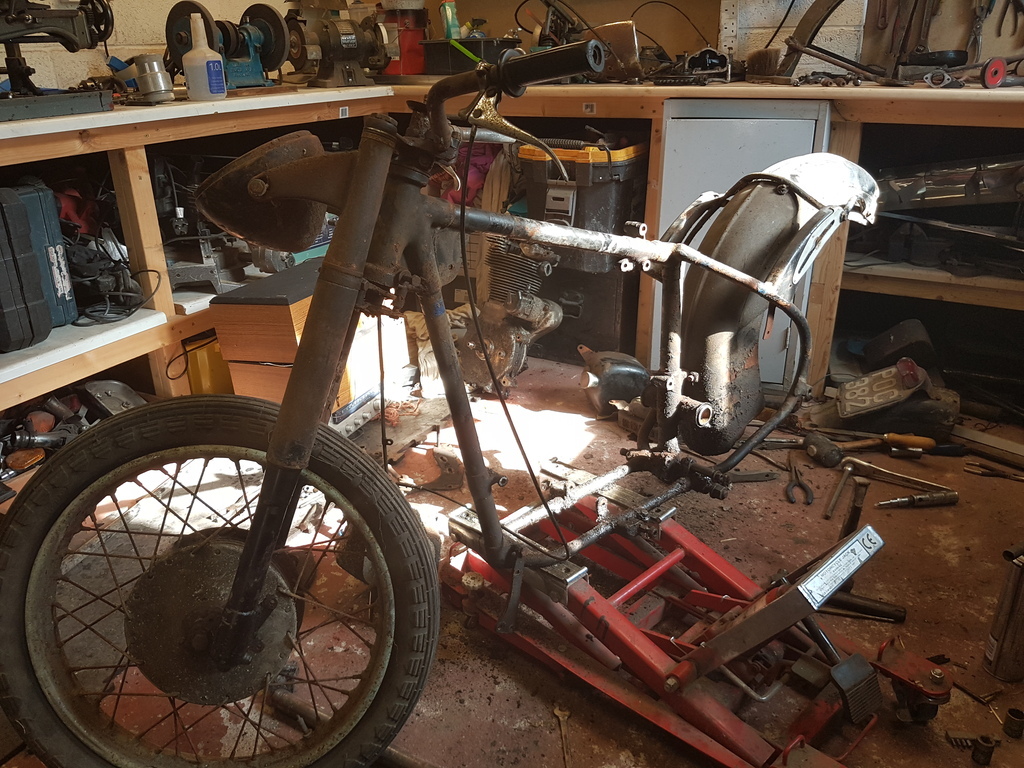 Basic plan is full strip, coach enamel repaint, new chromework and some more power.
I think it has 25bhp iirc, but they made a venom version with 34bhp I think. More is possible, all depends on how unreliable and hard to live with I'm prepared to make it!