Hi Folks,
I enjoy reading here for many years now, so it seems to be time for my first showcase entry:
This is my pride and joy, a 1976 Passat Variant in gorgeous (and quite rare) Miami Blue.
Prequel: Job, Family, knees, all factors that made me realize it´s time to say goodbye to the dogma of "Built not Bought" when I want to stop dreaming and start driving.
I was looking for a really good pre-facelift Passat B1 Variant for many years, six years ago I intensified my search and started to put up search ads, told everyone I know from 30 years of fettling with old VWs to spread the word, but after five years of searching (and 1000´s of kms wasted to see cars that were "not bad for a B1" or "easy to fix" or "tiny bit of welding needed"), in june ´19 I was ready to give up. In a state of frustration, I bought something completely different: a ´82 Chevy Suburban Silverado 6.2 Diesel (dealer installed Banks Sidewinder Turbo), 4WD, factory suspension lift, LSD´s and big wheels, 2,4m high, bright red inside and outside, a real monster.
Fate can be an a**hole, four (yes, FOUR) days later I had an incoming call from an unknown number "Hi. You are Norbert? You are looking for a B1 Variant?"...
Long story short, the ´Burb was sold on and the Passat was bought, probably spent faaaaar too much money, but I´m a very happy bunny.
The car was originally delivered to southern France as a bare naked base model, only options were heated rear window and rubber strips on bumpers. No headrests, no armrests in doors, no wiper interval, no cigarette lighter, no pillar covers, no rear wiper, if it was a Porsche it would be the ultra-expensive "Clubsport" option ;-)
As far as it can be tracked down from the few paperwork I have, the car was put into a barn with dead engine at relatively young age, where a professional "car-hunter" recovered it in 2006 and took it back home to Germany. Here it was sold to Alex, 70´s VW Waterpumpers ethusiast, who saw the incredibly good body and gave the car a careful makeover, with a "no bondo!" paintjob on the outside and a thorough cleaning inside. All interieur (except the carpet), headliner, boot and engine bay are untouched original. The frozen engine was replaced in several levels of upgrade, final setup was a DX (1.8 K-Jetronic from Golf Mk1 GTI) mated to a 2N 5-Speed box from Passat 32B. The Suspension developed to custom made coilovers front and Ford Mondeo lowering springs rear, Koni´s on all corners and Brake upgrade to Mk1 GTI standard.
The suspension job is absolutely marvellous. It´s firm, but not a ´muppets car´, really a B-road weapon. The ~115hp from the DX are backed by decent torque and, together with 900kg curb weight, can surprise drivers of modern cars. The stock exhaust seems to have lost lots of it´s stuffing, the sound is not ridiculous at idle or constant driving, but it roars, screams, pops and bangs when bashed :-)
I added a few personal touches, a set of fully polished BBS RA´s, NOS bumpers, chrome mirrors and grille, original tach, and that´s as it sits today.
Cheers, Norbert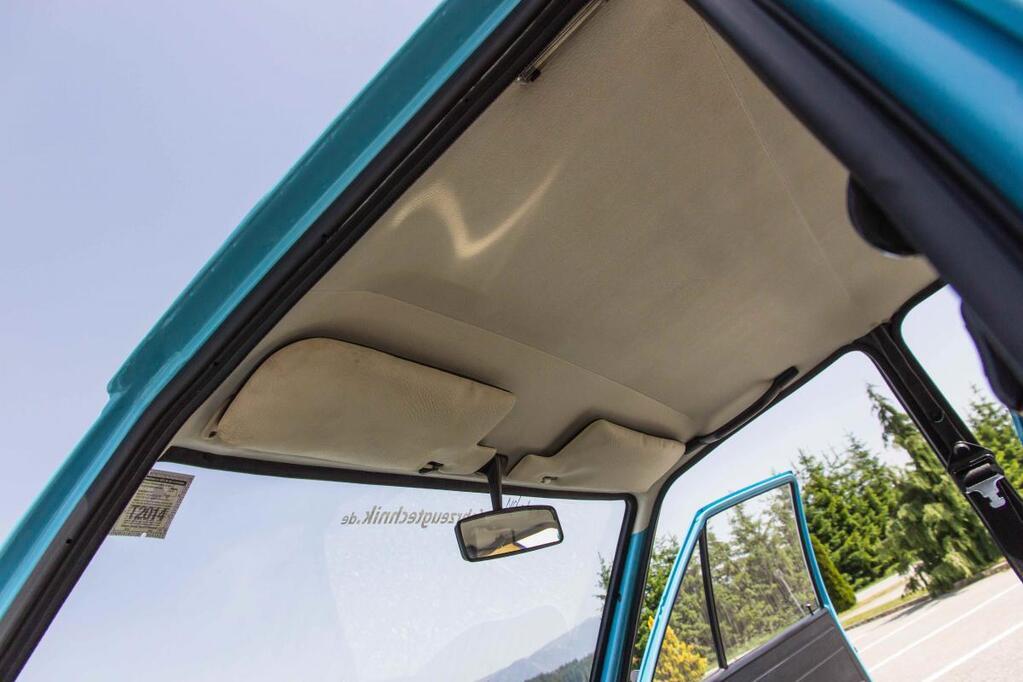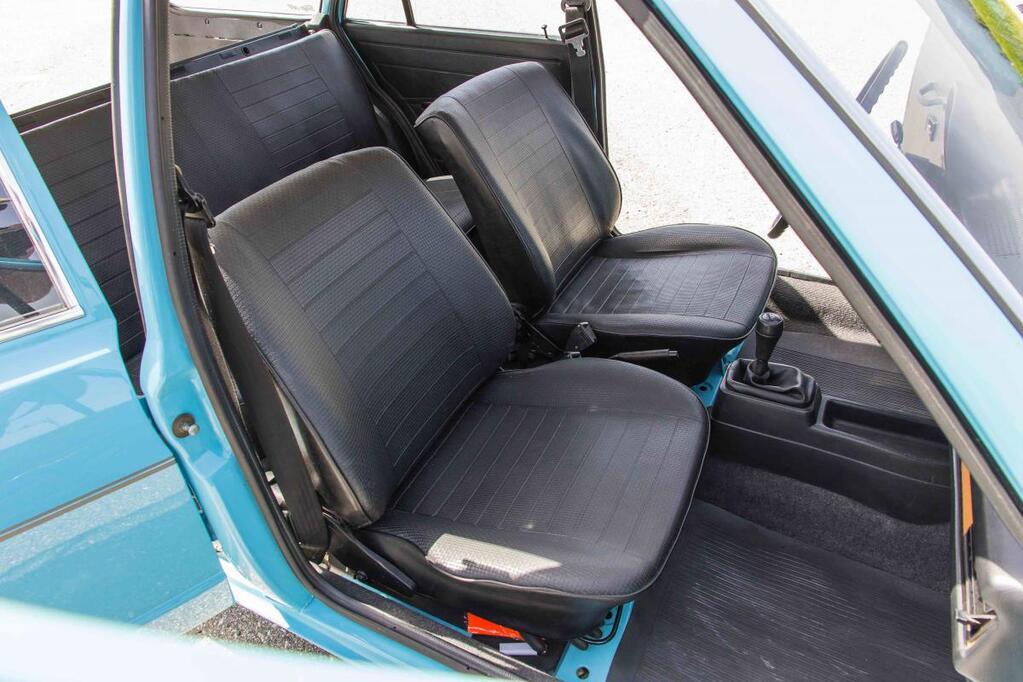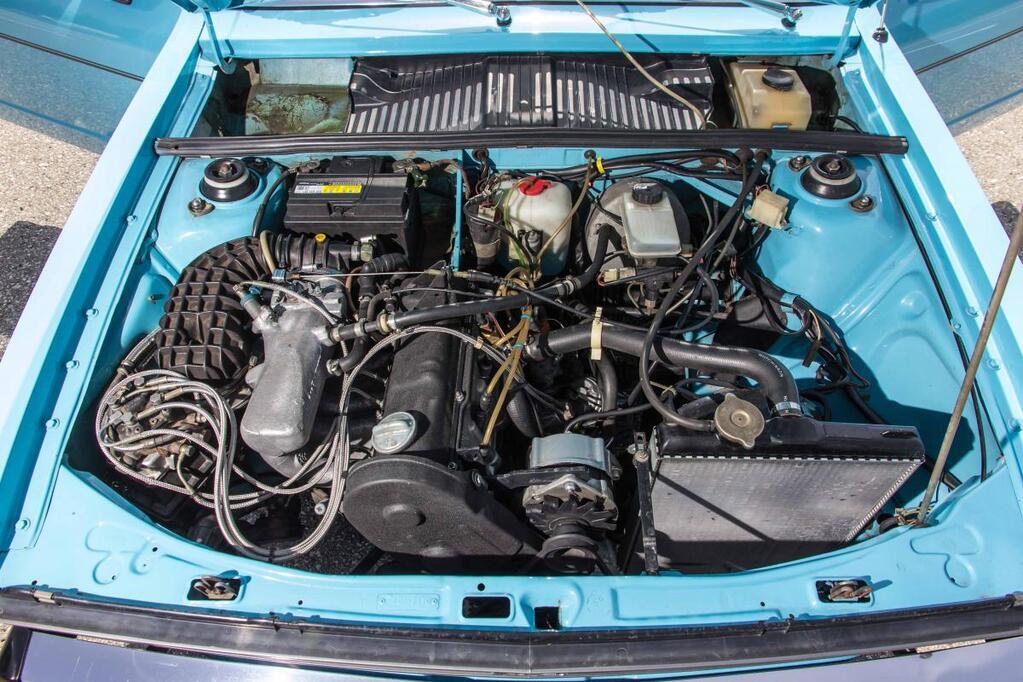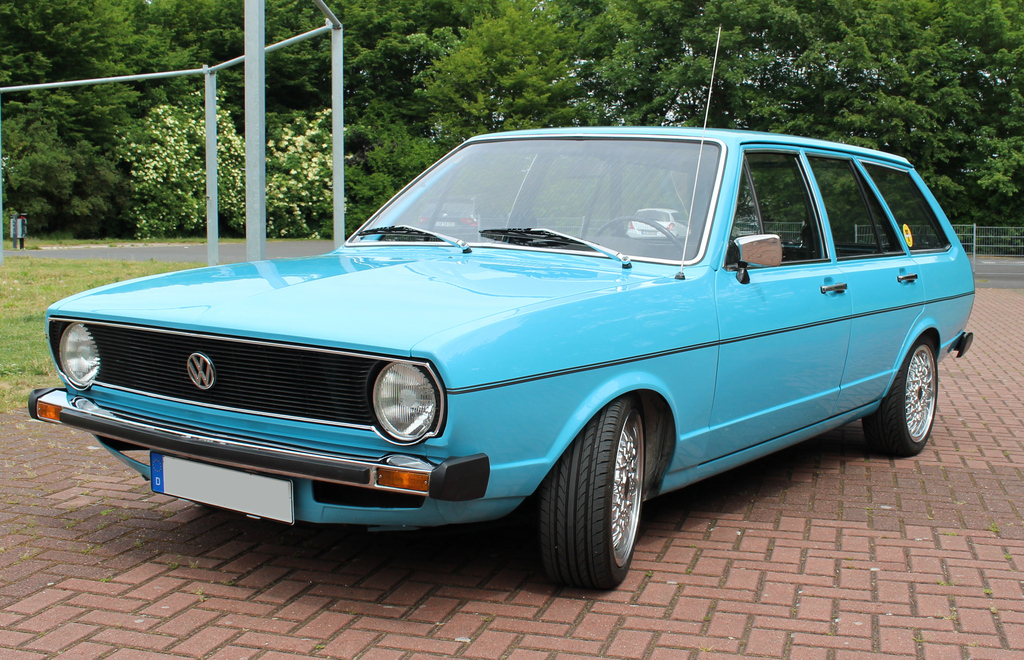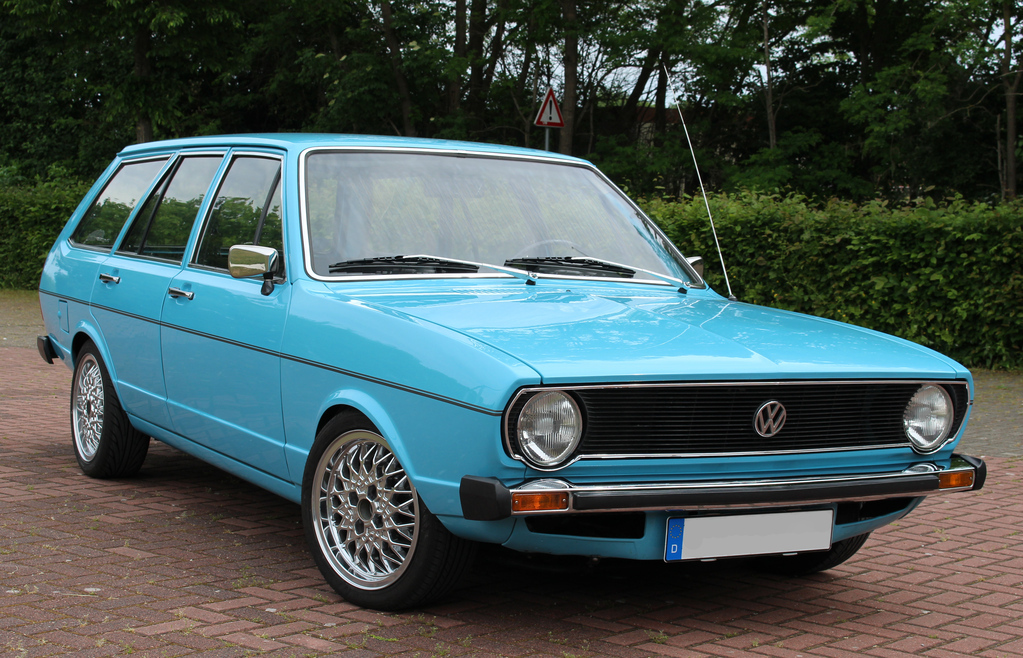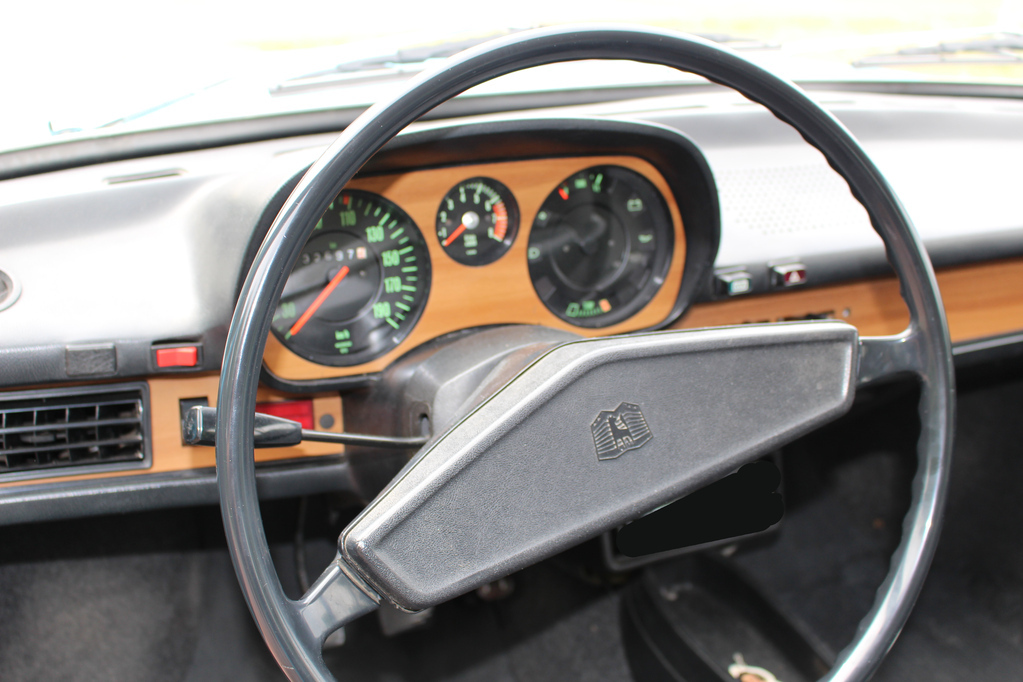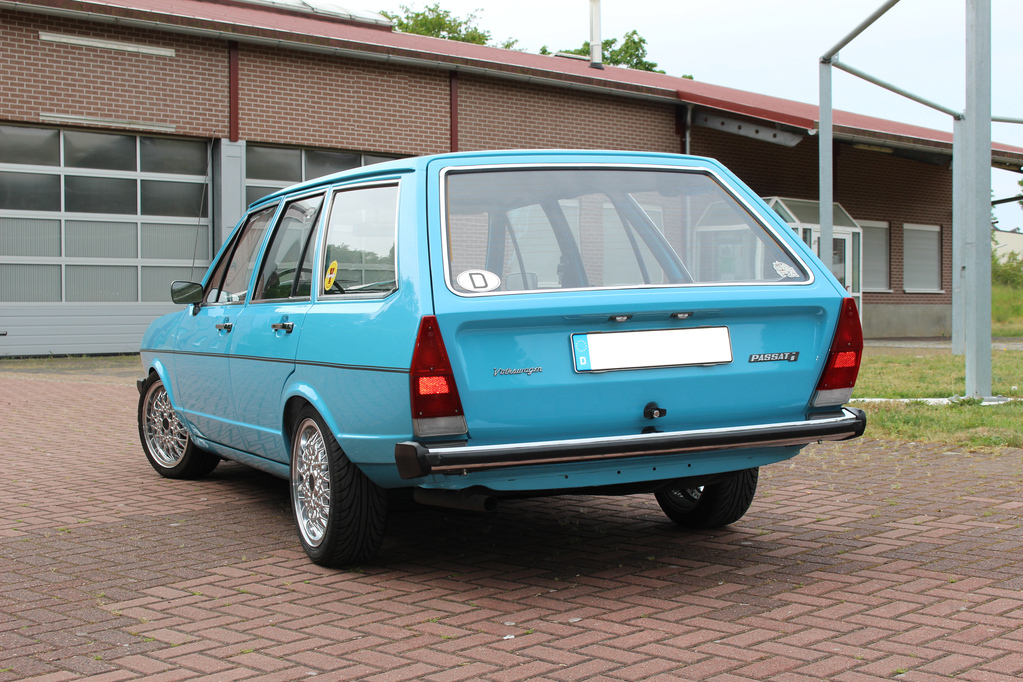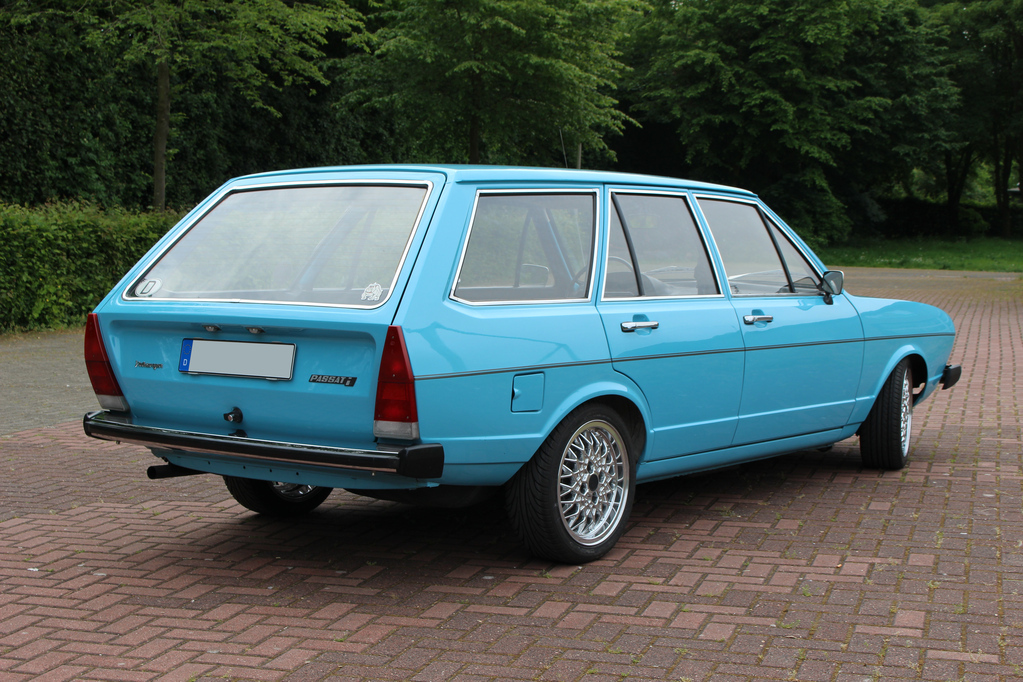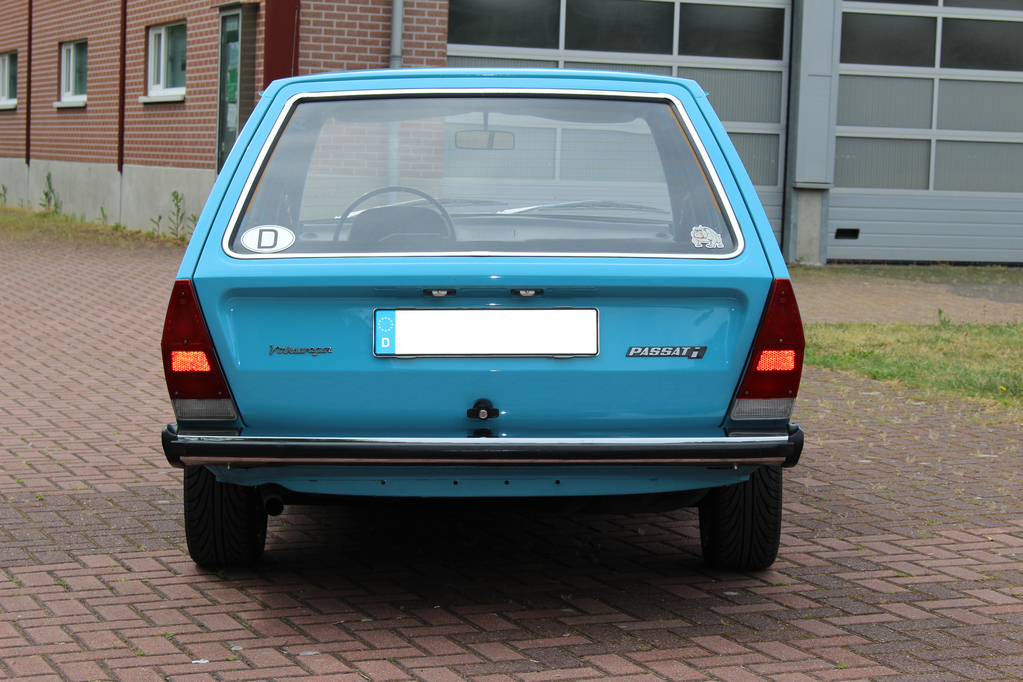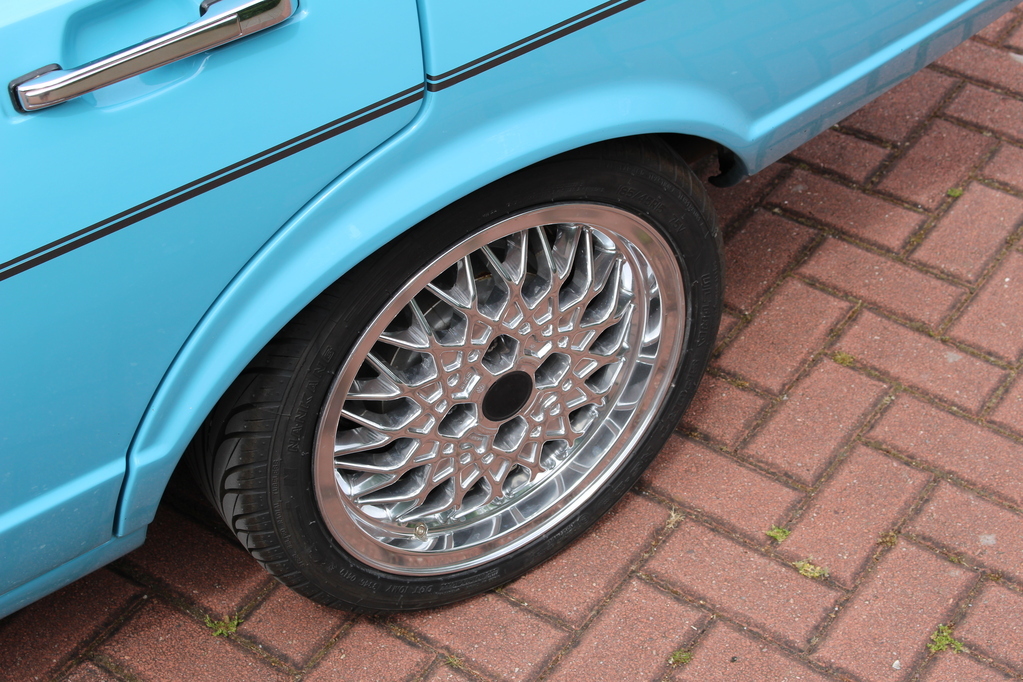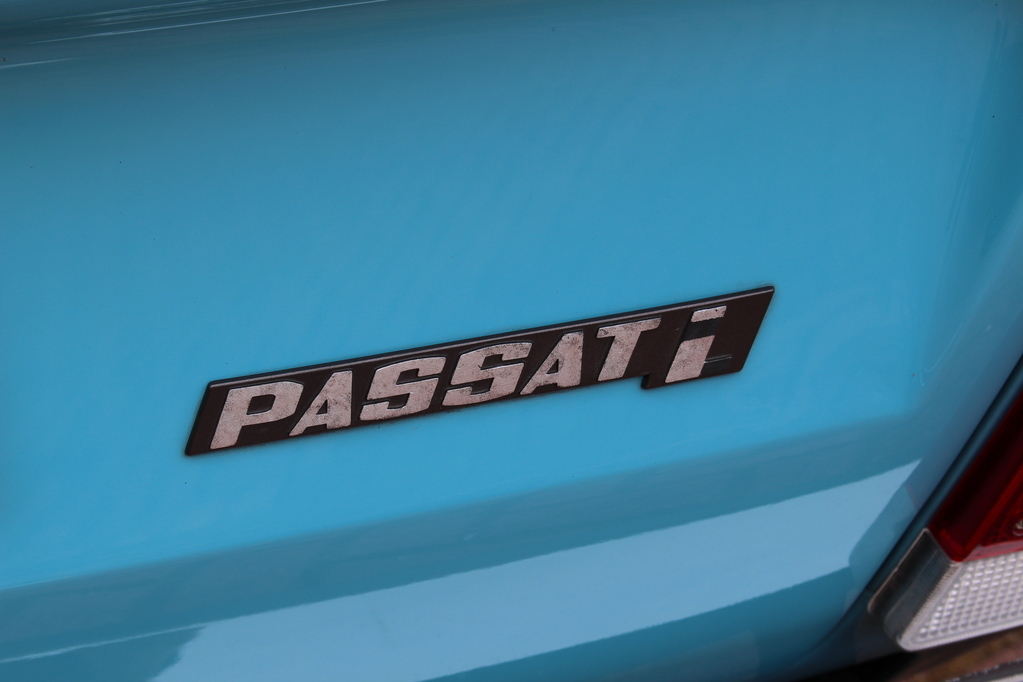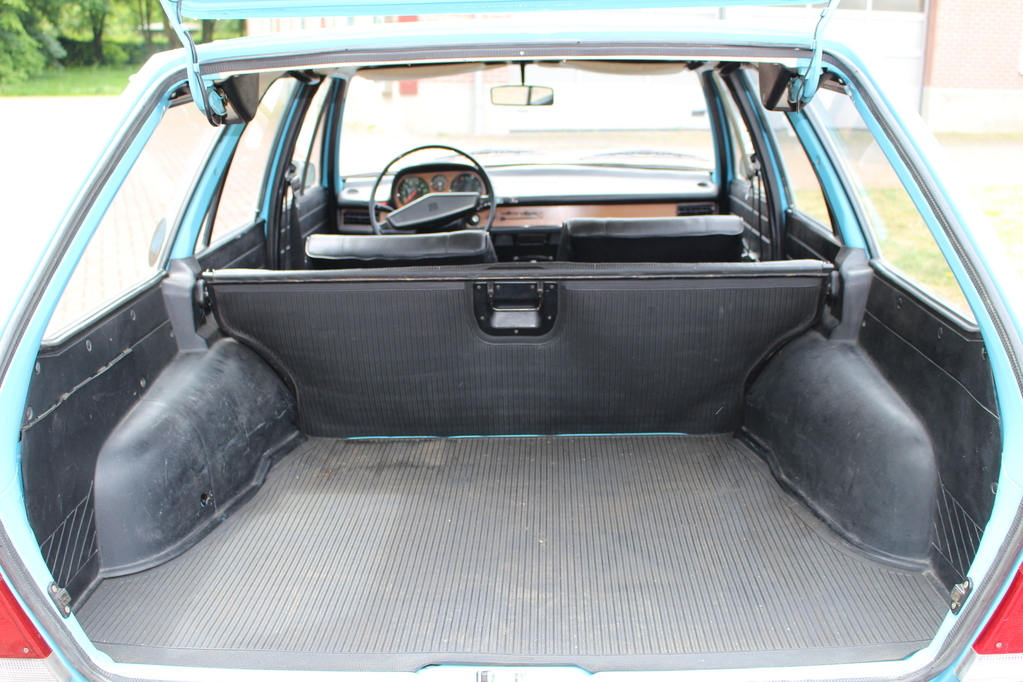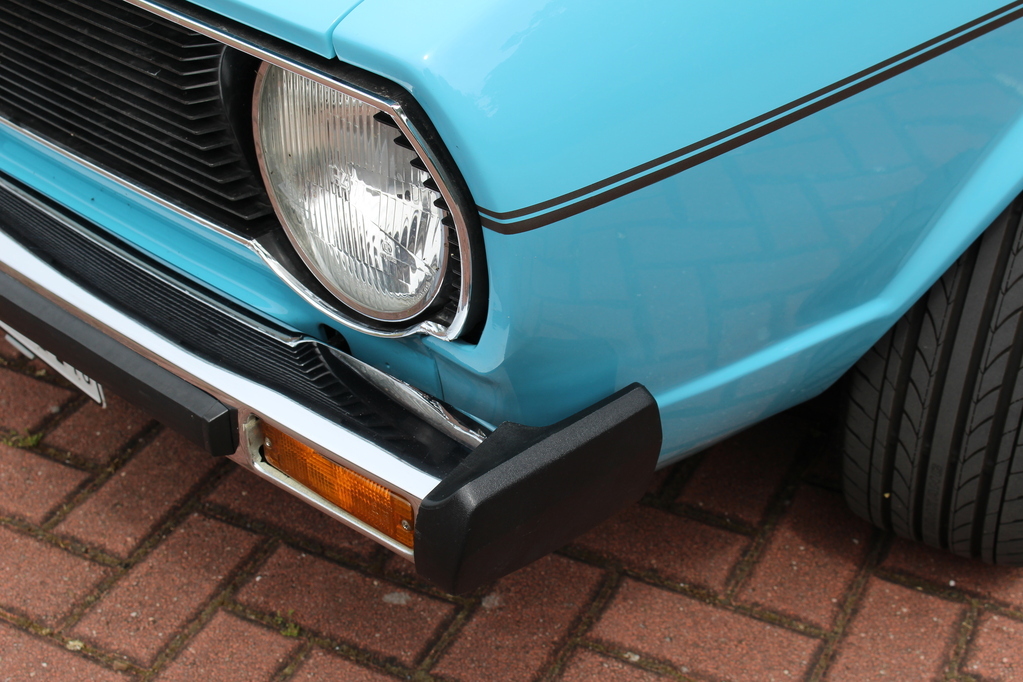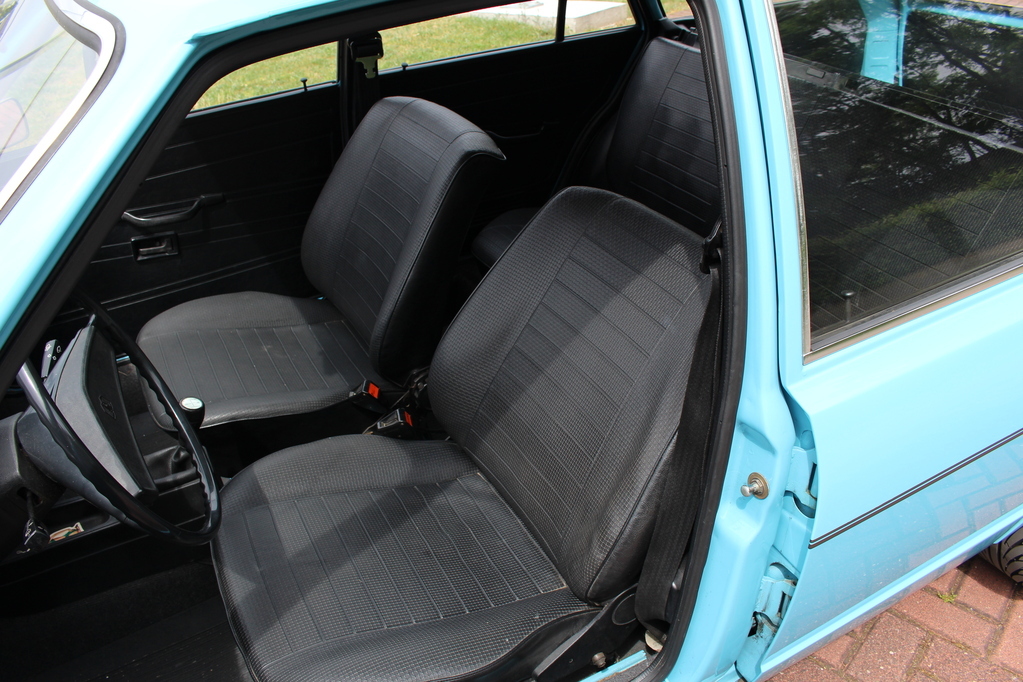 t