Grizz mentioned my old 27 T [edit: in my Anglia thread, not here]. I see it's up on eBay for £12.5k: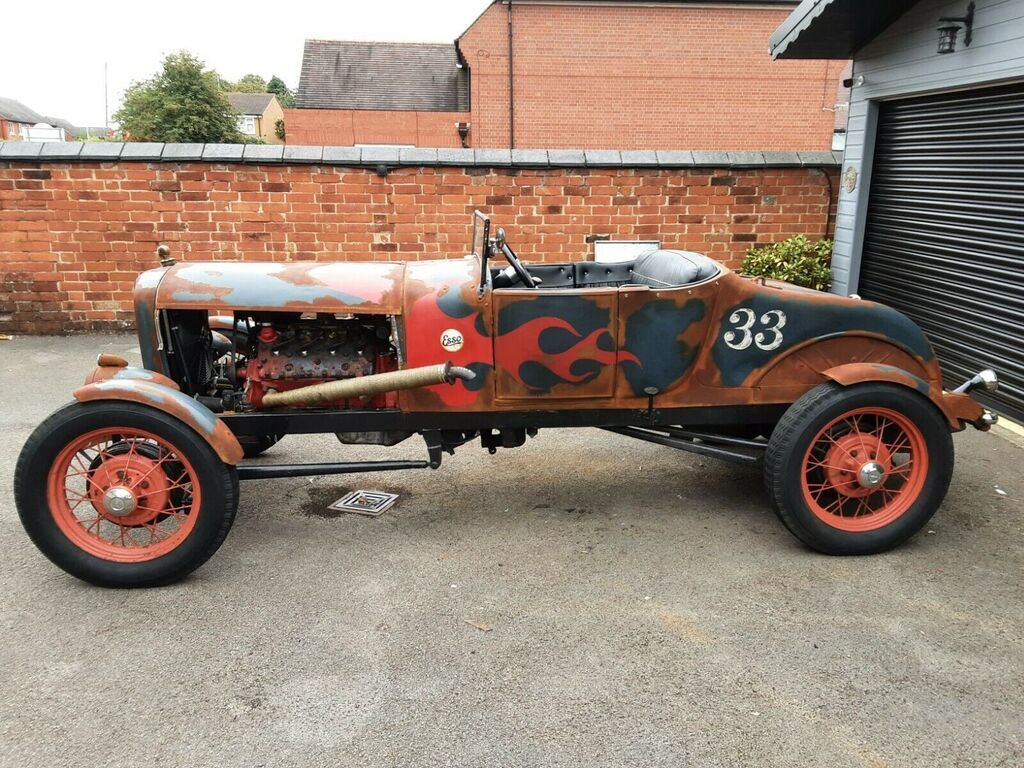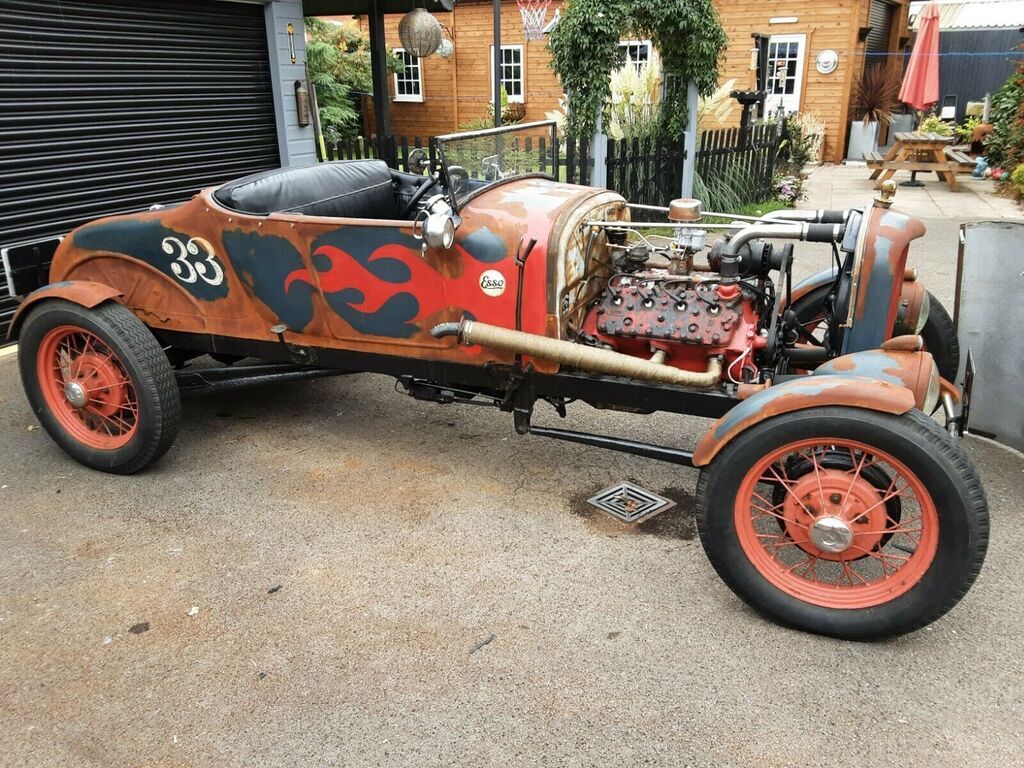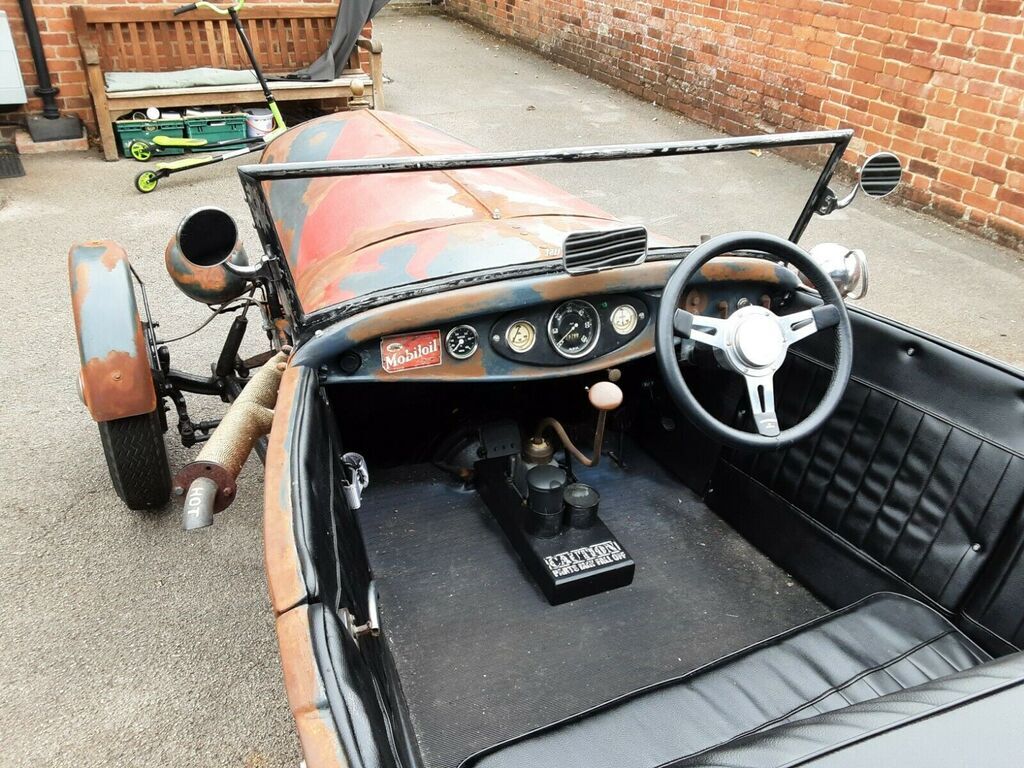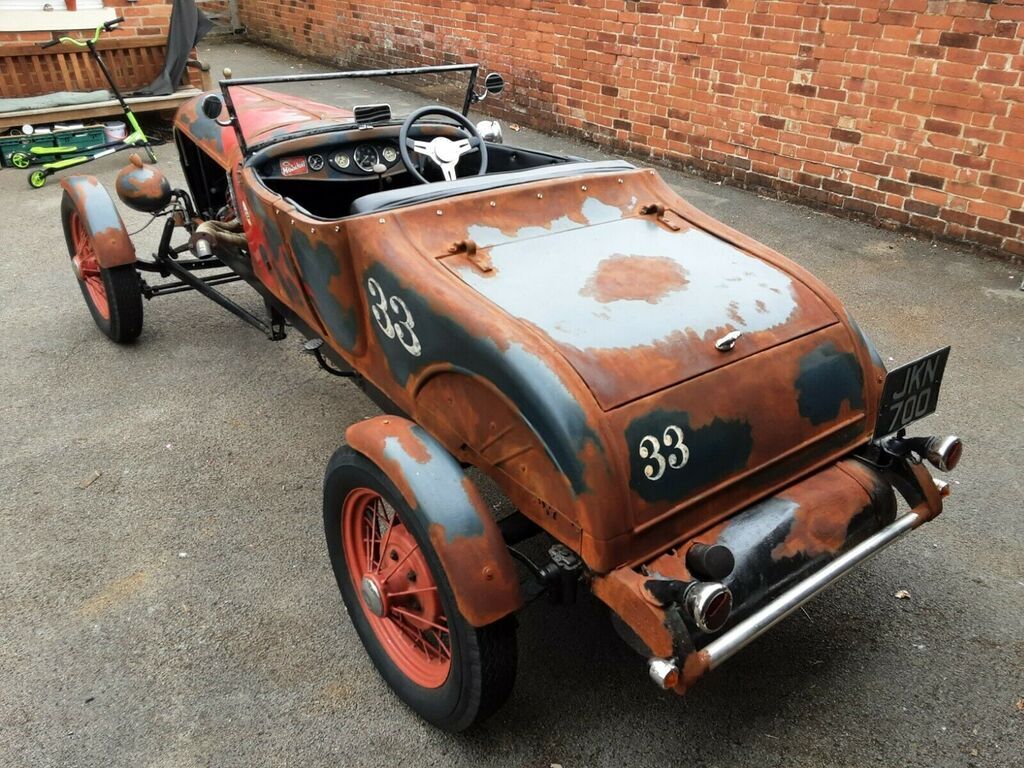 Where to start .......

Built originally approx 20 years ago by renowned hotrod builder and nice chap in Norwich (wensum Valley restoration ltd)

Some basics before the detail

Mot and tax exempt (registered 1948)

4000cc flathead ford v8
Modified pop browns chassis
Ford 27t glass tub fully tubular framed / Rock solid hard and very hard to tell
Steel bulkhead bonnet door and bootlid
5 speed zf gearbox (bomb proof and very desirable)
Ford pilot v8 running gear
37 zephyr steering box rebuilt Cross steer set up with no bump steer
19 inch model a wire wheels all straight
Hydraulic brakes all round with hidden chassis mounted servo.

I bought this car 6 months ago , I'm a qualified old school mechanic (not a have a go youtube mechanic)
I really just liked the look of this car although came to me as a non runner due to timing issues and needing a big cuddle. I have thoroughly enjoyed working on it . Now done (I have a habit of this)
It's for sale mainly as looking at it is one thing driving it and the attention is another. I know now that being the centre of attention is not for me. I'll stick to my more standard yanks. If space wasn't an issue and so many cars around me I would happily keep it as an ornament. Just looks great.

Original builder did a professional build although next two owners (no disrespect) perhaps drove it rather than properly maintained it . They have the right idea I spend my life fixing them and very little time enjoying them.

I have done alot to this car. The engine is a late licenced Ford German built v8 flathead. All parts the same as the early standard Ford v8 8ba unit apart from bosch distributor, starter and dynamo.

I have now at large expense modified (with correct parts) now has brand new stromberg e fire electronic front mounted dizzy ,matching correct ohm stromberg coil and stromberg leads. Standard American starter and dynamo. The German built units are higher quality castings than the American units. Now anything needed is off the shelf

The engine came out of a portable compressor with only 100 hours on it. Like new honestly. Zero smoke, zero overheating , really like a Swiss or German!! watch.

What ive done

Fitted brand new stromberg 97 carb and e fire distributor . Yep brand new ££££

The rust is all fake, check out voodoo paint on ebay I've done loads cars with it. Sits on top of existing paint rusts like rust but not real. I like the look, if you Don't you don't . Paint it. I'm done with trailer queen's you can't park at tesco. Looks like rust changes colour like rust. I've added texture so extremely convincing . . You could wax or lacquer to fix the finish. But I like the way is continuously changes depending on weather etc. Mechanicals being right is more important to me.

Engine work as above
Proper service all lubes drained flushed and refilled correct top end quality spec and yellow metal safe where required. Engine , box, diff, brake fluid, bearings,shocks etc etc. Big job if you do it right.

Proper coolant flush and new thermostats

Took radiator out and professionally cleaned and pressure tested.

All new shoes, wheel cylinders etc

All hoses and just about anything rubber replaced / engine mounts etc

Tank flushed (precaution)

Improved interior extra gauges etc and they all work / new seat foam and general interior improvement

Discreet digital voltmeter and usb charging point. Phone satnav etc

Decided to chop screen height for looks and new screen made now fabricated top rail can be removed with discreet bolts so glass easy to replace if needed.

Spent alot of time ensuring all panels gaps to door and bootlid are A1

Added period accessories a pillar mounted spot light etc

Removed alot of shoddy brackets and eBay cheap bits and peices and anything that was not done to my standard

Fitted 16 inch elec cooling fan , adjustable cut in and out. If stuck in traffic etc.

New kingpins , various other components serviced

Fitted nice mountney steering wheel (standard mgb splines)

Loads I've forgotten already . A chat is the best thing to do.





She starts and runs perfectly, no nasty noises, drives straight, stops straight, goes like the clappers, and is far away from many amateur cars you see that kind of look like this. Feels really tight and together.

Registered as 4000cc wolseley 1948 original nice number plate worth 2k

I've insured 80 per year mot and tax exempt. Car in my name at my address, come round , have a brew , see my other cars , nothing to hide.

Ahhhhh yes just one more thing . At idle sounds amazing not loud , drive her steady noise also OK. Blip the throttle or accelate hard she is extremely loud, nice loud if you know what I mean. Similar to a spitfire fly by at an air show😊

Only issue their is no fuel gauge, never had one, big tank easy to dip.
No wipers lol

All tyres worn evenly with plenty of tread. One tyre nsr loads of tread but light cracking (these have tubes so not as dodgy as std modern tyre)
If I was keeping I would replace all 4 cheap about 450 for four. New owner may fit steel rims ??
New owner can decide. Fit one or 4 or total rim change.

Tunneua cover to protect cabin from elements when parked.

No roof goggles and wetsuit required

Nice externally operated handbrake.

Indicators and all lights work etc etc.

2 lap belts Fitted

I'm 5 foot 11 average build and no problem. Larger chaps may need to modify pedal position etc very easy to do as I've made the pedal box easily adjustable (well sort of) a detachable steering wheel hub will assist if you really like the chippy.

What's it worth , decides what you think is important with a car. I don't do wilko oil and angle brackets.

Priced I think fair but time will tell. Sensible hagglers welcome.

1000 deposit to secure , full payment bank transfer.

No African gold offers this time

Sold as seen no warranty enthusiasts will understand this.

Happy keep in touch with buyer though

Good friend delivers cars for a living at a great price

Px within ebay rules cash either way I'm a sucker for neglected yanks. Early buicks are my real passion.

Collected and paid for within 7 days unless agreed by myself.

Has an awwoooggggaaaa horn that's got to sell it...

Thank you,


WhatsApp pics and vids available, can do a live vid call if your really interested.

Tel 07xxx xxxxxx no calls after 8pm please but texts ok

As classified advert you can message your contact number without a telling off from ebay
Only a problem when auction.


Sorry alot of info but could not describe in a one liner ad.


Uttoxeter is in the Midlands 10 miles from Stoke on trent

I work in day so may not reply to messages calls etc until 5pm. Cheers.

Original builder did a professional build although next two owners (no disrespect) perhaps drove it rather than properly maintained it
is a bit lol. Hmm, I don't know about that. I did about 20k miles in this car year-round and if he thinks that involved no maintenance then he's clearly never run a car with running gear that old. I also did the kingpins, had the steering box re-bushed and rebuilt the brakes, amongst a lot of other stuff. I never commented on the original build at the time, but it was littered with spare brackets etc from the various guises the car had been through before I had it. Plus a whole load of bodges - I think I found something new and questionable each time I took something off the car! I was familiar with the car though, so I knew all of that was coming because I knew its history.