If you're not an Insight owner, you might not know that there's a handy deep storage bin under a hatch at the back of the boot: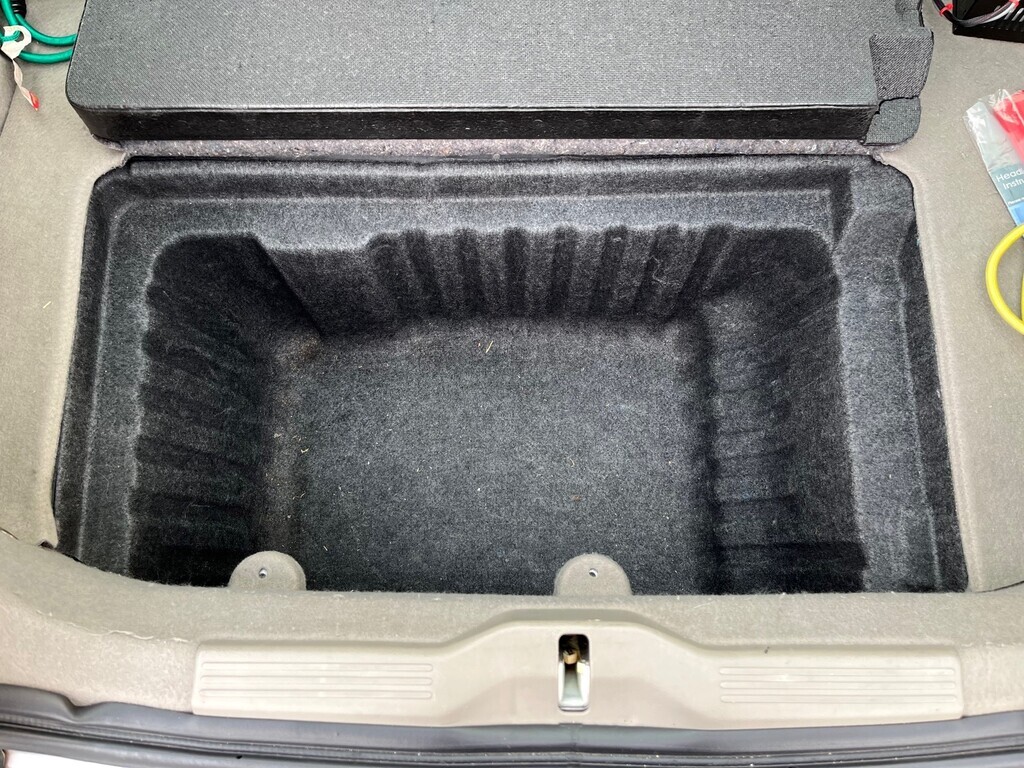 If you
are
an Insight owner, you might not know that there's another compartment underneath the storage bin if you pull it out. I was surprised to hear on Insightcentral that a number of owners didn't know about this: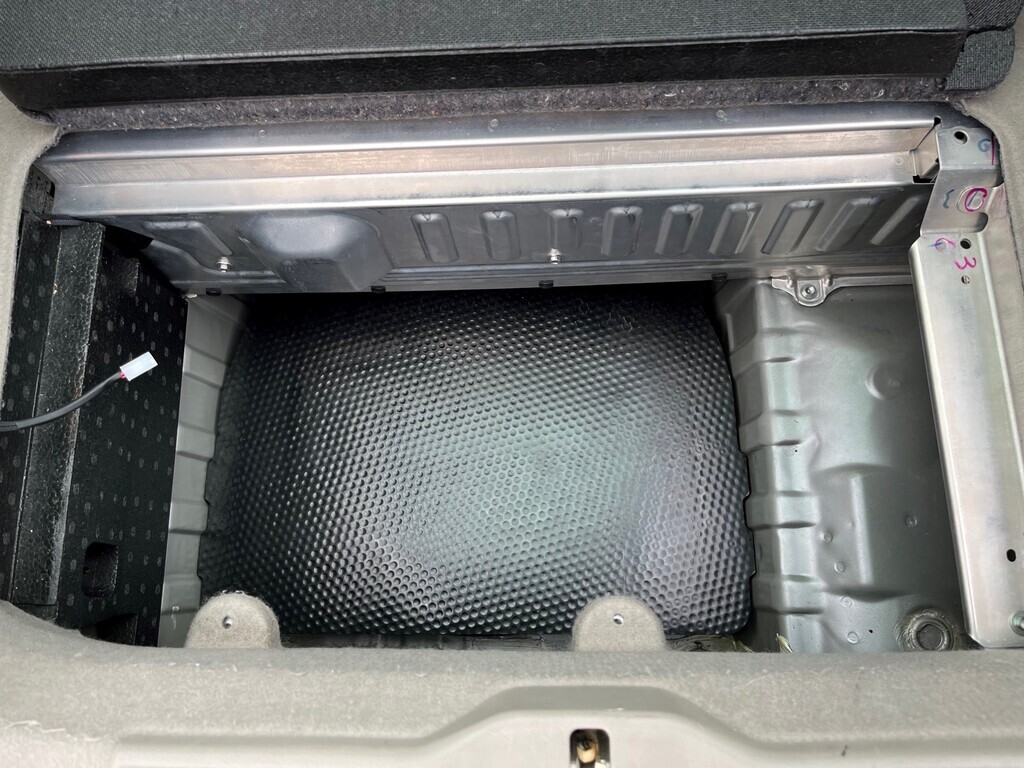 Under the black sheet is the spare wheel, a jack and a small toolkit: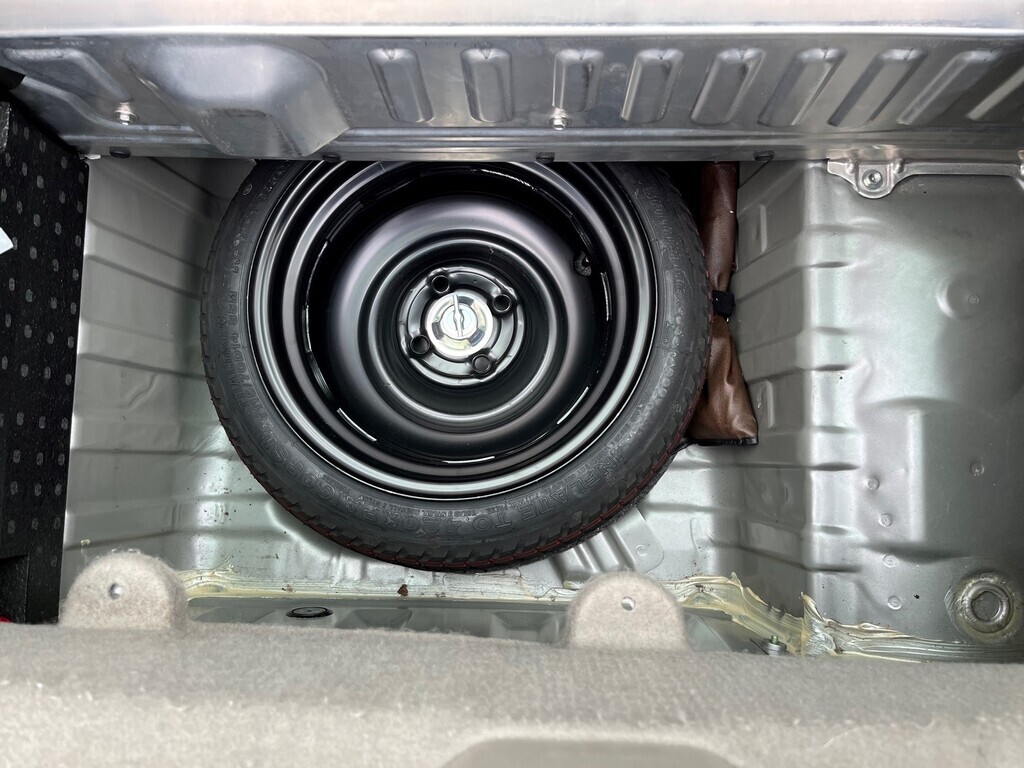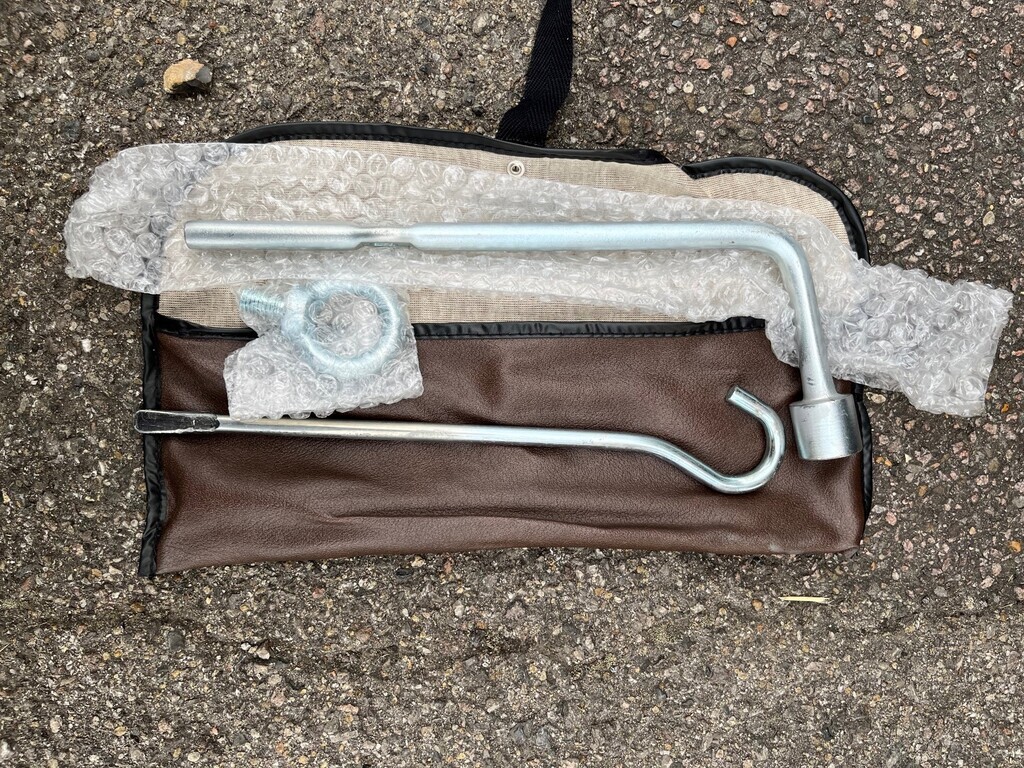 These were were the days when manufacturers hadn't worked out that to save a bit of
cost
weight, all they had to do was bin off the spare wheel and jack and replace it with a can of instant tyre repair. This is also a very handy space to put more batteries in if you're EV-converting an Insight... Anyway, why am I telling you this? None of the interesting reasons above. I thought I'd check the air in the spare tyre since it had been a while. Helped by my 4 year old, hence the skewiff photos. Opportunity to use my unnecessarily expensive tyre pump: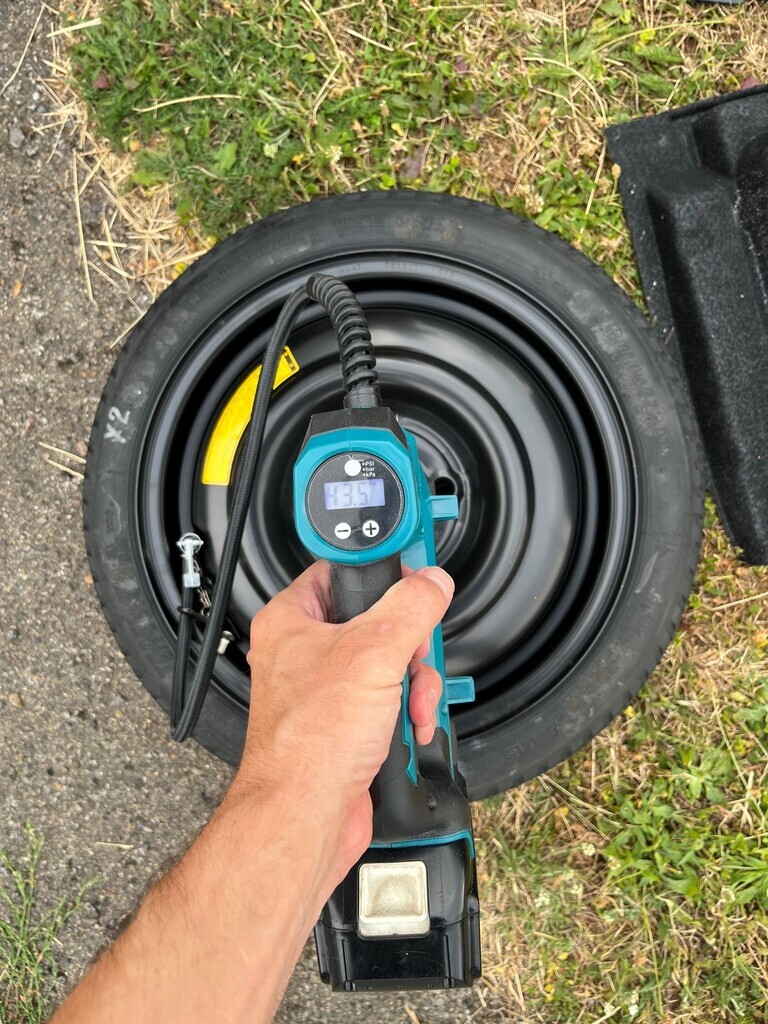 The car is still not low and I
still
haven't gone down for a cup of tea with
bilkob
who lives practically over the road from where I work. I've even seen him twice this week: he tapped on my window when he came past on his bike and then I saw him floating through town in his Citroen. I like tea as well, I should probably do something about that.