Very reluctant sale of some fairly rare bit. I'm just too poor to keep it
I have pretty much all the mechanical bit and pieces needed to turbocharge a Ford Pinto engine. These bits are.........
T3 turbo
Pinto turbo manifold
Massive! Saab 9000 intercooler (which does fit in front of a standard Sierra radiator)
Loads of stainless intercooler pipes and connecting hoses
Adjustable fuel pressure regulator (if you've got a EFi engine this can be used to enrich fuel under boost)
4 cosworth yellow injectors (could be used on an EFi engine to provide more fuel with ECU changes)
Oil pressure sensor T-piece (which provides an oil feed to the turbo)
.......off the top of my head you'll need to fabricate some kind of down pipe to mate the turbo to the exhaust system, get 2 oil feed pipes made up (flexi hose in Newton Abbot quoted me £20) and an oil return need to be welded onto the sump.
And hey-presto you've turbocharged your Capri, Sierra, Granada, Cortina or Escort.
I am looking for £300 for the whole lot.
I live in Torquay in Devon. I can deliver locally or buyer can collect.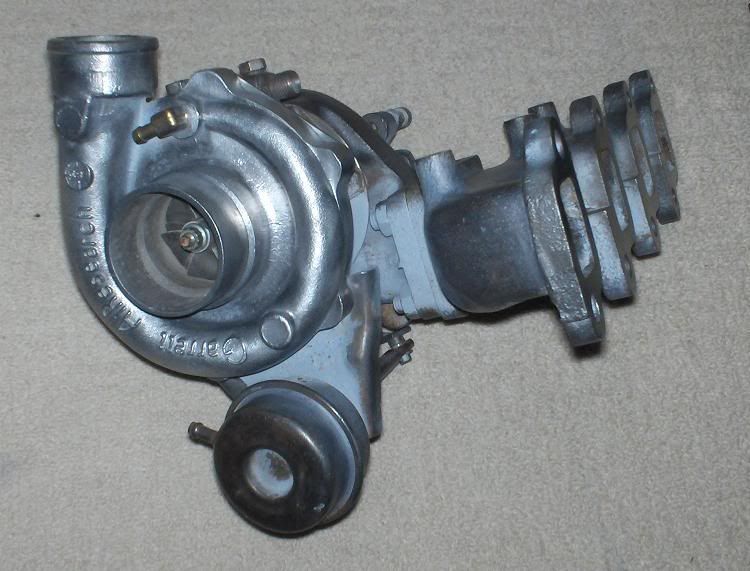 Only small selection of pipes and hoses shown