Hi Chaps,
Been lurking on the forums for quite some time now looking at the great projects you guys have on the go but up to now haven't had anything interesting to put up as the daily is a "modern." (Not that I have the ability to build anything anywhere near as good as the projects on here) Anyway I have just got myself a new project car in the shape of a rather sorry looking 205 1.9GTI. Only the one (not very good) pic so far but i'll add more when I collect it..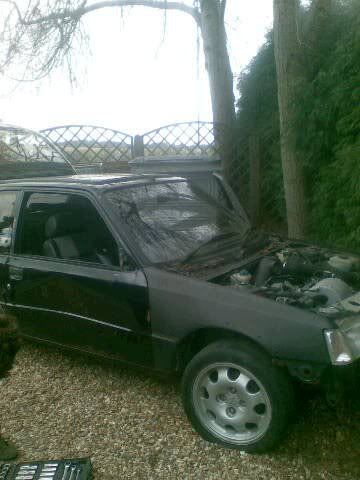 It's not as bad as it looks and the shell is very good (checked all the usual places and there is not grot to be found so far) All of the missing trim comes with it and it runs like a dream having only covered 81K miles before being put in storage 5 years ago.
Plans are:
Sort bodywork with a combination of second hand panels in the right colour and new wings which I will have painted to match.
Replace all brake hoses, pads, discs, full engine service, new tyres, battery and then MOT and enjoy/refine.
I'm aiming to keep the whole build sub £1K
And as the pic is pants, have a bonus one of the Mrs daily..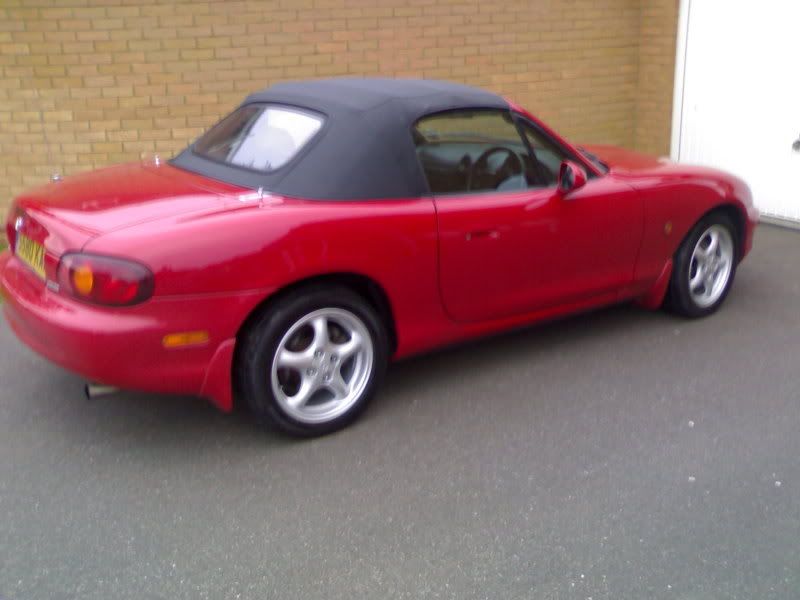 And a rather suspect Cavalier I drove to Spain and back in last year on a charity run
Hope you like and I will keep this updated