WOW looks like our scene is now FOOOKD thanks to VOSA
Just had a call from Mr S i know u guys have mixed views on his creations but he was the first to have a IVA test today
Andy built the blue bentley that i painted yonks back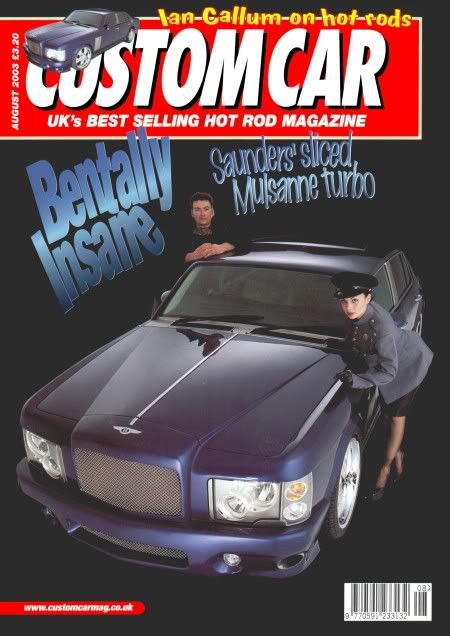 theres far to much to type here now but a few bits are, all modified cars will be targeted and log books removed then a iva test will be needed there 400 od quid,
a lot of it is very kit kar sva type of stuff but brake check at 70mph on rollers? he said it was a mental roller set up?? sounds it ??
cross checking tyre makes weights rollind dia etc speedo accuracy to?
if its got a chassis u should b ok as its not structual BUT if u got a f100 etc and have a muzzy clip fitted your buggered,
mot`s should allso be getting a box added to them that the tester will tick if it is modified in any way?

then ull get a knock at the door from vosa
as of 2012 body kits will b a thing of the past on new cars built from then onwards includeing rims?
recons there putting a ban on it?
allso it sound that vosa may be doing checks after shows?
sorry its all over the place but I'm gob smacked ive just been on the blower for a hour listening to his day and its blown me away
do some digging boys see what you guys can find out
, we got a mate who is a top bod at Vosa down here i will see if he can shed some light on it