&nbsp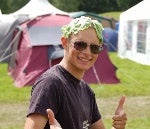 Thats the problem I don't even know if I can go yet I work a stupid rolling rota so have to try get the time off but it can be right gay I telll thee


so would some of us be able to sort out meeting at thurrock then meet you at another service station on-route JS or is that a rubbish idea?
Sounds like a good idea to me!
Ours will start at Fleet Services (M3) at1:30-1:45pm as per last year I expect so meet us there!