&nbsp
Well one of the high lights for me this weekend was seeing the incredible creations that people had made especially for the RRG10 and for ease of camp site mobility.
Having attended Area 52 a couple of times, project X and to a lesser extent project Z were eagerly anticipated.
Lewis' powered chopper bike as well.
The from the Bias side of the site came two lawnmowers and three engines ;D
and in the Kev corner were copious amounts of cool bikes!
Then moving onto springy things there was a beaver on a pogo stick (already well documented) and myself on my Bokkers/Pro Jumps.
The sheer buzz created when the A52 convoy rolled in, in the darkness, was immense. Everyone wanted to see what Project X was, and for those who'd seen it being built, or even worked on it, to see the finished article.
Project X: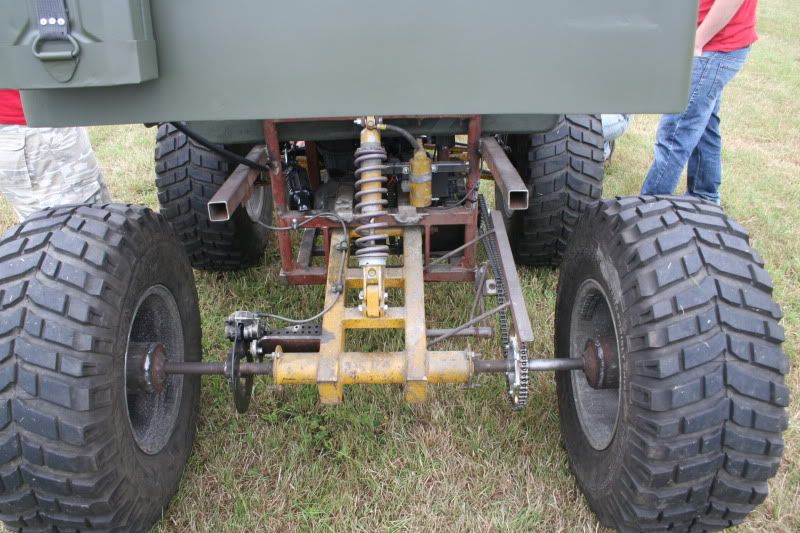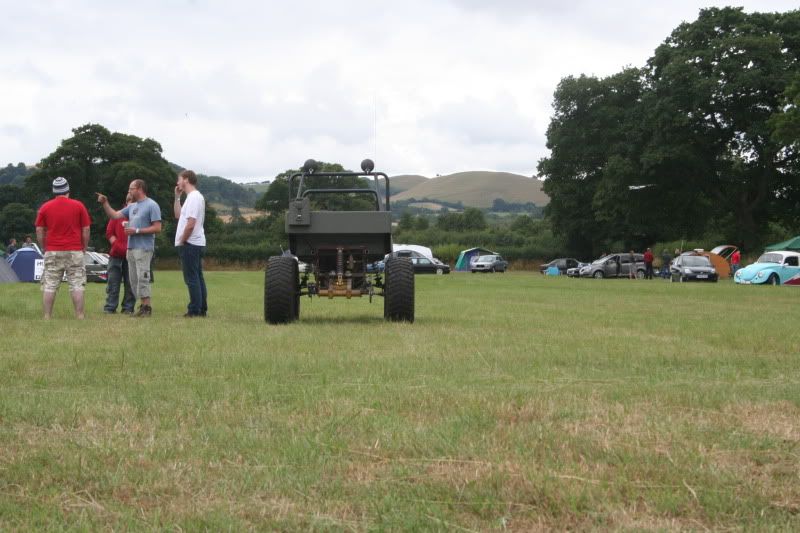 sitting under my gazebo after some rain and teething problems.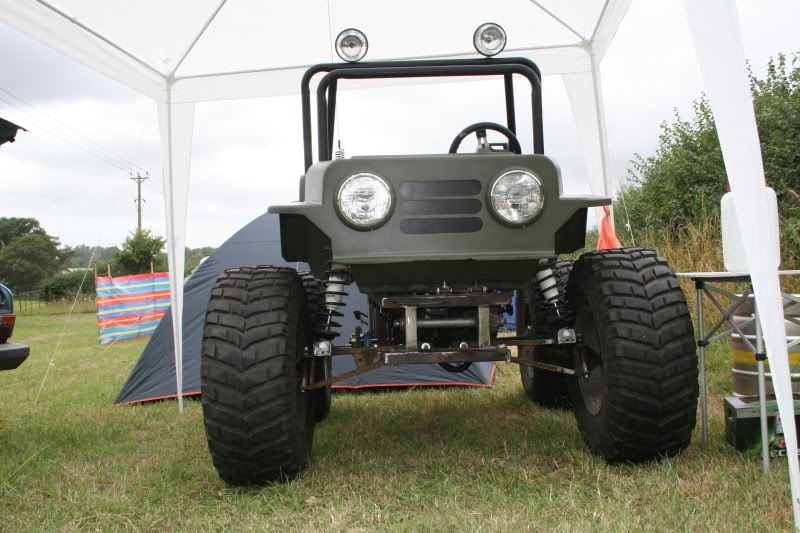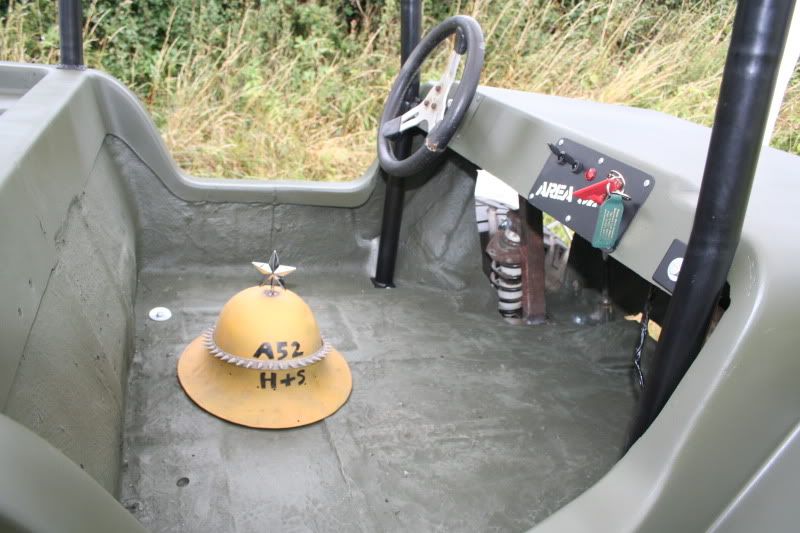 But this photo wins it for me. After months of hard work from lots of people and loads of sleep deprived nights Bruce smiling behind the wheel of a working Project X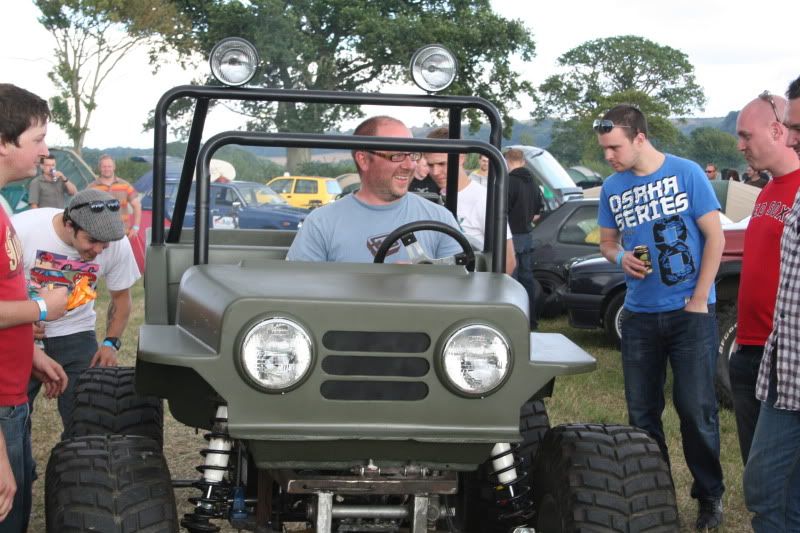 little and large, the inspiration for Project X, Wild Willy, on the bonnet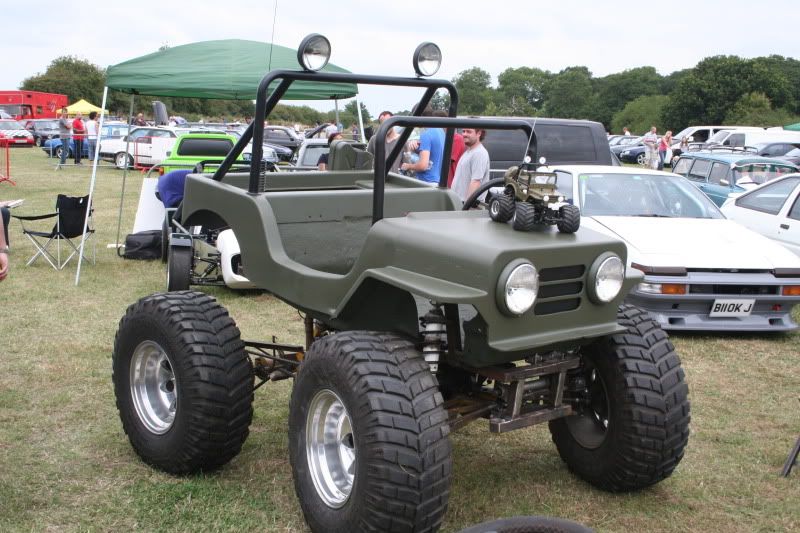 Good scaling picture, X against the Delica's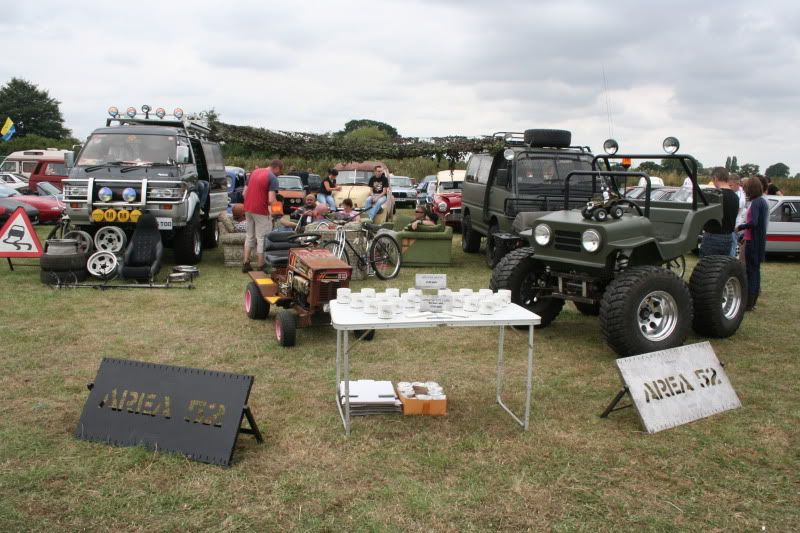 waiting for track time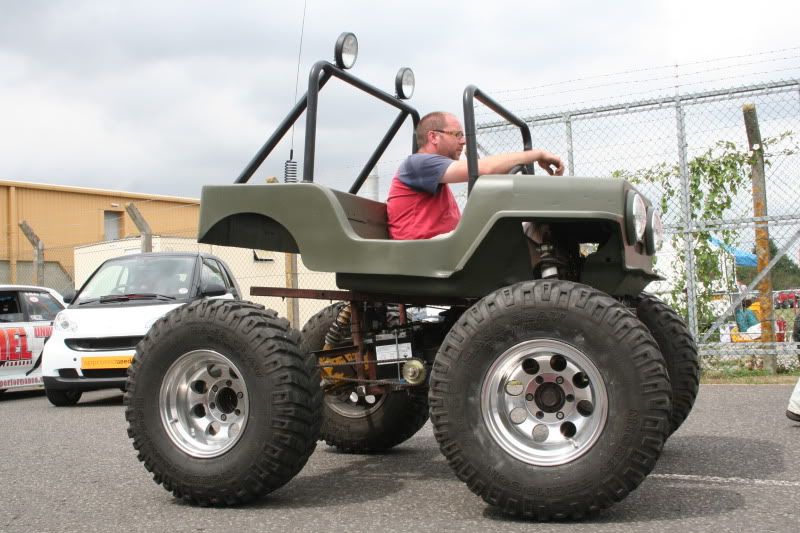 Out off track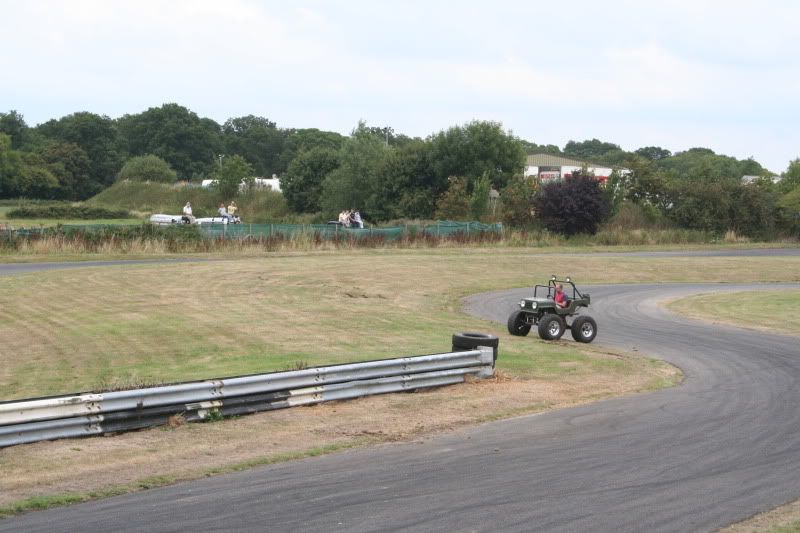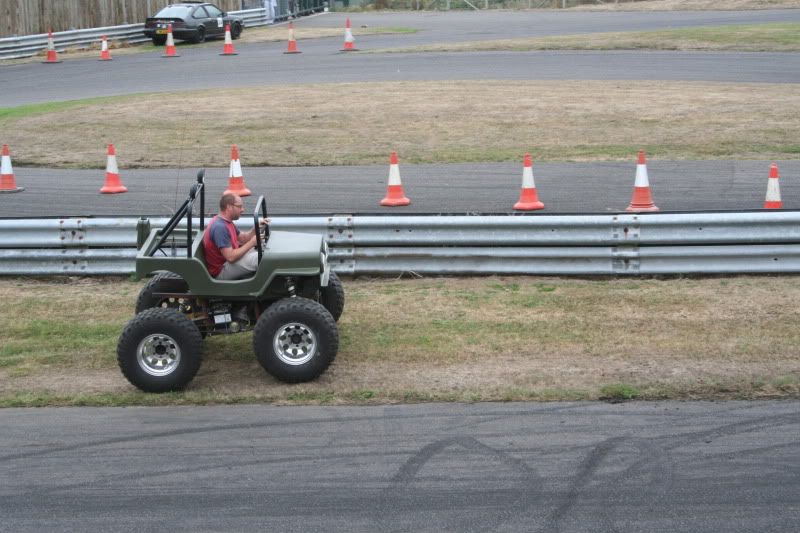 This i took whilst being taken for a ride in it, shows the sheer interest it got
This for me is what retro rides is all about: it was a team effort, it unites people, it makes people smile.
And it brings together community. The offers of help with welding and repairs on camp site were awesome.
Project Z was there as well, with it's appetite for fan belts ;D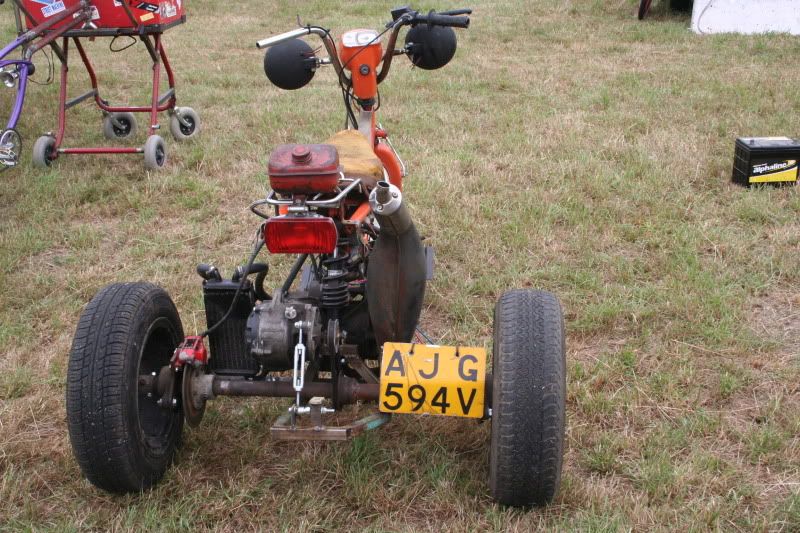 The A52 rapid response vehicle was there: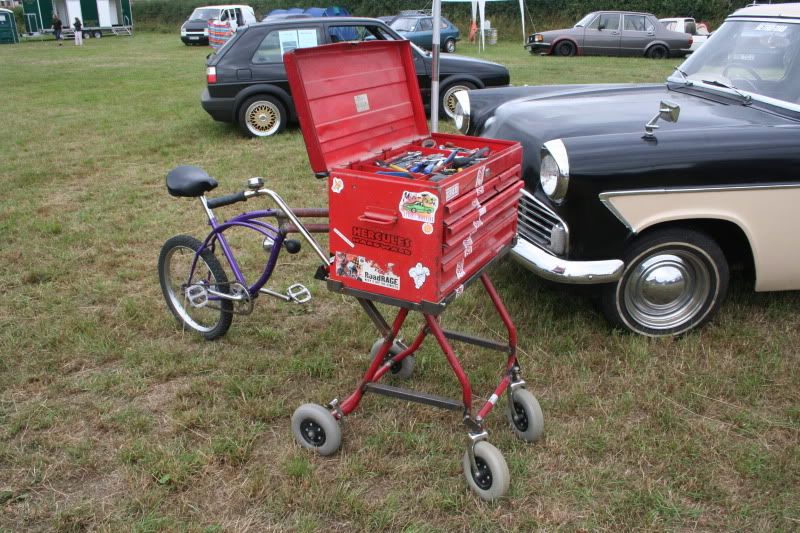 A couple of Kevs bikes: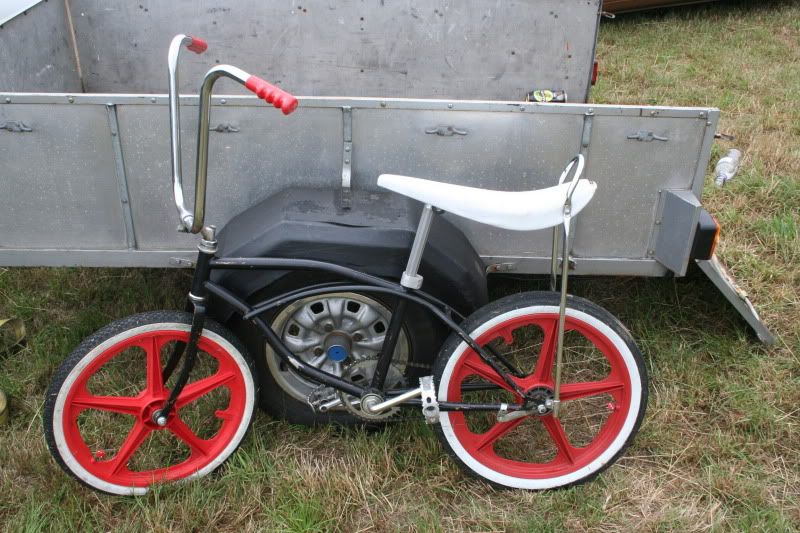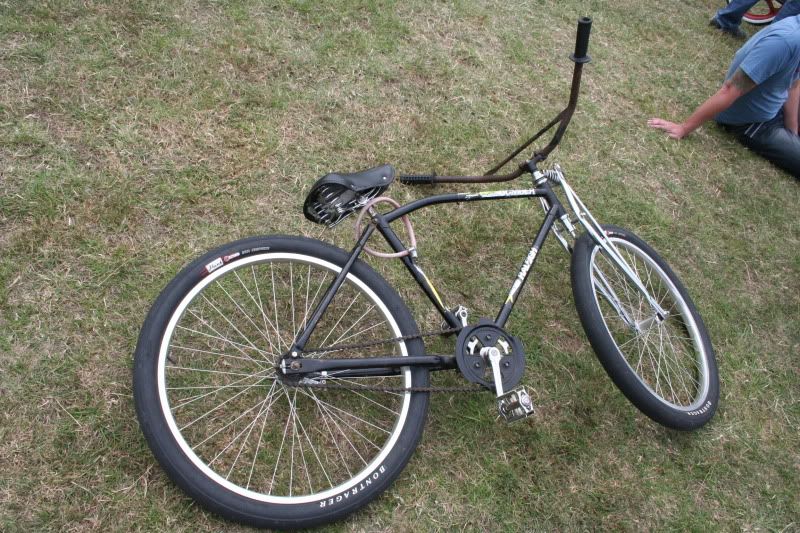 Bias (Ian) twin mini moto engine mower trike:
This sounded stunning, like a fighter bomber when both engines were running. It was quick as well on the flat/downhill.
And it looked very menacing!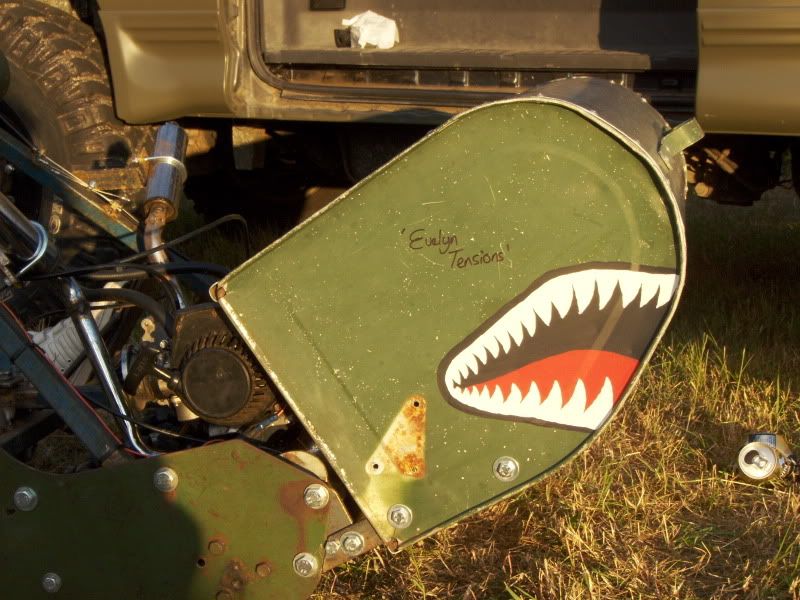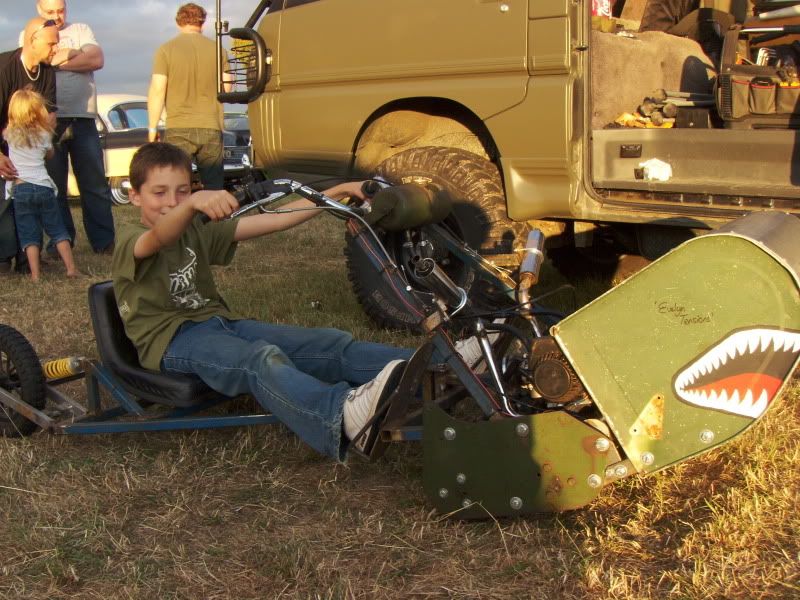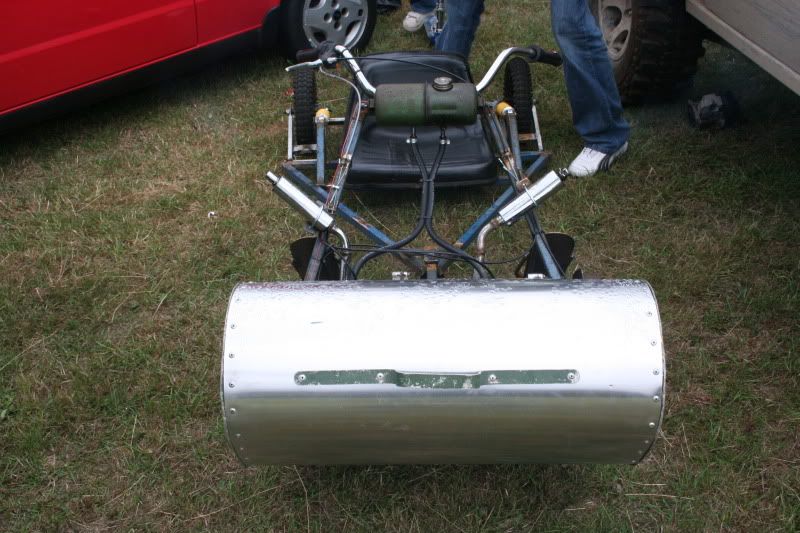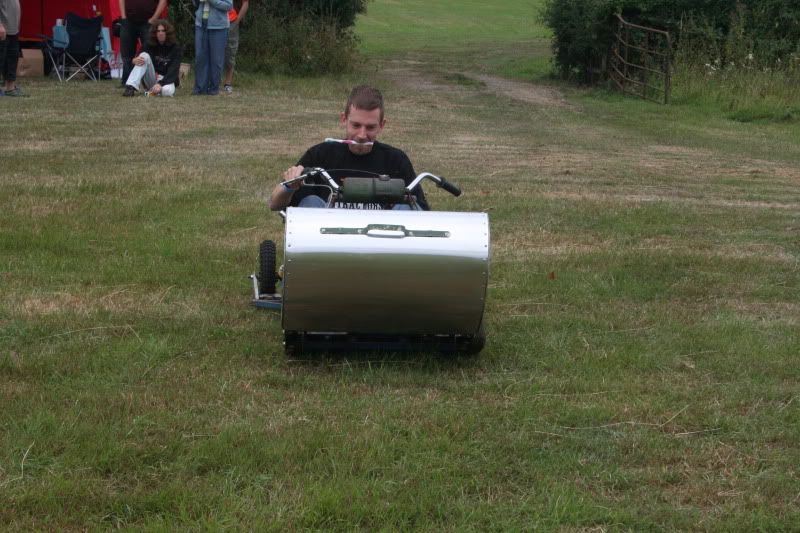 The other mower (didnt catch who made it)
pink banded rims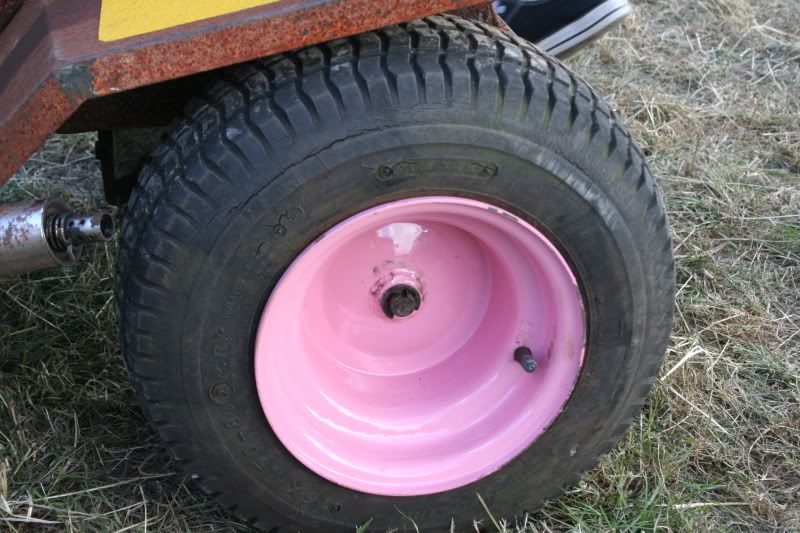 5 speed with 28" rear discharge (oo-er)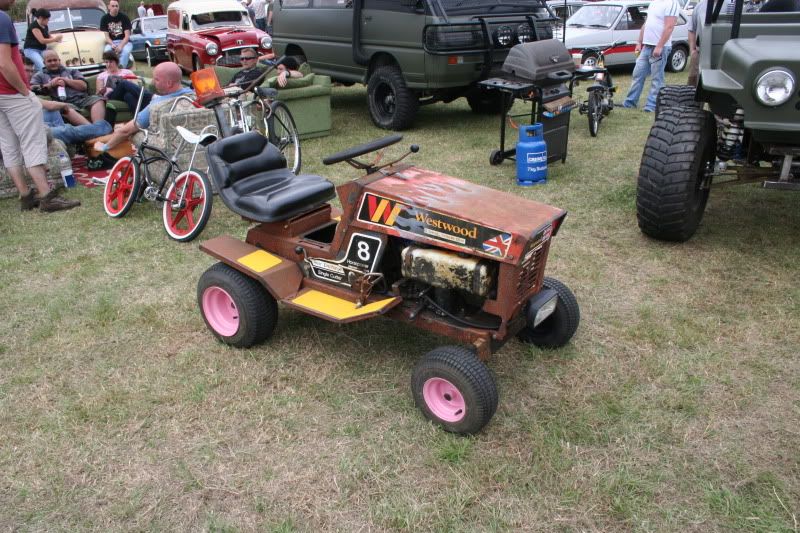 Lewis' bike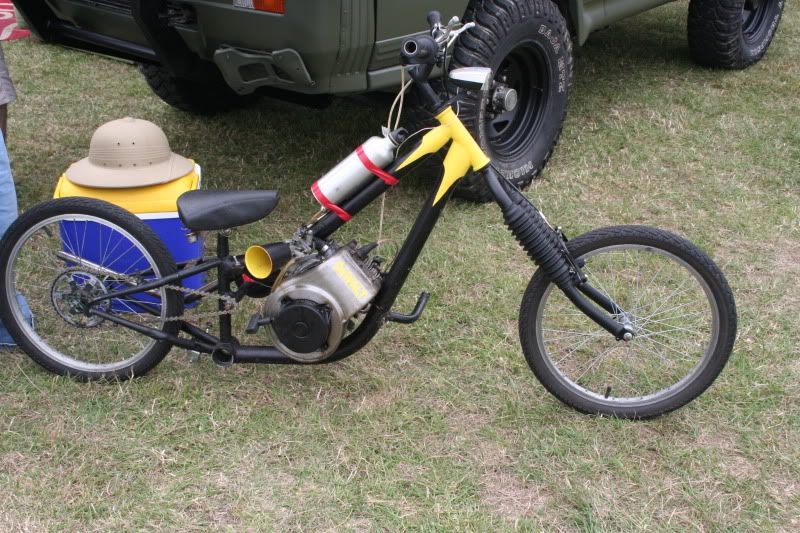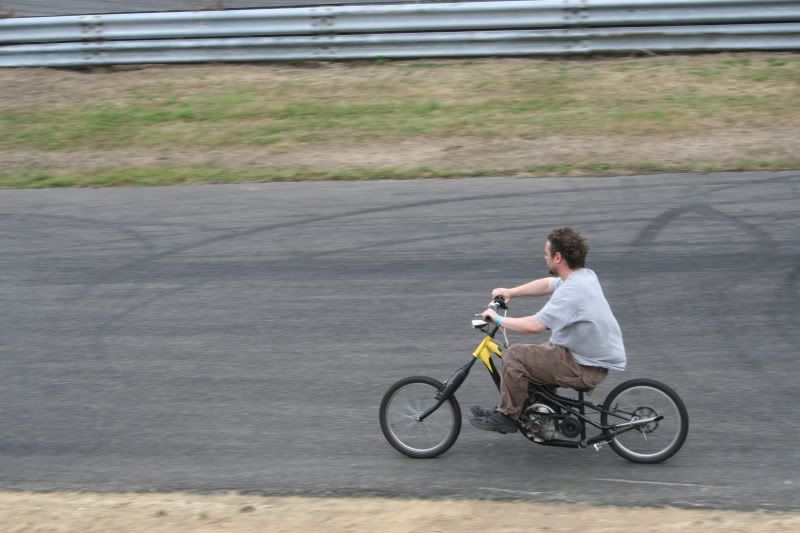 Tot rod with a reverse gear as well!!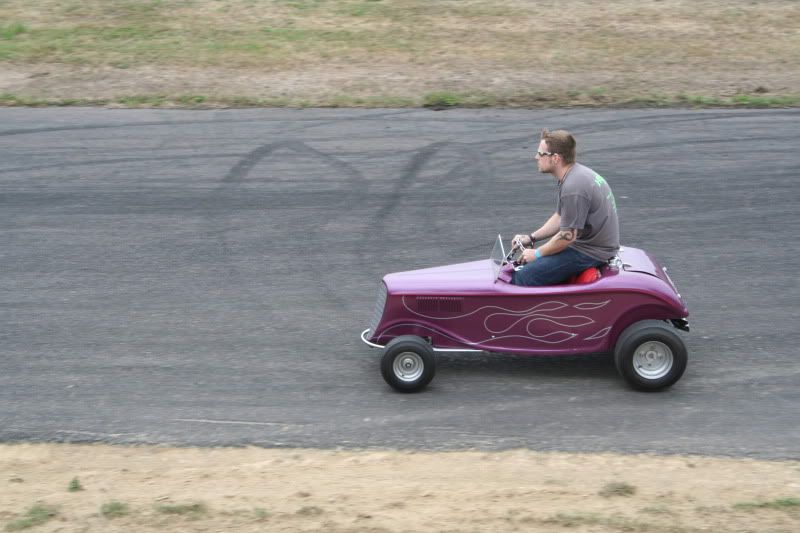 a picture says a thousand words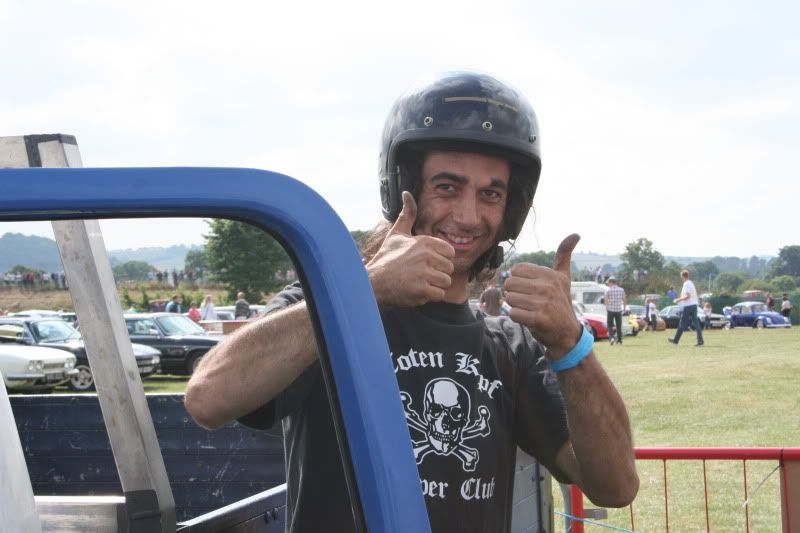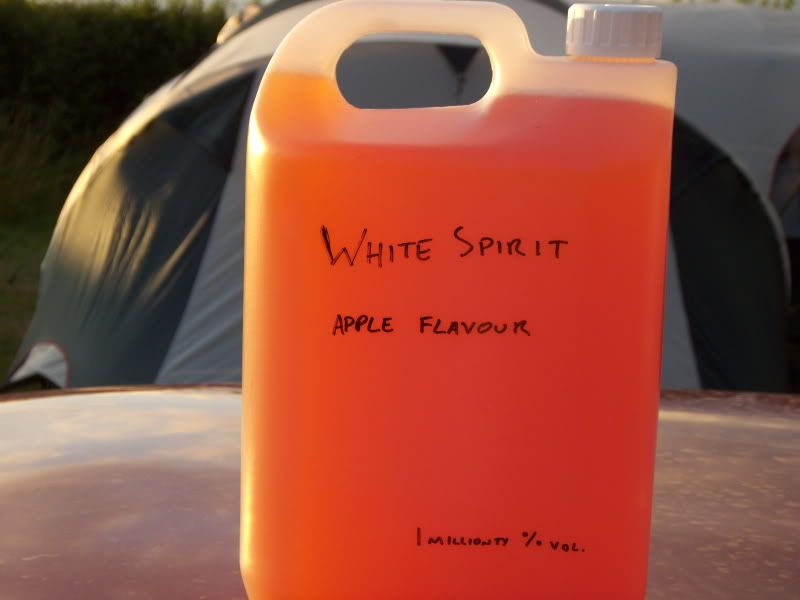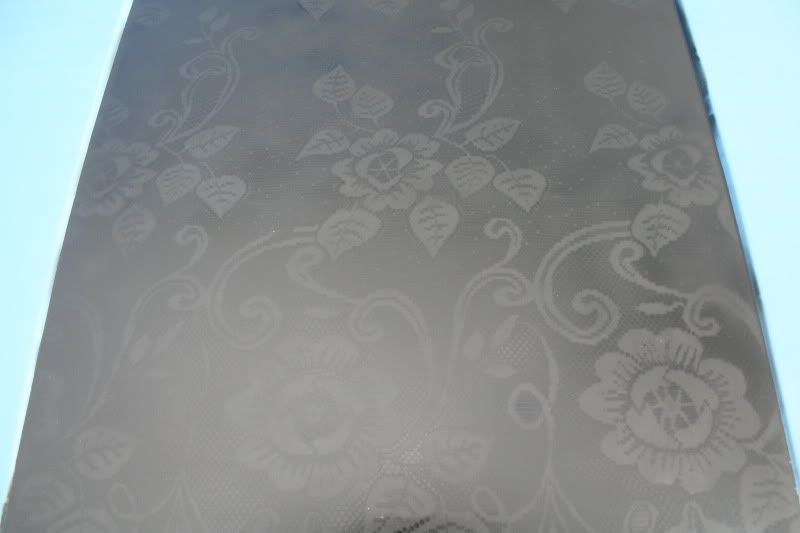 (done on the camp site)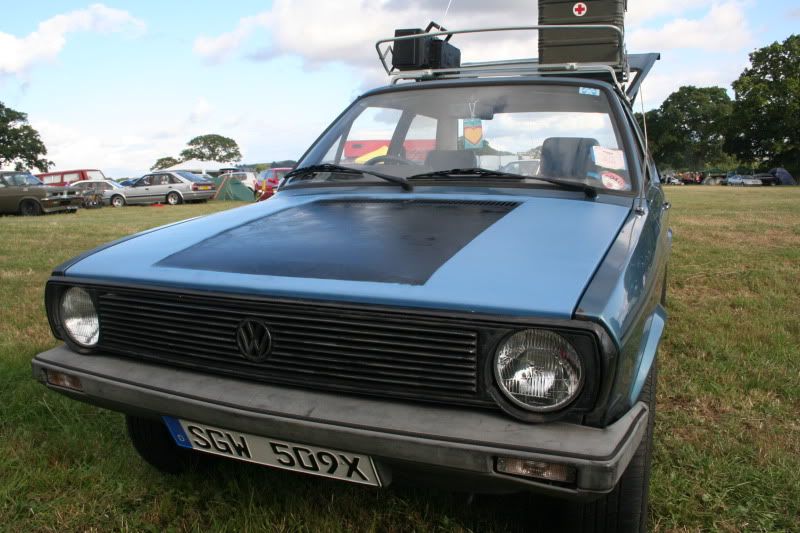 done on the show site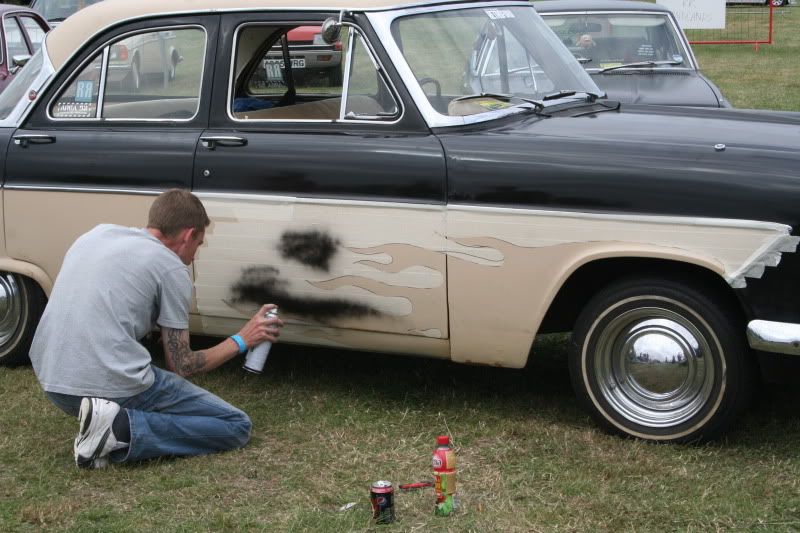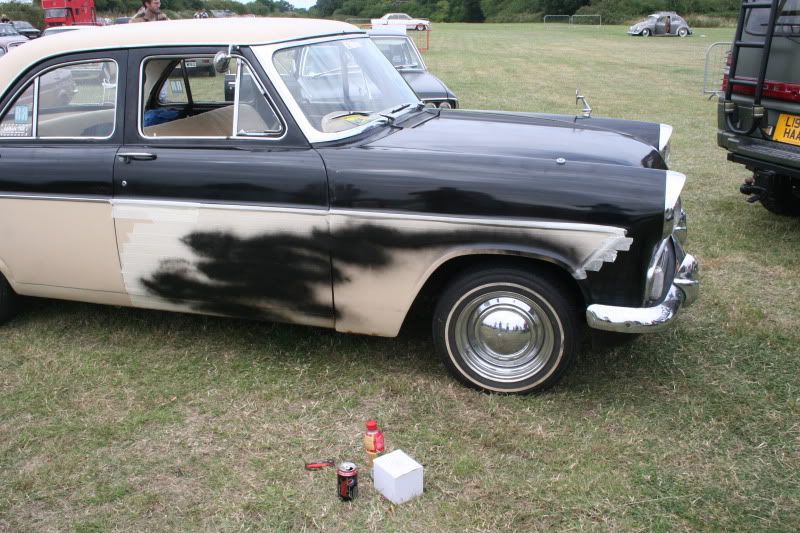 All in all awesome fun

loads more pics in here >>>>>>
smg.photobucket.com/albums/v213/skinnylew/Retro%20Cars/RRG%2010/?start=all