Hey Guys and (if there are any) Gals!
I am a n00b at this forum, but not n00b to car forums in general.
I was looking around on the internet and stumbled over this forum by accident searching for awesome buildthreads and inspiration, and I found that plenty over here.
I've been lurking sometime around here just reading the threads and soaking up on inspiration for my current project and coming builds.
First off, I'd like to introduce myself.
I'm 29 years old, I live 450km's north of the polar circle in northern Norway (no, we don't have polar bears here
) , and I like old Fords, beer, computers, scale 4x4 RC, Quads and many other things.
I like all sorts of old and classic cars in general, but I have an inkling to the European fords because of parts availability/interchangeability, looks, smell and feel.
I've got a few cars, starting from oldest to newest:
1964 Hillman SuperMinx bone stock,
1966 Mustang 2dht 302 v8 kinda stock,
1975 Taunus 2d 2litre pinto efi some mods,
1975 Escort MKII RS2000 some mods,
1977 Transit 2.5td lwb van with 1991 transit engine and 5speed manual trans,
1986 Escort XR3I some mods,
and last but not least my daily driver a 1995 scorpio/granada 2l 16v.
The list was longer previously, but as my house burned down sept.09 I had to move the cars, and I sold those I didn't have room for.
I will be focusing mostly on my Taunus in this thread, but when I'm done with that project,
I will probably start new ones of the other ones.
I'm not sure if I'm going to start with the mustang or the RS2000 after this one.
Now some info on the Ford Taunus.
This is built on the same base plate as the Cortina MKIII, and it shares almost all drivetrain parts except for body parts, doors and so on. (in case somebody didn't know
)
I bought this jan 2004 as a stock unrestored 1.6l hc with 72hp.
I then mounted a 2litre carb and intake, 4-2-1 exhaust with some simons-mufflers and a waterpump with the "servo" radiator fan.
I drove it like that for a couple of years before I swapped the 1.6 oilburner for an '82 2l Taunus MK3/Cortina MKVI engine in 2006.
That engine served me well for two years, but I had a 1986 granada/scorpio 2l efi standing around....
First things first, some pictures:
This was around april/may 2004 with the 17" rs 7 softspokes: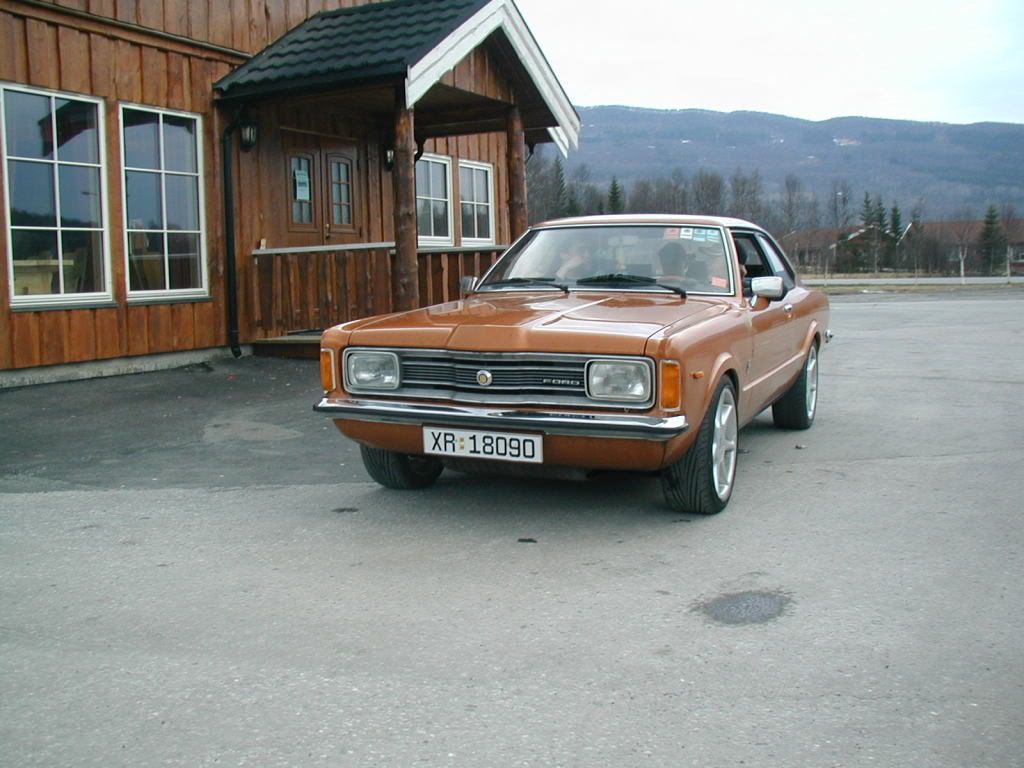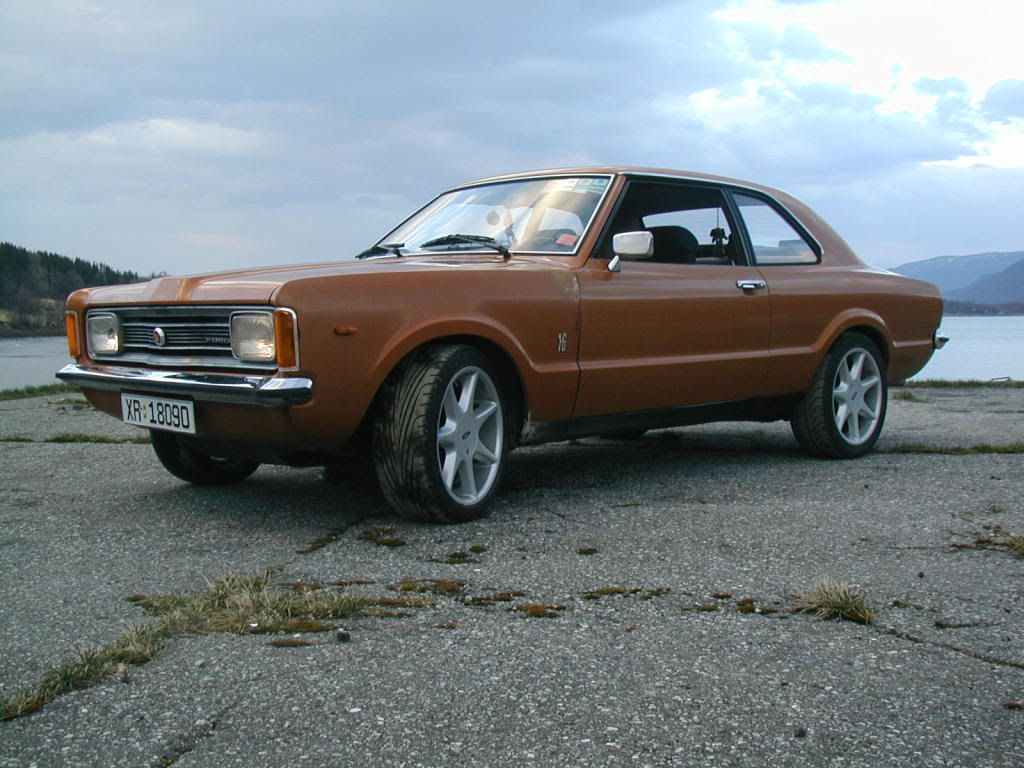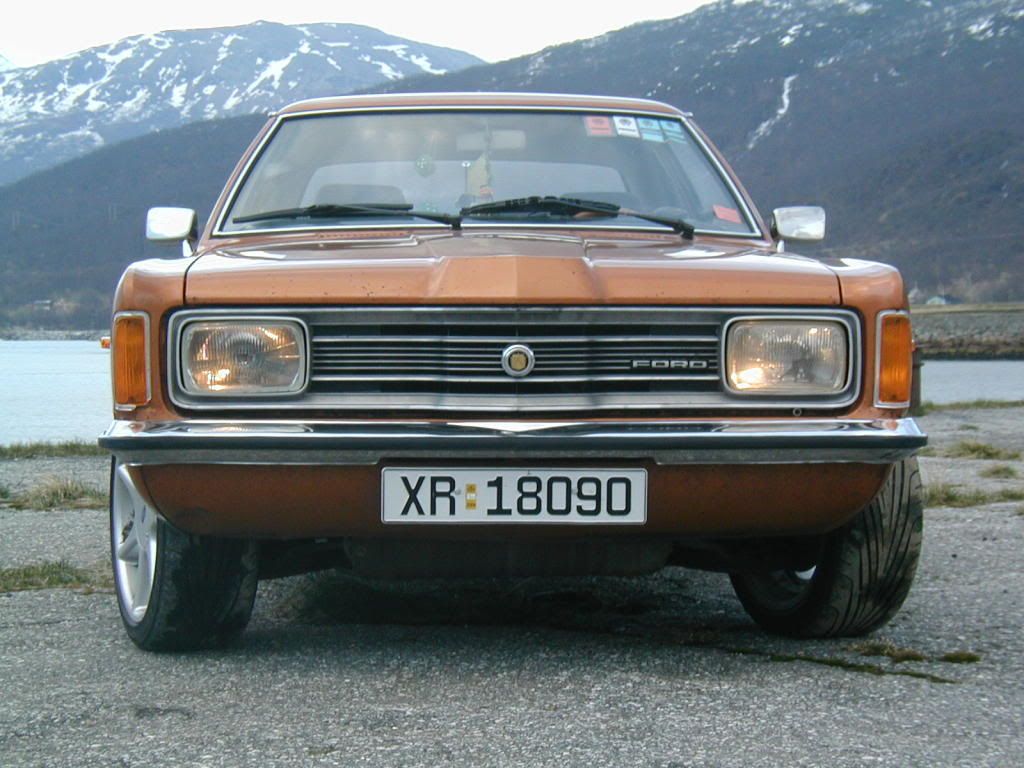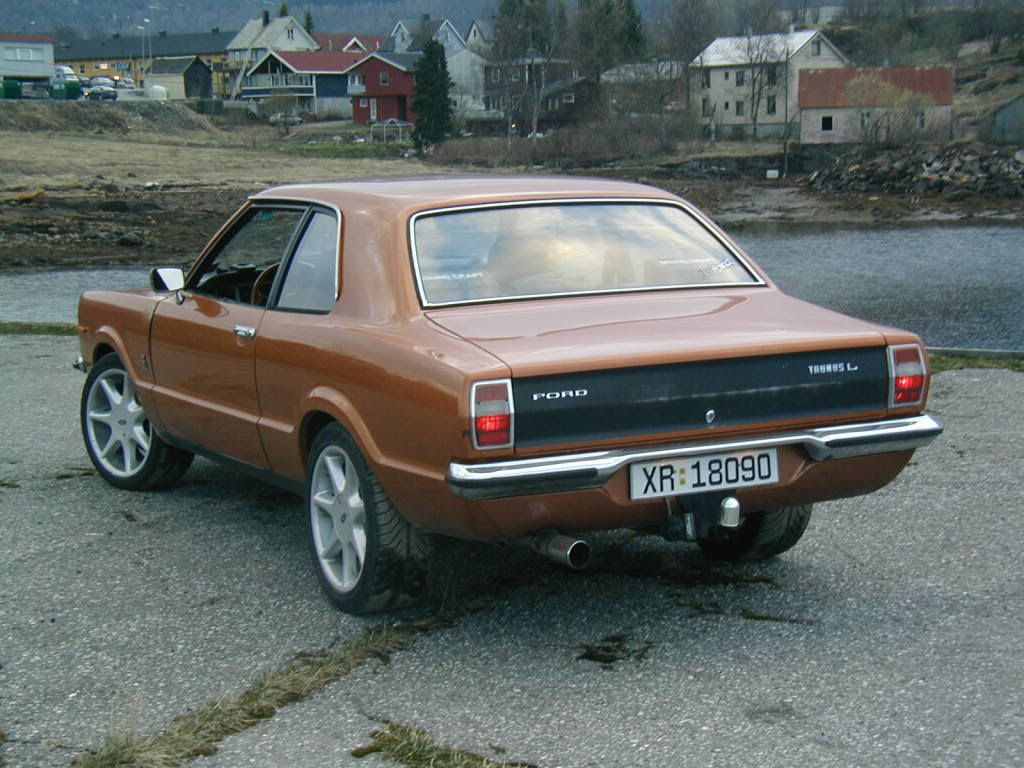 This was done with the ligtly tuned 1.6:
This was the first day with the new wheels, Borbet BS Design 9x16" and 225X45ZR16 tires.
Some
bashing and mauling
light massaging of the arches f/r and front bump stop towers with a BFH+circle cutter was needed to fit them I'm the wells, but they fit in the end: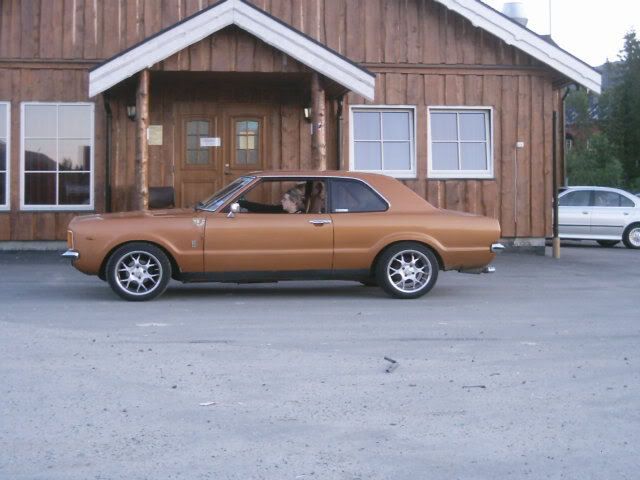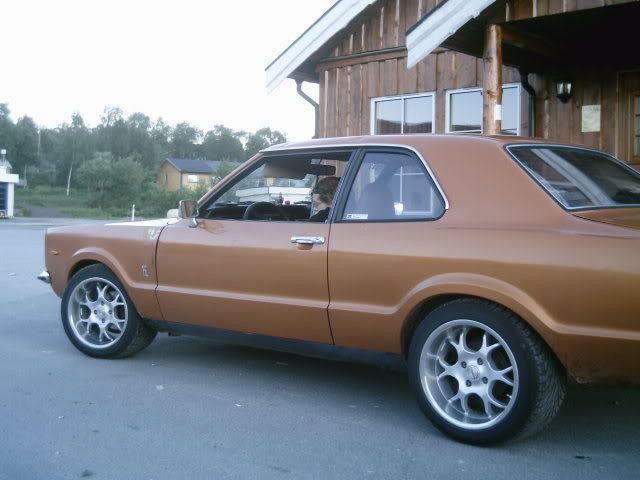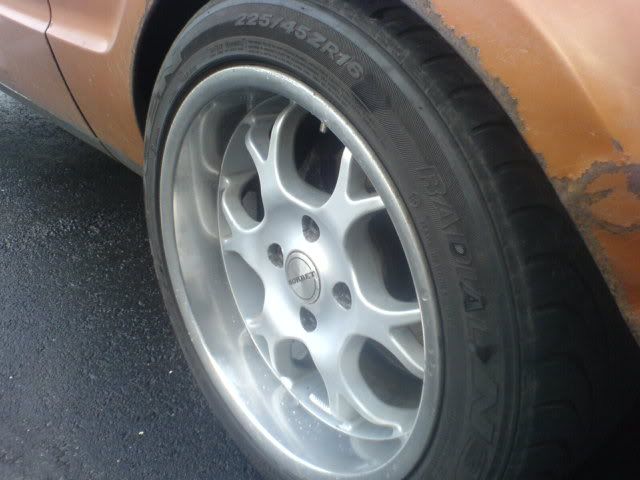 Then I was hit on the left side where the towbar on the other car pushed in my door and quarterpanel (?) in some cm, so I had to fix it.
I haven't got any pictures of the panel beating I did, but you can see some of it in this winter drift video.
A mate of mine in his 1976 Opel Kadett C 1.2 was in the chase car:
Before you judge me on my driving, I have to say this:
I always used the car by it's true potential, not puffin around slowly being afraid to break it if I pass 80km/h, and nobody was ever harmed from my winter drifting

I also attended trackdays twice a year on Arctic Circle Raceway just a bit south of the polar circle.
It's an BTCC and motogp approved track, 3.7km's long and AWESOME to drive flat out on

My best laptime was 2:01 with the stock 2l with polybushes, red koni adjustable, chopped springs in the rear, noname 40mm lowering springs in the front, capri 2.8i vented disks in the front, and the 4-2-1 simons exhaust. probably some other mods
This is part one: (blocked for Germany for some stupid reason)
Part 3 is the best, no music, and good driving (not blocked

)
Then I decided it was time for some new paint in the spring of 07.
It wasnt permanent because of the rotbug that had gotten a hold of it, so I decided to roll it black.
I was starting the rust welding the year after.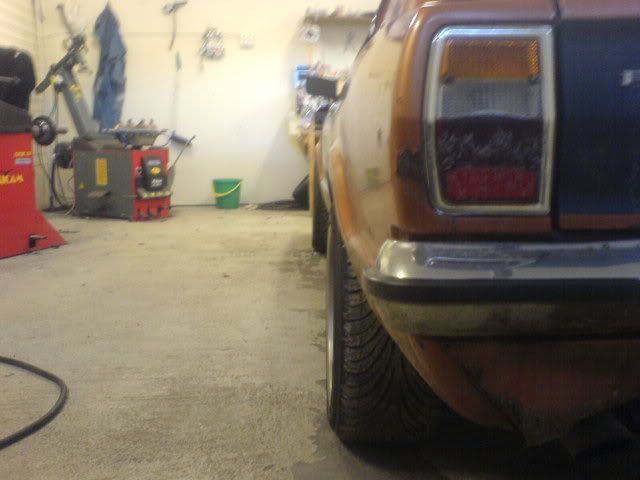 Found some bondo over some shoddy welds on the RR arch as well.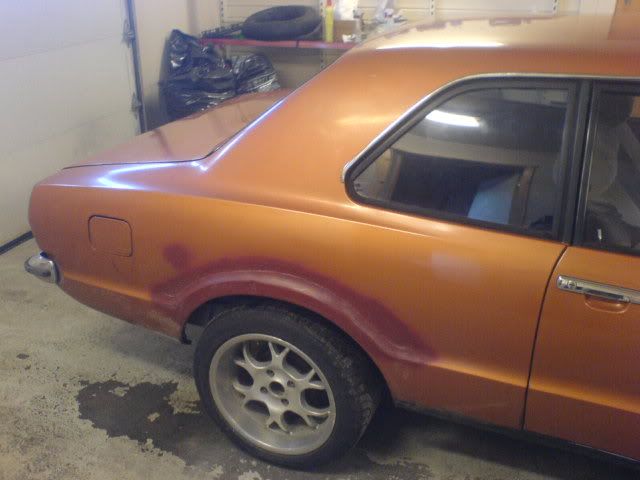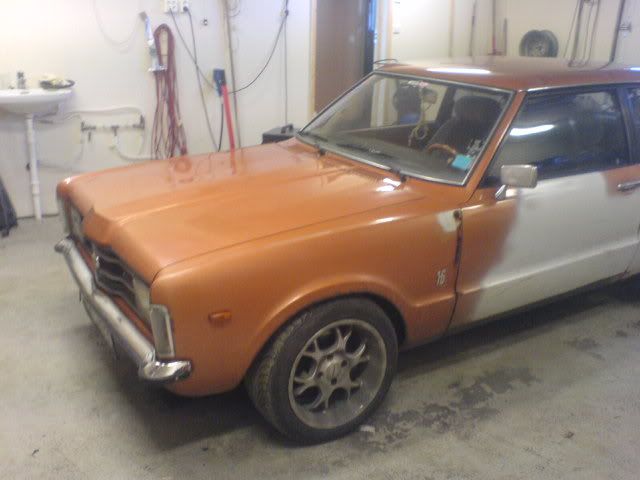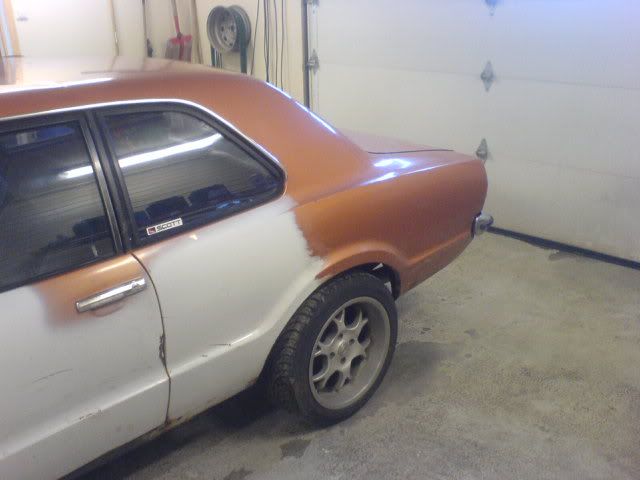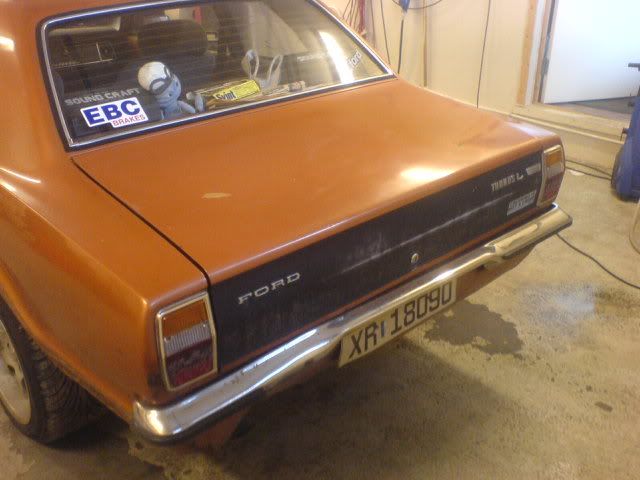 All done stripped before more masking was applied: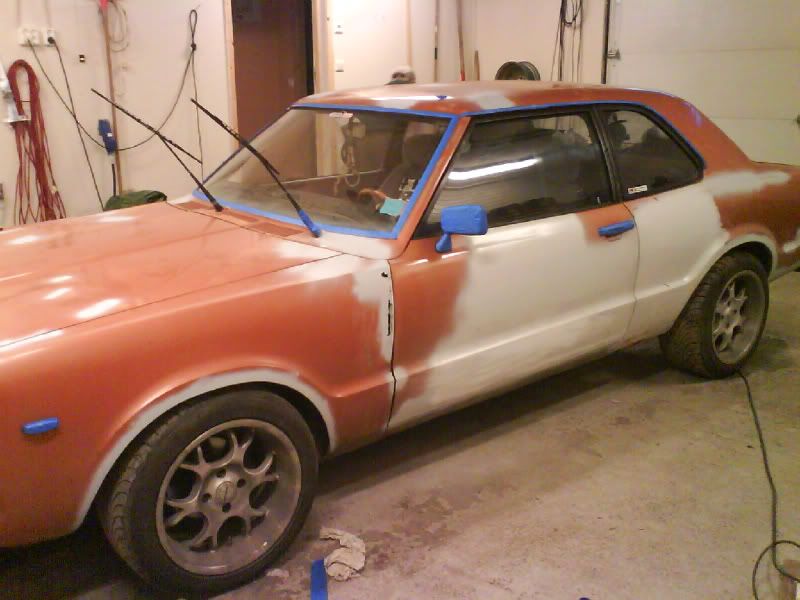 And that's it for this post, I'll continue in the next post.
If you want pics of the other cars lmk, I'll be happy to oblige.
I love showing them off
So, what do you guys think? Am I worthy to be a member of this awesome forum?