&nbsp
Hi guys,
I play on a few forums including some American ones like Garage Journal.
I have always had a fascination with car/truck/bike number plates as they often tell a story.
I collect old number plates to mount on the rafters.
Does anyone on here collect plates?
I used to have over 500 plates, but reduced that to 200 but it seems I am collecting again ;D ;D ;D
So I am looking for old stuff laying about in the back of your garage or under a work bench.
Some of the Americans have also asked me to look out for some motorbike number plates for their collections.
I am down in Rochester , Kent but currently (at least for the next two weeks while I still have a job) travel between Oxford, Basingstoke and Southmpton as well as into Hammersmith Hospital in London.
PM please etc if you have anything interesting.
Below some of the South African plates I have for trade, some have gone already.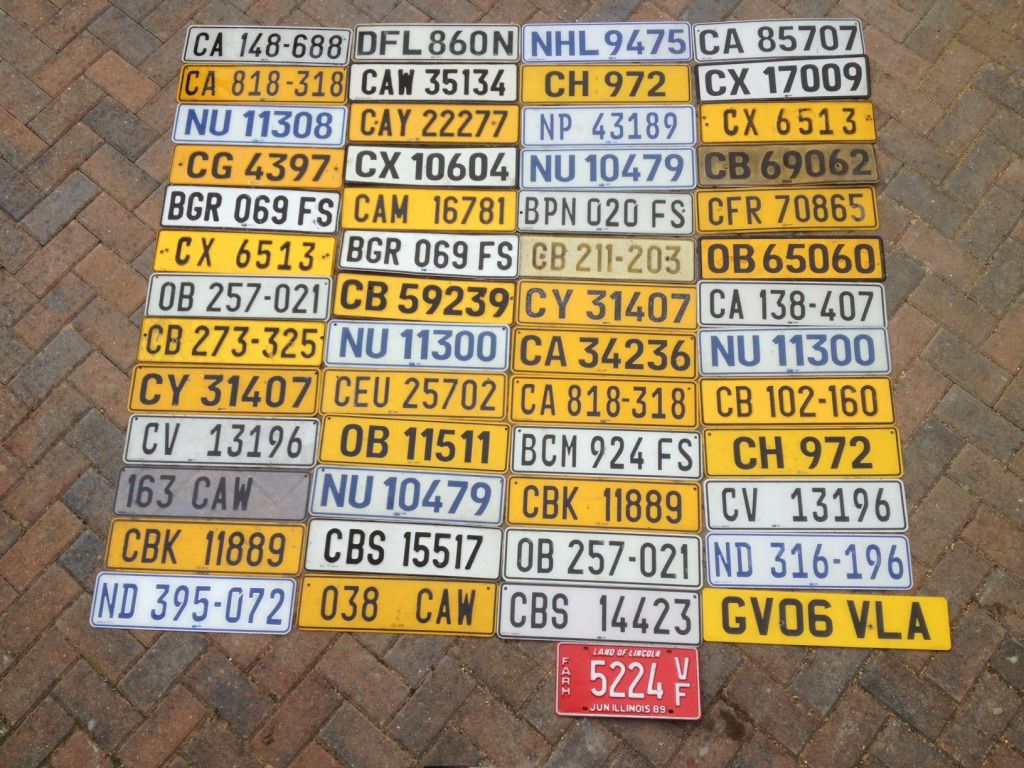 Here are a couple of bad pics of some of the plates in my collection.