Have you had to modify the shell slightly around the back to get the Hornet rear suspension extenders in
Needmoretime
or do the re-release shells have a little cutout there already?
I had a little delivery from the bay of E over the weekend...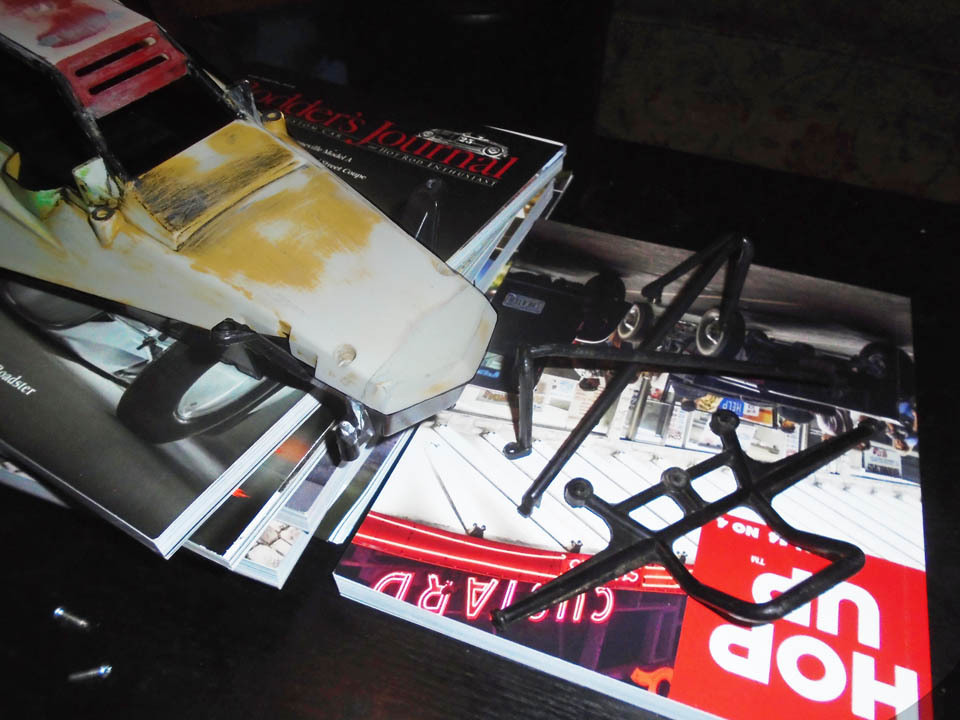 Bumper, and side bars. They were advertised as 'Vintage' original Grasshopper parts, but according to my friend they are re-release because they have date numbers molded into them. (Although the date does say 1984!) He showed me some of his originals, that had no date on them. So I dunno.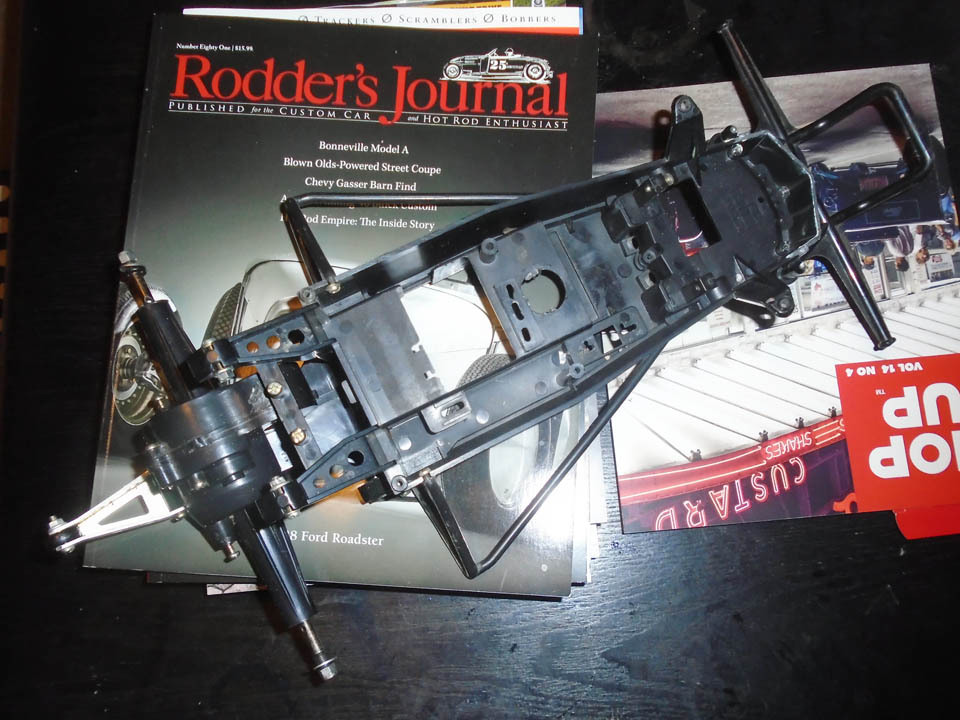 But what I do know is that they fit OK, and are better than nothing.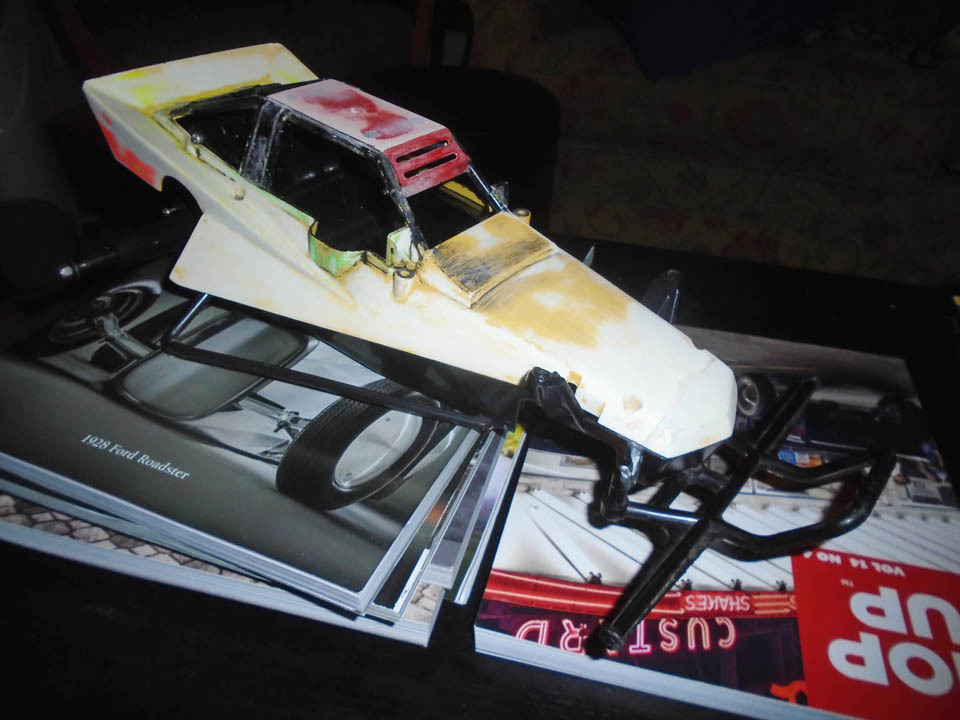 Besides, they've clearly been used and sport a fair amount of patina, so they look good to me!
I also had a dig around my folks loft and found my original motor from back in the day!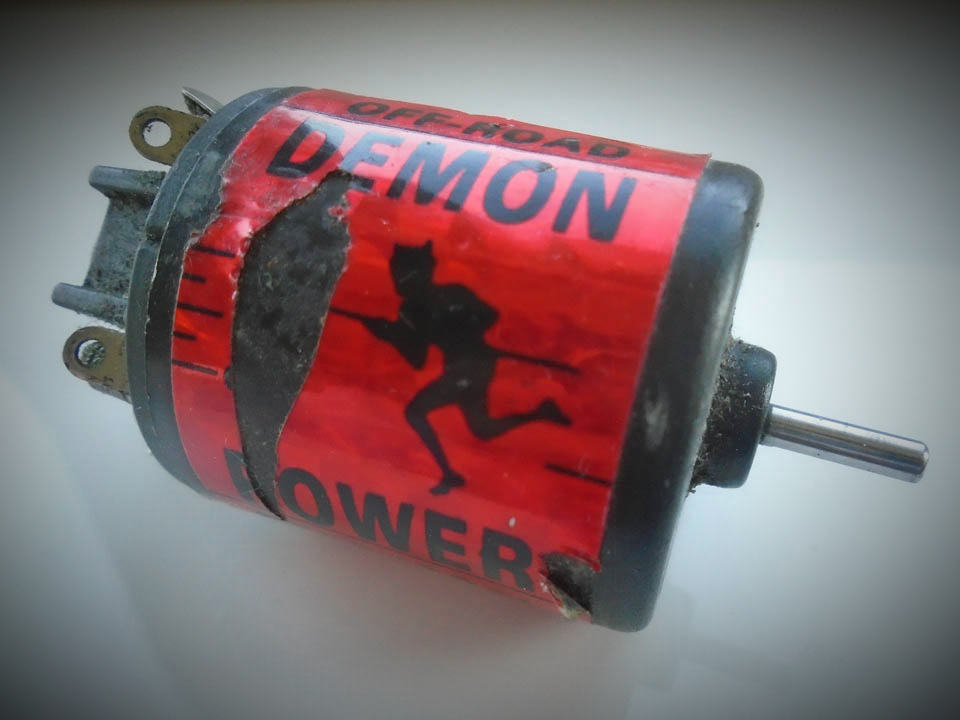 It was never soldered because I couldn't solder back then so I would just twist the wires onto the motor! It will be soldered this time around. I also found suspect parts from my Grasshopper on my two Brothers old cars. I thought about re-claiming it all, but I know full well that at some point it's bound to cause arguments, and as it was a long time ago, and I have no actual proof to say they were mine I'm going to let it slide. What I do know is that my youngest Brothers Sand Rover is definately, definately, DEFINATELY running my old Grasshopper wheels as I used the Subaru Brat wheels with the Grasshopper tyres on them! I would've taken them back but they've been painted gold badly, and the tyres have all split and perished so I figured that I'd use the ones of my Galaxy for now. Or atleast, I will do when I've found some suspension for it.