Yeah... so its not very retro, and not very cool, but I do have a certain fondness for it. I'm using it daily now that Nikki has the Stilo to use with baby George and the Merc is on a limited milage policy. No mods as yet, but I do have some wheels winging there way to me from the deep west. What ever I do will have to be very subtle, if anything. Its still Nikki's and was her first car and she doesn't want me to spoil it. As if I would.
Any how, its almost certainly going to loose the rubbing strips if they are just glued on, and the spec decals on the boot. Other than that the wheels and maybe a little drop. I missed some -30 springs for £10 on ebay a week or so ago. I know, I know -30 isnt lowering, its giving a lift to a fat bird. But it would just close up the gaping space between tyre and arch a little.
Here she is.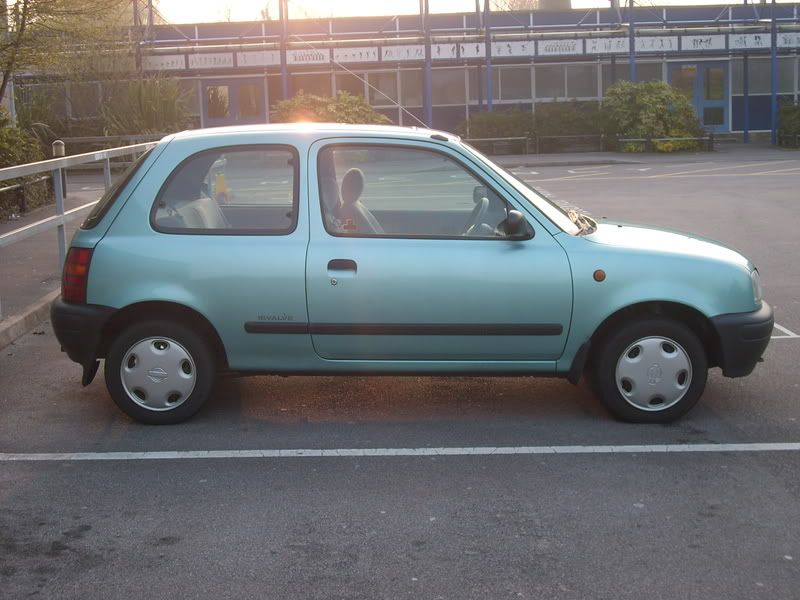 And here she is with a subtle drop and the impending wheels 'shopped on.
Feel free to enthuse, deride, 'shop or ignore to your hearts content.