Got the Somerset back to the garage earlier this week (I swapped it for a fiat panda), and had a brief look.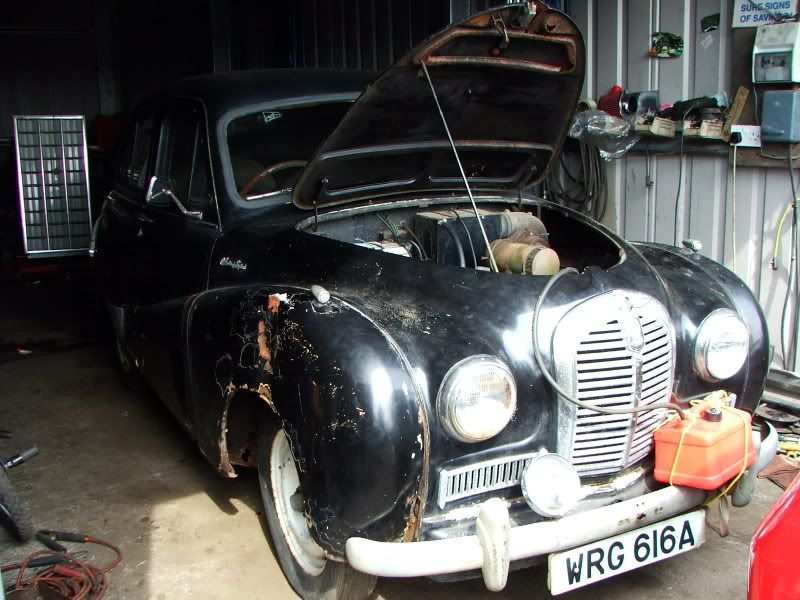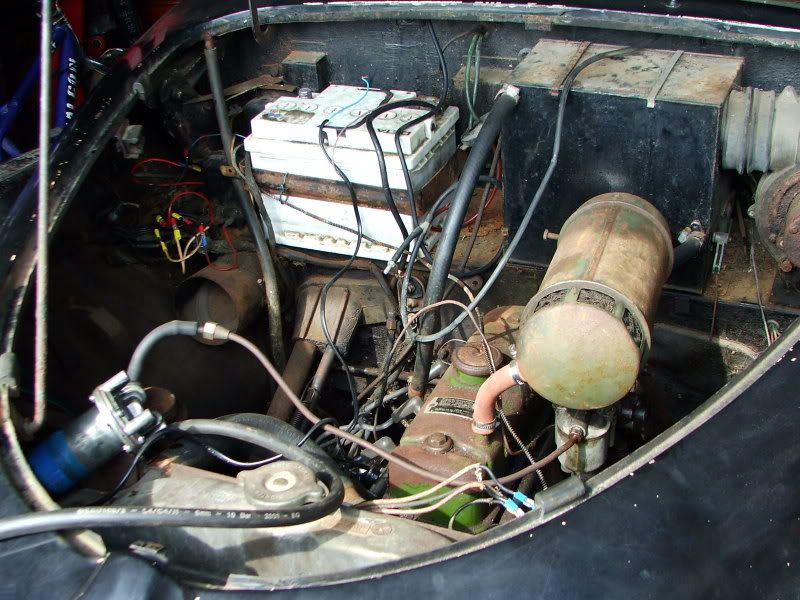 The baby B series runs well enough, it selects all gears and moves under its own power (sort of). The trafficators work, which is funny for flicking people in the head with ;D So I put it outside, and carried on with proper jobs.
Friday night was a bit windy though.. I came in in the morning to find this.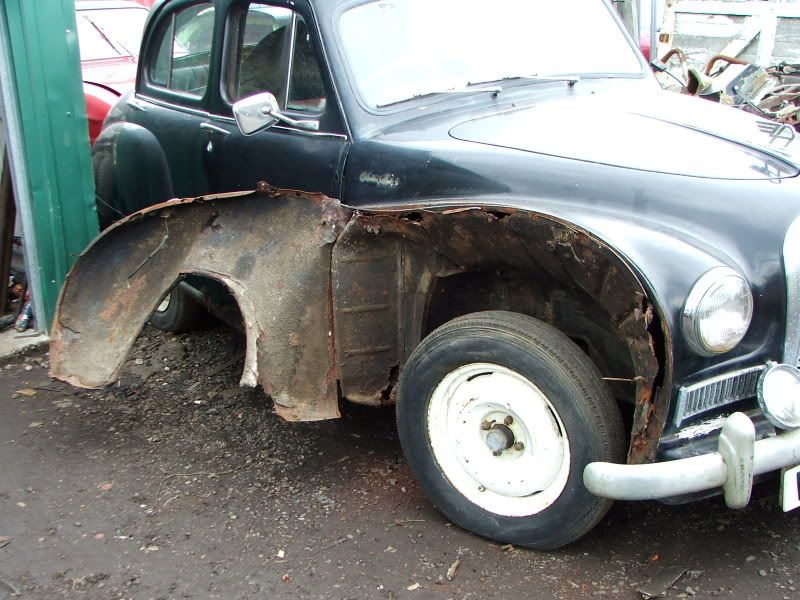 which rapidly became this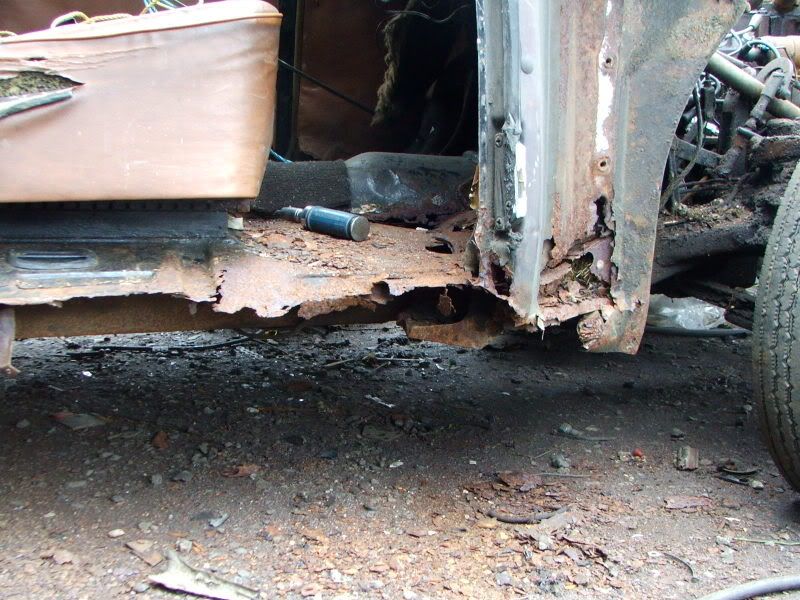 and this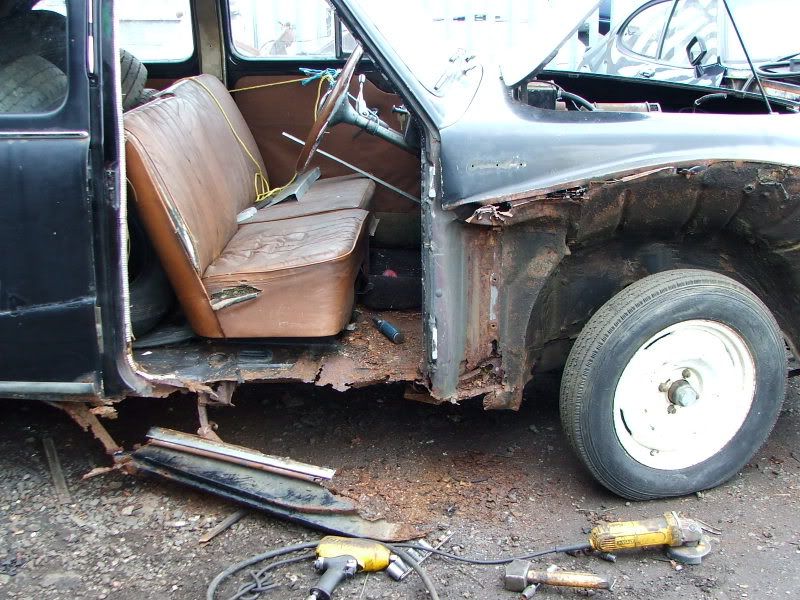 which is when I got totally carried away and did this.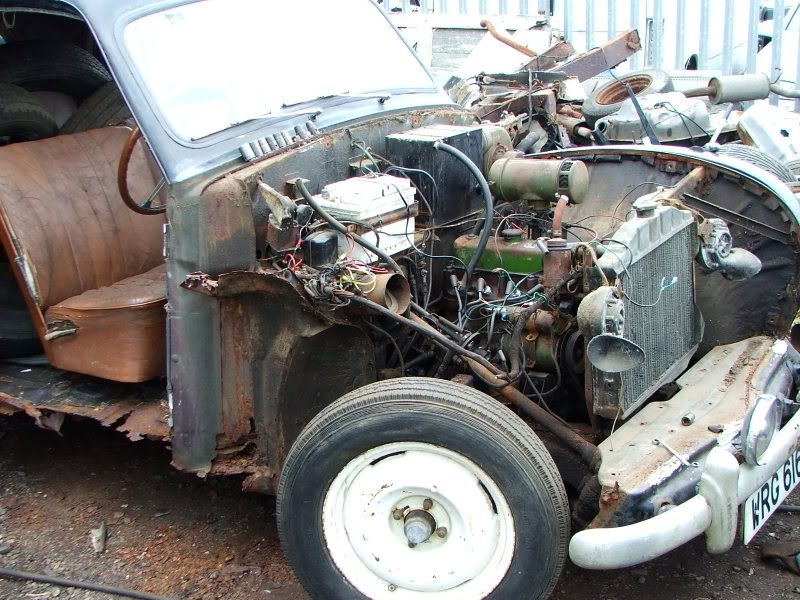 I didnt know the whole front end unbolted like that, I'm gonna tear it down some more and see what emerges from the ashes (or pile of rust more like) ;D