At the weekend I delved down the back of the engine to liberate the split hose. This meant removing the alternator, disconnecting some wiring and also the adjacent coolant hose just to have enough hand space to operate. Porsche don't sell the proper molded hose any longer (P/N has been superseded by a generic 1m length of hose) so I went to a cheaper place and bought this...
That was a mistake as its nowhere near bendy enough without collapsing...
I had already disregarded the hose on the spare engine in the garage as I had previously checked that and found it had been sliced off with a knife by whoever took the engine out. But while faffing I though it looked pretty similar, so I retrieved it for a second look. The original was Porsche branded but the spare was unbranded. Despite being cut it was still long enough!!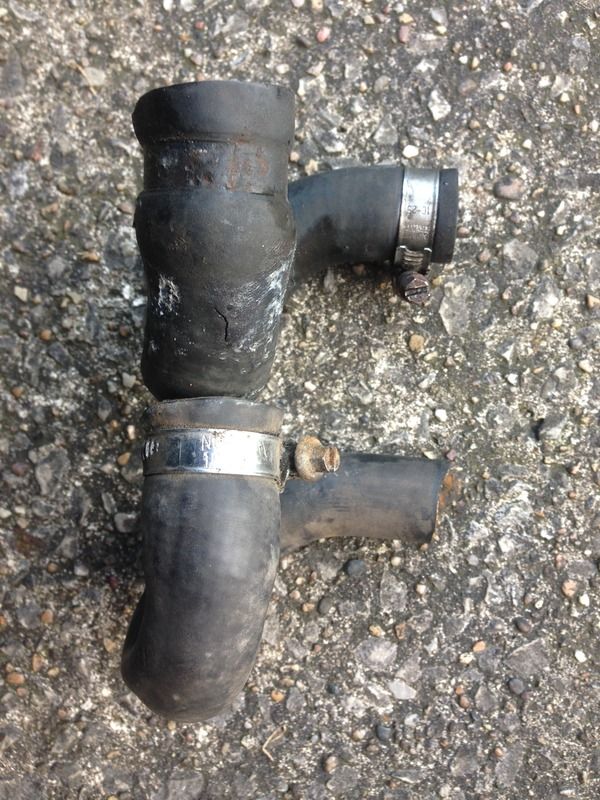 So I fitted it...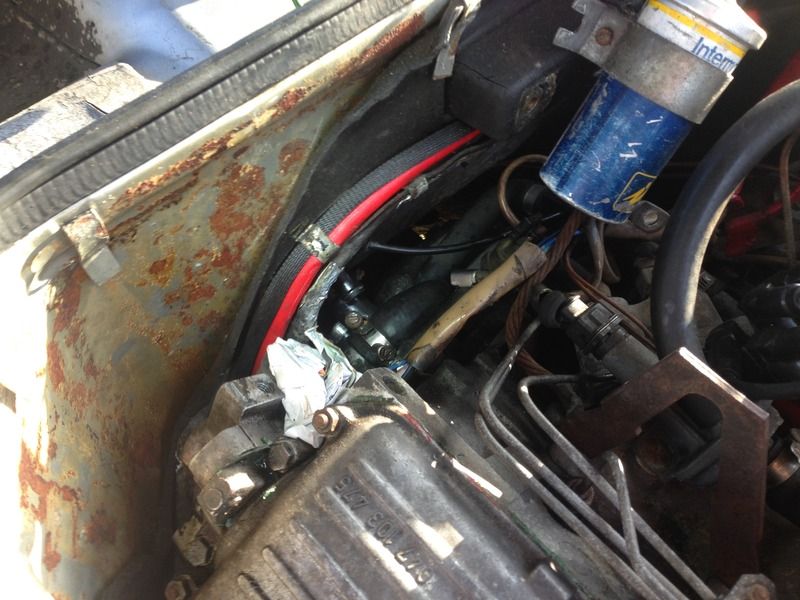 And the water now stays on the inside. Wooo, Free Repair.
I tested it by getting it up to temperature on the drive and got I bit of a fright when smoke started escaping. Smoke rather than steam though, it turned out to be my new spark leads melting onto the exhaust manifold. Great....
It turns out there is supposed to be a heat-shield that goes between the manifold and the spark plugs. I didn't know it was missing on mine, its never been there and never been a problem. I guess in normal usage it gets enough air flow but getting the engine hot while stationary caused it to cook.
Oh well I don't suppose its going to cause too much trouble in normal use, its just a bit annoying with the leads being new.
I was to going to have a little run out this afternoon but noticed the back tire looked a bit flat, yup bummer...
This car seems to find any excuse to be off the road!
-Steve-