I always have excuses for why I'm late.
Today is no exception - I've only just got back from seeing my friends in Bristol. What a pair!
Seriously though, it was only up the road and I didn't want my holiday to end.
After last year's Piazza faux pas, I stuck to what I knew and went in the Amazon, which was 47% less curse word than last time. My seatbelts didn't work, the brakes were buggered and I'd broken a window winder, but other than that (bar my dying engine, dampers, springs and steering) I was ship shape.
I didn't actually finish working \ packing until 9PM on the Saturday night, and most of my ample boot space was taken up with a motley collection of BSA engines that Edd had purchased in Malpas and that I had picked up the night previously.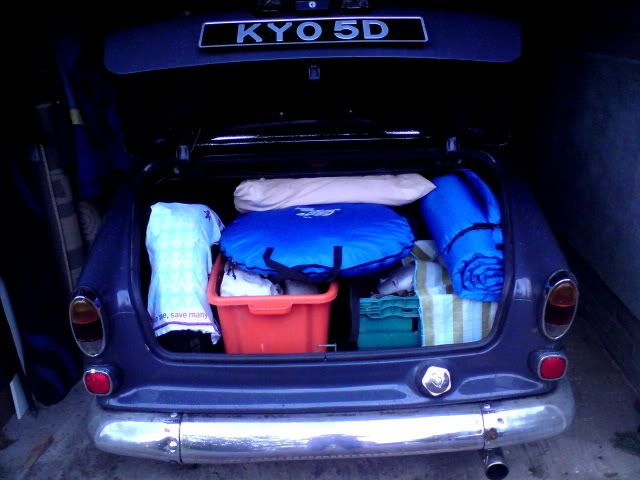 I drove all night in best Orbison style, but there was no sultry bint waiting for me at the end. Instead I found a padlocked campsite gate and several RR patrons in the Rik with artfully placed bum bags and \ or duct tape protecting the innocent from lunges.
MK14Dr and our breezily attired comrades helped me get my kit into the campsite and I met Mark briefly before climbing into my tent and falling asleep for a bit.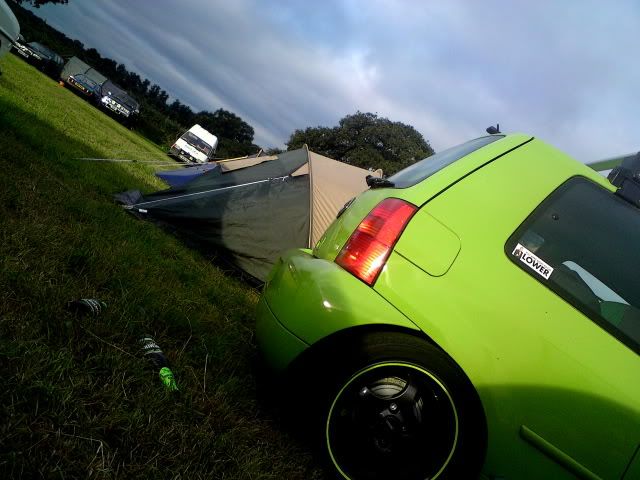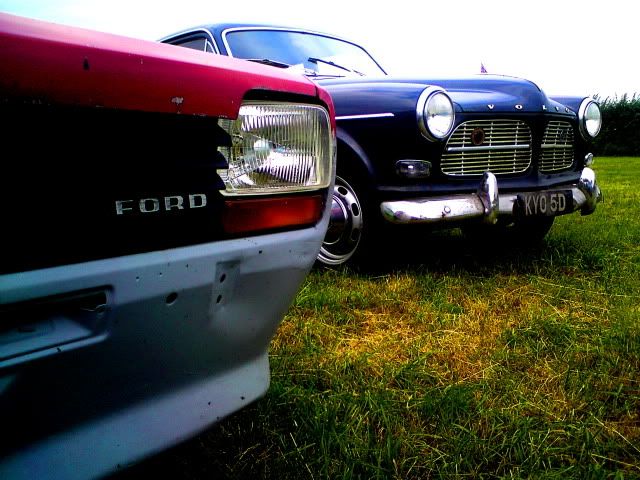 In best Duel style I was woken by the burger van which chugged its way out of the campsite very early on to a rat soundtrack.
First person I recognised was Tigran - he'd come up from Bournemouth in his LS400. We ended up having breakfast at the local McDonalds.
I'm fairly useless at socialising, so after parting with my fifteen shells I had a wander around after forgetting to apply for the sprint. As it would later transpire this turned out to be a name and not a promise for my Amazon.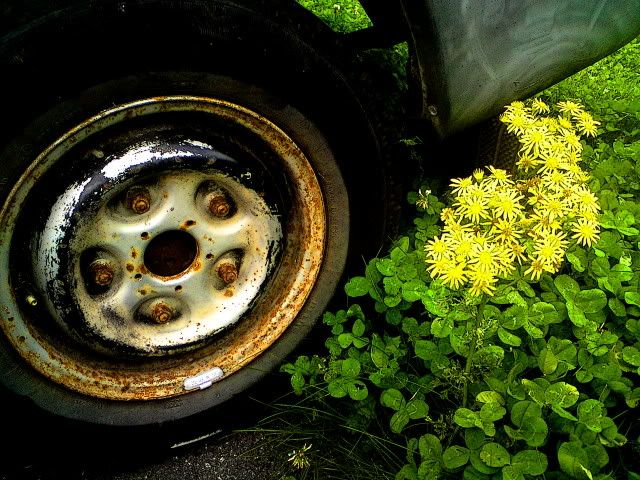 A quick poke round the back of the show revealed some interesting hangers on for the show.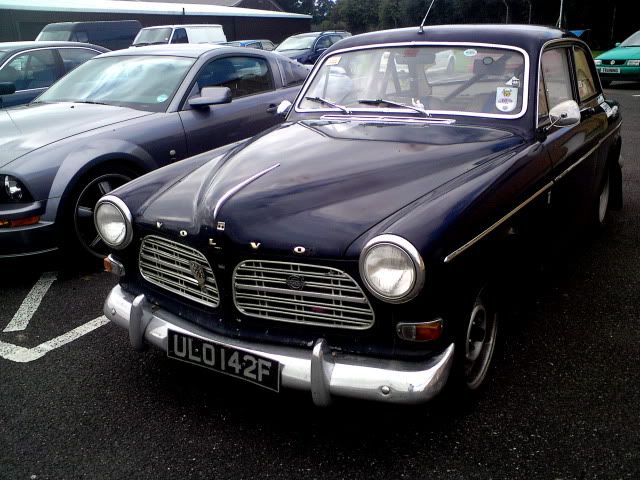 First up was this delightfully scruffy 123GT with some kind of track \ rally provenance. Had this run on the sprint it would have spat me out no problem at all, as did everything else bar the burger tender.
I also snapped an early Saab 96 with a registration out of joint with its build date: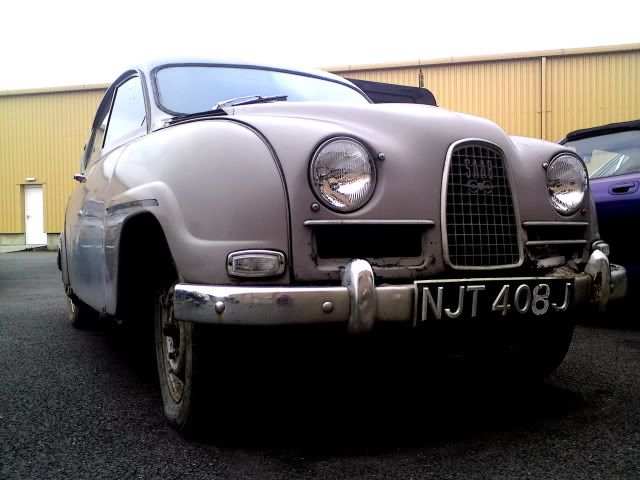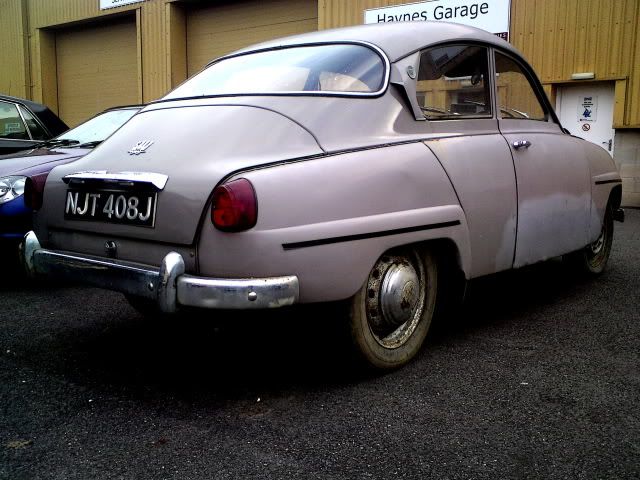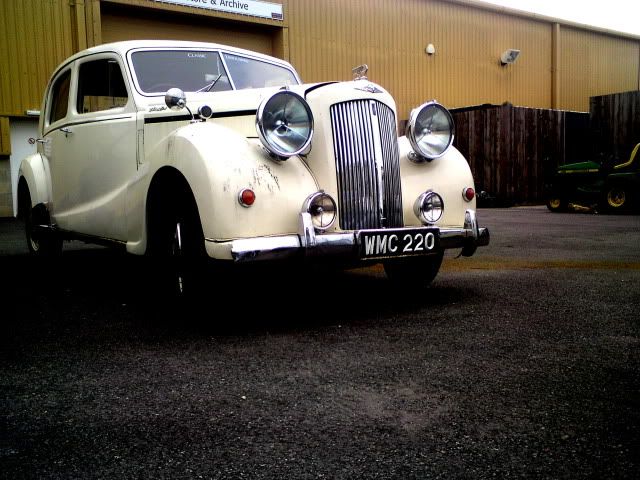 Sharing space with the Saab was some kind of immediate post war Austin limousine. I'm useless with cars of this period, so I'll make a stab at it, say it's a Sheerline and then move on.
By this point one sprint session had ended and some of my NSJC peeps were heading out on the track - Kee in his Mk 1 Fiesta, Nev in his pasion midship and Mk14Dr in the angriest sounding 1300 Escort in the entire world. All impressed with their pace.
I decided to make my way into the show proper at this point.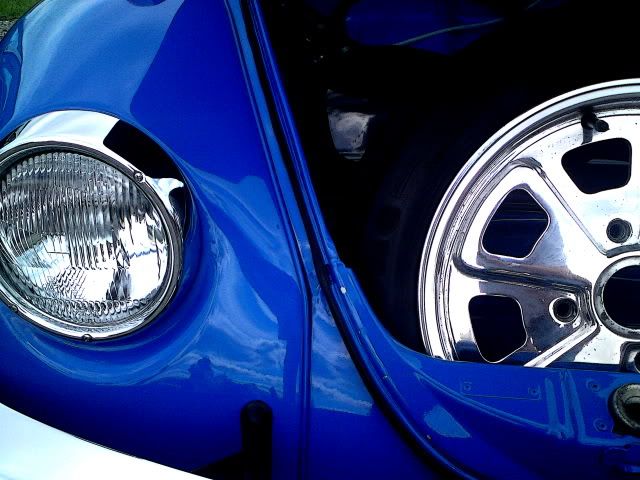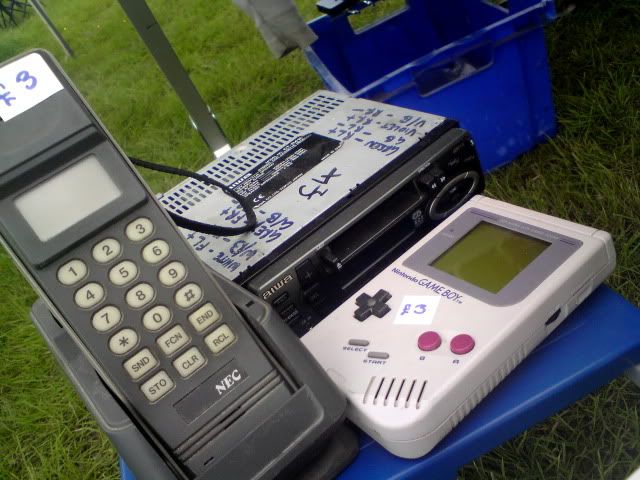 I then got some more shots of cars waiting for the sprint and dyno.
Sadly r0b0r had some problems with his recently purchased E28, with a fuel leak and brake pad issues ending his track time. It later transpired that the AA had been doing their best to help him out, but in the end it wasn't enough and he switched to Ed's copasetic 2002 for the sprint.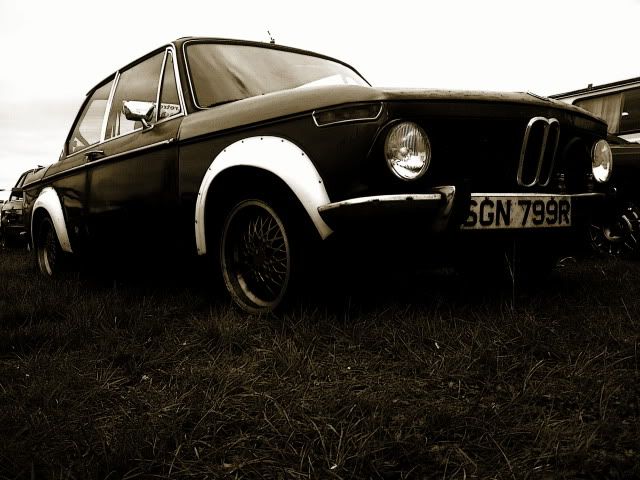 Like an addled pinball I then ducked back into the show and took some more shots. I noticed the family Seth taking a keen interest in the Datsun 100A which was for sale.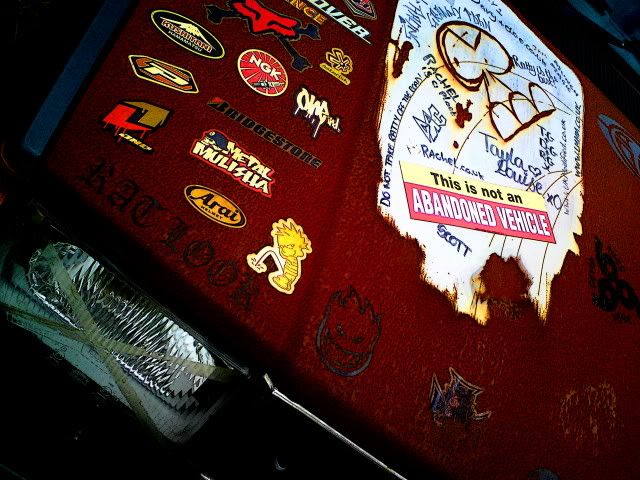 These two were definitely variations on a theme, separated by a decade. The AE86 later proved to be seriously quick in the track session I attended.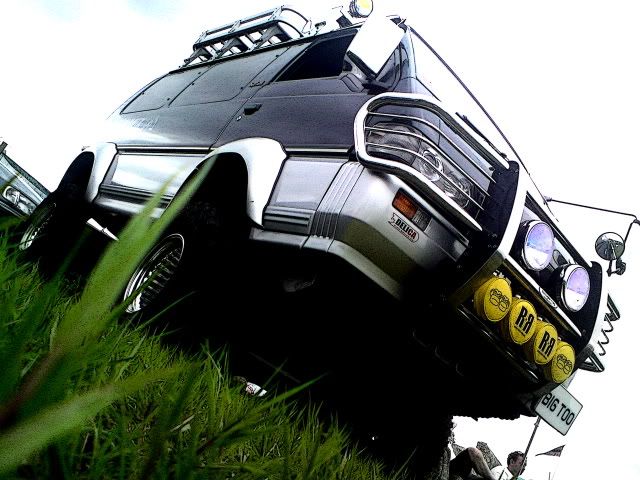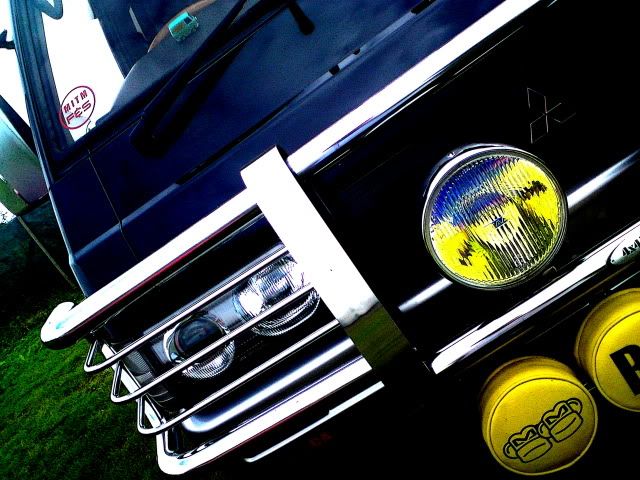 My holiday destinations seem to be punctuated by 405 Mi 16s. I saw a really early one when I was in Vire, and now a later one was skulking in the background. I was a bit disappointed this didn't go on the sprint track - I would have loved to have seen it thrashed on the loop.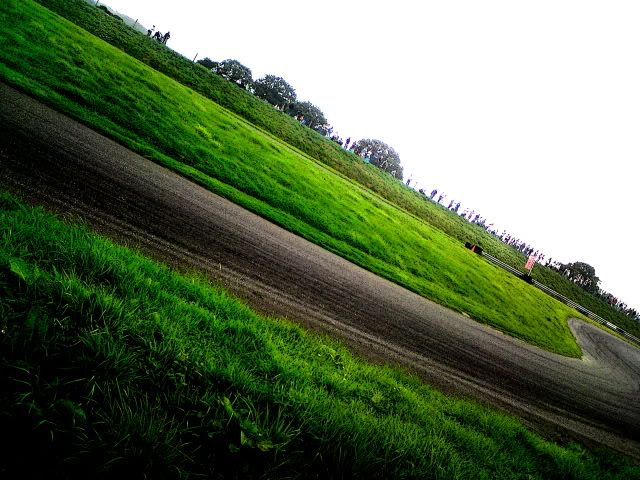 I tried to get some shots of the sprint that was in progress at the time, but phone camera shutters take an age to react and I wasn't able to get any action takes of the cars on track. Hence this shot, which might as well be a government scrappage initiative for all the relevance it has to our little get together.
There was some delectable J tin in attendance......
....leading me to this little gem parked at the front of the museum. An absolutely mint S800 coupe, parked next to a brand new Skyline GT-R for ease of reference. I think everyone enjoyed the juxtaposition - the Honda was comprehensively dwarfed by the R35.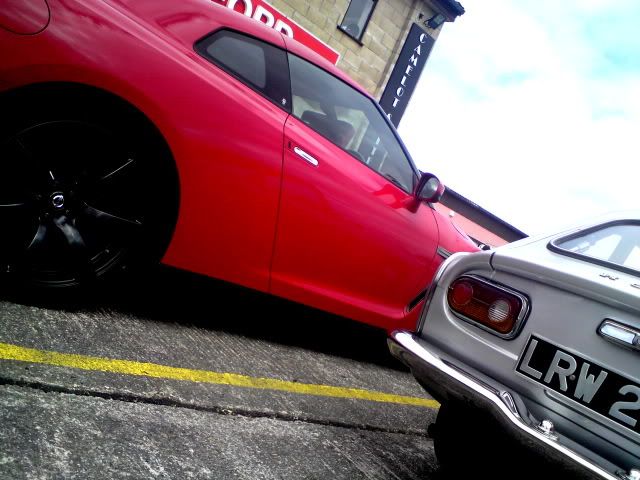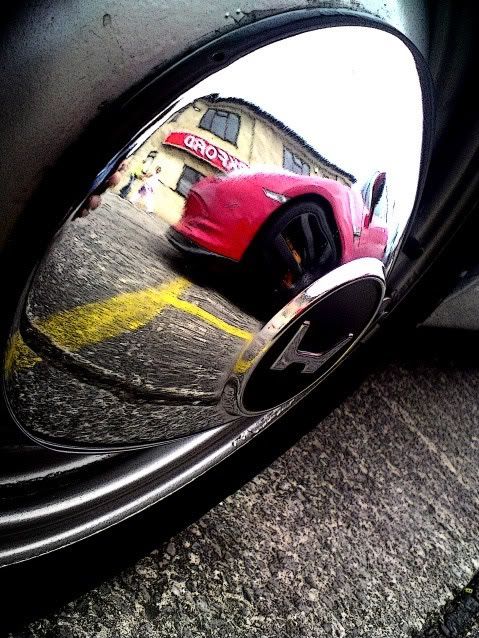 The burger van was well attended, and the tender made a fabulous guest vehicle when it hit the track. I heard that it ran the quarter at Santa Pod with its trailer hitched and posted a 27 second slip.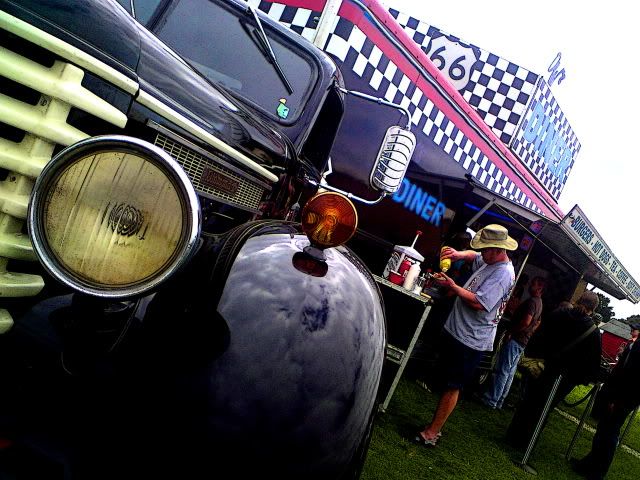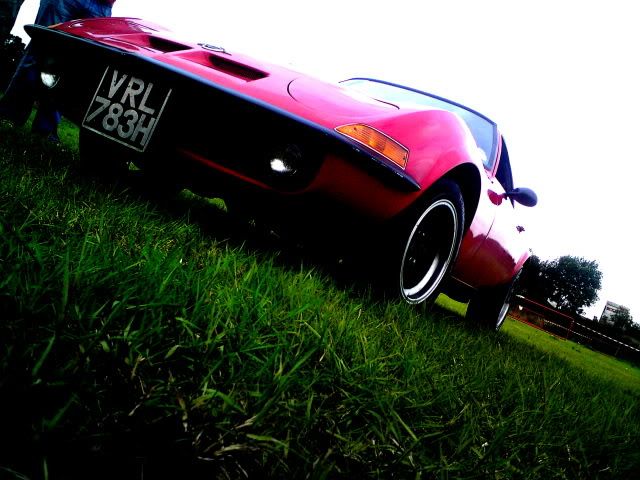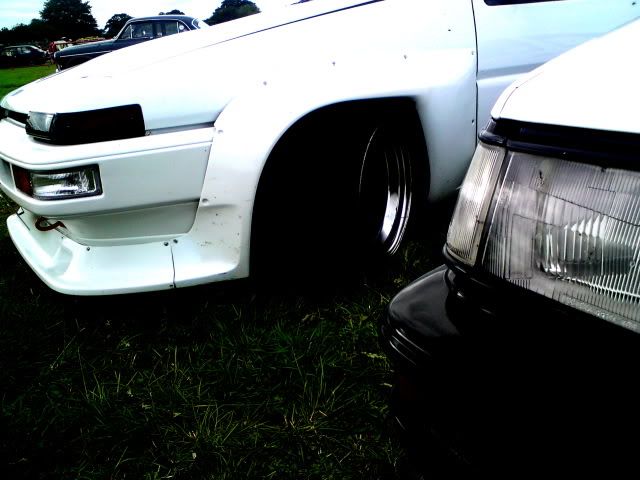 I hit the car park one last time as it proved to be an interesting counterpoint to the main showground. There were a pair of P5B Coupes there as I set off, so I grabbed a couple of photos.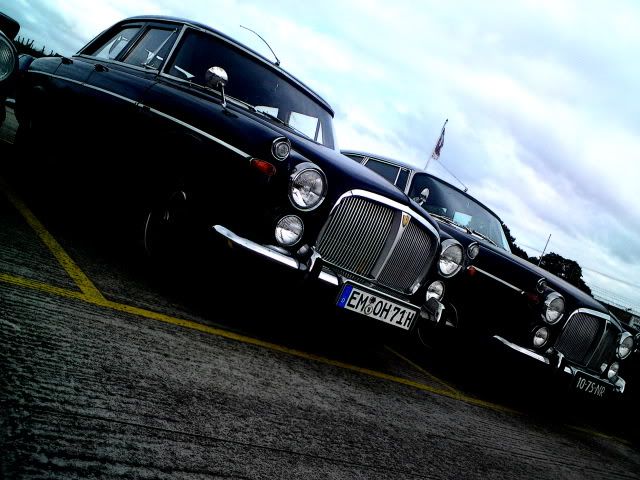 I decided to carry on to Bristol after the show, as my friends were back off holiday and were literally a 20 mile drive from Sparkford.
Other than trying (and failing) to locate the dumped 121 that Mk14Dr told me about, the trip over there was uneventful and I made the most of the glorious weather that was so fleeting up North.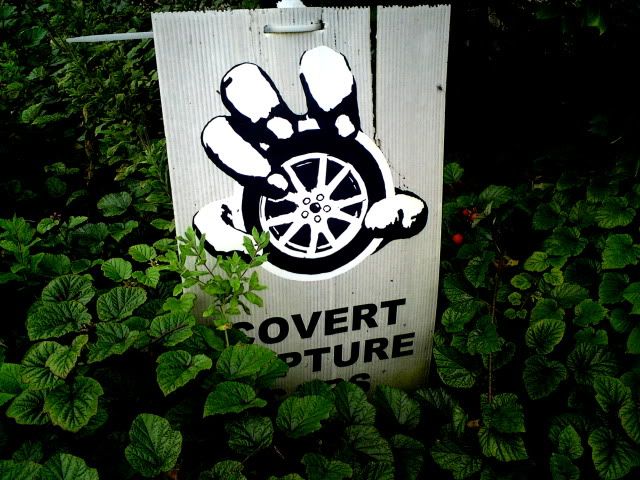 The Amazon performed as well as a dying car could be expected to - despite being thrashed round the sprint track it ended up being our only car in Hotwells, as my friend's 4 year old Citroen C3 decided to do the dirty and pop its head gasket after a week of overheating previously.
The irony that a 45 year old car could still get around was not lost on me or my friends. I even bailed her out when travelling to Bath when the C3 finally carked on the way to the garage.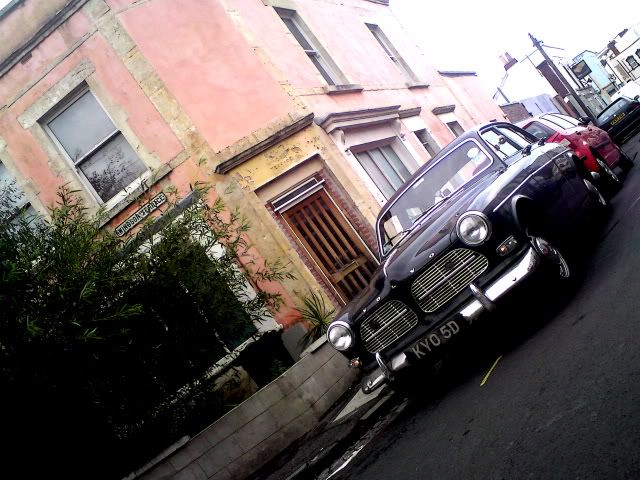 The trip home proper was made somewhat easier by the lack of BSA propulsion in the boot. The odometer also clicked round to 0 again along the M5.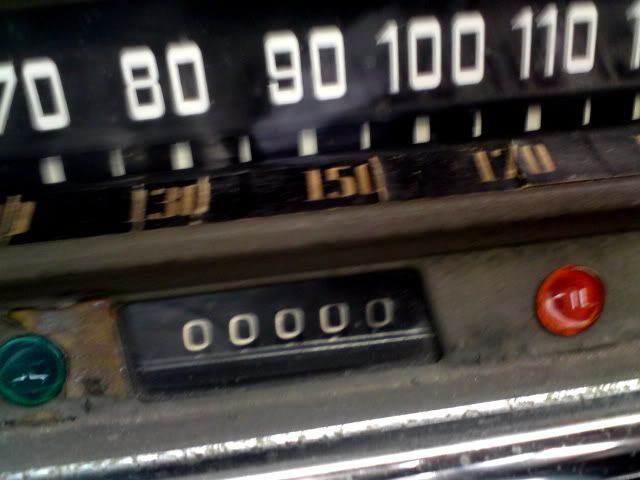 I can't see the engine in its current state lasting for another 100k.
Thanks once again to HoTwire and his lieutenants for a fantastic day out. It was also great to put some names to faces!
;D