I guess as good a place to start would be the beginning. I've had this car a few months now and maybe should have a thread for it.
On the 25-27th of June I gave the chance for some of the guys on here to have their cars sprayed over the course of a weekend down at Area 52. The aim was for a bunch of us to strip, prep, paint and refit all three cars in one weekend. Working to such a tight timeline I had to set the rules that this was to be an external paint/blowover only (each owner could paint door shuts/inner panels at a later date) and that the paint used was to be military satin paint from the BS381c colour chart.
One of the cars involved in the weekend was Craig's Eunos (
build thread here
). He had chosen to paint it PRU Blue from the colour chart.
Craig's Eunos went from this: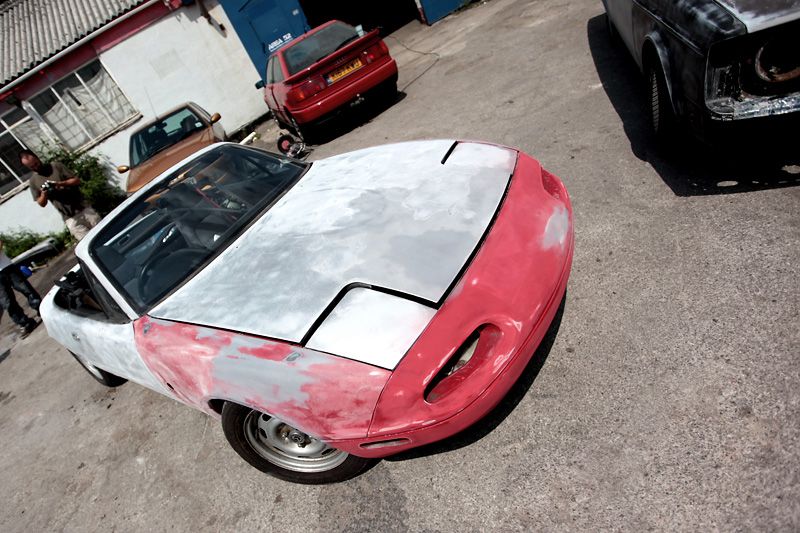 Through this: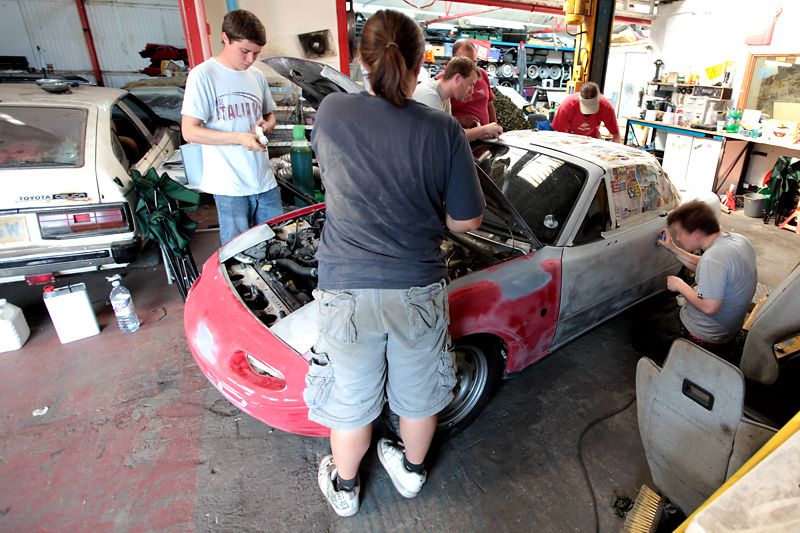 ...to this: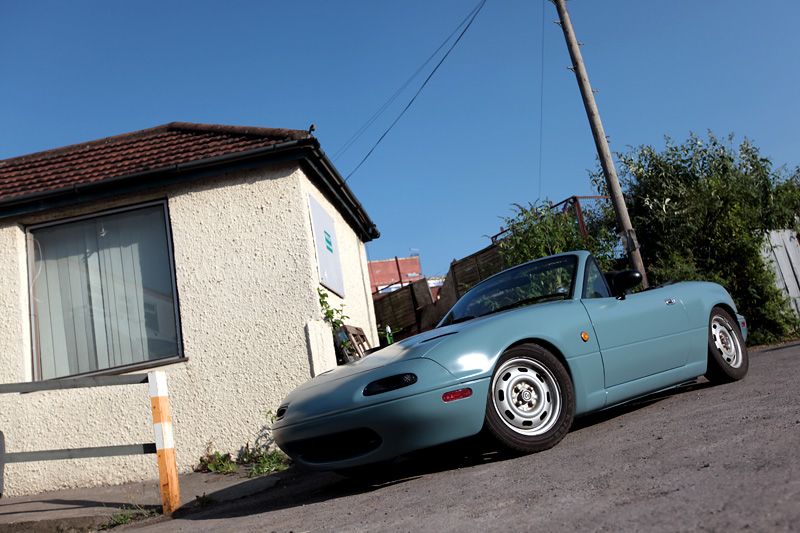 Click here for full details of the amazing 'Sprayday' weekender
The paint has flatted off a LOT more since the photo was taken and the colour/finish suit the car sooooo well. Photos of the flatted paint and nicer rims can be seen in his build thread.
So why am I going on about Craig's car? Because on the Saturday night of the spraying weekend he had to leave the car at my unit while the paint cured so needed picking up on Sunday from the train station. I chose to pick him up in his own, freshly painted car to surprise him. It was the first time I'd ever driven an MX5 and I really liked it. A lot!
Once the weekend was over I kept coming back to how cool the little '5 was and how much I missed having a little 2 seat convertible (I've been lucky to own a few lovely convertibles over the years)
Skip forward a few weeks and I had pretty much decided I wanted one of my own to use as a daily. Practical - no. Fun - yes! Anyway, I've got plenty of other practical vehicles and a few less practical too so the MX5 would sit nicely in the current line-up.
On the 10th July I started the hunt for a suitable car. The main criteria - it had to be
cheap
but at
least
have some tax & MOT. Paintwork & rust...not an issue.
I posted a thread on Retro Rides on the 10th just inquiring about MX-5's asking for peoples thoughts, inspirational pics etc....little did I know that 24hrs later I'd not only have have found one but I'd also have it sat on my drive! That little chapter will follow very shortly. Stay tuned.